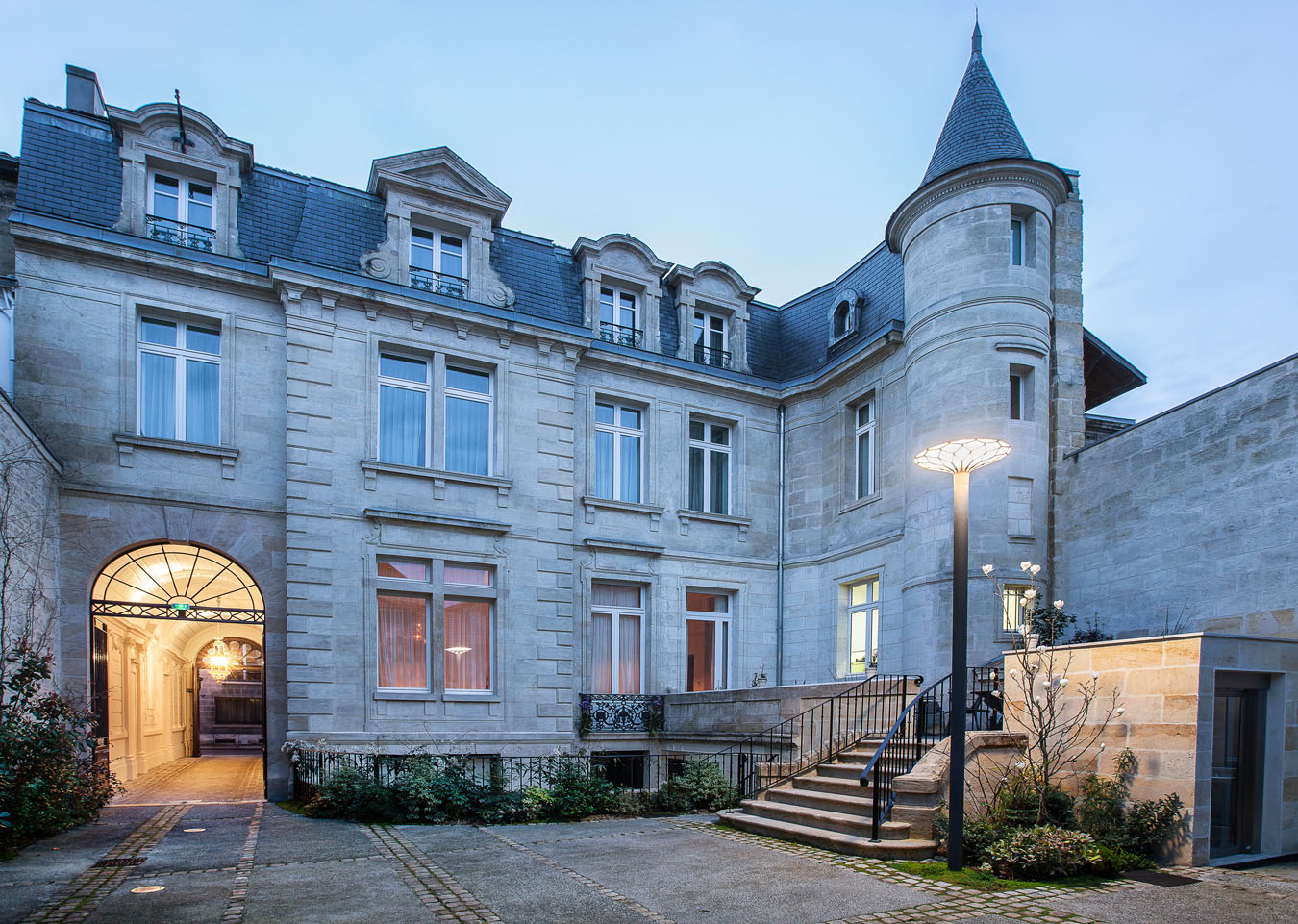 Photos Credit: YNDO Hotel
If you find yourself in France, make it a point to visit Bordeaux, which sits in the southwestern part of the country, just a few short hours outside of Paris by train.
Attracting wine and culinary enthusiasts from around the world, the elegant city exudes a decidedly relaxed demeanor, which makes for an enjoyable getaway, sprinkled with a bevy of indulgent offerings.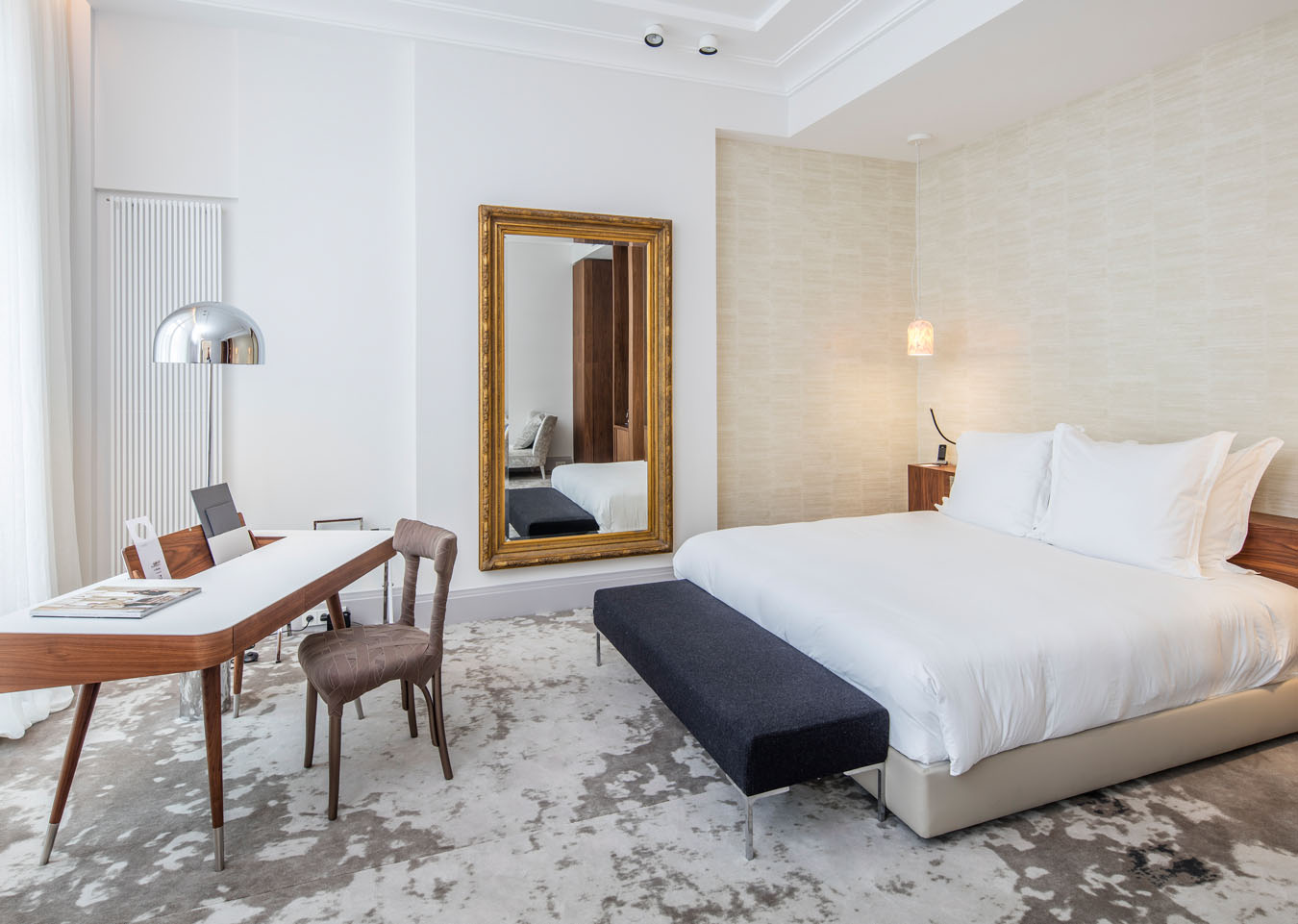 If you're looking for an unforgettable hotel stay that's truly unlike any other property in the area, book a stay at the five-star YNDO Hotel, where whimsical wonderment meets refined luxury.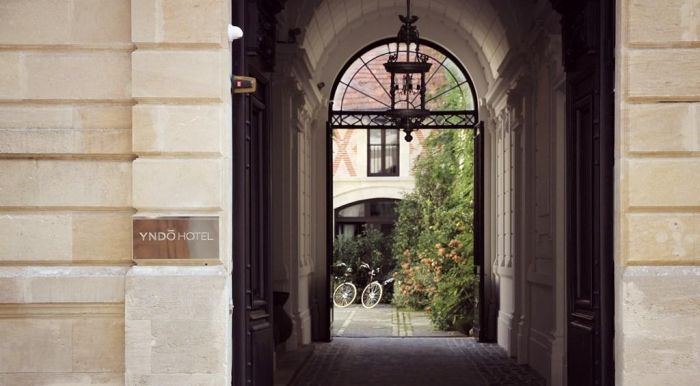 When I first arrived at the gorgeous property, I was immediately greeted by YNDO personnel, having barely emerged from the car. My bags were whisked away to my room, which was probably for the best, so I could fully concentrate on the utter charm and artistic appeal of the hotel right away.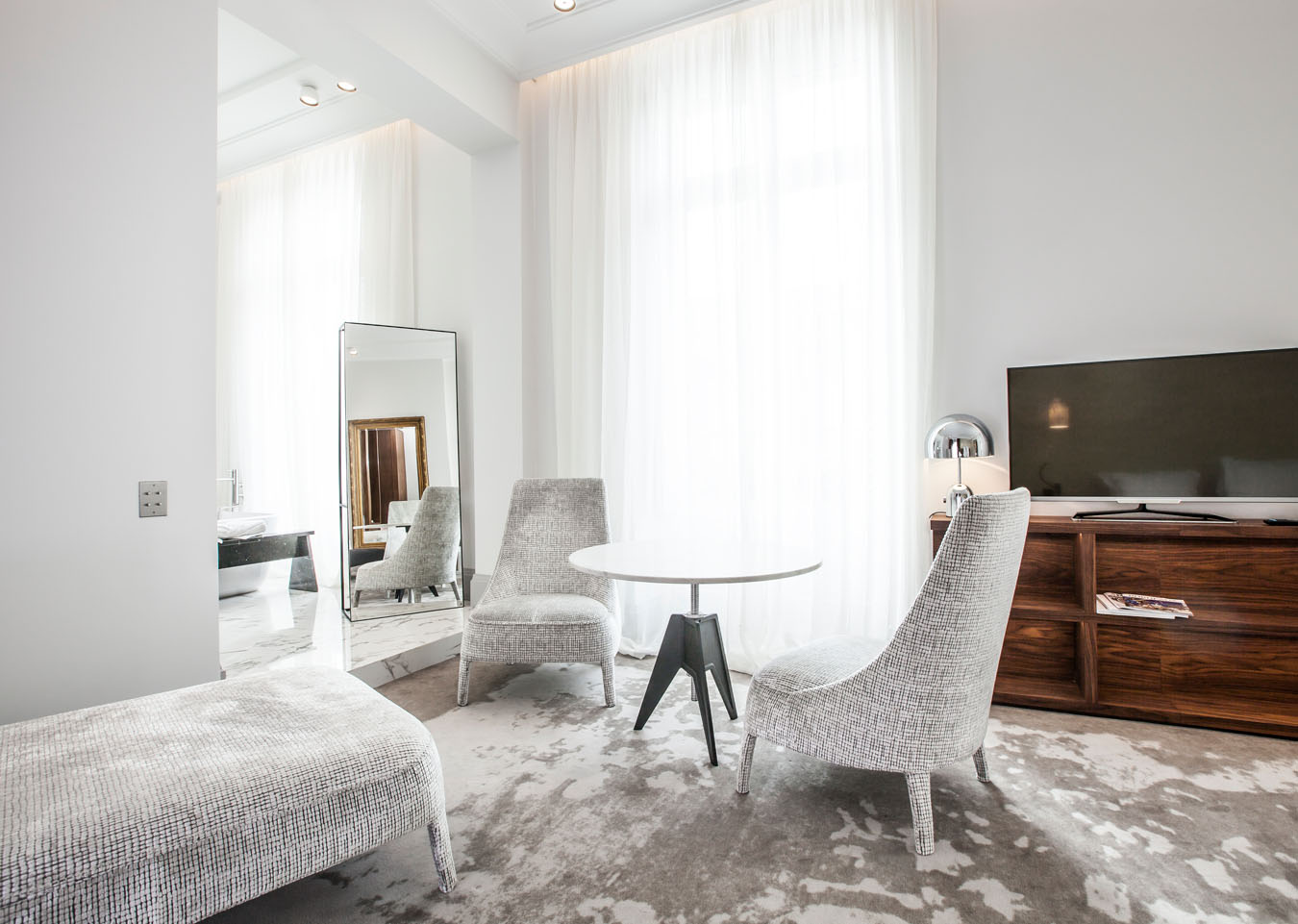 YNDO is just over two years old, and is nestled on a quiet, unassuming street away from the city noise, yet a short walk to everything else in Bordeaux that might pique one's interest.
The picturesque property, which was converted from a classic 19th-century mansion, is small and quaint with just twelve (fabulously decorated) guest rooms, so personalized service and emphatic attention to detail is paramount from the moment you arrive.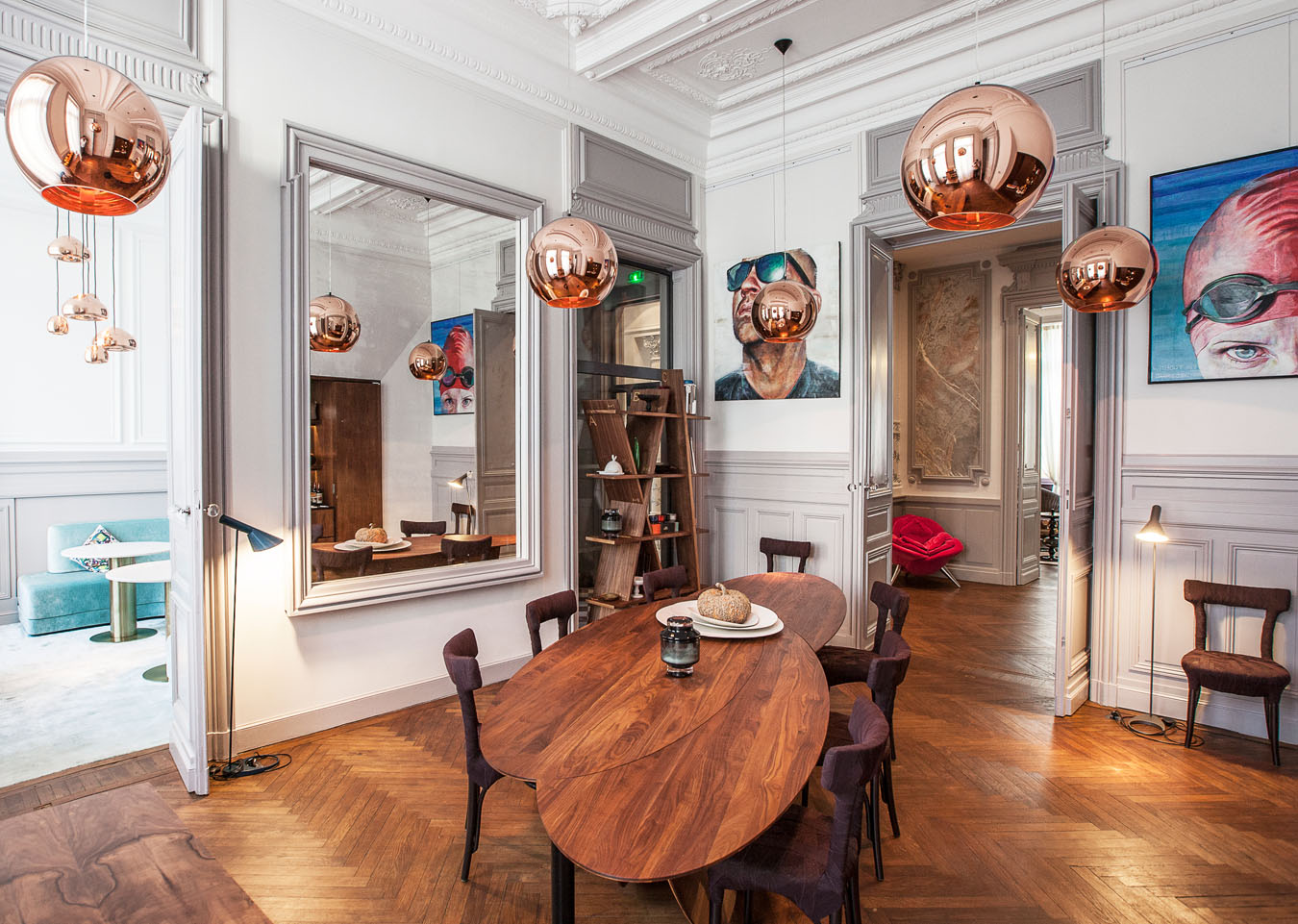 Of course, there's delectable room service around the clock, homemade breakfast each morning and Hermès toiletries to indulge in during your stay. In fact, there are so many impeccable details to admire throughout the hotel, one could say it's sensory overload in the best way imaginable.
The guest rooms are each ostensibly unique, with a wildly different vibe and décor scheme for each size category. For starters, there's the modest Secret room to the more spacious Crazy and Cozy rooms, to the largest luxe suites that are truly works of interior art in every way possible.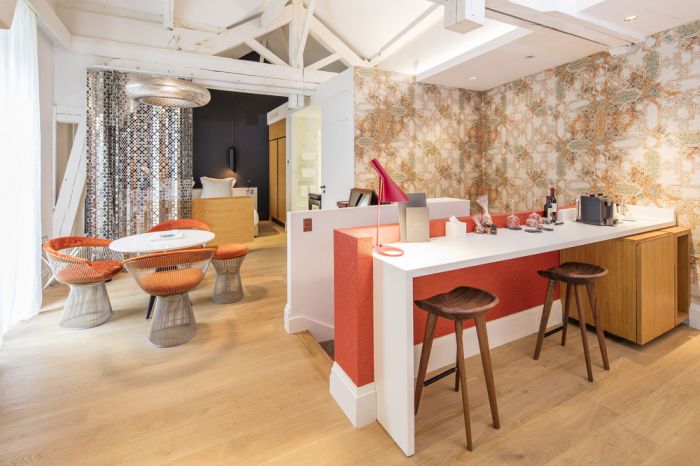 The sophisticated boutique hotel also offers a scented garden, a serene courtyard, and a plush living room that inspires creativity and conversation at first glance. The walls are bathed in a tasteful orchid shade, accented with oversized whale tail seats, a rosebud seat and rich velvet couches for a regal touch.
When it comes to Bordeaux's best boutique hotel, YNDO truly has it all.