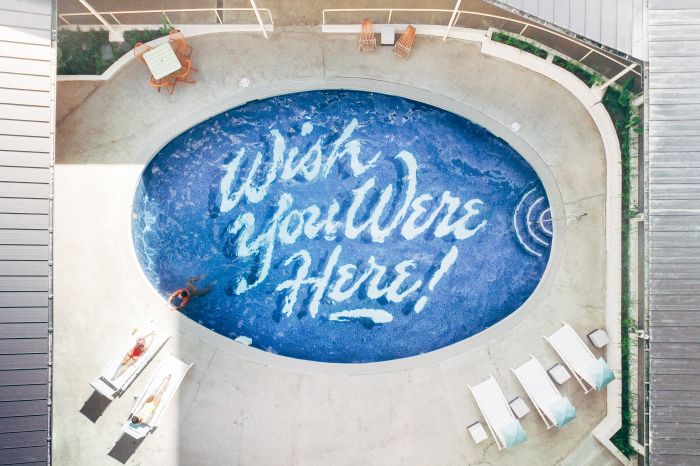 Photo Credit: The Surfjack
Honolulu, and in particular the Waikiki neighborhood, is already a world-class vacation destination. But now the famed beachfront zone has gotten a boost of much-needed cool thanks to a fun, friendly, beautifully curated new boutique hotel. The Surfjack Hotel & Swim Club has quickly become the social hub of the city's young social set, due also to its hip poolside bar scene and stylish, excellent restaurant Mahina & Sun's, which President Obama made a point of visiting during his current Hawaii sojourn.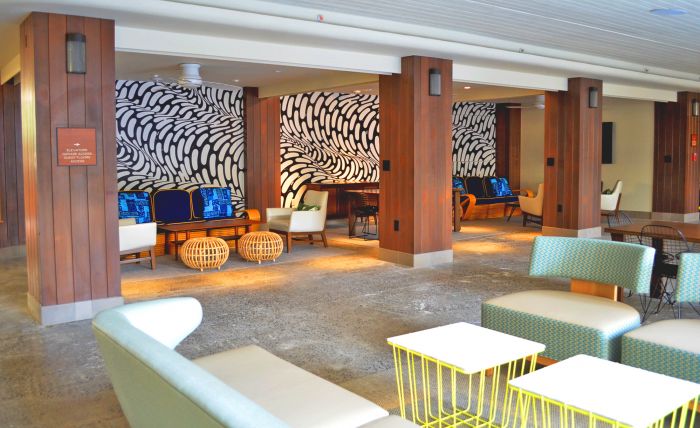 Photo Credit: The Surfjack
The design ethos of the 112-room Surfjack, which is centered around an oval swimming pool emblazoned with "WISH YOU WERE HERE!" on the bottom, is "Laid-Back Modern Aloha." That translates to lots of surfing references layered with nods to Waikiki's heyday in the Mid-Century era, when the city really came into its own and the legendary Duke Kahanamoku, who popularized the sport of surfing, could be found hanging out with heiress Doris Duke at her Honolulu estate Shangri La. It's also an antidote of sorts to the touristy claptrap that threatened to overtake the area at one point.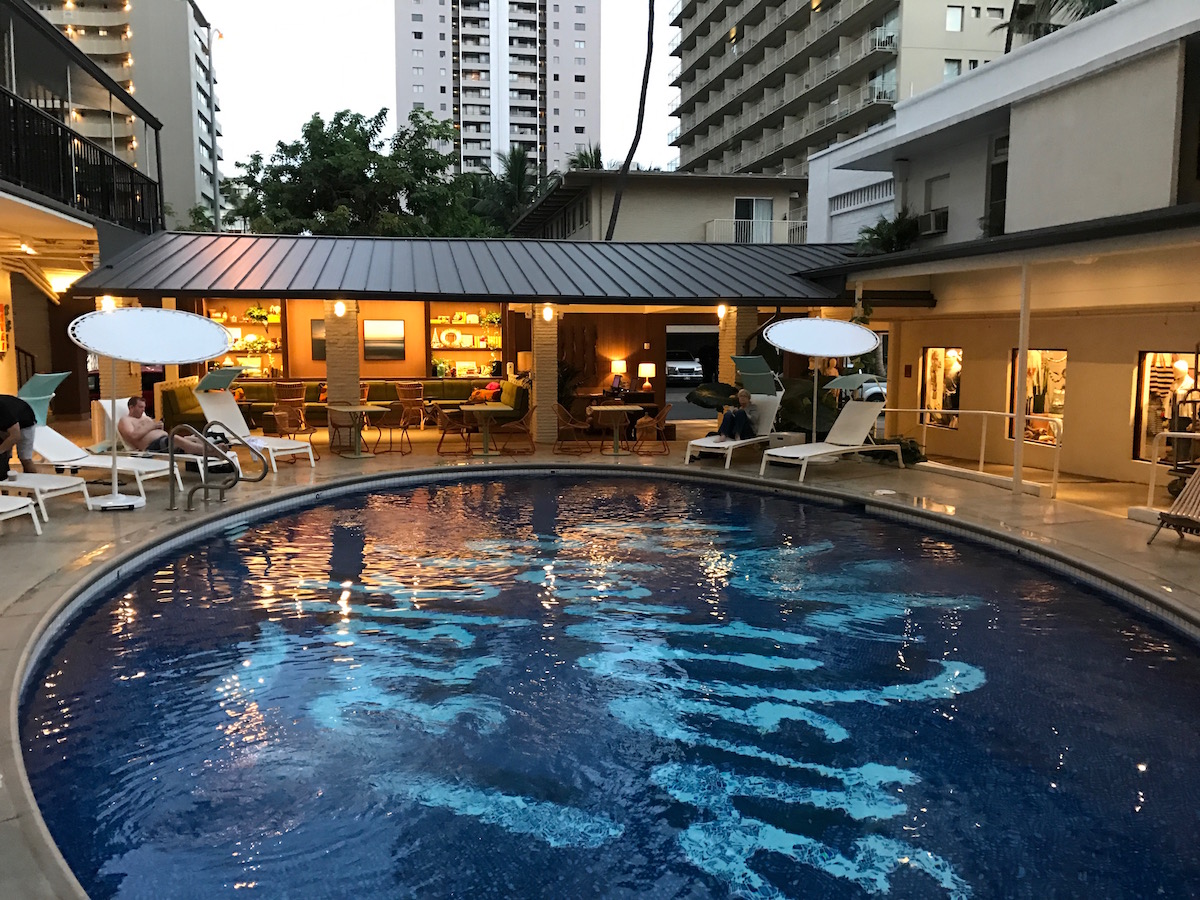 Photo Credit: Jared Paul Stern
This all gives the picturesque property something of a Palm Springs feel, though with a uniquely retro-Hawaiian flavor. There's an emphasis on natural materials including rich tropical wood, woven surfaces, handcrafted textiles and ceramics, custom lighting and wallpaper, and a plethora of attractive artwork sourced from local painters and printmakers. And there's a focus on the creative spirit that comes across in everything that goes on at the hotel, from the art on the walls to the drinks on the cocktail menu.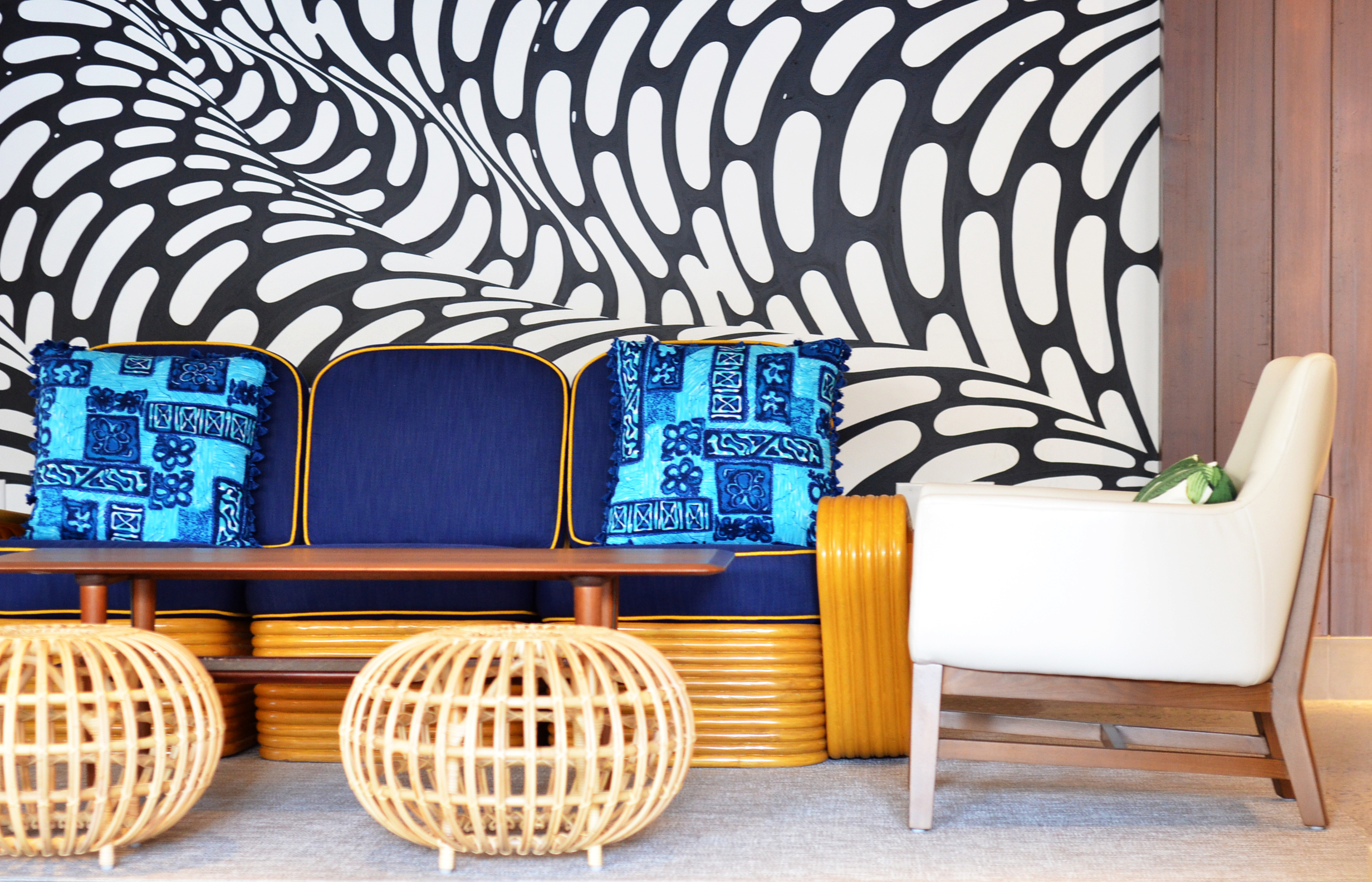 Photo Credit: The Surfjack
To that end there's always something fun and interesting happening at the Surfjack, which has quickly become the place to see and be seen during events like the Hawaii International Film Festival and Honolulu Fashion Week, which have grown to attract a global crowd eager to check out the local talent and enjoy the beautiful locale. Add to that a constant roster of movie screenings, trunk shows, guest DJs, cocktail tutorials and other stylish goings-on centered around the hotel's Swim Club, incorporating the beautiful bar that also anchors Mahina & Sun's.
Photo Credit: Naomi Christine courtesy The Surfjack
There, to the delight of President Obama and other guests from all walks of Waikiki life, Honolulu-born chef Ed Kenney has perfected his brand of "elevated" home cooking using local, organic ingredients and imbuing every dish with a "Hawaiian sense of place." Mahina & Sun's is Kenney's fourth Honolulu restaurant, and a taste of his talents usually leads to reservations at one of his other mouthwatering spots, including Mud Hen Water, Town and Kaimuki Superette which have been at the forefront of Honolulu's culinary renaissance.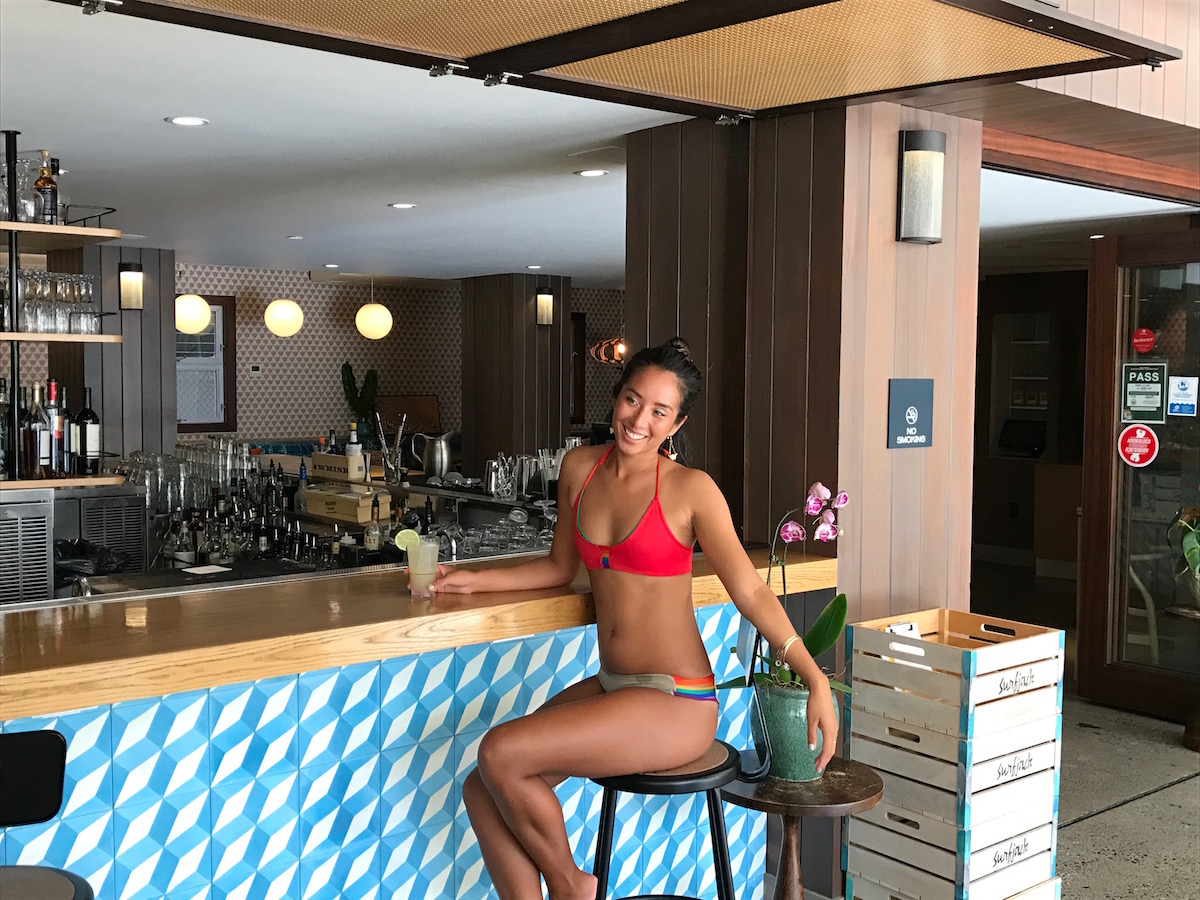 Photo Credit: Jared Paul Stern
As noted, fashion and style with a uniquely Hawaiian flare are very important at the Surfjack, and much of it stems from its in-house boutique, Olive & Oliver, which, though fairly small, is so expertly curated that it has already considered by some to be the city's best. The mix of clothing and accessories for both men and women offers an authentic take on Hawaiian style which is classic, fresh, natural, colorful and beautifully made. In addition the space hosts a café which has fueled many an espresso-enabled shopping spree. Followed by the perfect Mai Tai at the Swim Club, of course.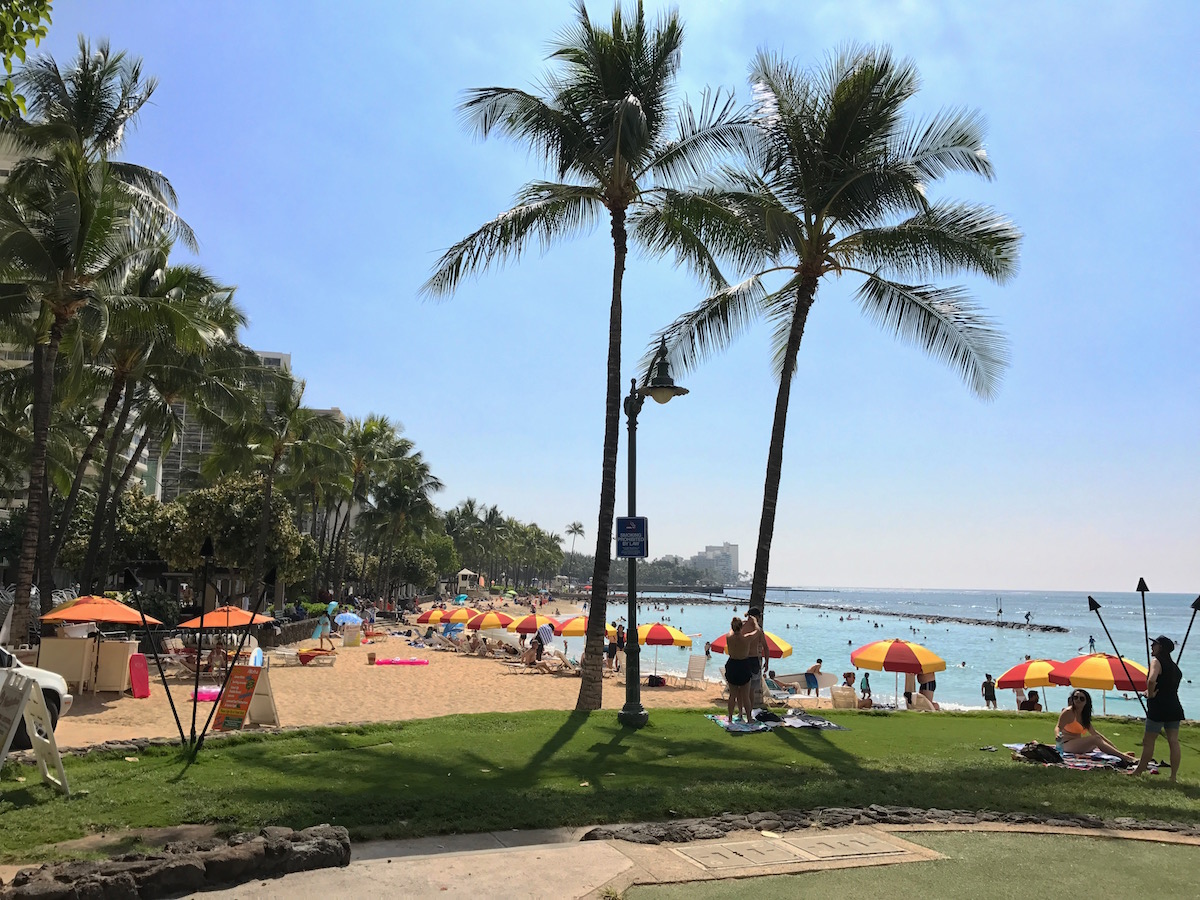 Photo Credit: Jared Paul Stern