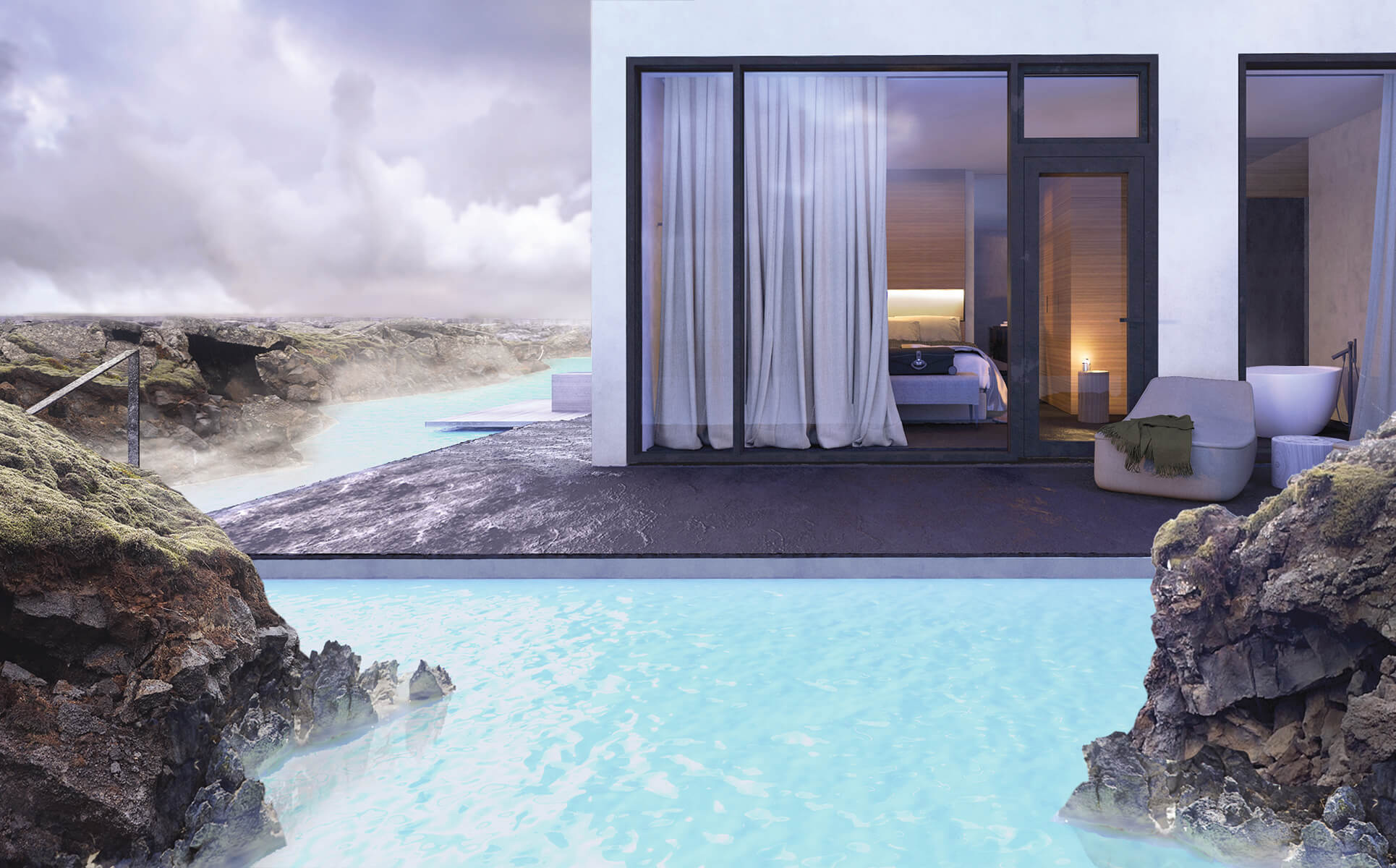 Renderings Credit: The Lava Cove & Moss Hotel
If you've been to Iceland, chances are you've visited the Blue Lagoon. One of the country's most popular tourist destinations, the geothermal spa gets around 700,000 visitors a year. Even celebrities can't resist it's healing powers. Jay-Z, Beyoncé, Justin Bieber and Bill Gates have all made their way to the natural pool.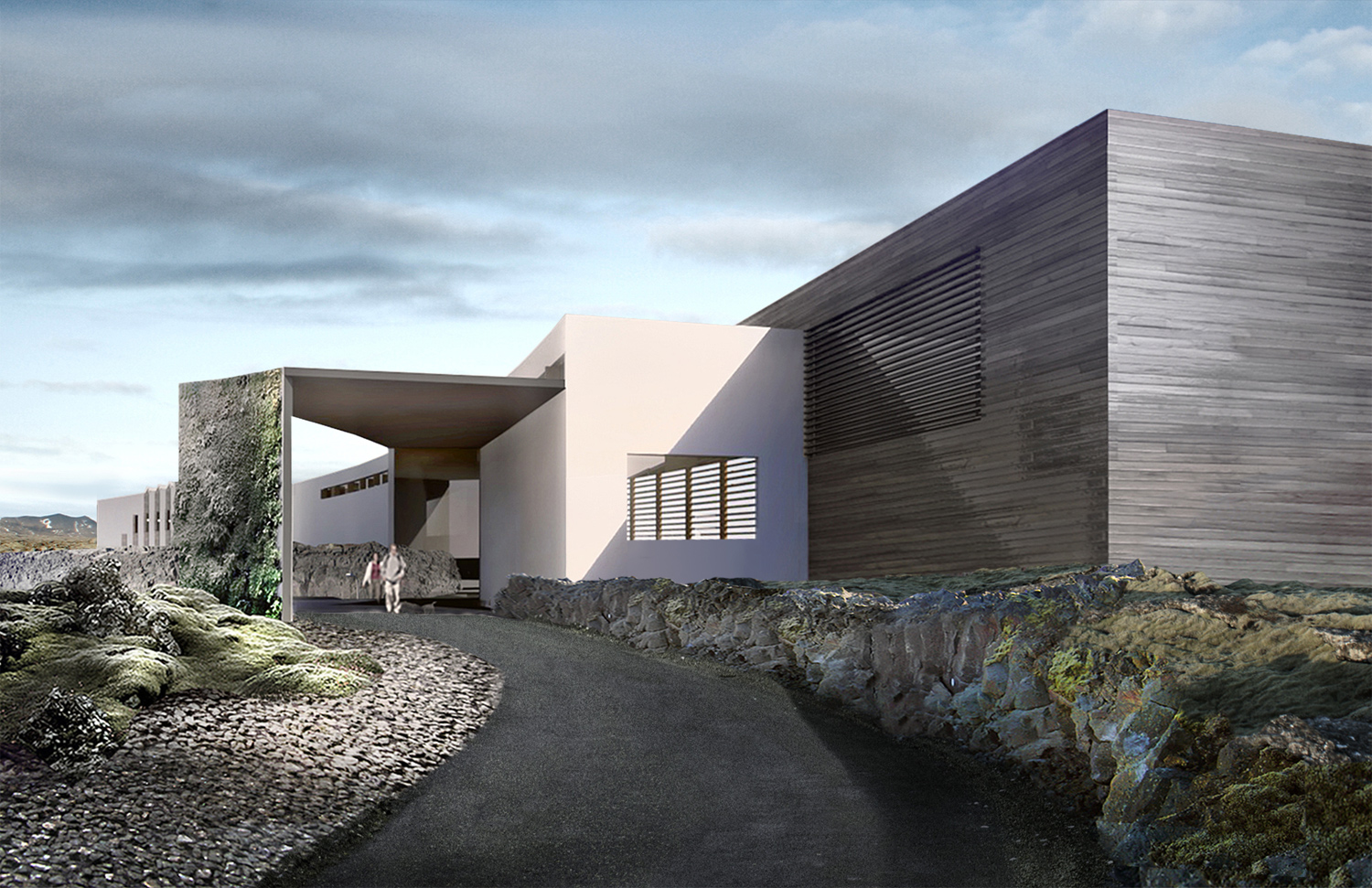 Yet, with so many people visiting each year, it means that area always feels over-crowded and you're having to share the pool with hundreds of other travelers. But soon you'll be able to experience the lagoon via a more intimate setting. Slated to open this fall, The Lava Cove and Moss Hotel will be the area's first luxury hotel built into an 800-year-old lava flow. Guests will have exclusive access to a private swimming area set apart from the main portion of the geothermal spa.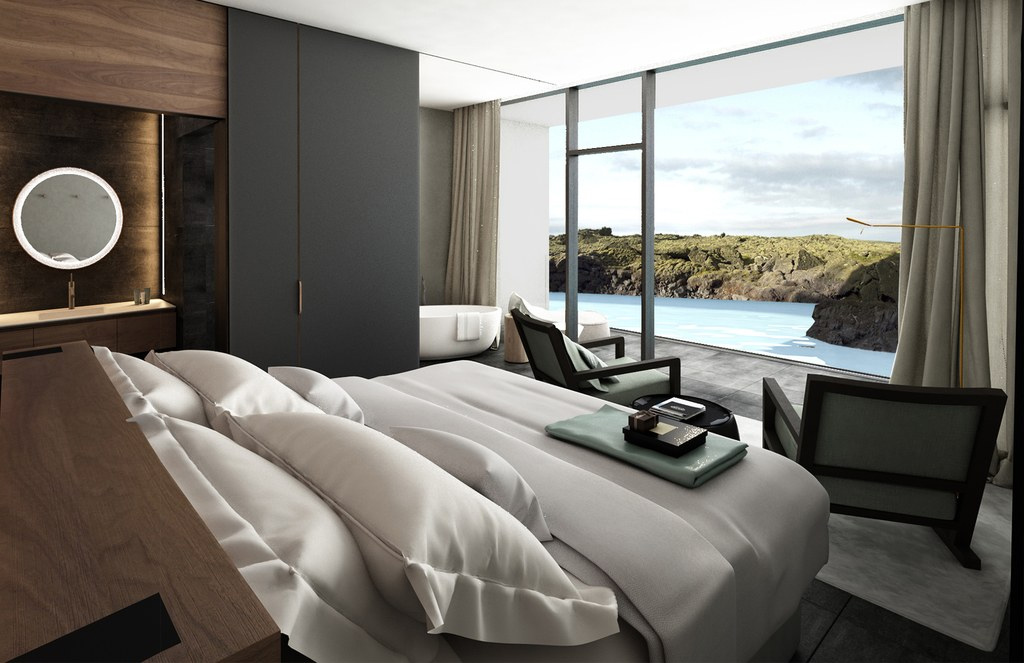 The 62-room hotel will be powered by clean, geothermal energy and will feature simple Nordic aesthetics such as white linens, dark woods and clean lines. Each room will include floor-to-ceiling windows overlooking the volcanic landscape, freestanding bathtubs and either a balcony or terrace. In ground-floor rooms, guests will be able to take advantage of the warm, mineral-rich waters right from their balcony.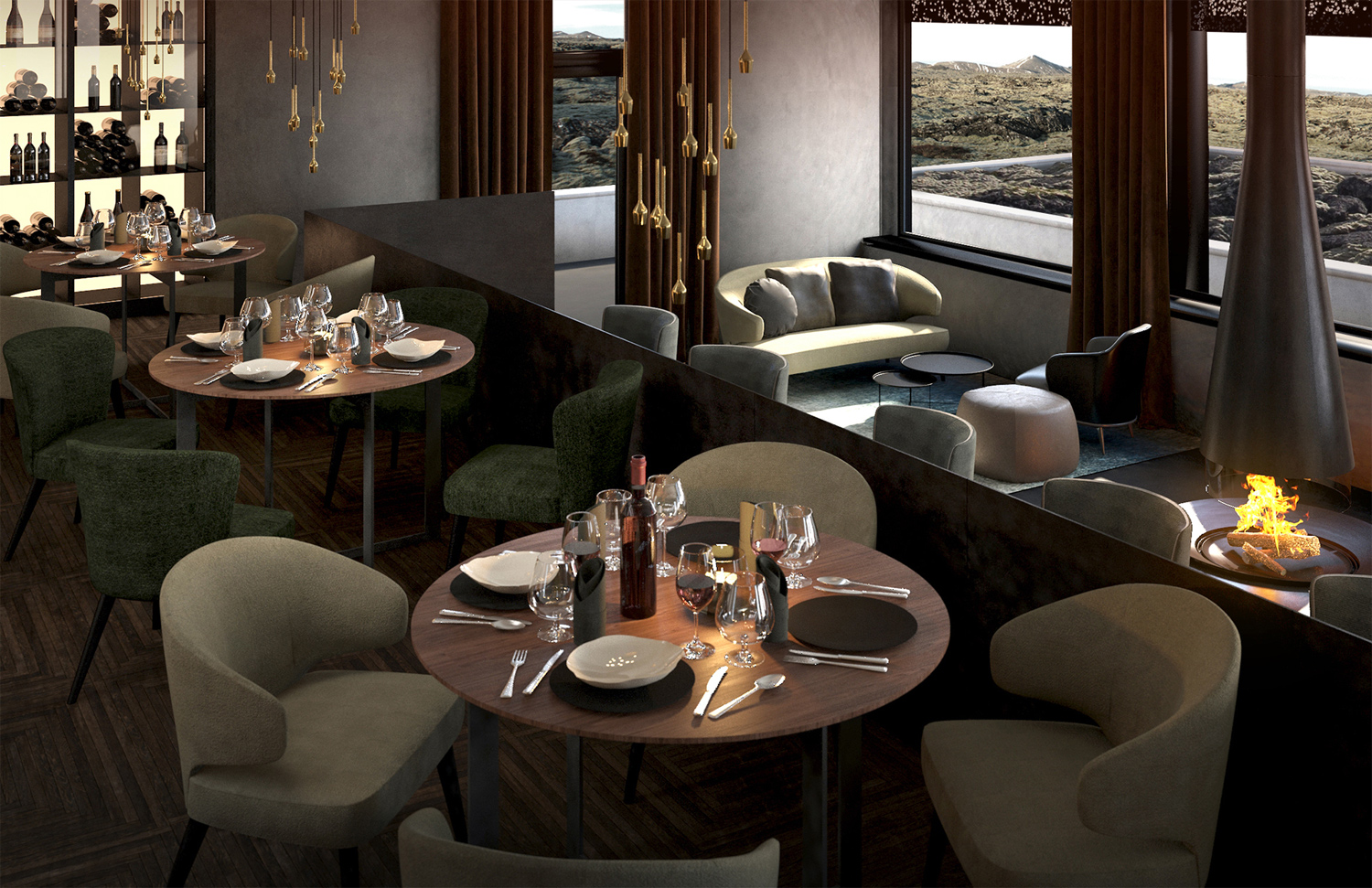 The property will also feature the Moss Restaurant, serving local cuisine as well as a seven-course chef's tasting menu; a library and lounge; and the Lava Cove, a subterranean spa with a sauna, lava rock-heated steam room and fire pit. If you'd prefer something a little more private, you can rent out the Hidden Cove, a self-contained spa which comes with a butler, on-call chef and private masseuse.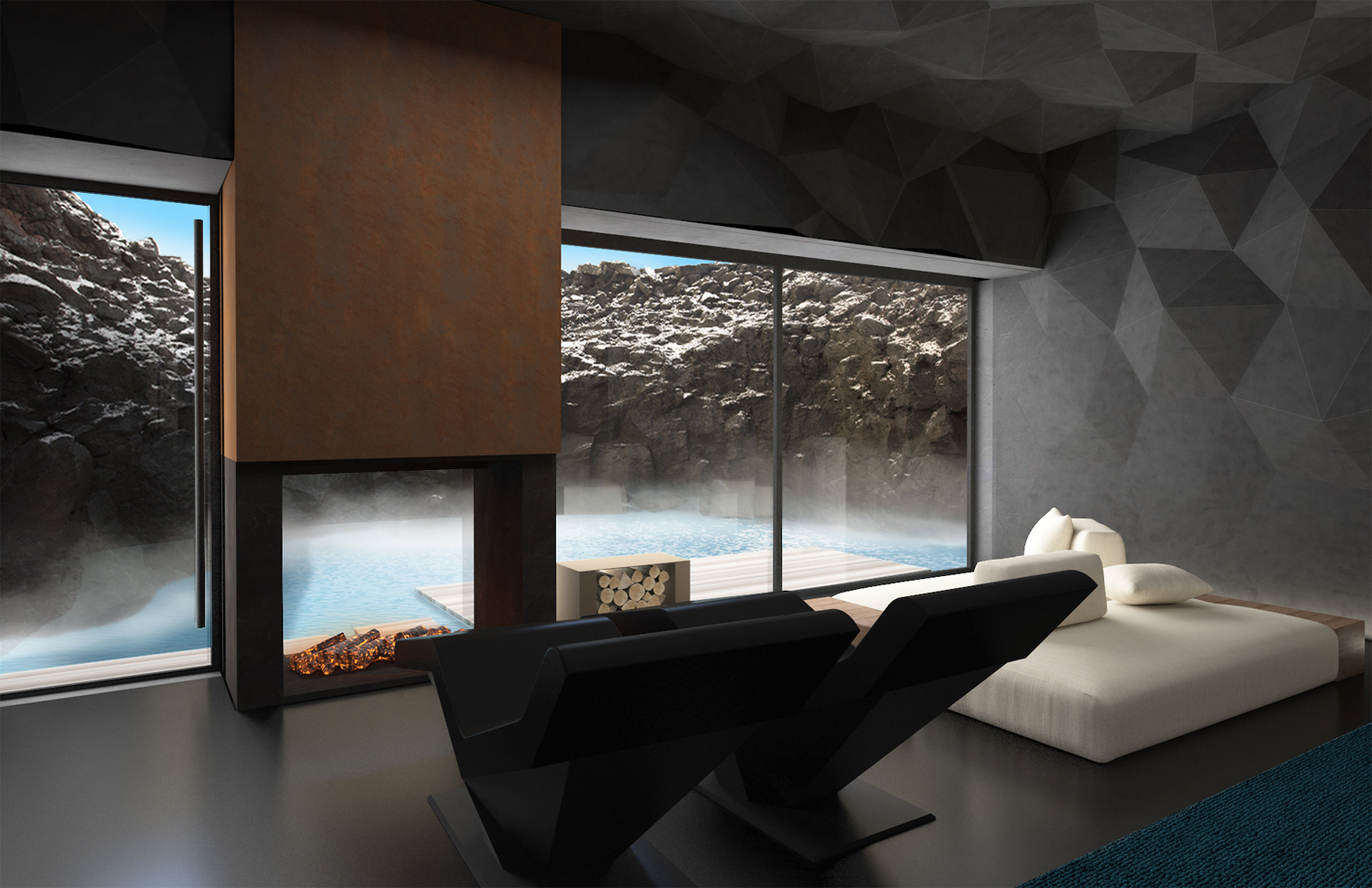 The Moss Hotel and the Blue Lagoon are under an hour away from Reykjavik and only a 15-minute drive from Iceland's international airport. Although rooms are not yet available to book, you can expect to pay a pretty penny for the chance to have exclusive use of the lagoon. Rates begin at around $980 USD a night.