Photo Credit: Columbia Hillen
With major renovations completed last year, Hilton Naples in southwestern Florida has recently seen a host of updates, including new furnishings and enhancements to the lobby, guest rooms, meeting facilities, fitness center and more.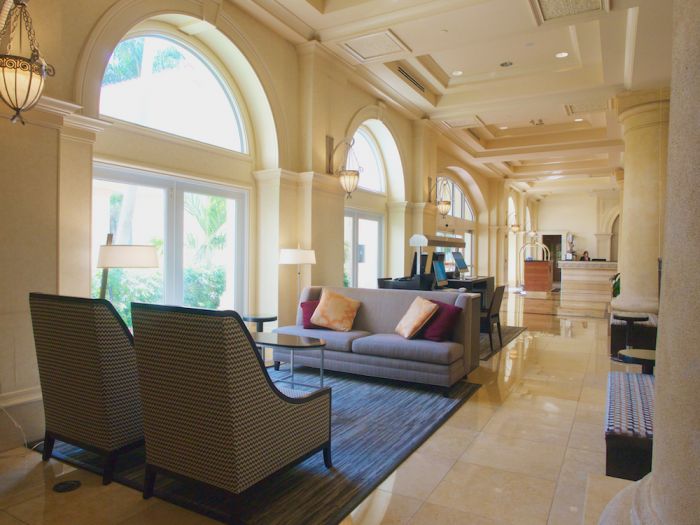 Photo Credit: Columbia Hillen
The hotel's lobby, with its imported stone and marble construction, received additional original artwork, new seating, tables, lighting and carpet. A new Connectivity Station was also added, consisting of complimentary workstations equipped with Wi-Fi enabled computers, printers and ergonomic seating. Guest corridors and public areas were also upgraded with new wall covering, detailed crown molding and refinished guestroom entry doors.
Renovations to the hotel's extensive meeting and event space include wall covering and window treatment, new lighting, seating and tables in the pre-function area. A 20-seat executive boardroom was also added featuring a distinctive table. The hotel's fitness center was expanded and equipped with the latest Precor equipment.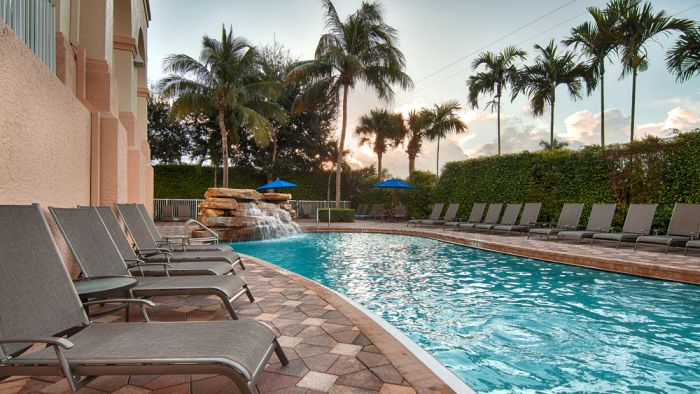 Photo Credit: Hilton Naples
"All rooms and suites have been completely redesigned and offer a luxurious Hilton Serenity Bed, plush seating, carpet, window treatment and an ergonomic task chair," said proud general manager, Clark Hill. "Enhancements to guest bathrooms include all tile and plumbing fixtures, vanity, wall covering and backlit mirror. New artwork completes the brand-new look."
The hotel's spacious lobby is decorated in contrasting colors, a largely cream interior with black trimmings including metal grills on ornate fencing and on floor designs. The space is dominated by a high ceiling, thick pillars and hanging metallic lamps on ceiling and walls. There is plenty of seating for around 40-50 people, with a dozen tables with soft chairs and sofas. A large gym tucked away discreetly at the end of the ground floor corridor and, just outside it, an outdoor swimming pool with chaise lounges and a small Jacuzzi.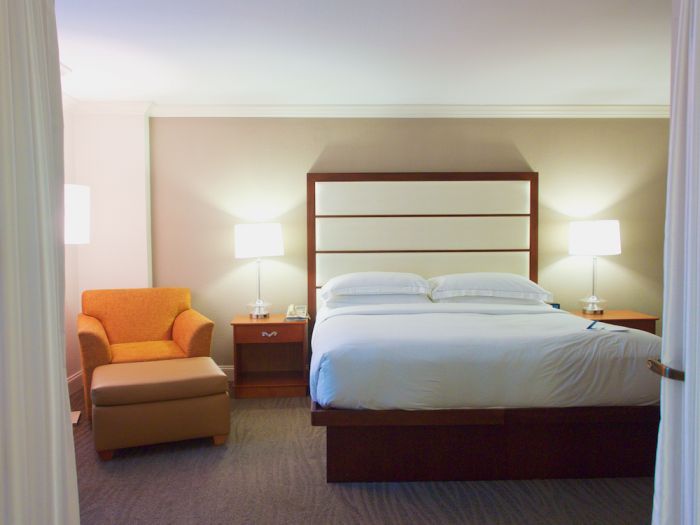 Photo Credit: Columbia Hillen