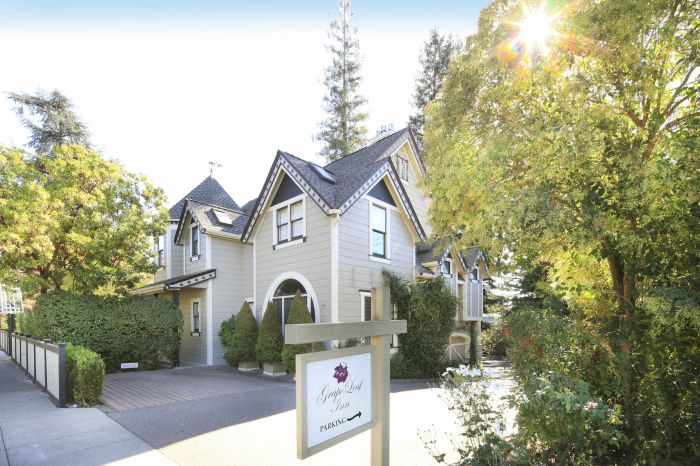 Photos Credit: Grape Leaf Inn
Healdsburg is the heart of Sonoma's bucolic wine country with a quaint downtown square bustling with shops, art galleries and upscale restaurants.
Just blocks away, there's charming, boutique B&B that's the perfect home base for exploring this wine-rich region. The Grape Leaf Inn is a Victorian-era home, built in 1905, that has been renovated and modernized to feature 13 romantic and artfully decorated rooms. The Inn's wrap-around porch is perfect for enjoying a bottle of wine found on your day's wine tasting excursion, set among tranquil, English-style gardens.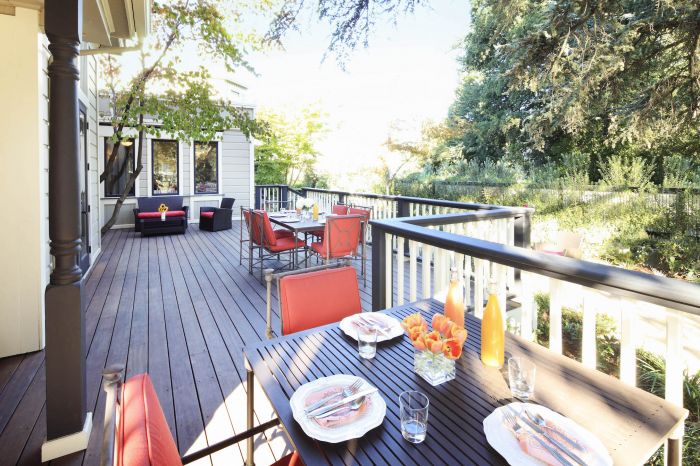 Each guest room is unique and individually decorated with antique furnishings and stocked with luxury amenities and Italian linens, taking care to maintain the original architectural detail of the home's dormers and vaulted ceilings. Special features include skylights, ceiling murals, fireplaces, stained-glass windows and four-poster beds.
Rooms are named for the region's varietals—there's the Pinot Noir Suite and Champagne Suite, King rooms including the Viognier, Syrah, Sangiovese, Roussane, Mourvedre, Zinfandel, Chardonnay, Merlot, Gamay Rose and the Sauvignon Blanc and Cabernet Sauvignon queen rooms. Hidden behind one of the Inn's bookcases, you'll find the entrance to a secret downstairs speakeasy which boasts custom-crafted cocktails and a chance to revisit the early 19th century.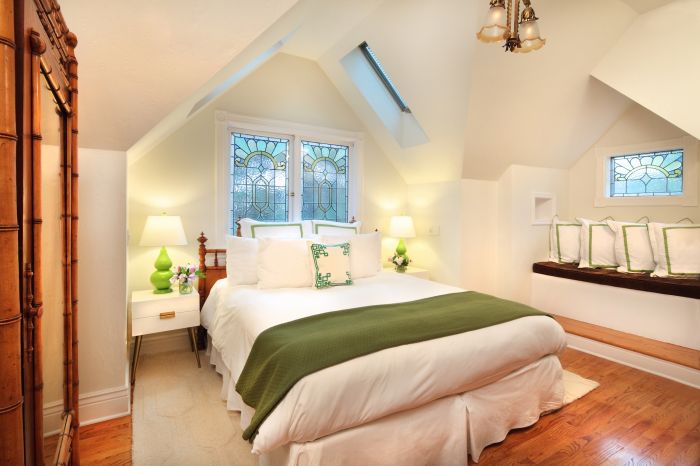 True to its name, the Grape Leaf Inn is owned by Diane and Ken Wilson, founders of Wilson Artisan Wineries. Their boutique wineries: Wilson Winery, Mazzocco Sonoma, Matrix Winery, deLorimier, Jaxon Keys, Soda Rock, Pezzi King, St. Anne's Crossing, and Greenwood Ridge, are spread throughout the Dry Creek, Alexander and Russian River Valleys and the Inn's guests can take advantage of free tastings.
Each September, the Wilson Artisan Wineries host an over-the-top wine experience, the Wilson Family Experience, for those wine lovers who truly want to celebrate the harvest. The event includes three nights at the Grape Leaf Inn, and a chance to get your hands dirty and participate in the picking, processing, and wine-making experience, complete with a grape stomping competition. There are educational seminars, picnics, barbecues and more intimate food and wine pairing events, with elegant farm-to-table dinners set among the vines.