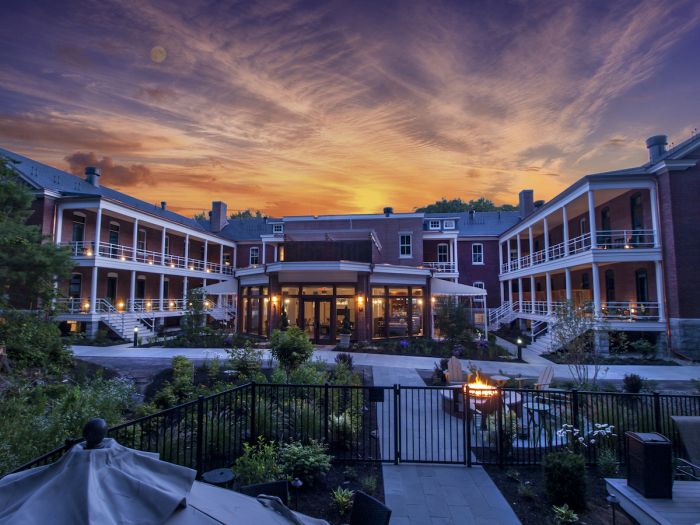 Photos Credit: Inn at Diamond Cove
Portland, Maine has justly been receiving lots of attention for its incredible restaurant and cocktail scene. Once you've explored the treasures of the town itself, however, you may be interested in looking a bit further afield. Portland is situated on Casco Bay, which among other attractions is known for its dozens of picturesque islands just a short ferry ride from downtown. And one of the most interesting of these is Great Diamond Island, home to a historic fort built in the 1890s that has just recently been turned into an one-of-a-kind boutique hotel.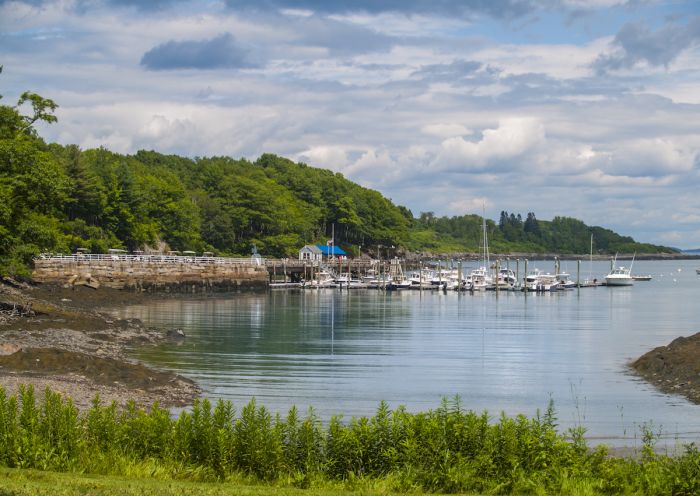 The Inn at Diamond Cove was formerly part of Fort McKinley, part of the country's coastal defense system designed to protect Portland's Harbor and Casco Bay. The Inn is housed in the fort's former barracks, a stately red brick building overlooking the former parade grounds. Other landmarked buildings on the island have been turned into a gymnasium, restaurant and general store. Former officer's quarters on the island have been turned into private residences and condos. Where there was once a bustle of military activity all is now peace and tranquility, and the whole has the feel of a private island.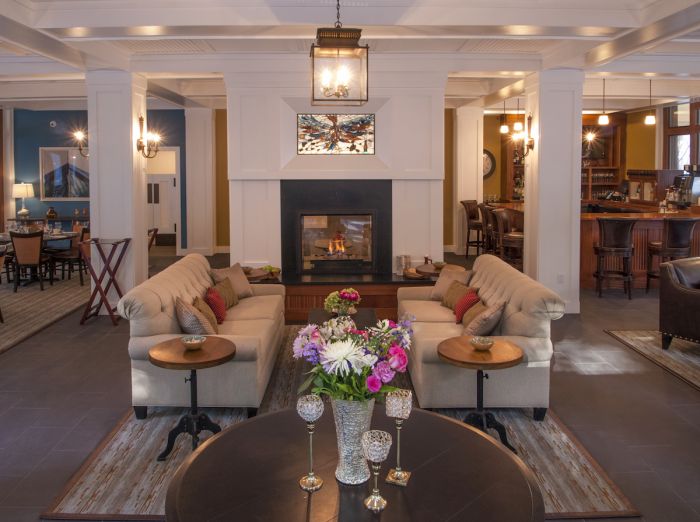 That's due in part to the fact that cars are not permitted on the Island – golf carts and bicycles get you where you need to go. The ferry ride itself from downtown Portland in itself is a cool experience, and the old fort buildings feel a bit magical. Few properties are as unique or as imbued with American history as the Inn. The barracks has certainly been upgraded from Army days with a swimming pool, bar, and restaurant. The interiors are restrained and elegant in a New England style that lets the architecture speak for itself, and wide porches provide the perfect perch for whiling away the afternoon.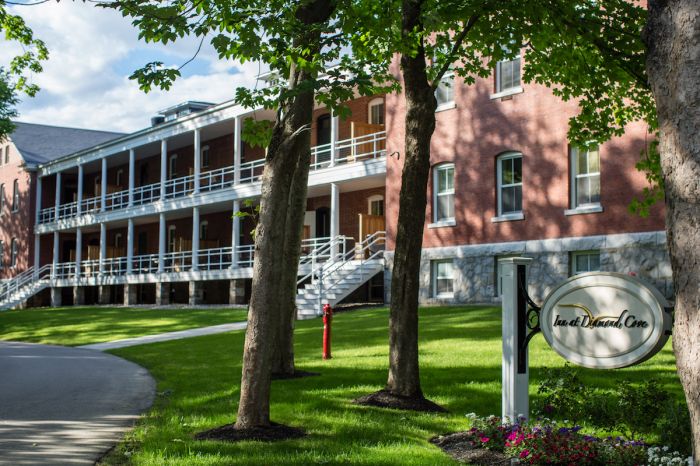 There are 44 deluxe guest rooms and suites with balconies, and all suites feature a fireplace, parlor and a separate dining room. If you prefer to come on your own boat rather than the ferry there's a private marina with docking services. The hotel's restaurant Diamonds Edge is located by the water in another beautifully renovated mellow brick building and specialized in local seafood fresh off the dock. The Inn is part of the Historic Hotels of America. It opens for the season on Memorial Day Weekend.