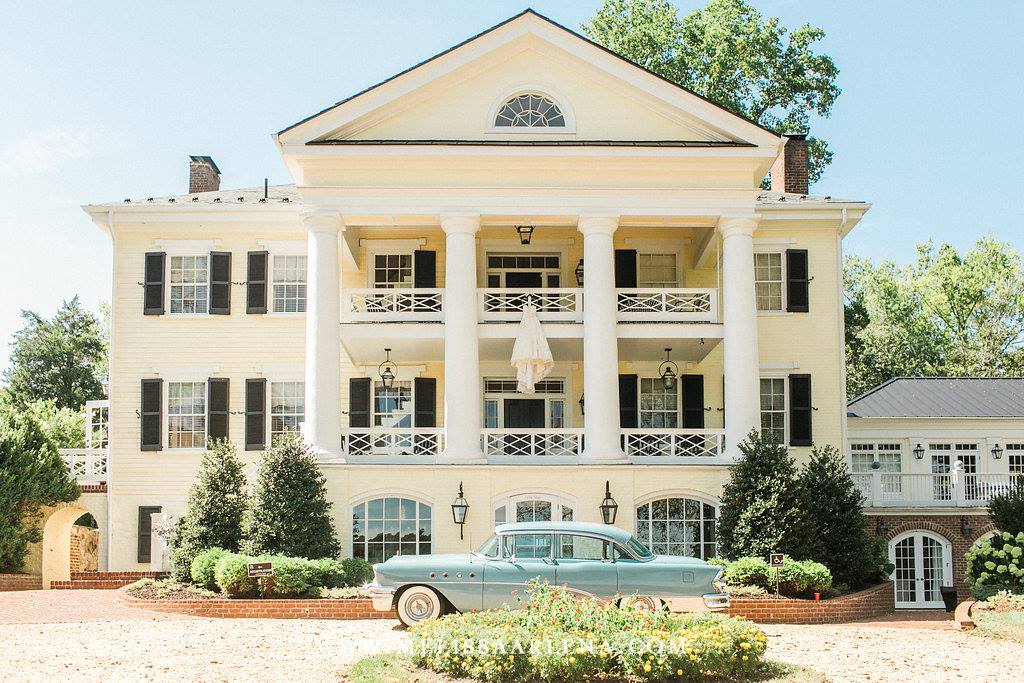 Photo Credit: The Inn at Willow Grove
It's no wonder why Virginia claims the motto Virginia Is For Lovers. As you drive through central Virginia through lush forests and fields, it's hard not to fall in love with this region. The sound of fountains and birdsong filled my ears as I stepped out of the car. The gardens were just entering the first stage of spring growth. The inn's bushes and trees were green and alive with new foliage. I ascended the grand staircase to the second floor where the reception area awaits arriving guests, and just knew this was going to be great.
The Inn at Willow Grove's new life began in 2008 when David and Charlene Scibal were on the way to pick up groceries and saw the for sale sign outside Willow Grove Plantation. 24 hours later, the 1770's-era home was theirs, ushering in a new life for the historic estate. After a massive two year restoration, this Southern Belle has been showing off charm and comfort to those lucky enough to find this blissful corner of paradise.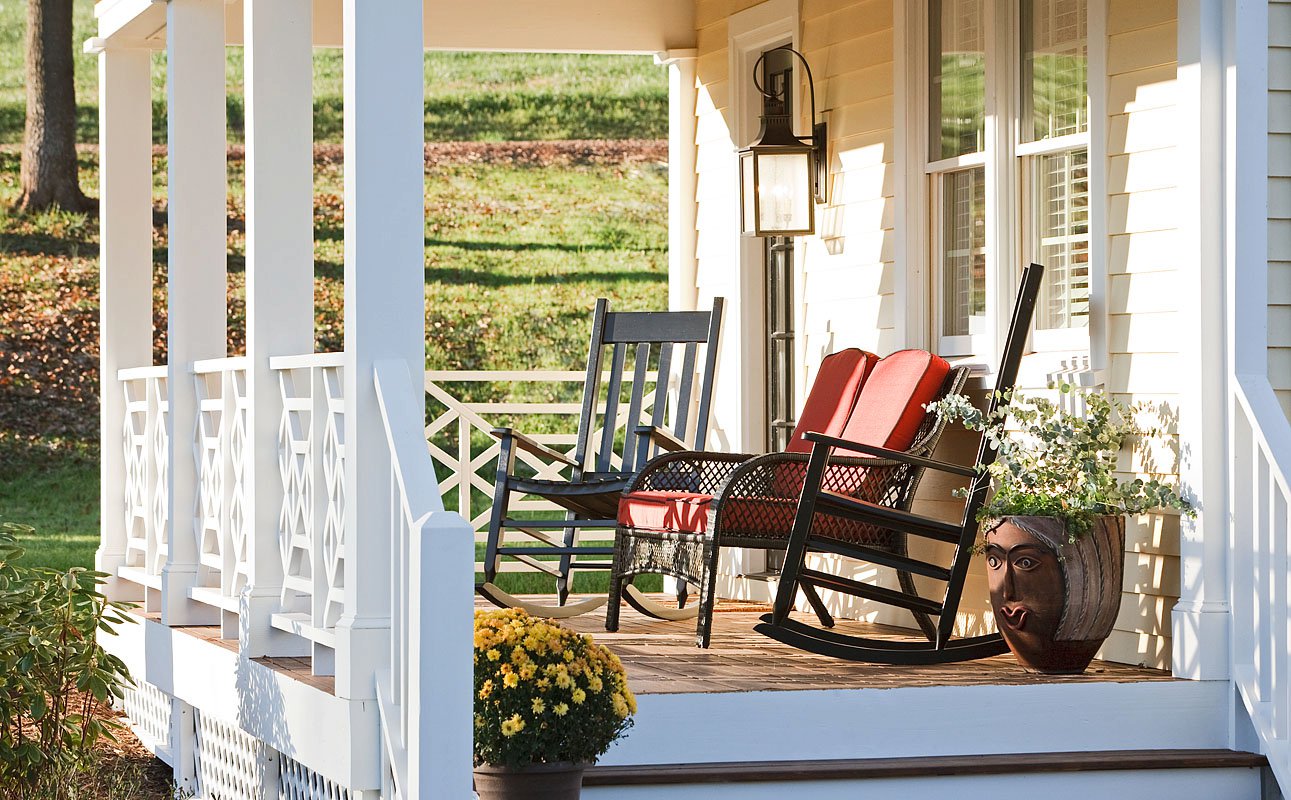 Photo Credit: The Inn at Willow Grove
Enter through the inn's front doors where guests gaze upon authentic southern charm in the decor. To the right is a lounge area, perfect for taking a cup of tea (or perhaps a glass of the area's famous wine) and a book to. On the left is a piano parlor with ample seating near the fireplace. For room choices, select from four standard luxury rooms, five suites, or one of five deluxe suites.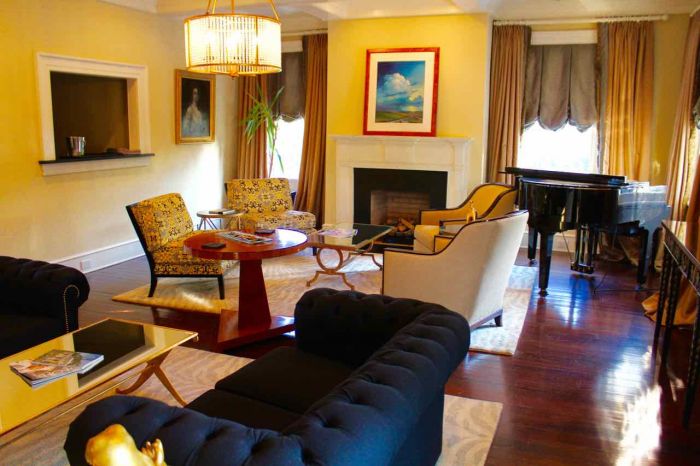 Photo Credit: Kurt Jacobson
If your room isn't ready upon arrival, Michelle at reception will help plan lunch and winery stops for the afternoon, while your butler offers to unload bags from your car. She often recommends Barboursville Winery for lunch at their restaurant Palladio, and wine tasting next door.
An afternoon like this would be hard to beat even in Napa Valley or Sonoma. Before heading back to the inn and making your way upstairs, enjoy a complementary glass of Prosecco offered at reception and appetizers in the piano lounge. Afterwards, your butler will show you to your room.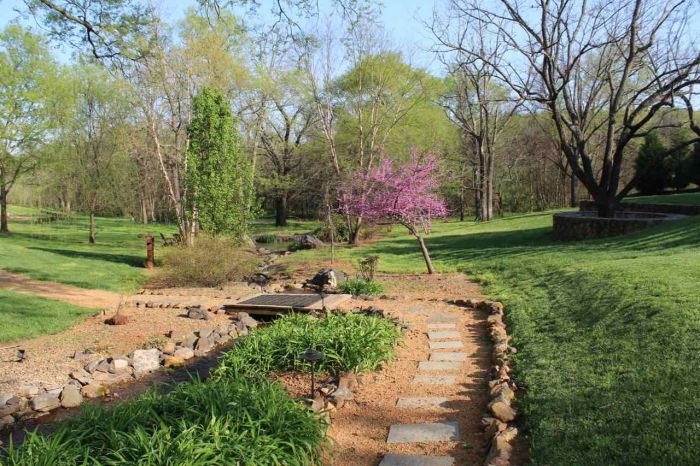 Photo Credit: Kurt Jacobson
The Butler's Cottage has a living room with a three-seat sofa and two arm chairs, a wall of cabinets and gleaming granite counter tops. A sink, refrigerator, coffee, and tea set complete the convenient kitchen amenities. In the morning, your butler will deliver fresh beignets and coffee so you may not even need to brew your own.
The rooms feature a Natura organic mattress on a king-sized bed with the plushest comforter allowed by Virginia law. (Okay, I made up the part about the Virginia law, but it was about the thickest comforter I've seen.) The mattress provides a cloud of comfort where you can sleep like a baby, or at least a happy wine aficionado who had a great day of wine tasting. The pillows provided two levels of thickness, which gives you the option to find one that is just right. A ceiling fan above the bed would be appreciated on hot Virginia summer evenings to supplement the air conditioning, however.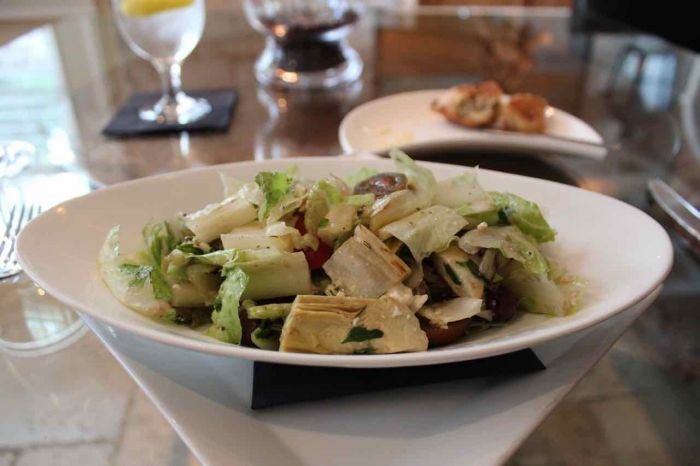 Photo Credit: Kurt Jacobson
Before dinner onsite at Vintage Restaurant, take a walk on the inn's manicured grounds. Consider sitting by the pond and listening to the stream babbling as it makes its way into the larger pool of water. You might even see a pair of cardinals while lounging in this serene, park-like setting. After several restful minutes of contemplating nature, it's time to wander up for dinner.
The local Barboursville Chardonnay is on offer and proves to be a perfect starter to pair with a grilled and chopped Caesar Salad. The entrée choices are sufficient in number to cause some serious pondering, but the chef's shrimp and crawfish stuffed-Moroccan seasoned trout is a favorite. Pair your main dish with a glass of Peter Yealand's Sauvignon Blanc to enter the land of foodie ecstasy.
Photo Credit: Kurt Jacobson
After my meal there was no room for dessert, but as a travel and food writer I had to look. When I saw the apple and blackberry pie served on a generous pool of caramel sauce, topped with a scoop of house-made vanilla ice cream, I succumbed to the lure of this all-American favorite. On arrival, the scent of cooked apples, butter, and caramel sauce engulfed me and I dug in. No way could stomach the entire pie, but somehow when I got up to leave, someone (possibly me) had eaten the whole thing.
This experience is blissful and will spoil you for life staying at this level of country luxury. With an exciting upcoming addition of a spa, in-ground pool, and two new guest houses, The Inn at Willow Grove is ready to take its place as one of Virginia's finest lodging choices.