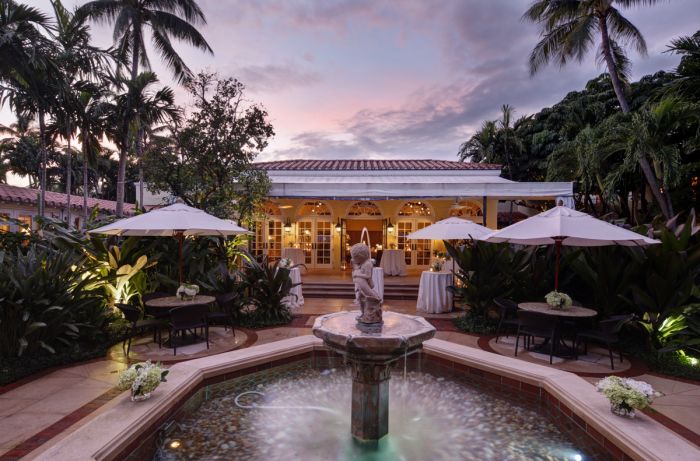 Photo Credit: Brazilian Court
Palm Beach is a legendary destination in the annals of the American leisure class, a symbol of wealth, taste and the pursuit of pleasure. And while there are a number of flashy resorts where visitors can at least pretend to live the Palm Beach lifestyle, if only for a weekend, the real essence of the posh resort town is more likely to be found in an altogether quieter, though no less luxurious, spot. As Architectural Digest noted, The Brazilian Court was originally built in 1926 as "a quiet refuge, a place of privilege in which you could catch your breath before plunging back into the frenetic social swim of Ocean Boulevard and its storybook Mediterranean-style palaces," and that still holds true today.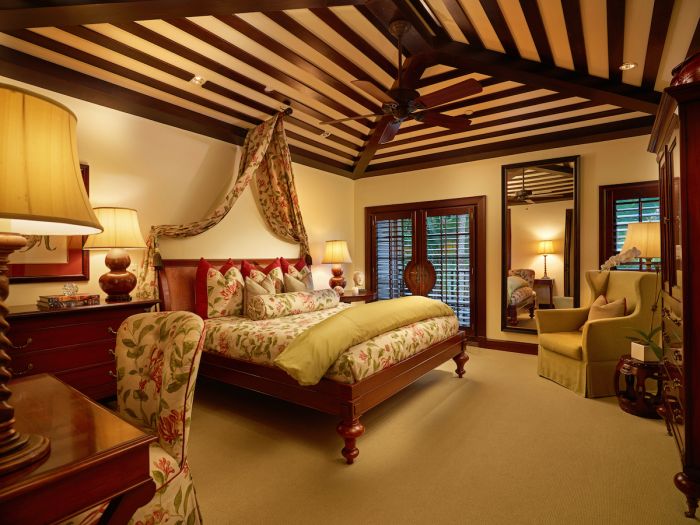 Photo Credit: Brazilian Court
The likes of Marjorie Merriweather Post—who built Mar-A-Lago, still the grandest of those palaces—and Hollywood luminaries including Audrey Hepburn, Gary Cooper, Howard Hughes, Greta Garbo and Cary Grant all used it as a sort of luxurious bolt-hole when they wanted privacy but proximity to the glamorous goings-on, and some special suites still bear their names today. We stayed at the hotel while in town for a polo match starring Prince Harry last year, and returned again recently following the Palm Beach Winter Equestrian Festival. Though obviously there have been many updates since Brazilian Court first opened, architecturally it retains its quiet grandeur and pre-war elegance and remains a place to escape in style.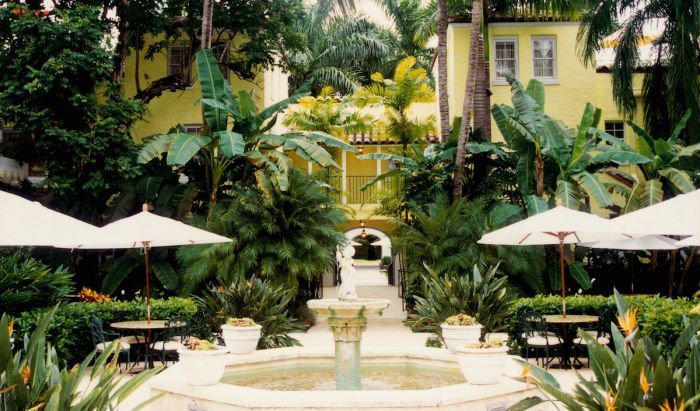 Photo Credit: Brazilian Court
The architecture is Spanish Colonial with walls painted the original and much-imitated "Brazilian Court Yellow." You immediately get the sense of entering an oasis with a glimpse of the lush tropical courtyards with gracious fountains as you walk in the front door, manned by very smart attendants. Time seems to slow down and return to a more graceful age. With only 80 rooms and suites, grouped around different buildings each with the feel of a private villa, the air of intimacy never dissipates. Cross enough courtyards and you'll come upon a picture-perfect palm fringed swimming pool that looks as though Audrey Hepburn just vacated a chaise.
Photo Credit: Brazilian Court
The rooms are decorated mainly with antiques and rich mahogany but don't feel dated, and modern amenities don't endanger the feeling of visiting a bygone era, in the best sense. Brazilian Court is also home to what many consider to be the best restaurant in Palm Beach: famed chef Daniel Boulud's beautiful Café Boulud. Truly exceptional breakfasts, luncheons and dinners are offered in the stunning dining room or the storied southern courtyard, where afternoon tea and cocktails can also be quaffed. The dishes and presentation are meticulous but not in a way that infringes upon one's enjoyment of them.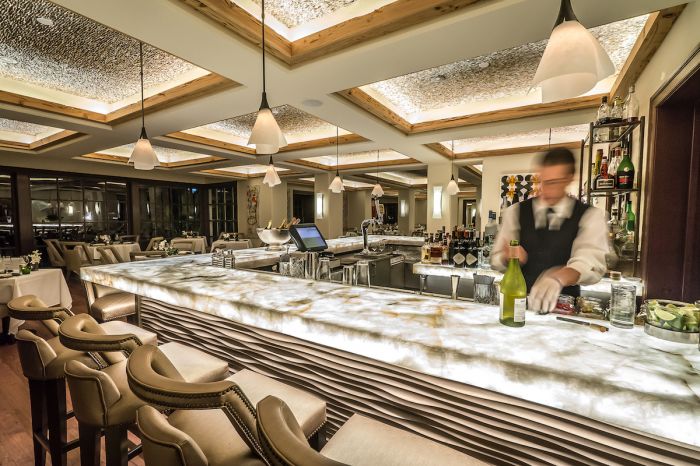 Photo Credit: Brazilian Court
Recently renovated, this bastion of elegant Palm Beach dining now boasts a gorgeous glowing alabaster bar, a shimmery ceiling made from sea shells and cypress wood, and other opulent touches that add a note of contemporary luxury to the stately surroundings. The wine list is of course exquisite as one would expect of a French restaurant of this caliber. The menu draws inspiration from the celebrated chef's fine restaurants around the world, with a focus on Southern Florida's abundant seafood and seasonal produce. In Greta Garbo's day the suites were fitted with kitchenettes, but we're pretty sure she would have much preferred dining at Café Boulud.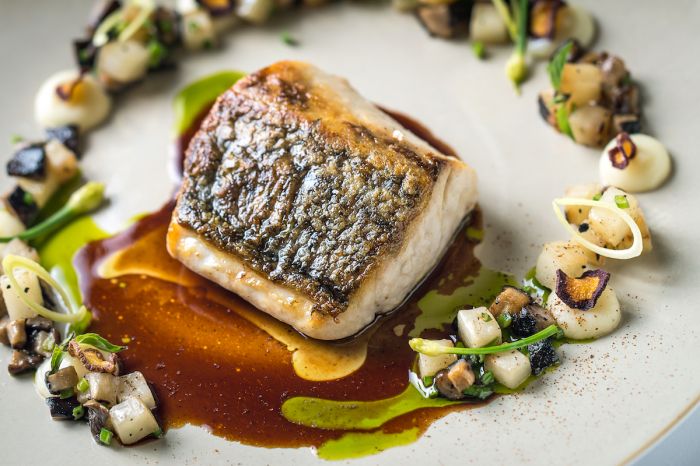 Photo Credit: Brazilian Court
There are too many impeccable dishes to enumerate, but some standouts include torchon of foie gras with passion fruit and spiced bread; octopus a la plancha with pancetta, white beans and rosemary; grilled loup de mer with ramps and baby potato; and seared duck breast with rhubarb and sweet and sour duck jus. Deserts, including a warm upside down guanaja chocolate cake with pistachio ice cream, are a must, as is a glass of rosé champagne to wash it down. Just please remember that you are in the poshest spot in Palm Beach, and jackets for gentlemen are "preferred" during the high season. Not that they'll bar you from entering, but the very well-dressed and debonair maitre d' may crinkle his eyes just a bit. Dress like Brazilian Court devotee Cary Grant and all will be well.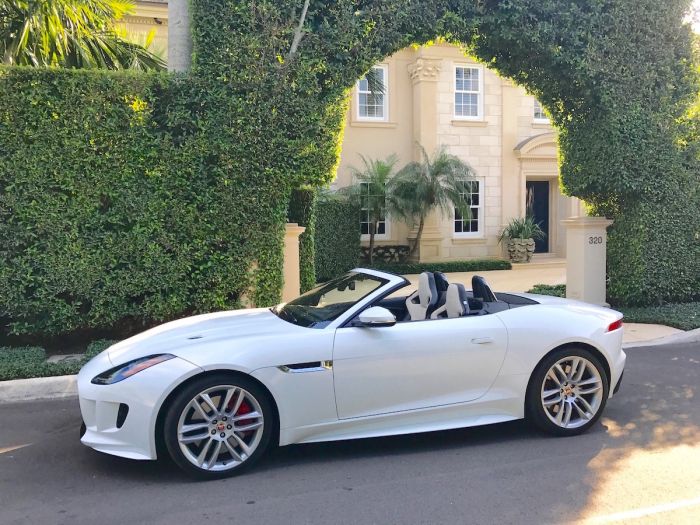 Photo Credit: Jared Paul Stern
It was in that spirit that we pulled up at the hotel's porticoed entrance at the wheel of a Jaguar F-Type R Convertible, painted a Palm Beach-appropriate shade of gleaming white. The valets are no strangers to beautiful automobiles and could have been forgiven for barely batting an eye, but the F-Type R is purebred British roadster with just a hint of menace that has a way of making even the most jaded pay attention. The Brazilian Court is ideally located just off Worth Avenue, Palm Beach's justly famous promenade of the world's finest boutiques, and we couldn't resist a slow cruise past the Bentleys and Rolls-Royces in the slightly cheeky F-Type R. We may have even revved the engine a bit, because the sound is just so thrilling. You can of course choose to arrive at Brazilian Court in a lesser vehicle, but for the full Cary Grant effect we'd highly recommend sticking to the script.