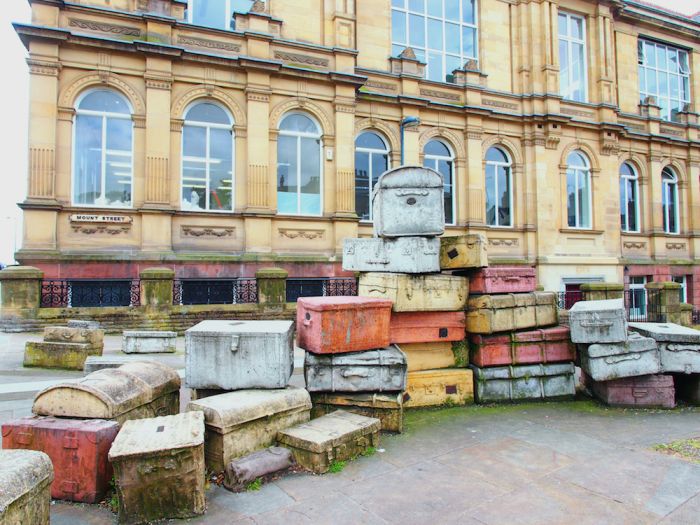 Photos Credit: Columbia Hillen
Located between two towering cathedrals, directly opposite the Liverpool Philharmonic Hall and close to the Everyman and Unity theaters, independently-owned boutique Hope Street Hotel lies in the heart of the buzzing northwest English city's Georgian neighborhood.
A short walk to the left brings one to the steel and glass 1960s Catholic Cathedral. To the right, its much older, red-brick Anglican equivalent. An intriguing street sculpture nearby consisting of concrete suitcases piled on top of one another, is an attractive spot for urban photography.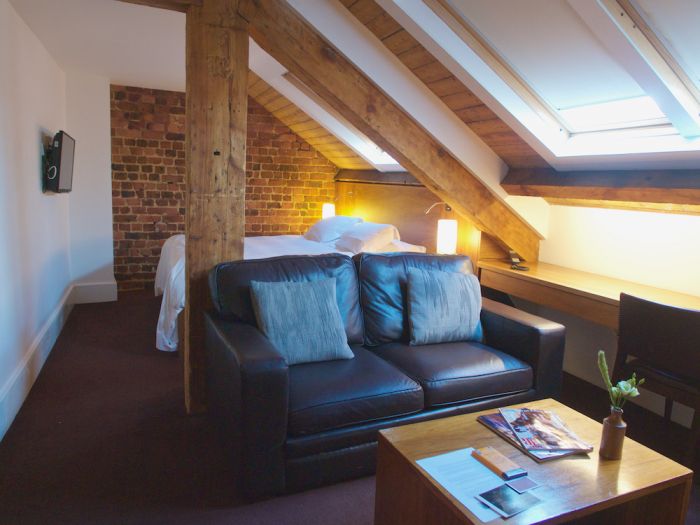 The 89-room hotel, including nine suites, inherits a colorful pedigree, once having been a furniture store, a bookseller and a coach-maker for Rolls Royce in previous incarnations.
Spanning old buildings (1860) and new (2009), the exterior is an elegant façade of Italian Palazzo while the interior is original Victorian. Its interior style is perhaps best described as Scandinavian-chic, with all-round wood. Our loft-like suite, 403, amply illustrated this, with solid birch floors, sloping ceiling, cherry wood furniture exposed brick, skylights, and wood beams. Adding a touch of luxury to the overall ambience was a generous-sized bed draped in white Egyptian cotton, Vola fittings, Jacob Jensen phones, REN toiletries and a Nespresso coffee-maker.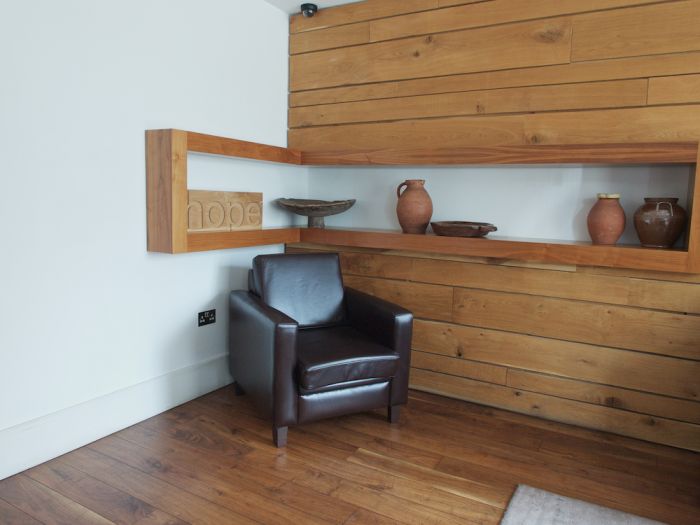 Specially commissioned photography by Jan Chlebik and collection of prints and canvasses from the late poet and artist, Adrian Henri, decorate the hotel throughout.
Local developer, David Brewitt, bought the semi-derelict building in 2002 and refurbished it to create 48 rooms, adding another 41 in 2009. Ambitious expansion next year will stretch to adjoining building, the former School for the Blind, with plans for extra hotel rooms, apartments, roof gardens, as well as a spa, swimming pool and cinema. A small car park at the back of the hotel facilitates overnight stays.
Such is the reputation of the hotel, many celebrities have bestowed their presence upon the property including actress Meryl Streep, directors Peter Jackson and Quentin Tarantino, and Lady Gaga.