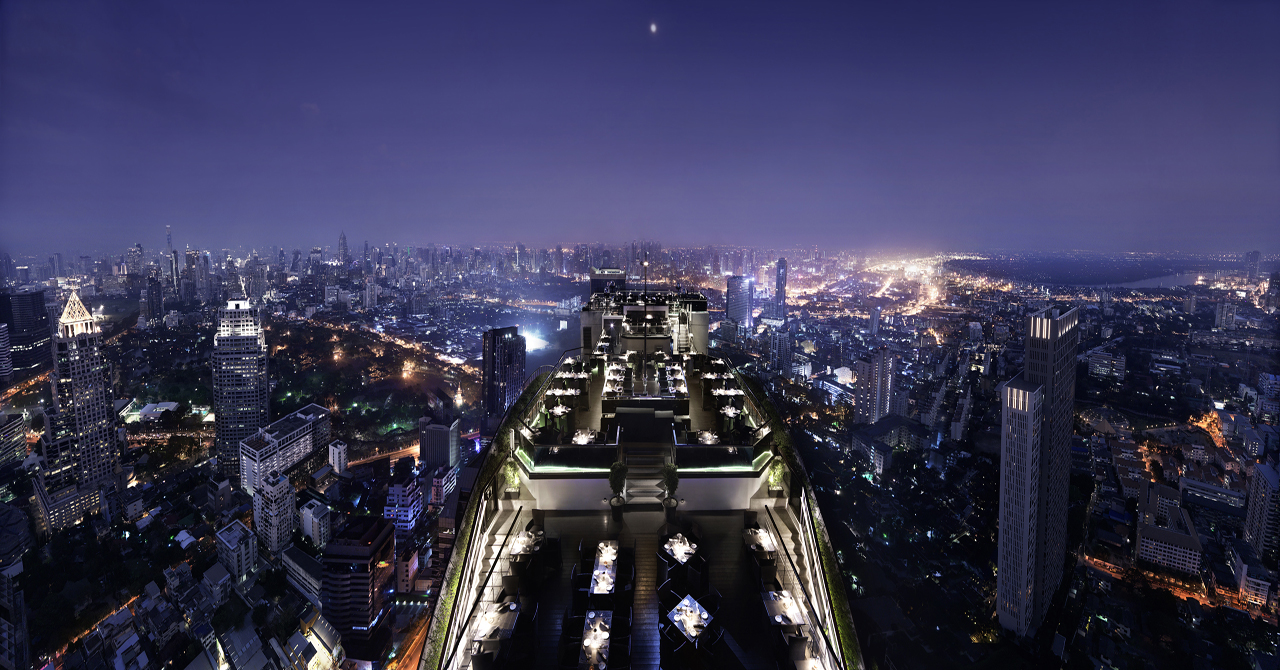 Photos Credit: Banyan Tree Bangkok
In a slim skyscraper in Bangkok's upmarket business district is the Banyan Tree Bangkok, one of the tallest hotels in the city. For years one of Bangkok's most esteemed hotels, how does it measure up in 2017?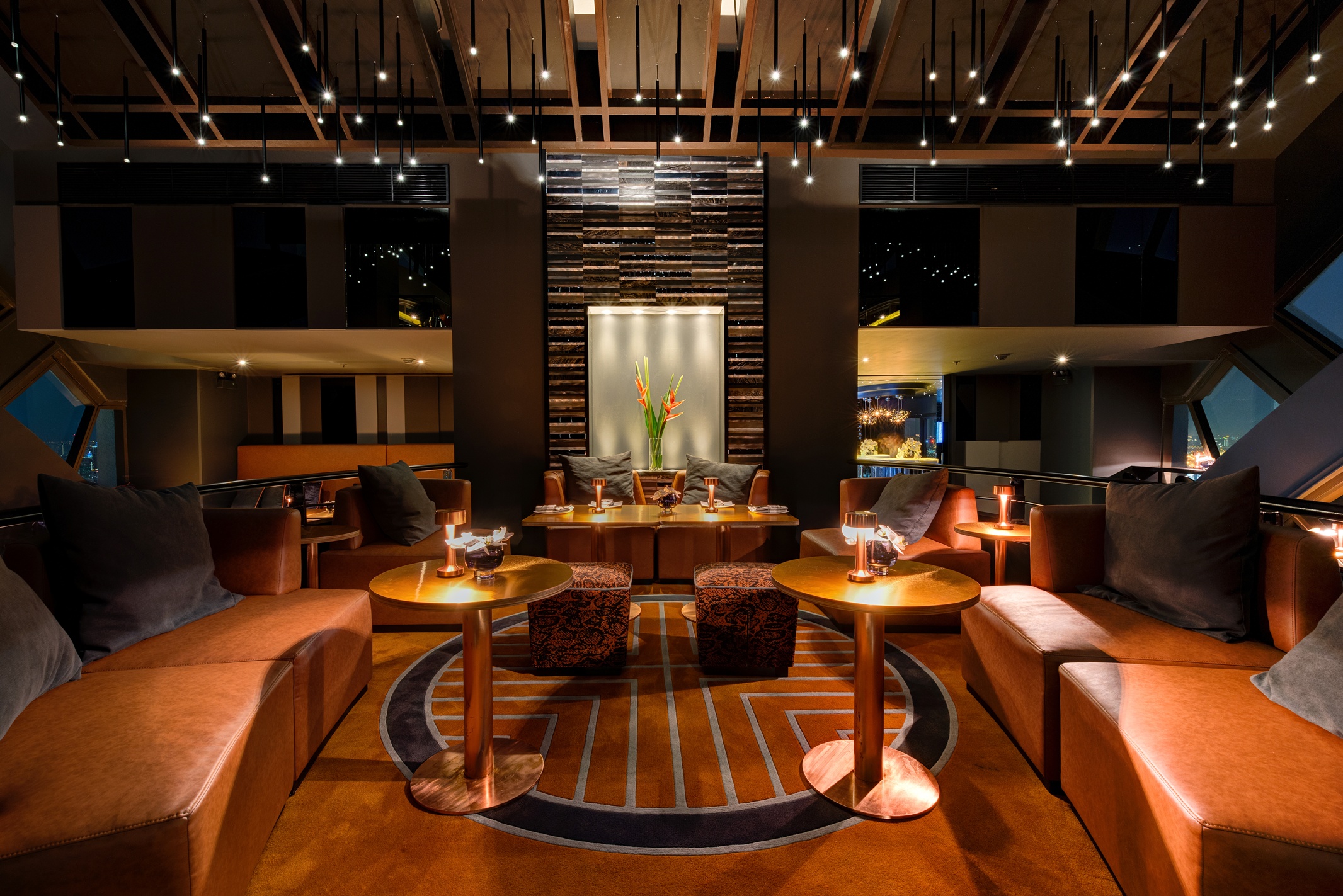 STYLE & AMBIANCE
Unlike other big city hotels, Banyan Tree Bangkok has space in spades, and the feeling of capacious calm is pervasive through the hotel. There are long carpeted corridors, quiet corners for a pensive break, and floor-to-ceiling windows from where to gaze at the buzzing streets below. Though the hotel has plenty of opportunities to let your hair down (more on that later), the overall sense is of a tranquil retreat from the chaotic hum of Bangkok.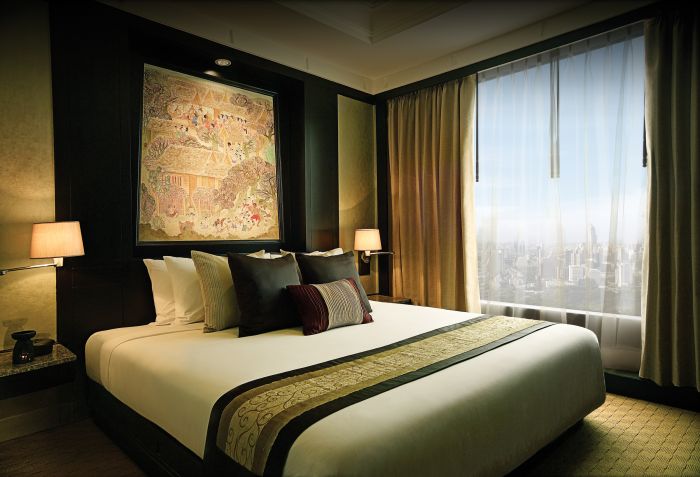 The bedrooms range from small but luxurious one-bedroom suites to sprawling two-bedroom suites big enough to hold meetings in. All rooms have a small living area with a couch, TV and writing desk, and bathrooms with separate showers, deep bathtubs and complimentary toiletries. The views are impressive from every room; opening your curtains in the morning will give you a thrill, no matter how early it is.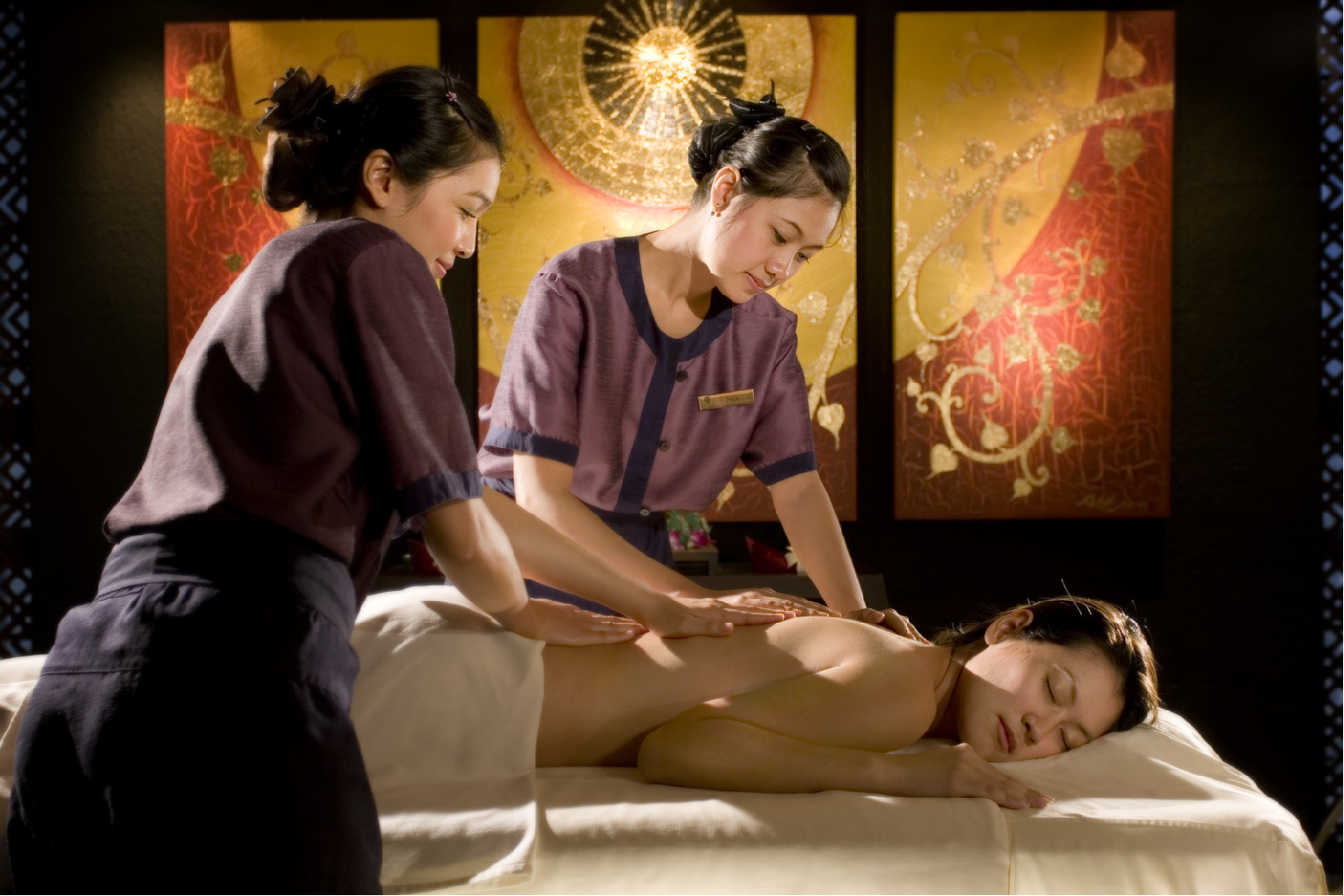 SERVICE AND FACILITIES
The service at Banyan Tree is outstanding, and you're greeted with genuine smiles, refreshing drinks and sweet-smelling flowers. Small touches, like different essential oils left in your room each day, make all the difference.
There are all the facilities you need. There's a Business Center on the 11th floor where you can make use of secretarial services, equipment rental, computer and internet access, function room bookings and business library access. There are also 12 stylish meeting rooms that are ideal for corporate functions.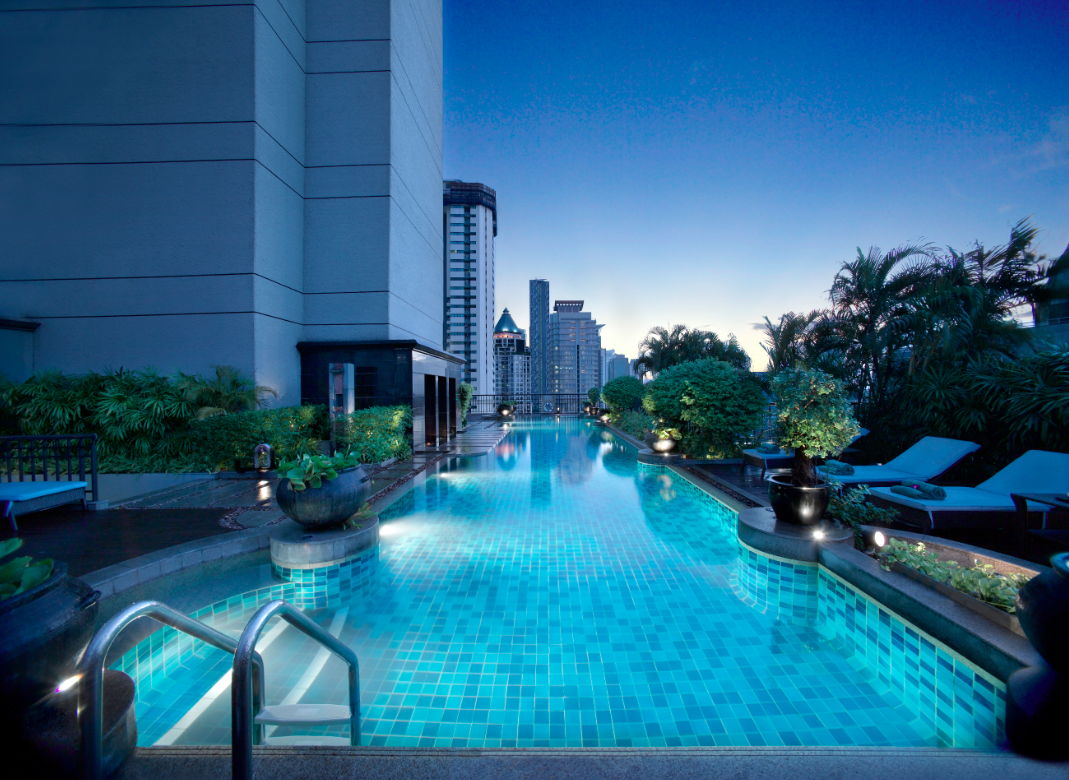 Banyan Tree Bangkok doesn't slack on the leisure front either. There's an outdoor swimming pool, a Health Club offering yoga, aerobics, Pilates, steam and sauna rooms, concierge services, and babysitting/childcare. You can pamper yourself at the award-winning spa where you can enjoy a traditional Thai massage or various body treatments and indulgent facials. Creative types will enjoy browsing the gallery, where you can pick up a tasteful collection of handicrafts and spa treats.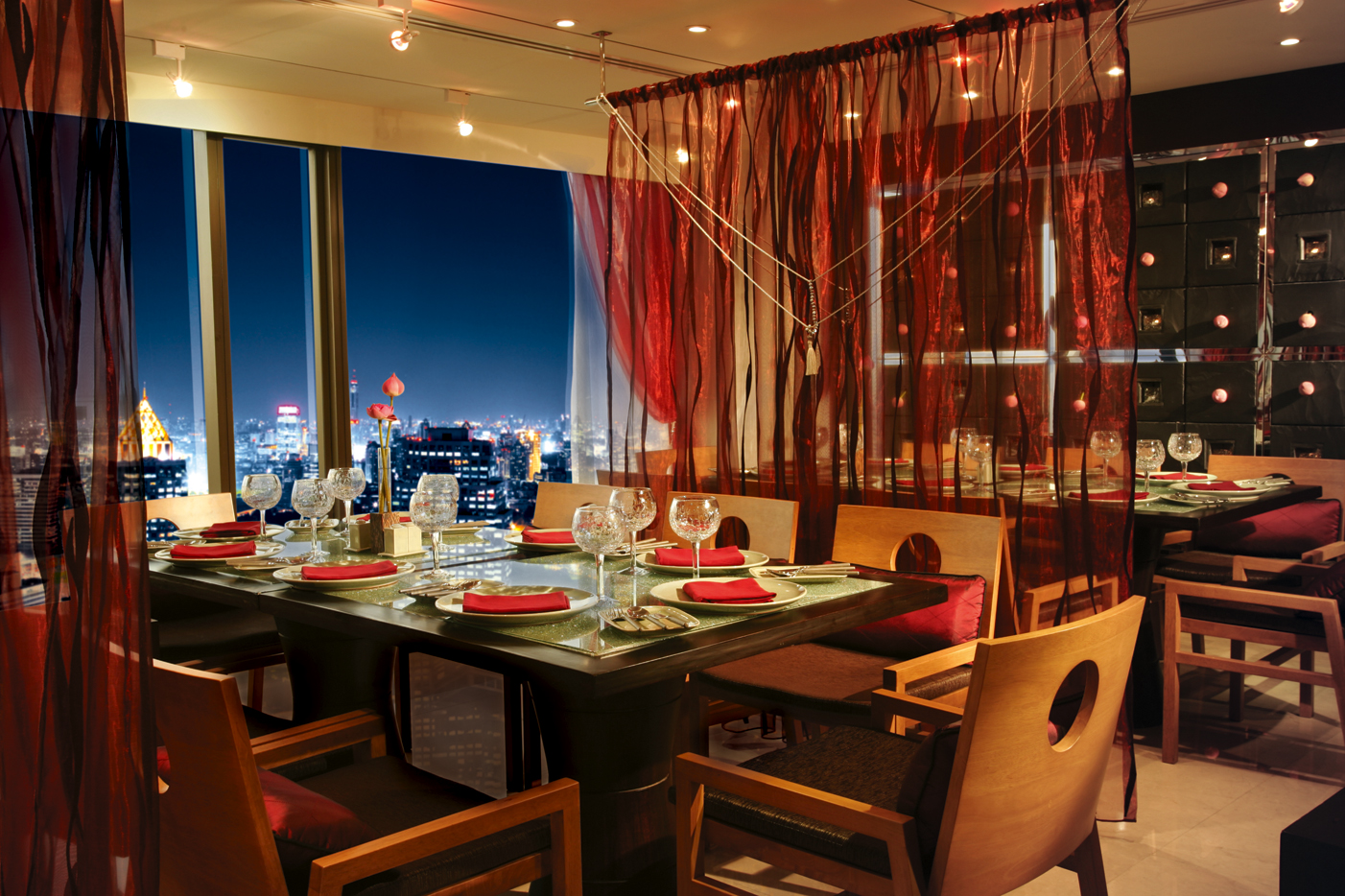 FOOD AND DRINK
As for food, you're spoilt for choice: with seven excellent restaurants there's something for every palate. Bai Yun serves authentic oriental food, Romsai serves Asian and global cuisine, and Taihei has a great selection of Japanese dishes. Best of all is Saffron, which serves contemporary Thai food while providing diners with sensational sky-high views of the city and river. Then there's Vertigo, which needs to be expanded upon.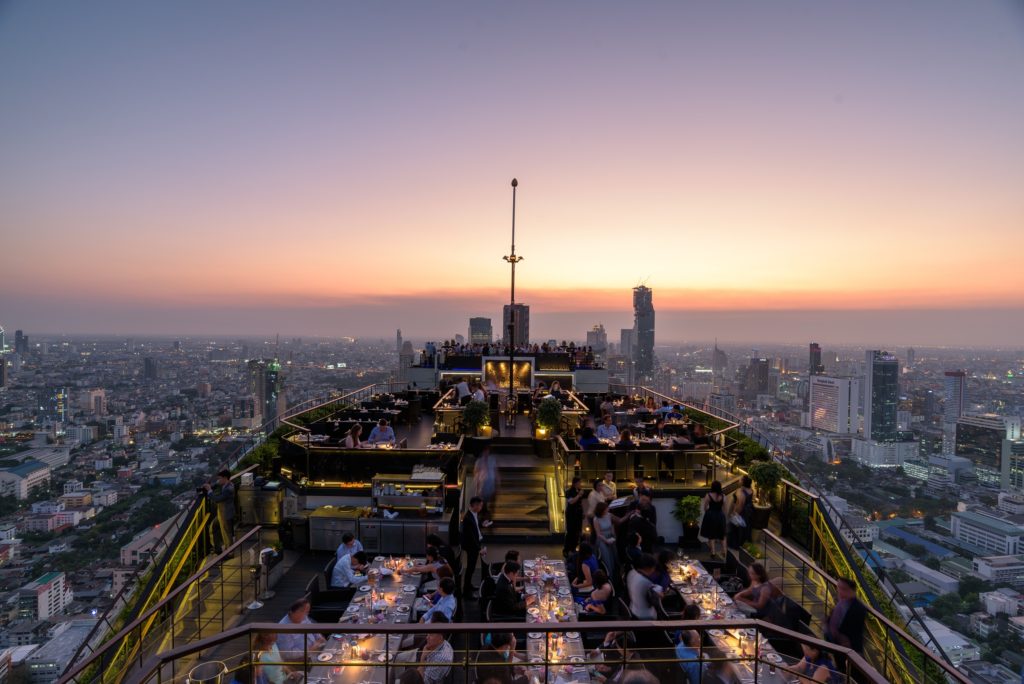 Vertigo is the highlight of Banyan Tree Bangkok, a rooftop bar and restaurant that surely boasts the best views in the city. From the 61st floor you can marvel at a glittering 360° panorama that will truly take your breath away. It's the perfect setting for a glitzy evening: dine on delicious dishes at the restaurant as the sun sets, then cross over to Moon Bar to sip cocktails while admiring the cityscape. Cocktails always taste better when sipped under the stars. If you don't want to call it a night, you can party into the early hours at Vertigo TOO on the floor below.
Verdict: Banyan Tree Bangkok is an ideal base from which to explore the city. You can head out into the chaotic, bustling streets in the knowledge that you'll return to a haven of serene elegance. The views are just an added bonus.