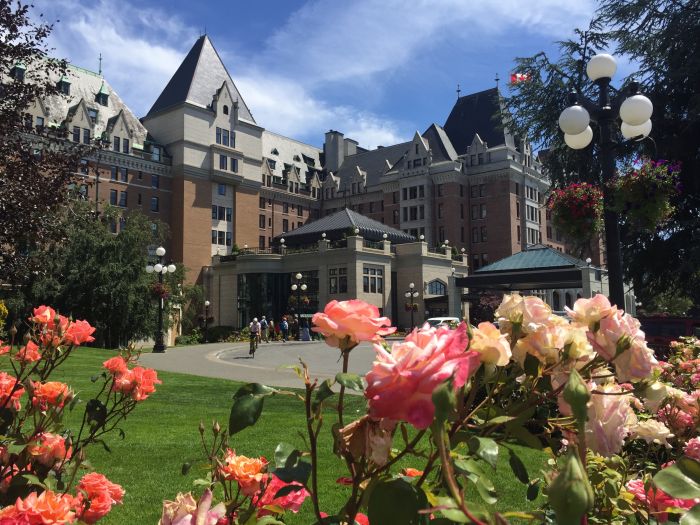 Photos Credit: Cynthia Dial
Despite being the capital city's hub of activity with seaplanes, water taxis and assorted boats negotiating its waterway, initial approach into Victoria's Inner Harbour aboard the V2V reveals a setting that is regally serene. To the right is the stately, dome-topped British Columbia Parliament, a 19th century Francis Rattenbury design and at the boat's bow—as if perfectly framed by it—is the Fairmont Empress, another 100-plus-year-old architectural masterpiece by Rattenbury. Connected by Victoria's appropriately-named Government Street and within mere steps of one another, the historic structures appear as iconic echoes of the past.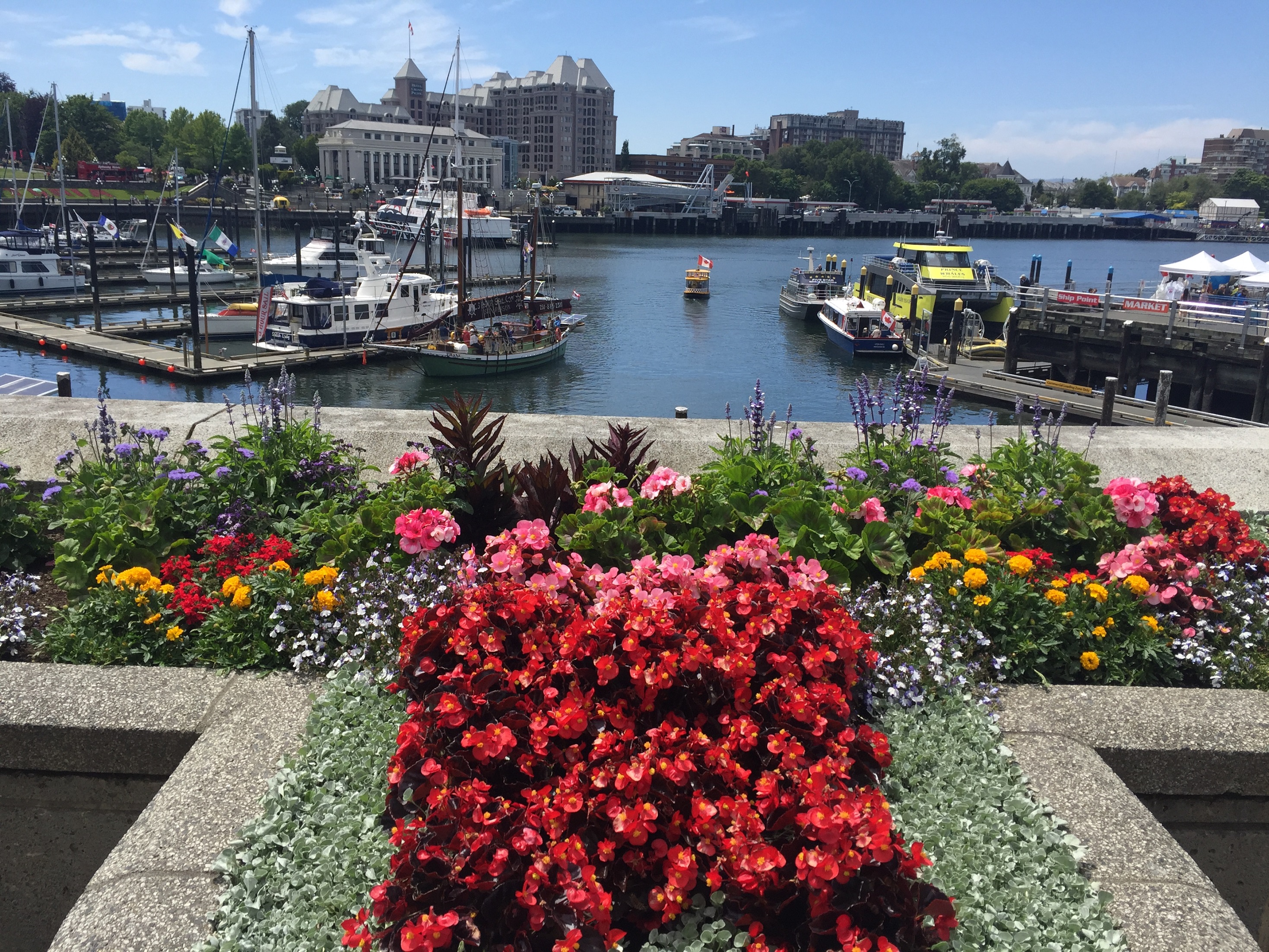 As the biggest island on the Pacific Northwest coast, it's somewhat surprising that it is also home to a city like Victoria—a back-in-the-day type of haunt that features such amenities as turn-of-the-century architecture, horse-drawn carriage transportation and an idyllic waterfront. Thus, the setting of the Fairmont Empress.
Having opened its doors in 1908, the hotel that was initially conceived as a luxurious rest stop at the end of the Canadian Pacific Railway, has since been bestowed with innumerable accolades—among them are National Historic Site of Canada, Condé Nast Traveler's Gold List Hotel and the Travel + Leisure designation as one of Canada's Best 10 Hotels.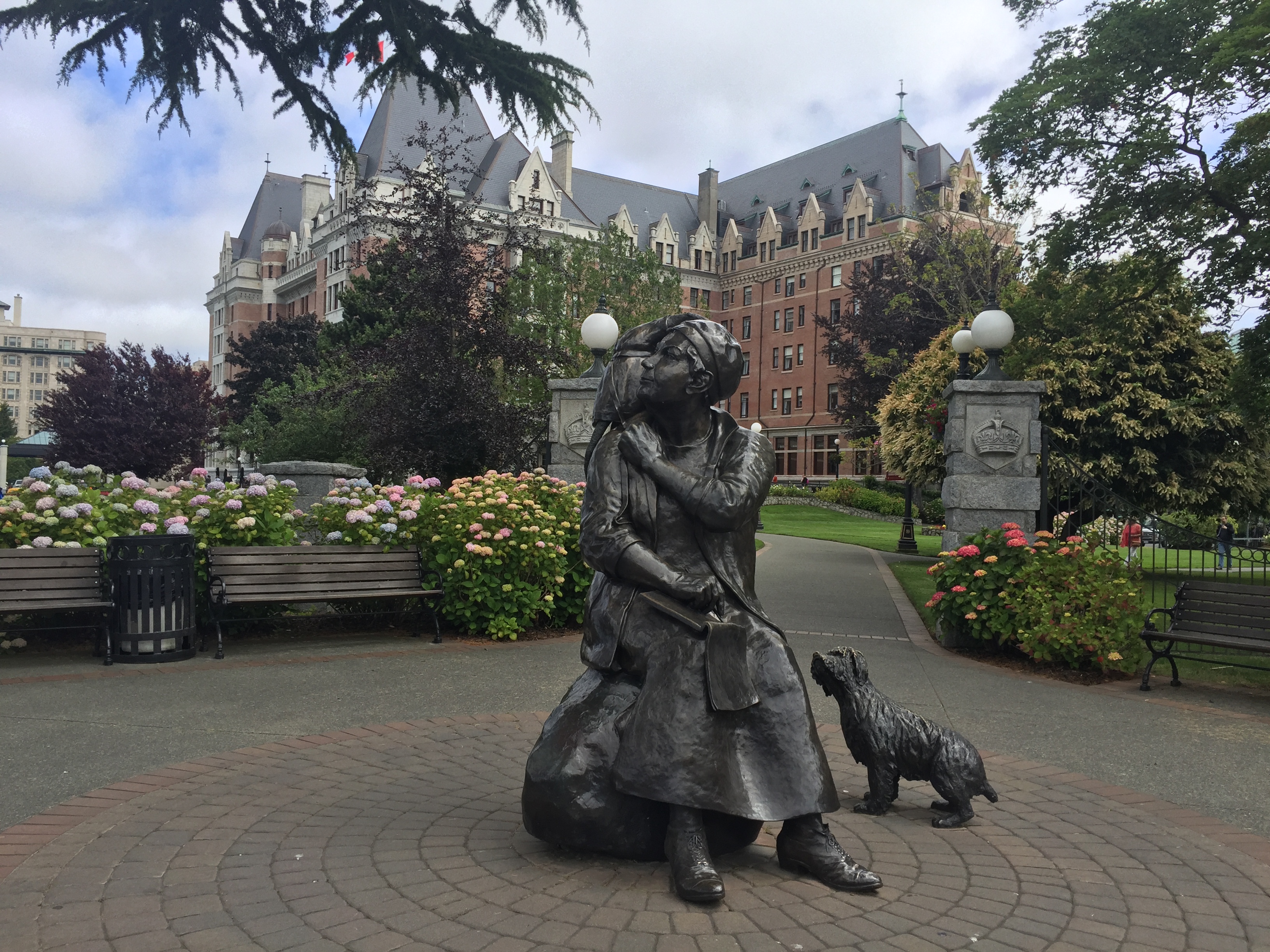 A landmark since its inception, the Empress has always been a magnet for royalty, celebrities and even ghosts. Beginning in 1919 with the British Monarchy's first visit, it was Edward, Prince of Wales, who grabbed attention by his early-into-the-morning waltzing with a bevy of local ladies in the hotel's Crystal Ballroom. Continuing the tradition, King George VI and Queen Elizabeth were guests in 1939 during their cross-Canada Royal Tour, HRH Queen Elizabeth II and her husband Prince Phillip visited in 2002, and less than a decade later Prince Charles and Camilla were royal guests.
Attracted by the same lures as royalty have been such Hollywood celebrities as Rita Hayworth, Bob Hope, Roger Moore, Barbra Streisand and Harrison Ford. And adding to the hotel's intrigue is its lore of ghosts—from a mustached man sporting a cane who's thought to be architect Rattenbury to a little girl's apparition that's been known to appear in a specific room.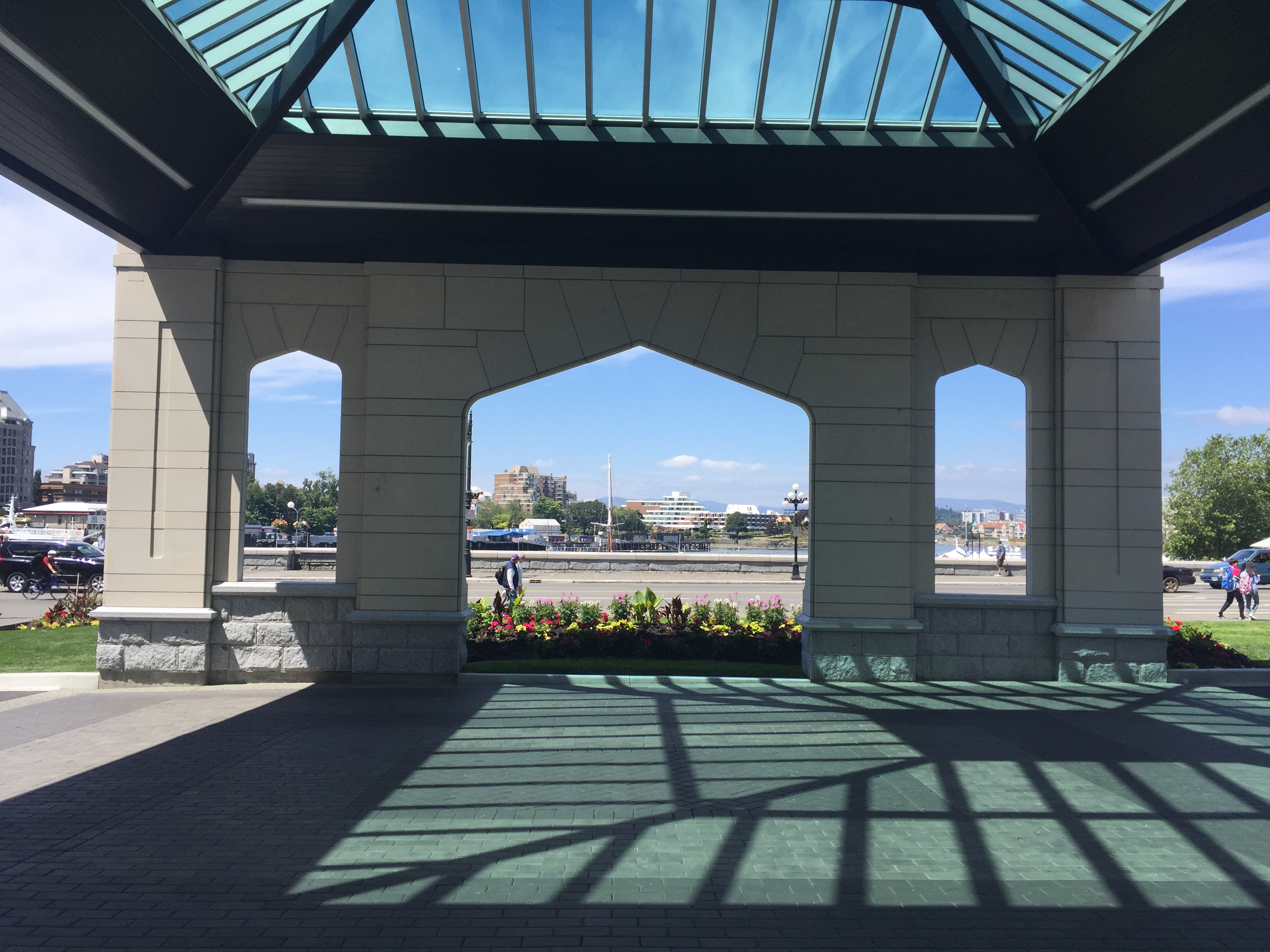 However, 109 years wears on a hotel property, even an exceptional one. Thus, renovations have been numerable. In 1965, a dated and diminished Empress was almost replaced with a more modern model, but the landmark was thankfully rescued by a $4 million restoration called Operation Teacup. At the time, a local newspaper issued this cautionary prognostication: "Without this splendid relic of the Edwardian era, literally tens of thousands of tourists will never return." More than 30 years later it was during the $45 million Royal Restoration that the Tiffany-style stained glass roof of the Palm Court was rediscovered behind a wood façade—a treasure that remains to this day.
Fast forward to June 2017 and the revelation of a two-year, $60 million transformation of the Fairmont Empress with new owner Nat Bosa at the helm. "This is more than a renovation. This is a renaissance," summates a local resident of the now modernized, yet historically preserved hotel.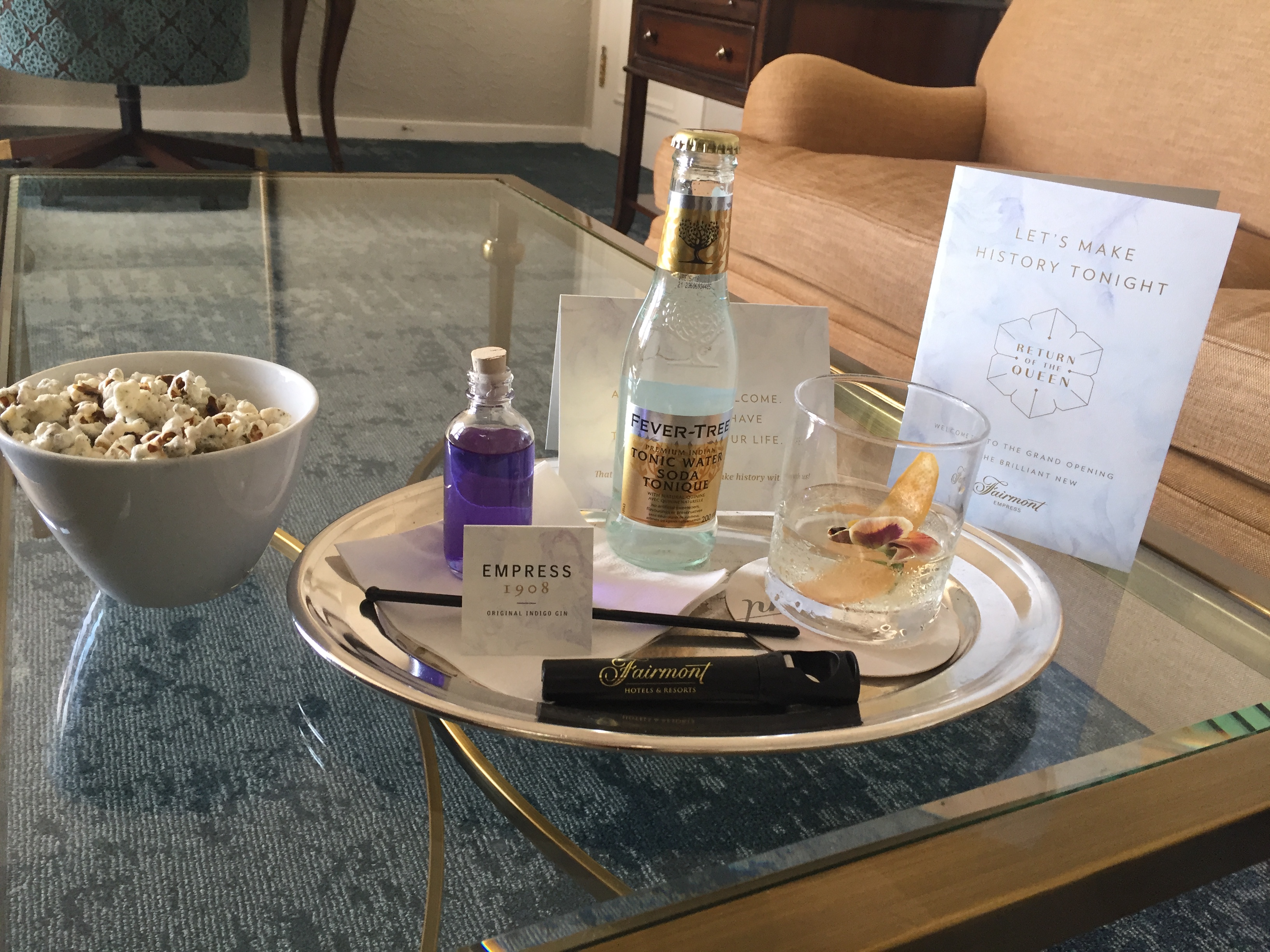 The June 28, 2017, reveal does not disappoint. Embodying exclusivity, it is best described by the personalized notes delivered to guest attendees. Invitation: "You have been summoned for an audience with Her Majesty" (a reference to the hotel's Return of the Queen theme and namesake Queen Victoria who was Empress of India). After-the-party synopsis: "It was a most civilized affair. Officially speaking, anyway." Thank you note: "You've witnessed history (we trust you'll be discreet about it . . .)."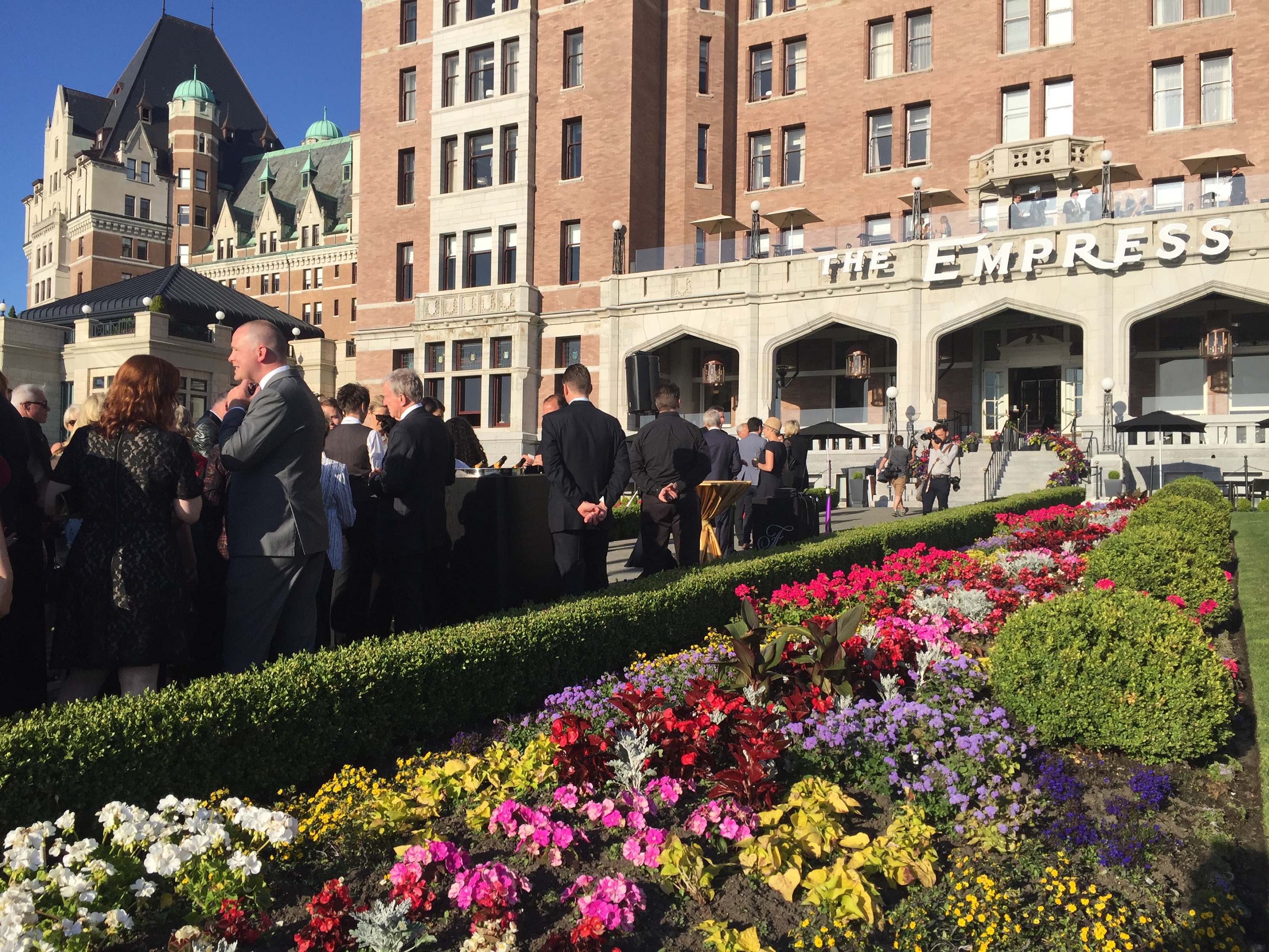 Described as "the summer event of the 2017 social calendar," highlights of the updated Fairmont Empress include a new porte-cochere, the renovation and redesign of 464 guest rooms (San Francisco designer Hirsch Bedner of Raffles, Ritz Carlton and St. Regis fame led the creative team), the retrofit of guest rooms with air conditioning and a lobby transformation. Its overhead centerpiece, titled "Twill Flower," is a 60-foot-high chandelier comprised of more than 250,000 crystals and custom-made by a Czech Republic designer. Though the hotel's signature color, purple, reflects both royalty and nobility, its general palette is one of soft colors replicating the sea and harbor, with harmonious hues ranging from delicate blues to gentle greens.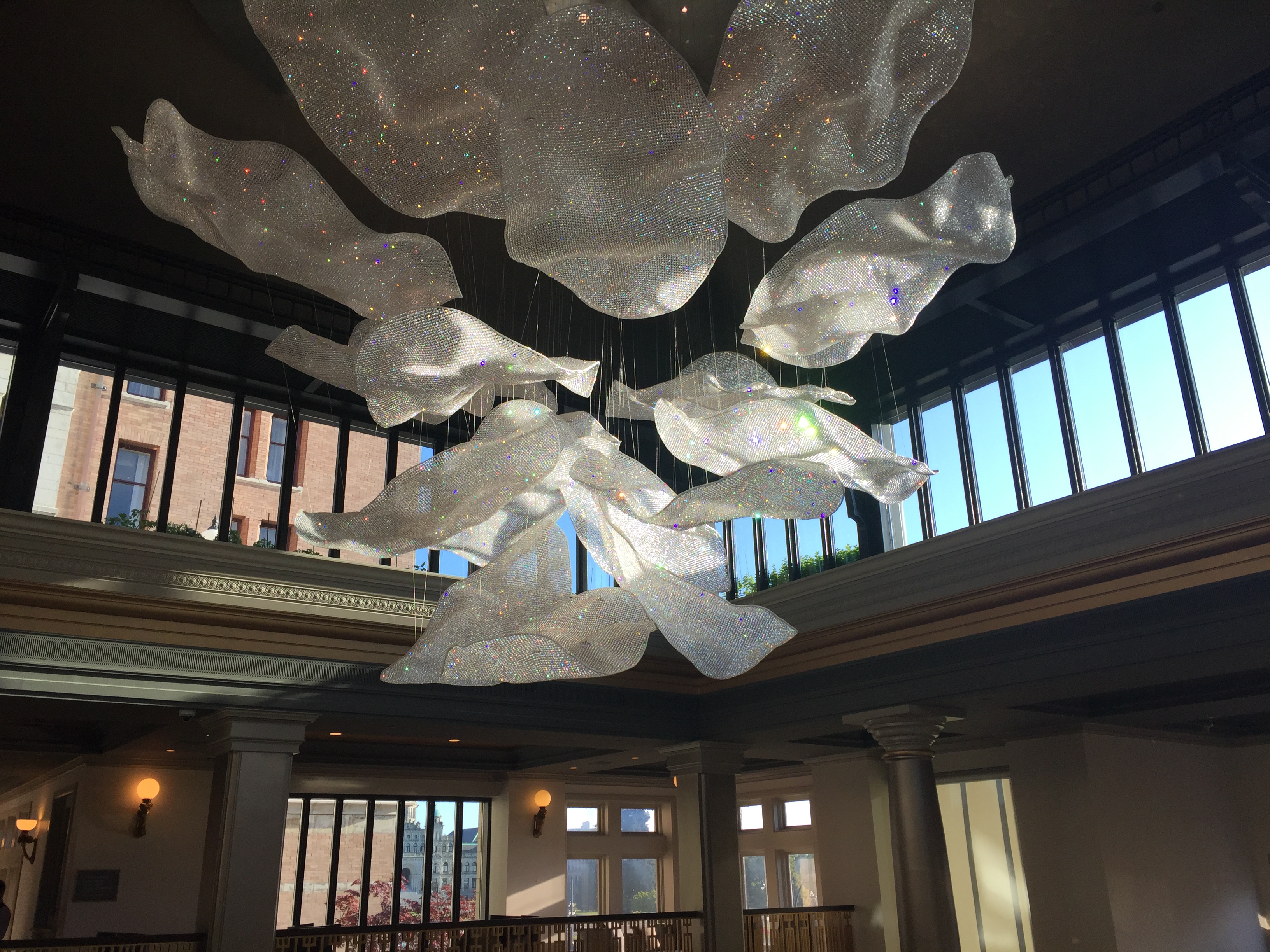 Fairmont Gold appointments include an expansion to 65 rooms, an overlooking-the-harbor Fairmont Gold lounge and patio, and a 1,600-square-foot Royal Suite. Recognized by Condé Nast as a Top Resort Spa in Canada and by Spas of America as one of the continent's Top 100 Spas, the newly refreshed, recently reopened Willow Stream Spa offers such indigenous treatments as honey ginger elixir—a full body exfoliation and massage that utilizes honey produced from the hotel's on-site bees. Continuing its attention to detail, the hotel's in-room toiletries are Le Labo's Rose 31, a line of signature skin and hair-care products created especially for Fairmont.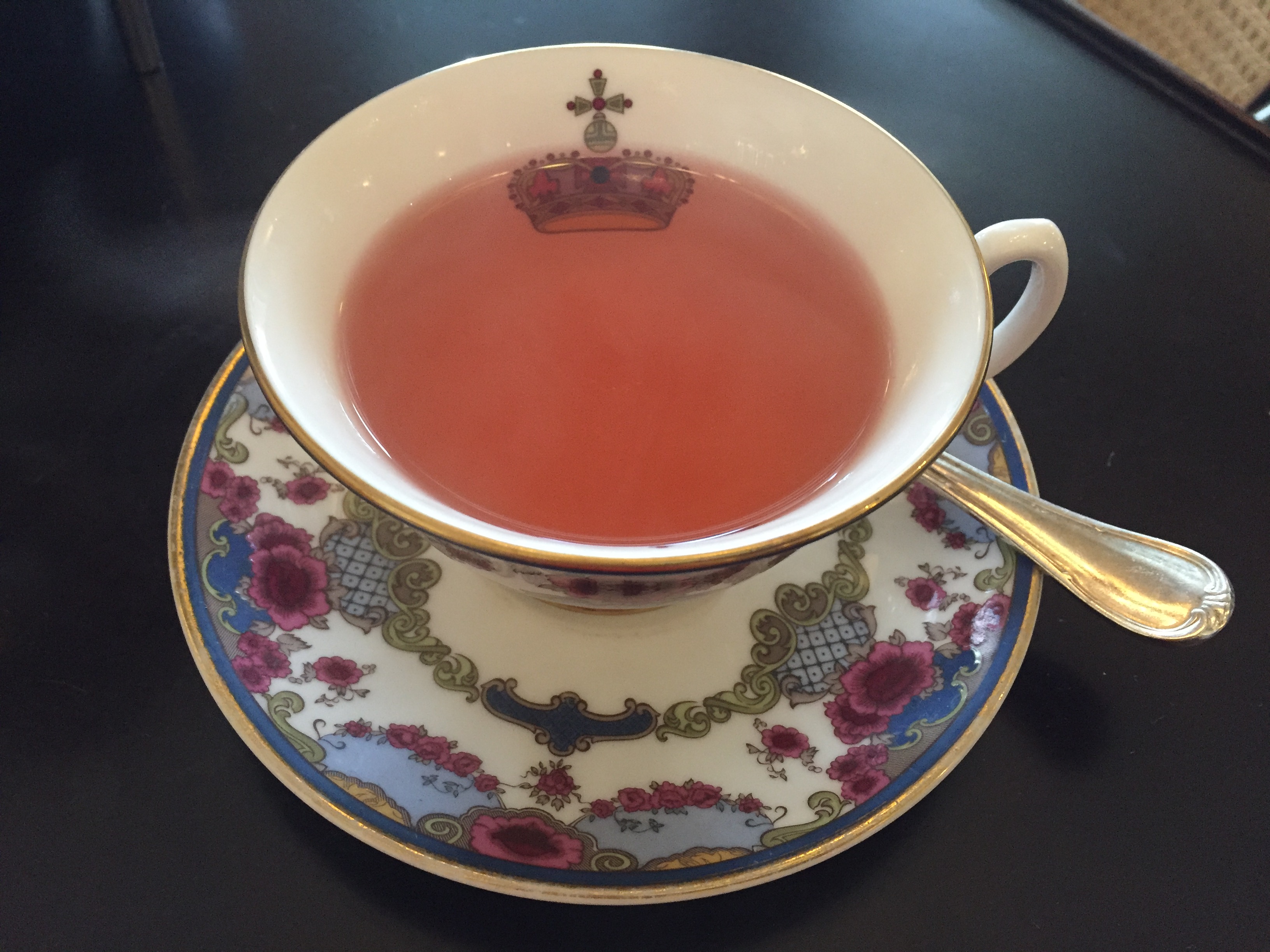 The ritual of afternoon tea at the Fairmont Empress in the Palm Court remains. A daily tradition that has been offered since its more-than-a-century-ago opening, it's said the hotel serves tea to more guests each summer than most hotels in London, England. A quintessential Victoria, B.C. experience, each table's three-tiered tray serves up such fare as warm raisin scones, homemade pastries, smoked salmon on blini, English cucumber on rye, lemon poppy shortbread and 21 loose-leaf teas, including the original blend Empress Tea (the most popular), the rare Tong Mu Phoenix Lapsang Souchong blend and rose-flavored tea, Princess Diana's favorite. Served on Empress Tea china—first used by the hotel for the 1939 royal visit of King George VI and Queen Elizabeth—the porcelain pieces, made by William Edwards solely for the Fairmont Empress, are available for purchase in the Fairmont Store.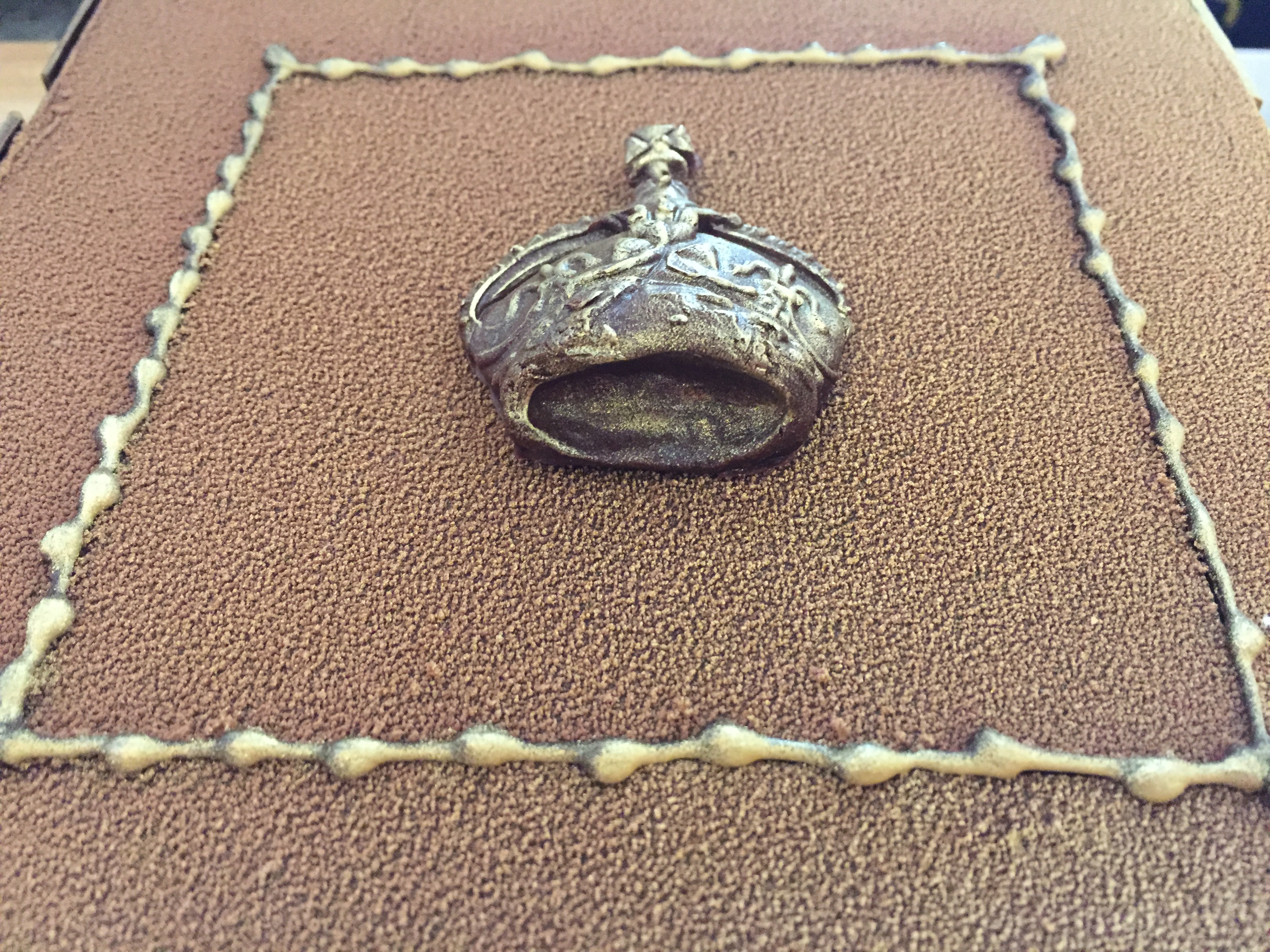 New to the scene is the Empress Torte. Described as "a royal cake fit for a Queen," this custom-designed dessert is the product of the recent visit to France by executive pastry chef A.J. Thalakkat. Served by the slice in the Lobby Lounge and Q Restaurant at the Empress, it is topped with a chocolate crown that duplicates one worn by Queen Elizabeth II. For Empress Torte enthusiasts, an entire cake is available as an edible souvenir, which is presented in a traditional cake box and designed to travel without refrigeration for up to four days.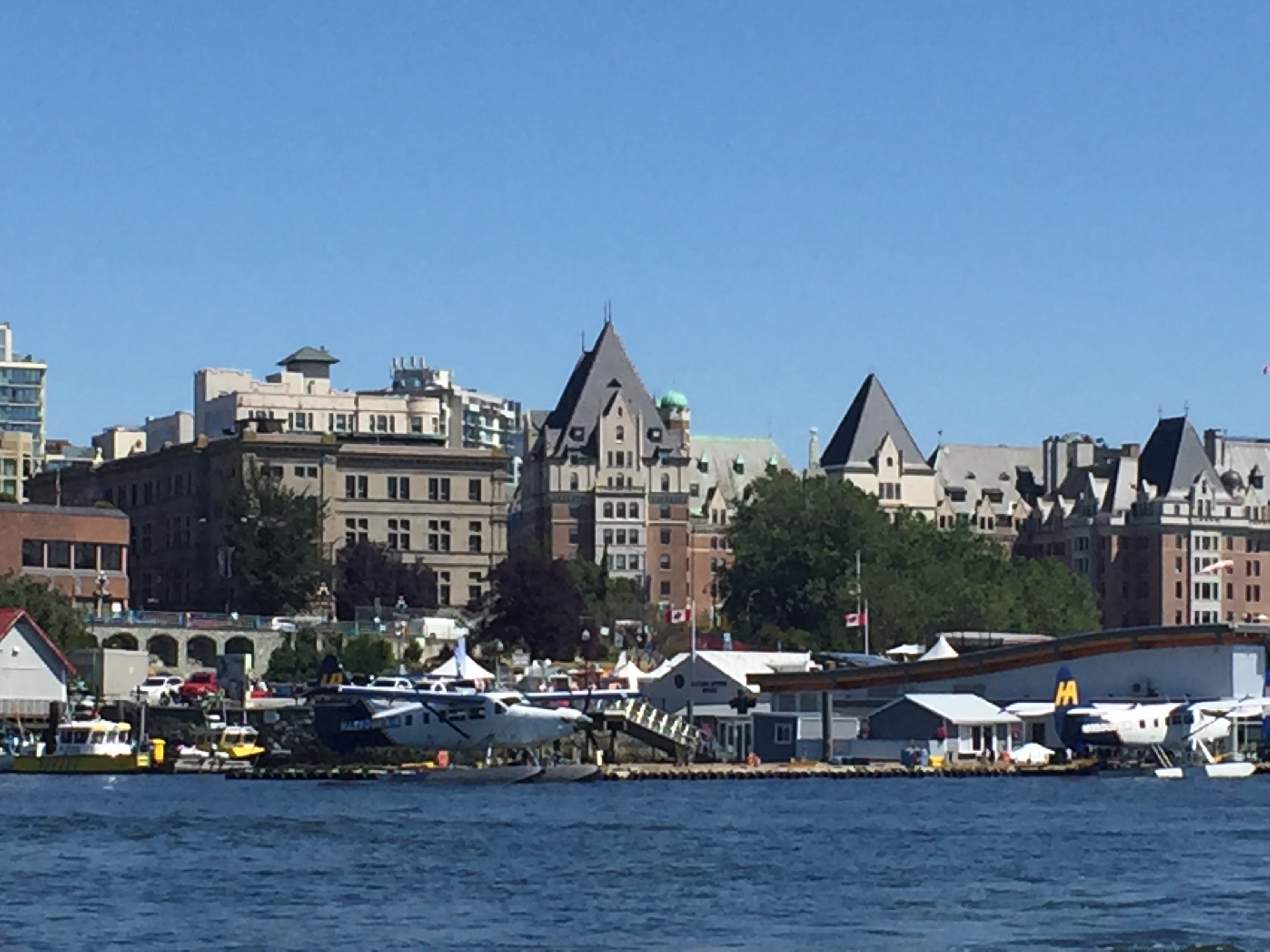 So stunning, so exceptional, so welcoming is the Fairmont Empress that patrons and locals alike are particularly protective of the one-of-a-kind legend. An alleged anecdote illustrates this unparalleled commitment: When workers once raised the hotel's name at its entrance, a devotee famously stated, "Anyone who doesn't know this is The Empress shouldn't be staying here."