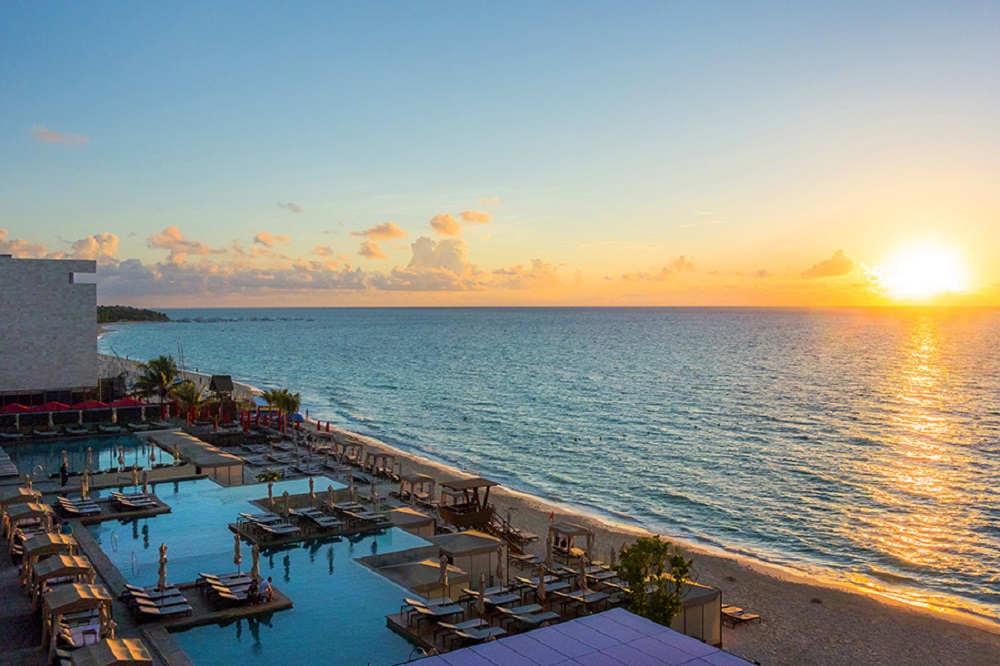 Photo Credit: Steve Mirsky
Heading to a tropical destination means you've booked some fun in the sun to erase your daily routine and responsibilities for awhile. Staking out a beach or poolside lounger to catch up on some reading with a drink in your hand, and toes in the sand, are at the top of your agenda. But at some point you'll be itching to explore the culture and sights outside of your hotel.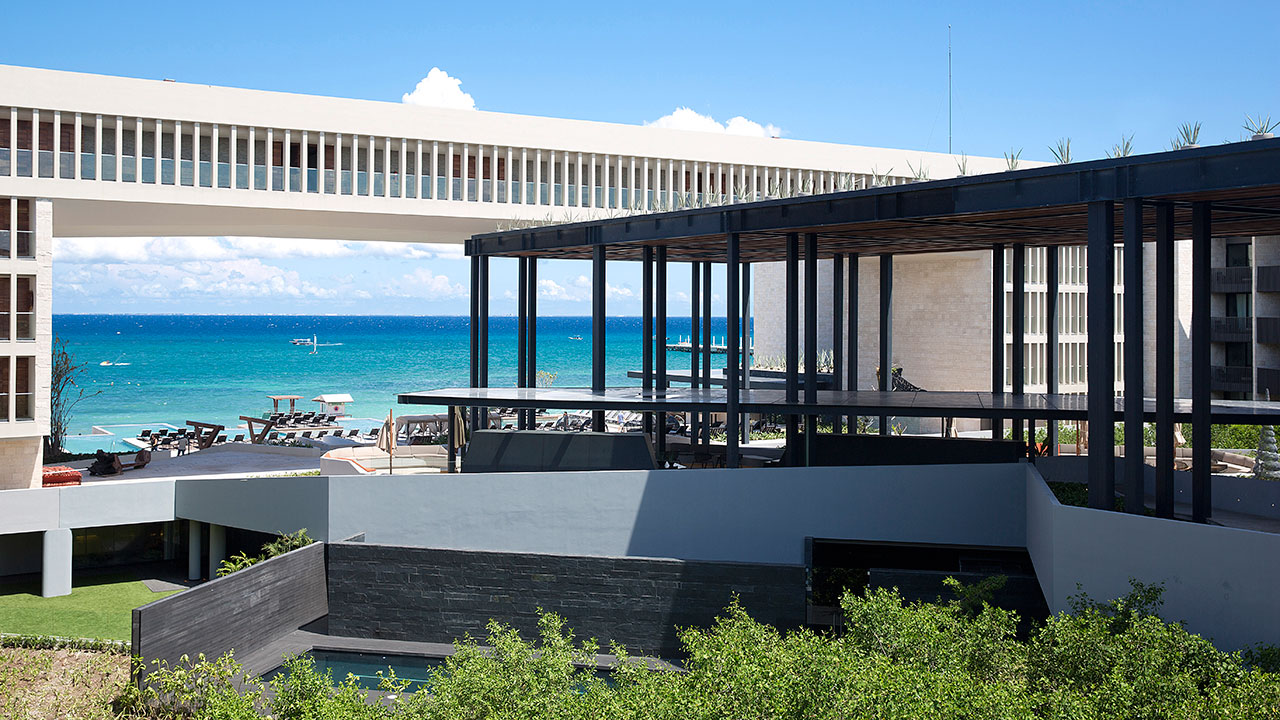 Photo Credit: Grand Hyatt Playa del Carmen
Conveniently situated overlooking the stunning turquoise waters of Mamitas Beach on the Mexican Caribbean, and within walking distance to the non-stop shopping and dining options on La Quinta Avenidain, the heart of Playa del Carmen, is the recently-opened, Sordo Madaleno-designed, urban beach hotel Grand Hyatt Playa del Carmen.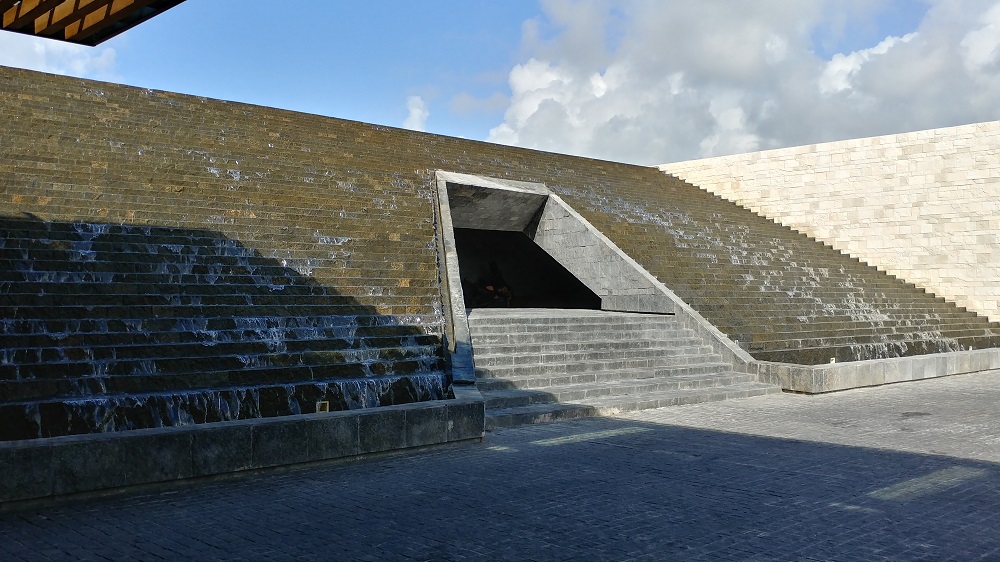 Photo Credit: Steve Mirsky
A unique fusion of contemporary and Mayan-inspired architecture, the hotel's elevated cobbled entrance and main plaza greets you upon arrival with a Mesoamerican pyramid replica, where water cascades from the top creating a massive fountain. Gently sloping from the reception area all the way to the beachfront (flanked by no less than three infinity pools), is El Paseo, an open-air, covered pedestrian walkway, leading guests past check-in desks, kiosks selling fresh baked goods, coffee and ice cream, and a bar serving craft-made cocktails, completely eliminating the need for a formalized lobby.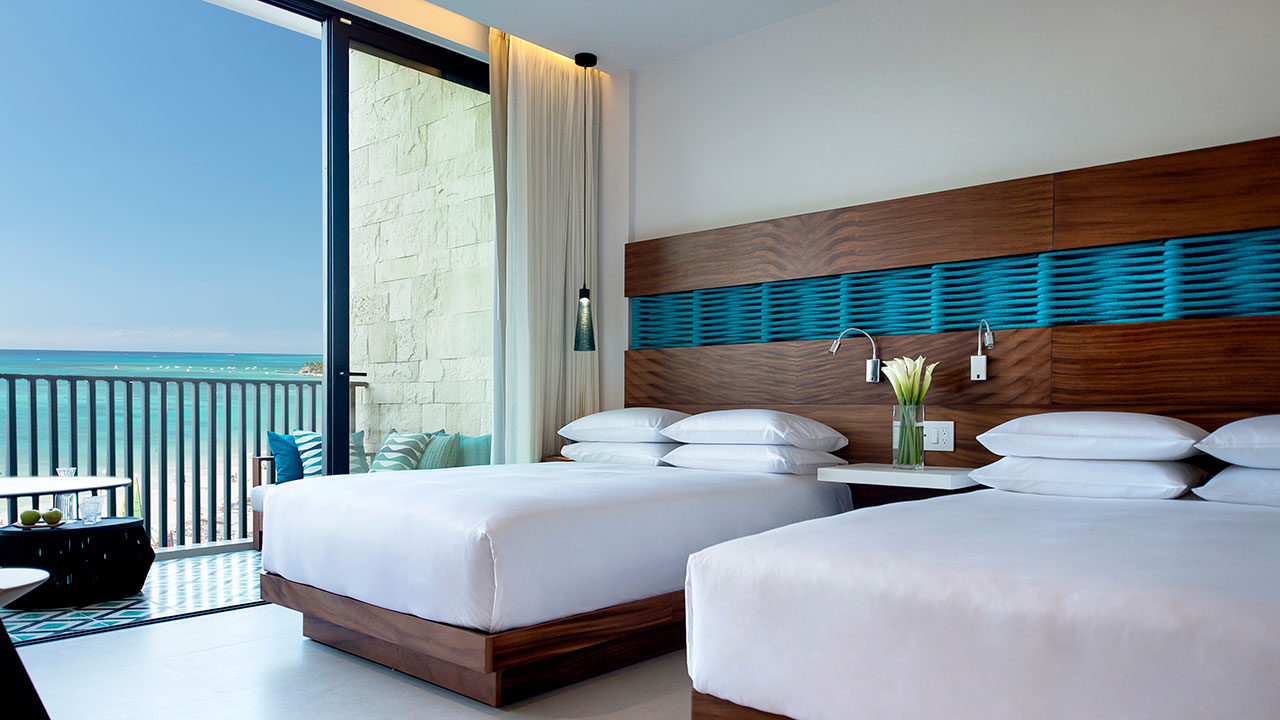 Photo Credit: Grand Hyatt Playa del Carmen
The expansive feeling of the property is preserved with over 15,000 square feet of event space including a grand ballroom with 20-foot ceilings tucked beneath the property. Open-air corridors leading to guest rooms incorporate native plants, wall art and sculptured lighting. The hotel's 314 rooms include 36 suites, 20 of which are oceanfront "air suites," and two presidential suites contained within four stories, surrounding a preserved mangrove garden.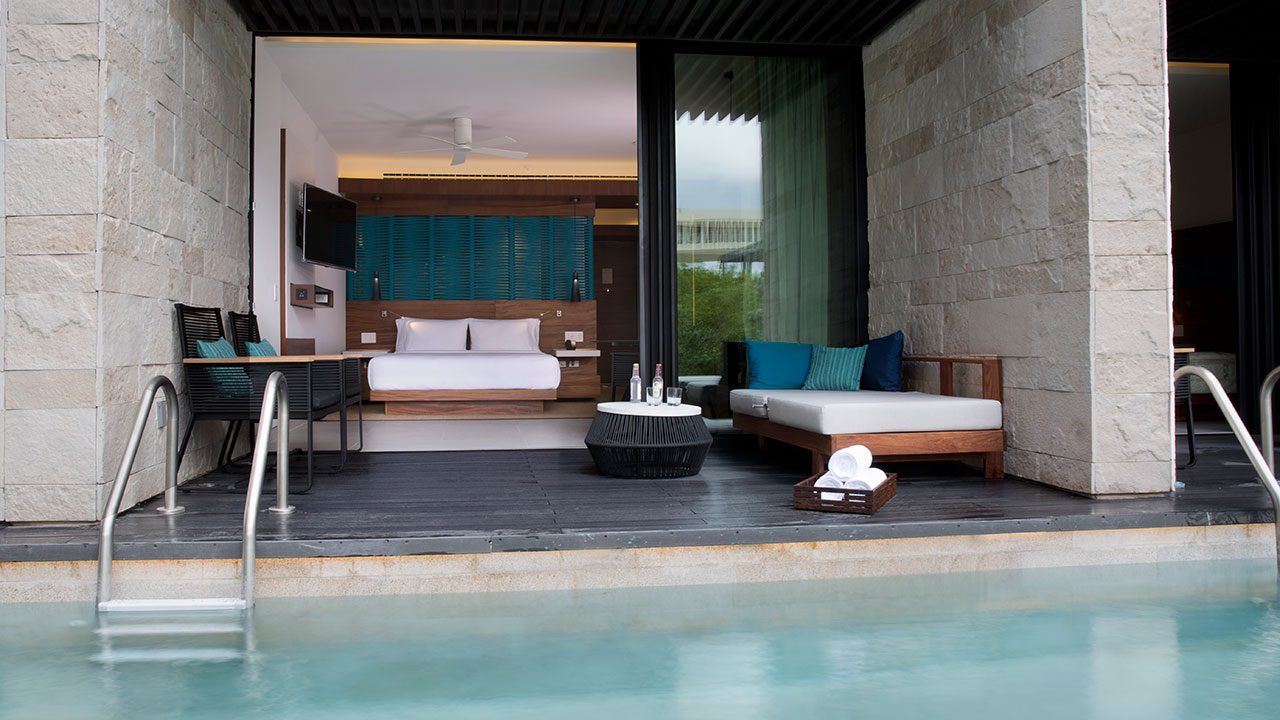 Photo Credit: Grand Hyatt Playa del Carmen
A selection of swim-up suites provide direct access to an infinity pool right outside your bedroom. All rooms feature Hyatt's renowned Grand Beds, spacious double-sink bathrooms with three-headed showers, while floor-to-ceiling windows and terraces provide either unobstructed ocean views or close up views of the preserved mangroves with Caribbean Sea backdrops.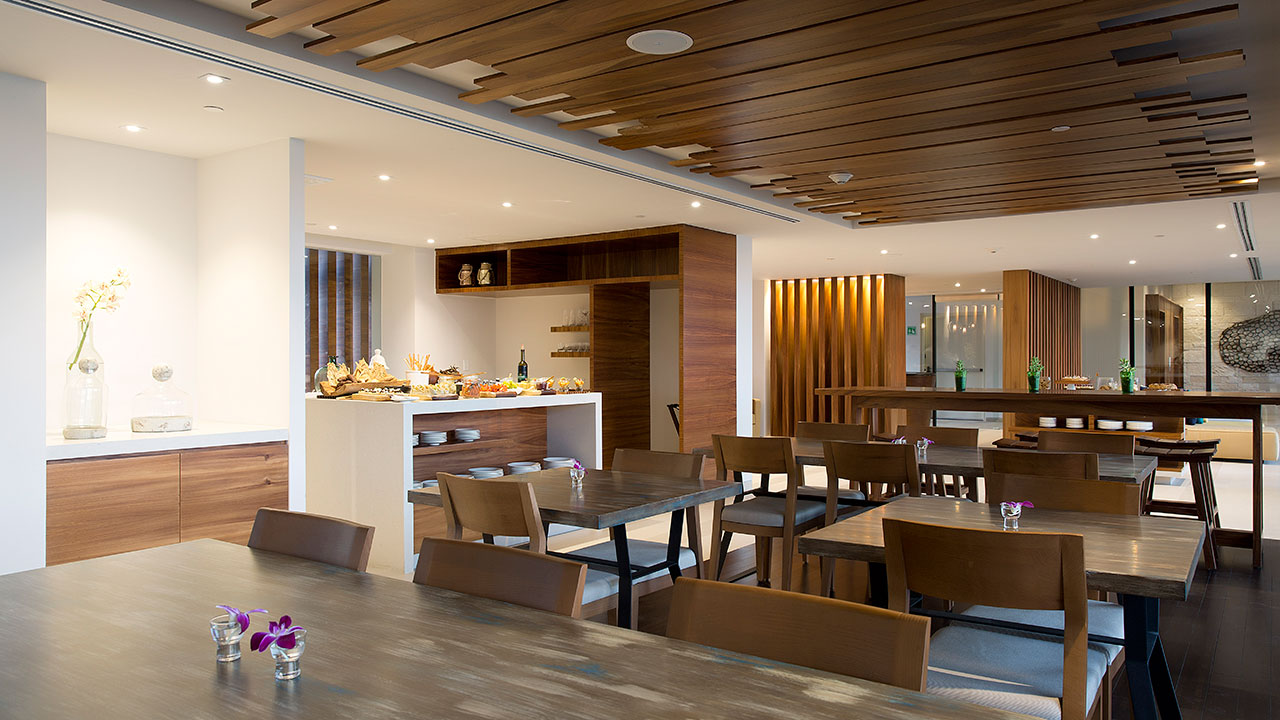 Photo Credit: Grand Hyatt Playa del Carmen
Booking a Grand Club room will enhance your stay with a private concierge and lounge with open kitchen, dining area and terrace. Continental breakfast and afternoon hors d'oeuvres are served daily, accompanied by evening cocktails and wines from their extensive cellar.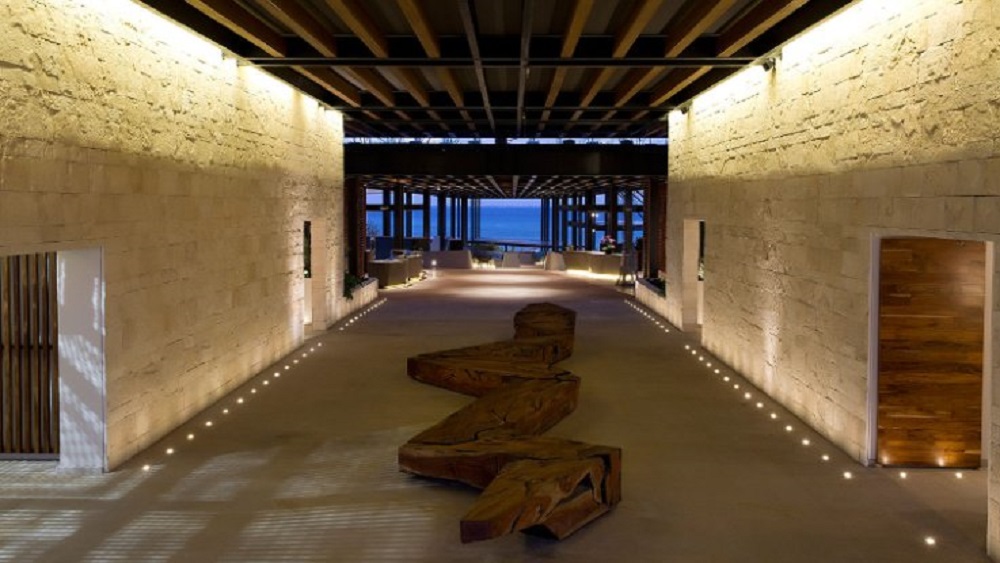 Photo Credit: Grand Hyatt Playa del Carmen
Art is an integral part of the experience here. The first piece you are likely to see is Víbora Emplumada (Feathered Snake), a traditional Mexican sculpture representing Mayan Goddess Quetzalcoatl carved from wood that doubles as a convenient seating area in the entrance. Further exploration throughout the property reveals 44 works of art exclusively designed by renowned artist Cesar López-Negrete as well as six rich acrylic, modern impressionist paintings by Belgian artist and Playa del Carmen ex-pat Peter Terrin. Ongoing temporary exhibits feature artists like Gastón Charó from Argentina, showcasing a vibrant melange of Cubist Expressionism and Surrealism paintings.

Photo Credit: Steve Mirsky
Overlooking the pool area and beach, metallic Whale Shark sculptures mounted on the exterior wall underneath the sky suites bridge, depict these iconic underwater mammals, often spotted just offshore.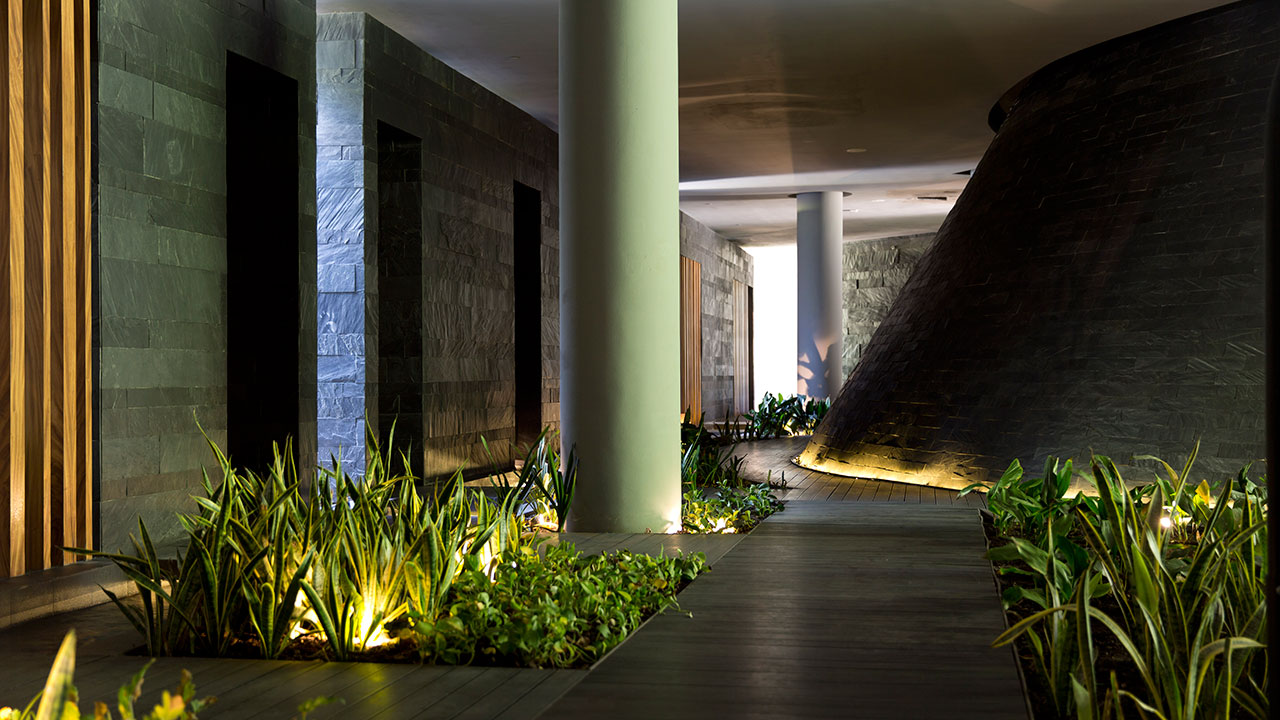 Photo Credit: Grand Hyatt Playa del Carmen
Besides visiting the real deal at nearby Rio Secreto, escaping to the tranquility and wonderment of cenotes is right at your finger tips at the on-site Cenote Spa, winner of Interior Design Magazine's Best of Year 2015 award. A stone-clad cone with a hole in the top right at El Paseo's midpoint marks the location of Cenote Spa. Beneath your feet, the cone funnels a shaft of light below, resembling how cenote pools typically appear in nature. Inspired by the iconic underground freshwater sinkholes found across the Yucatan Peninsula that Mayans believed cleansed and purified the soul, Cenote Spa features an underground river, intricate natural stonework and vaulted ceilings.

Photo Credit: Grand Hyatt Playa del Carmen
Eight treatment rooms, hydrotherapy stations, eucalyptus steam rooms, fiber optic chromotherapy showers, and an Olympic-style lap pool surrounded by the lush greenery of preserved mangroves nicely complements signature treatments like the Agave Utstal Repair treatment, and the Gift of the Gods Obsidian Hot Stone massage.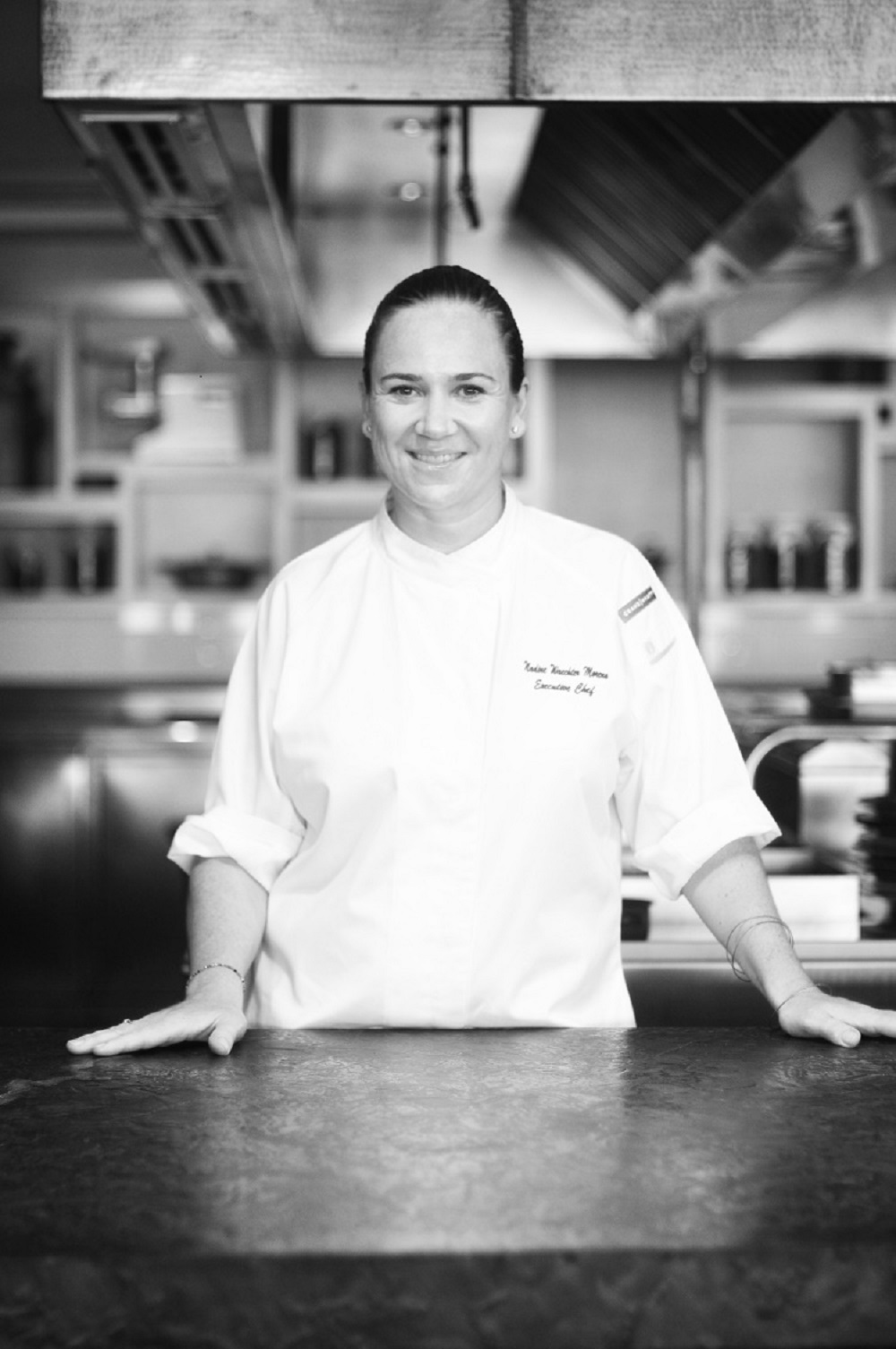 Photo Credit: Grand Hyatt Playa del Carmen
Helming the resort's two on-site dining venues, with on-the-ground guidance from native Food & Beverage Director Raphael Alonso, Executive Chef Nadine Waechter Moreno's mantra is fresh, simple and casual. "We're building on Hyatt's overall campaign to source local ingredients whenever possible," says Moreno. Although the region has abundant year-round produce and fresh-caught fish, consistently connecting with local fishing boats and farmers that meet the brand's exacting standards in freshness and quality requires ongoing commitment.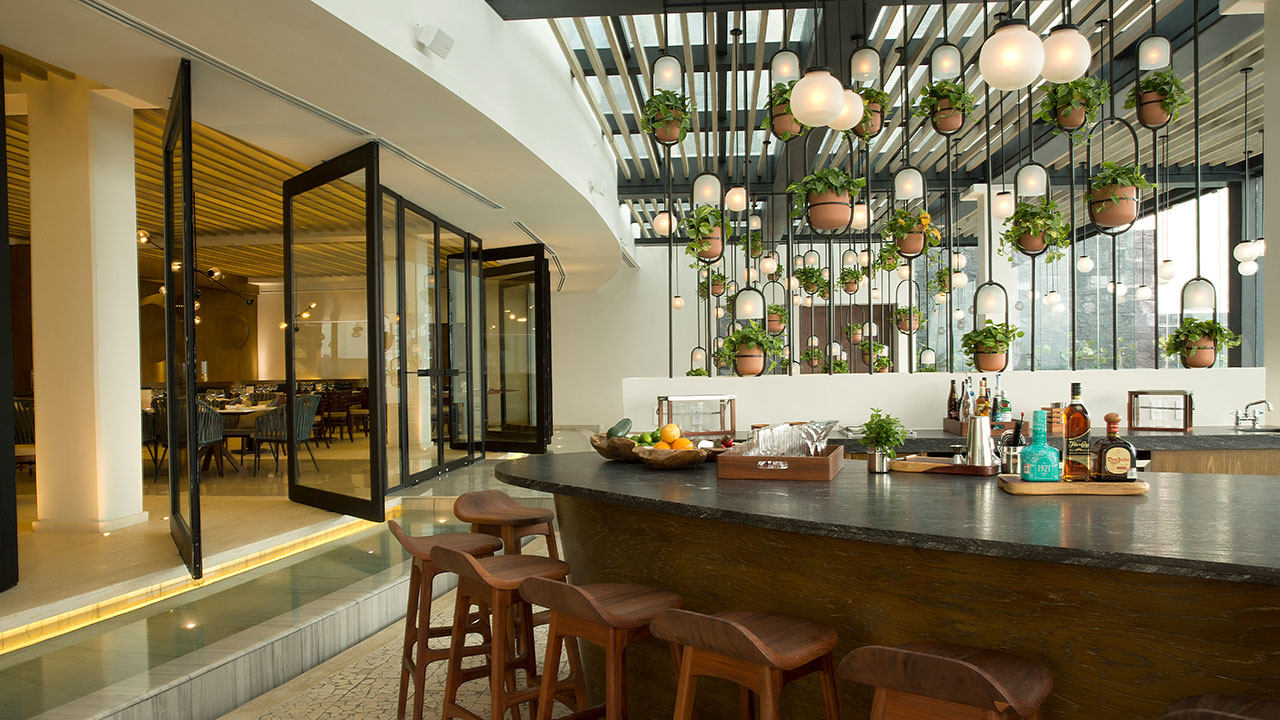 Photo Credit: Grand Hyatt Playa del Carmen
Restaurants La Cocina and The Grill at 1 26 feature fresh-made, in-house creations like their signature red wine bread, caramelized brown butter, and innovative cocktails like sake martinis garnished with seaweed.
La Cocina showcases a modern Mexican menu providing an edible tour of Mexico with refined takes on homestyle dishes from Sinaloa, Oaxaca, Puebla, the Yucatan Peninsula and Central Mexico. A fresh array of house-made tortillas are made from scratch each morning and complemented by an impressive array of local cheeses and fresh baked breakfast breads. The Grill at 1 26 specializes in prime steaks like their signature Tomahawk and seafood, paired with a wine list focusing on Mexican wines from the Guadalupe Valley and Baja Peninsula.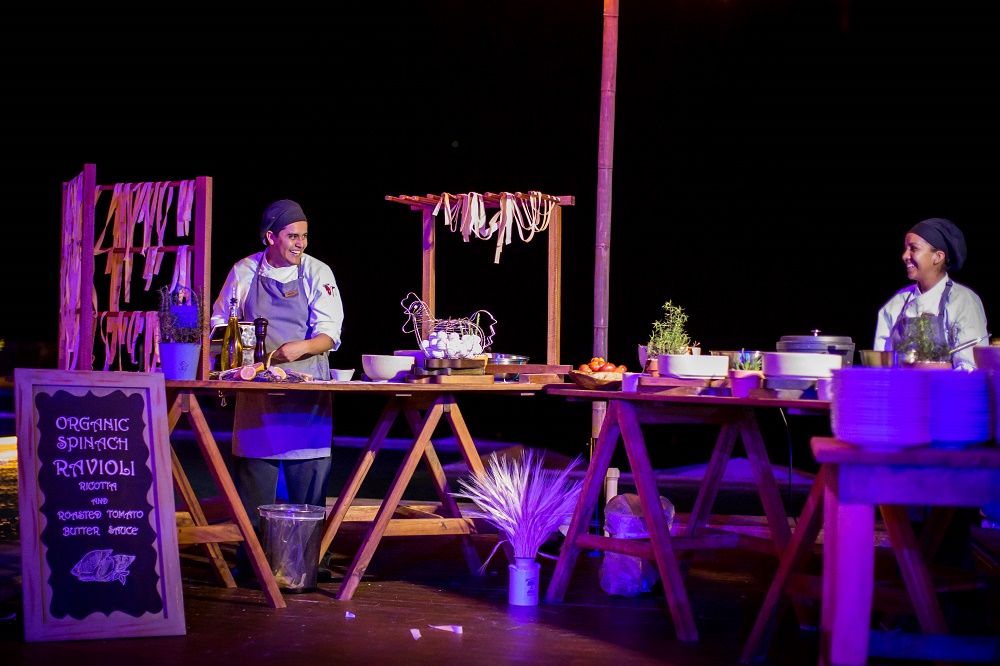 Photo Credit: Grand Hyatt Playa del Carmen
"Since we aren't an all-inclusive, each dish has to have a unique wow factor. We have ongoing themed dinners like Sushi Night every Friday, Cena de Luna Llena (moonlight dinner) at the Grill and BBQs on the beach," says Moreno. And as the craft beer movement mushrooms across Mexico, their first Oktoberfest will soon be on tap.

Photo Credit: Steve Mirsky
Just several blocks away on La Quinta Avenida, authentic eateries like Almirante Pech serve up Barbacoa Panucho, a traditional street food made with fried corn masa, BBQ beef, beans, pickled cucumbers and red onion, as well as other main dishes like pan-roasted Octopus Kastakan and Pork Montadito. Dining alfresco here puts you front and center for watching street performers, artisans selling their crafts, and countless families, both local and tourist, strolling by enjoying a night on the town.