Photos Credit:The Country Club Lima
Lima's Stunning Country Club Hotel Still Reigns With Recent Renovation
Every major city has an iconic hotel, a historic meeting place for every dignitary and important person of decades past and present. I've written about two just this year: the Strand Hotel Yangon, built in 1901 in Yangon, Myanmar, and the Condado Vanderbilt Hotel, built in 1919 in San Juan, Puerto Rico. But Peru's capital, Lima, has a stunning one as well: the Country Club Lima Hotel. The 90-year-old property, recently unveiled after an $8 million renovation, proved to be a glamorous respite after my days spent in the Amazon on the North Eastern border of Peru. It was a superb choice to crown the end of a magical trip through Peru.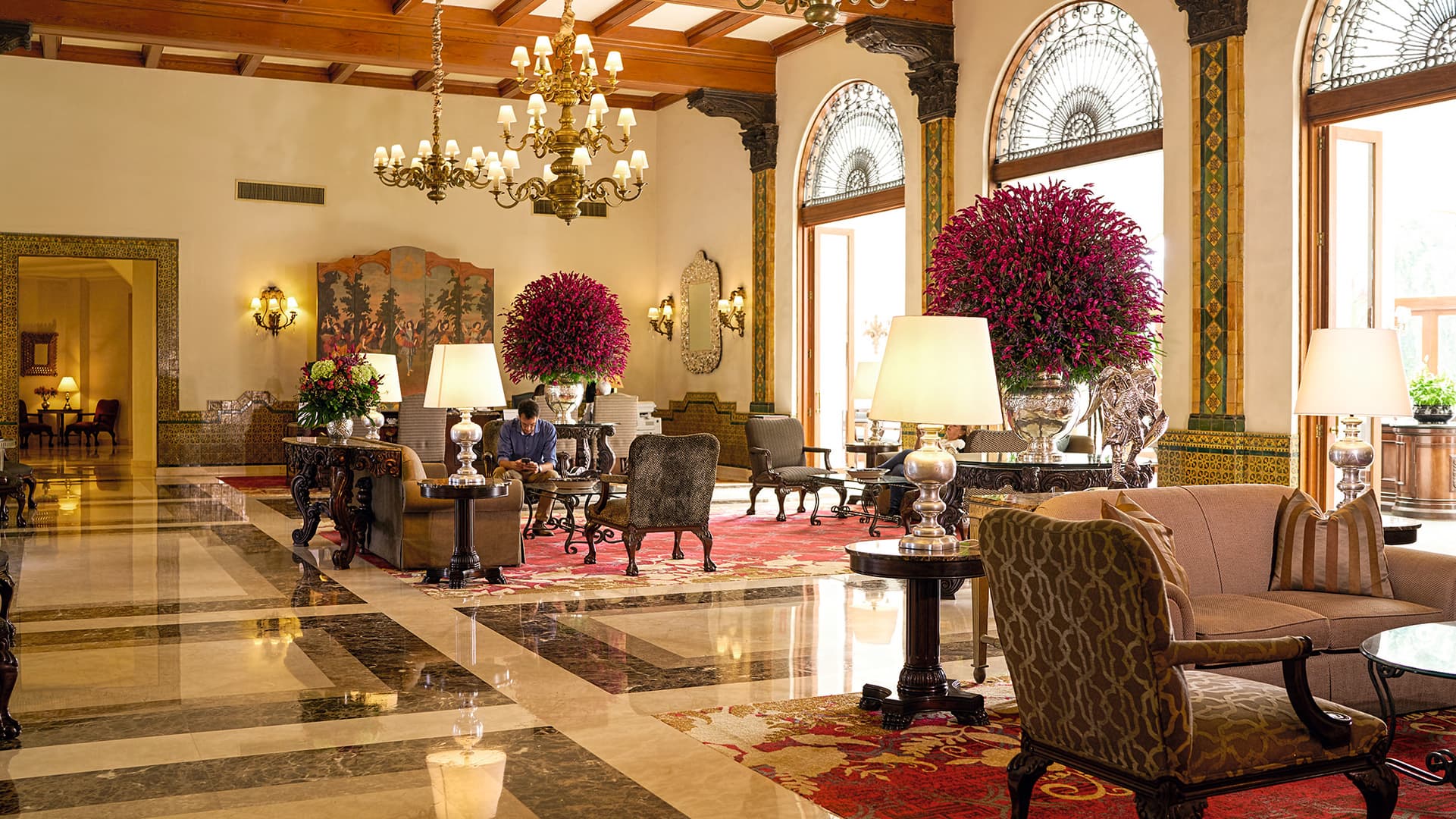 It was evening when I first arrived to the Country Club Lima Hotel. Dazzling with warm white lighting and bustling with al fresco diners and chic couples, the Country Club Lima Hotel was certainly a special place amid Lima's diplomatic neighborhood, lined with embassies and glimmering high-rise condos. A red carpet led me up the stairs to the lobby and gracious hotel staff swung open the wooden doors to the reception area. For art lovers, the array of artistic works within the hotel, immediately visible from the lobby, is on par with any prestigious museum. Many of the hotel's colonial collection of paintings, mirrors, benches and tables showcase the grandeur of Peruvian Vierrynal Art from the 16th to 19th centuries. There are countless portraits of dignitaries and public figures, and paintings collected from all over Peru (Cusco, Arequipa, Ayacucho, Cajamarca and Trujillo.) It's worth a morning or afternoon to stroll the entire property to fully uncover the art pieces the Country Club Lima Hotel contains. Make sure to look up and down: the property has beautifully restored parquet flooring and massive wood-beam ceilings.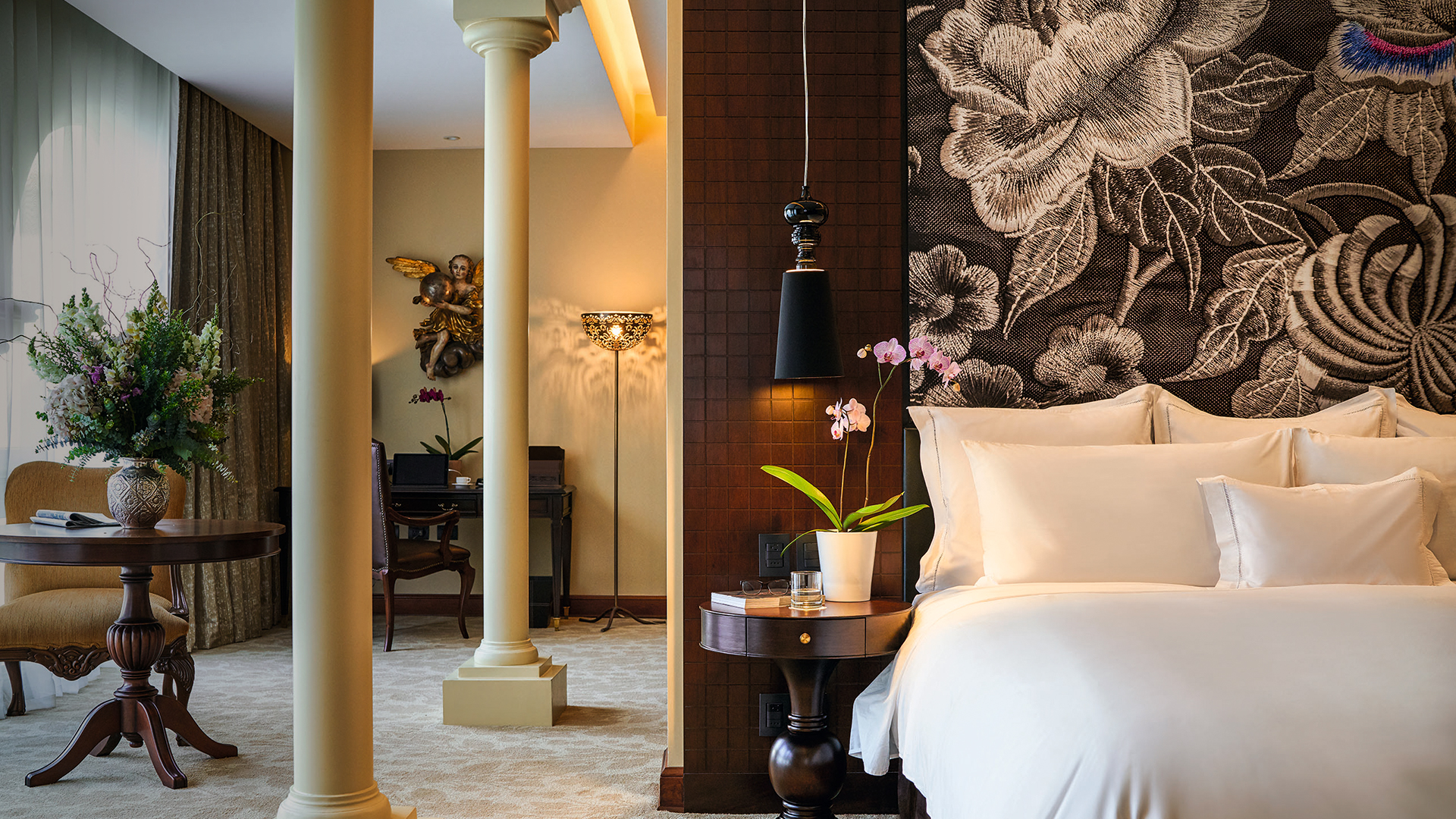 Inside the 83 guest rooms and suites, the art continues with large murals created by noted Peruvian photographer Gihan Tubbeh. Each monochromatic mural depicts Peruvian looms and Andean polleras, traditional skirts worn for festivals. My suite, one of the four Governor Deluxe suites, was spacious, and complete with one of the leather-upholstered murals behind the handsome bed. The modern touches married with the property's historical prestige was blended artfully by Francisco Lopez Bustos, the Argentinian interior designer tapped for the multimillion-dollar renovation. Bustos' work is known throughout Argentina and increasingly throughout the world with projects spanning from Qatar to Paris.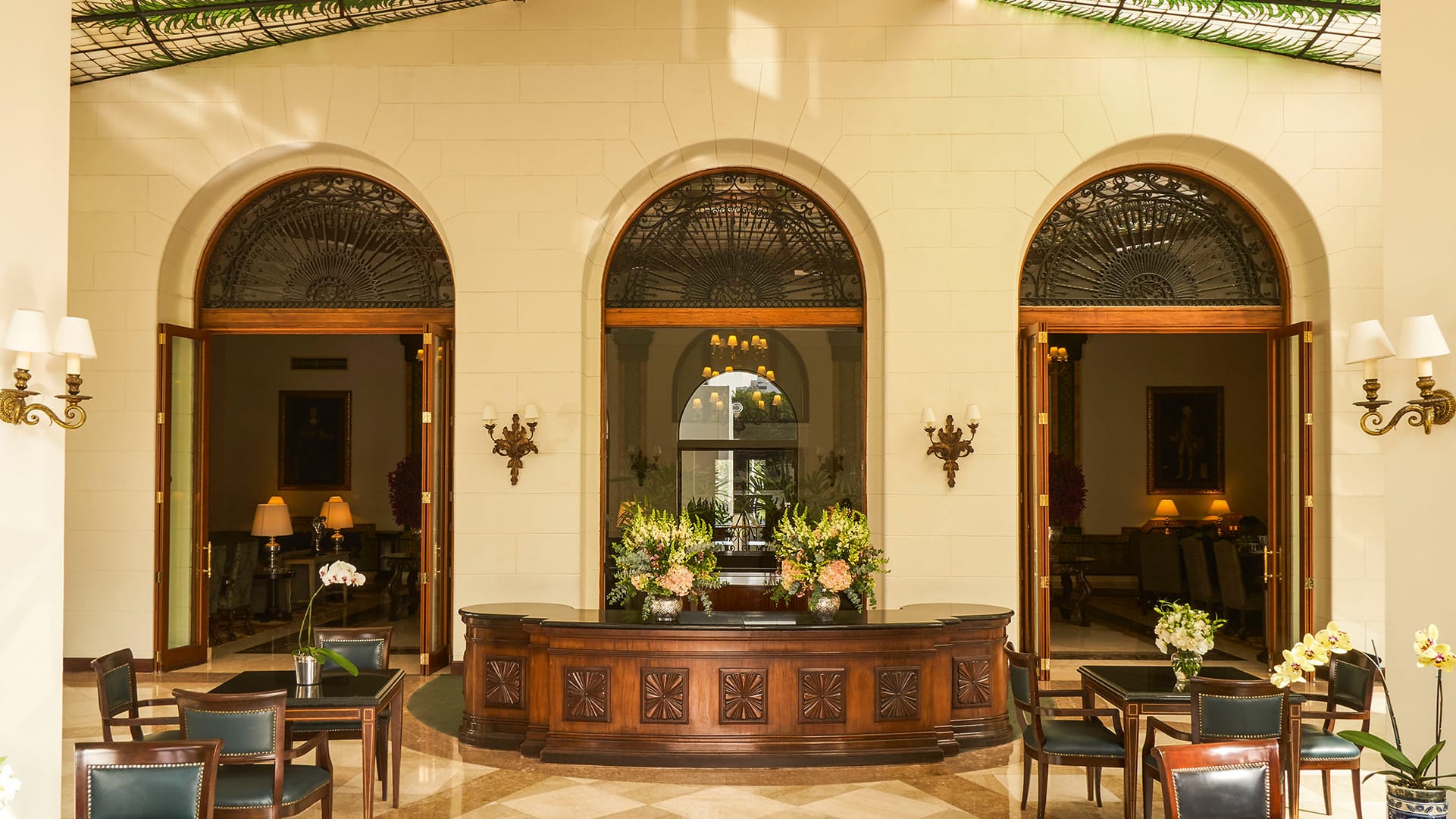 Dining is its own experience at Country Club Lima Hotel and not to be missed. A scrumptious high tea service is hosted in the glass atrium, Los Vitrales Lobby Bar, Tuesdays through Fridays. A live pianist takes over in the evenings when it becomes a who's who spot for ambassadors and Lima's well-heeled set. The property's signature restaurant, Perroquet, courts hotel guests and locals alike. Fodors claims "There's not a more elegant dining room in the city," yet the red velvet chairs and brass chandeliers don't come off as pretentious. And Executive Chef for the hotel and Perroquet, Jacinto Sanchez, is anything but. His 30 years of culinary experience and fond nickname, "Bird," so dubbed for his thin build, keeps the menu refined but approachable. The sea bass ceviche and traditional baby goat stew is superb.
A perfect place for historic refinement and modern hospitality, Peru'sCountry Club Lima Hotel is a national asset.