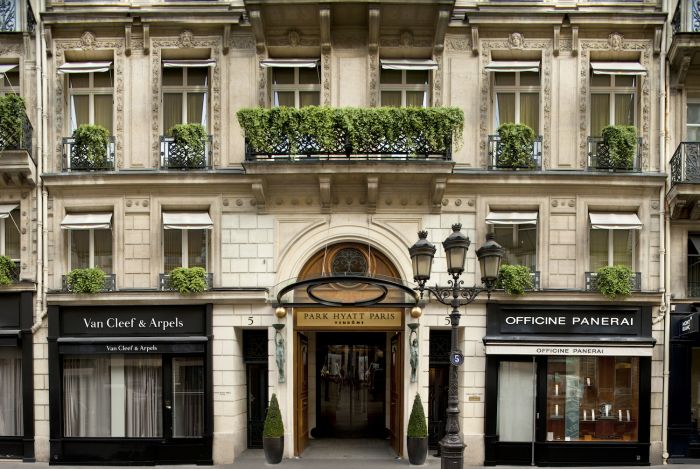 Photos Credit: Hyatt Hotels
When the posh Park Hyatt Paris-Vendôme opened in 2002, it set a new standard for contemporary luxury on the Parisian hotel scene. 15 years later there have been many imitations, but none that offer the same panache. The mix of historic facades and modern interiors gives the luxe property a feel of layered luxury with depth and meaning. For decades before becoming a hotel it was the home of a legendary French haute couture house, and the address will always be inherently fashionable. With 156 rooms and suites, the five-star property has an intimate feel, and its public spaces are effortlessly sleek and elegant without being cold. Located near the legendary Place Vendôme, the hotel recently celebrated their 15th anniversary with an picture-perfect makeover.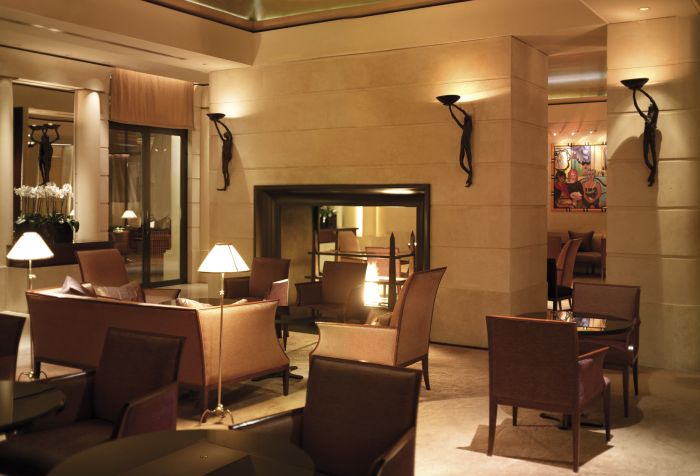 Acclaimed American architect Ed Tuttle, the original designer, was also responsible for the revamp, with the central concept being that of an Asian-inspired "contemporary palace." Tuttle employed custom fabrics from Jim Thompson, Tai Ping carpets, L'Atelier Traditionnel du Vimeu's bathroom fixtures and lighting by Oscar Nystrom to set off rare and precious materials like serpentine rock, Parisian limestone, bronze, silk and mahogany that add a rich luster. Bathrooms are meant to evoke the elements of a spa, with limestone walls, deep soaking tubs, rain showers, heated floors and bath amenities custom designed by Parisian perfumer Christophe Laudamiel. Along with an impressive amount of unique artwork, and custom fixtures and hardware designed by sculptor Roseline Granet, the feel is akin to a private museum.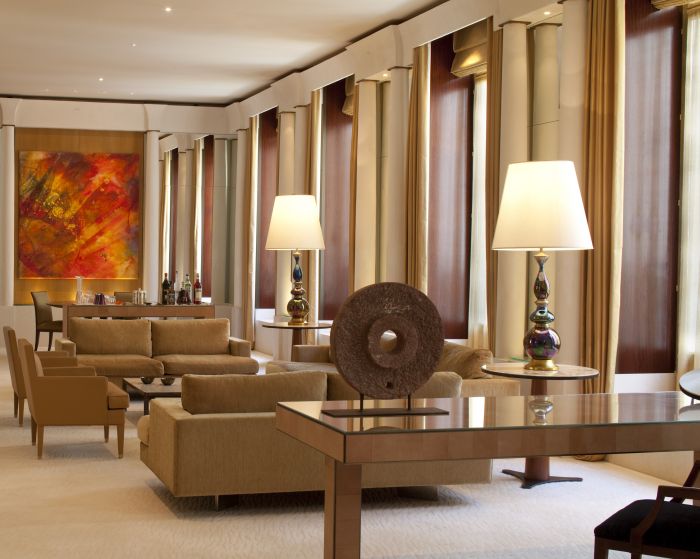 At the heart of the hotel is Les Orchidées, a stunning restaurant-lounge with colonnades, gilded ceilings, silk-upholstered furniture, custom artwork by Christiane Durand, two courtyards and a large fireplace. Adjacent to it is Le Bar, one of the most elegant watering holes in Paris, with black glass tables trimmed in bronze, mahogany wall panels and richly upholstered banquettes. Impeccable cocktails and small plates are on offer, served by knowledgeable, friendly and supremely capable staff. With a high-end speakeasy vibe, the gourmet snacks are courtesy of a tapas menu designed by Chef Jean-François Rouquette, who helms the hotel's Michelin-starred restaurant Pur, and the venue also offers a fully-stocked cigar cellar with more than 40 types of Cuban cigar.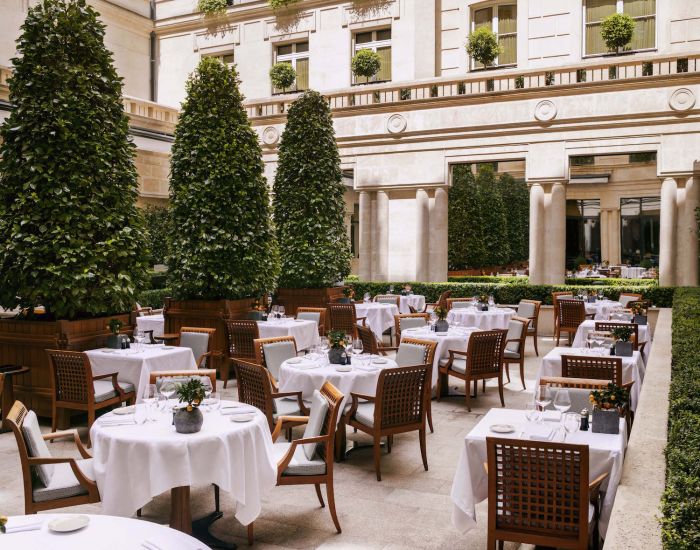 The most beautiful way to experience the hotel is with a stay in the two-story Presidential Suite, one of the world's most coveted hotel accommodations, which features two fireplaces, stone staircases, parquet floors and three terraces. There's also the heartbreakingly beautiful Impériale Suite with two private balconies with Eiffel Tower views as well as a private gym, office and library. The Park Hyatt Paris-Vendôme holds the rare distinction of being one of the Palaces of France, an honor conferred by the French Ministry of Tourism on the country's most exquisite hotels. And when you book your stay don't be surprised to run into some its A-list regulars like Scarlett Johansson, Samuel L Jackson and Lady Gaga.