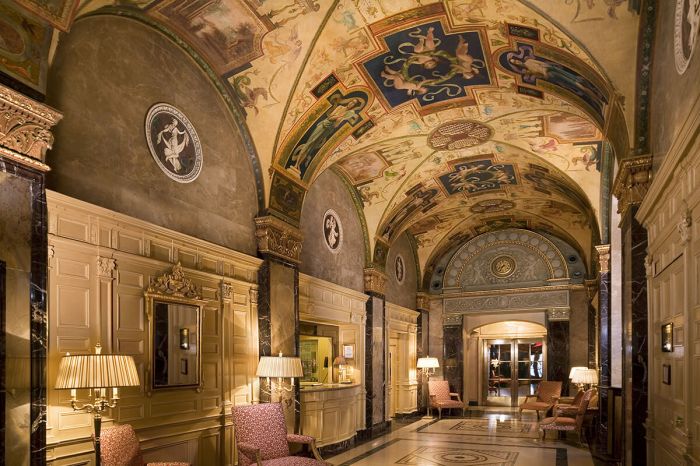 Photos Credit: The Sherry-Netherland
As far as five-star New York City hotels go, The Sherry-Netherland is definitely one of the best. It's also one of the most unassuming. When compared to the often-ostentatious glamour of the Mandarin-Oriental, The Plaza or the Waldorf-Astoria, The Sherry-Netherland could give lessons in stylish restraint. That's not to say this isn't a glitteringly elegant hotel, however. Built in 1927, how does The Sherry-Netherland shape up today?
On the corner of Fifth and 59th, at the entrance to Central Park, mere steps away from both Madison Avenue and Fifth Avenue shopping, it's hard to imagine a better location in New York City. The views from the hotel—of leafy Central Park, yellow taxis, and thousands of people streaming through the streets—are unbeatable: this is about as iconic NYC as it gets.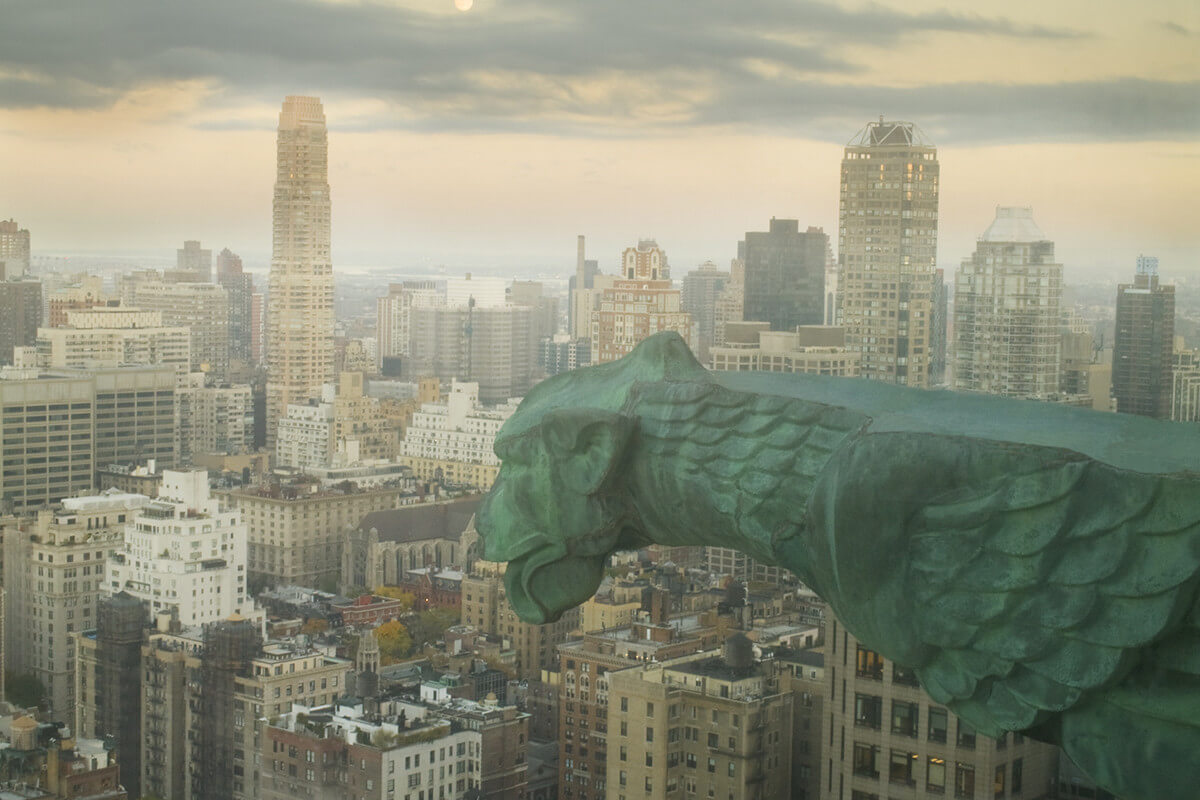 On first entry, the lobby will knock you for six. Its relatively small size is offset by sculpted marble, crystal chandeliers, hand-loomed French carpets and beautiful wall frescoes and friezes that confidently channel the Sistine Chapel. Properly dressed doormen greet you through the revolving doors, and white-gloved bell captains usher you in the elevator. It evokes old-school New York glamour at its best, and it's very alluring.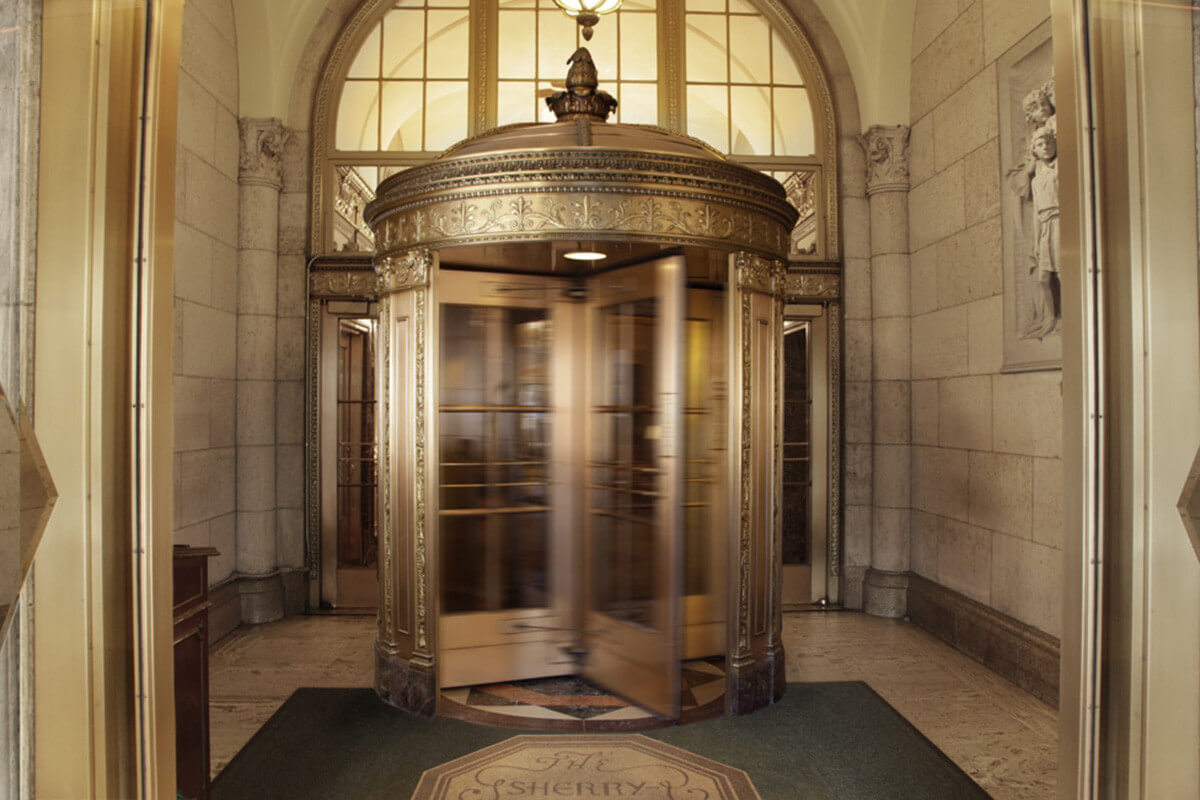 For such a tall building, it's surprising to hear there are only 50 rooms and suites in The Sherry-Netherland. This is because the majority of the hotel is used as a private apartment building—an aspect of the hotel which makes it seem very authentic and even more exclusive. Guests ride the elevator with residents who have been here for decades, and the relaxed chatter between residents and staff make The Sherry-Netherland experience very different from other top New York hotels.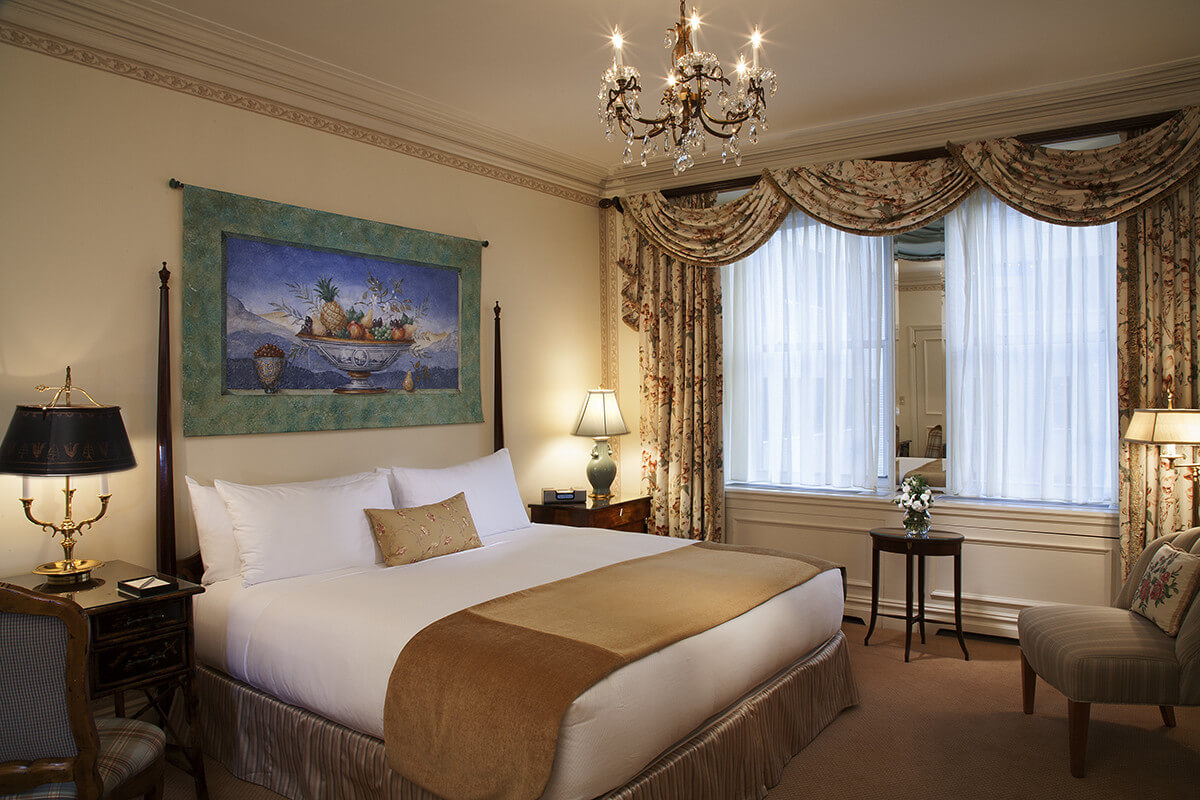 The bedrooms and suites are as stylish as you'd hope, and come with ornate fireplaces, unique antiques, magnificent marble baths and flat-screen TVs. They're also much bigger than you'd expect for Manhattan: the bedrooms are a sizeable 375 square feet, and the suites significantly more generous, at 750 square feet. The beds are huge and impossibly comfy, so jet-lagged guests, be warned: lying down for a quick nap may result in an unexpectedly long night's sleep.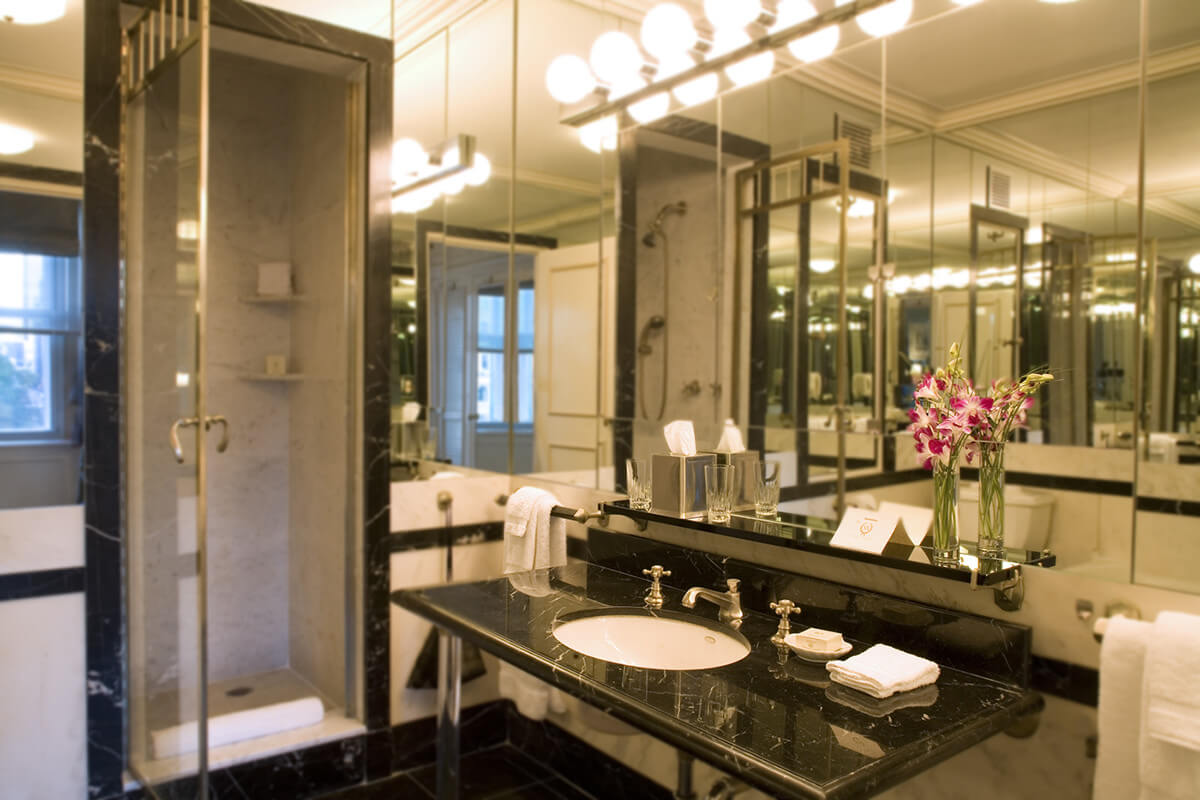 From the moment you arrive til after you've checked out, the service at The Sherry-Netherland is impeccable. Guests are welcomed into their bedrooms with fresh flowers, a handwritten note from the manager and a traditional tin of Sherry chocolates. The doormen and elevator attendants are wonderful—friendly, knowledgeable and humorous—and always happy to point you in the right direction or grab you a cab in an unfeasiblely quick time.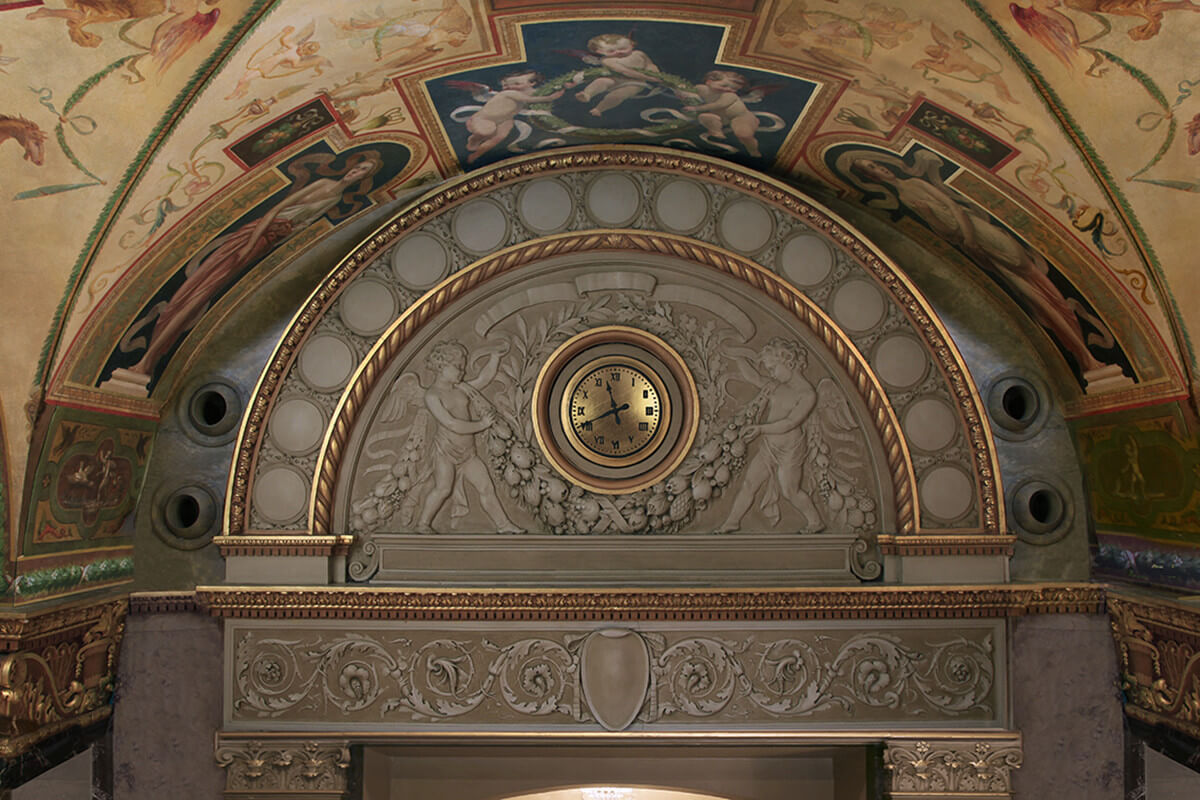 Guests who want to look their best are spoiled for choice. Forget having to leave your hotel to get a haircut or shave, because The Sherry-Netherland boasts two exceptional salons. Ladies can head to the Privé Salon to get a trendsetting hairstyle from Laurent Dufourg, and gents can polish their look at the Emile, a top New York barbershop and men's salon. Guests also enjoy free access to the onsite fitness center and business center.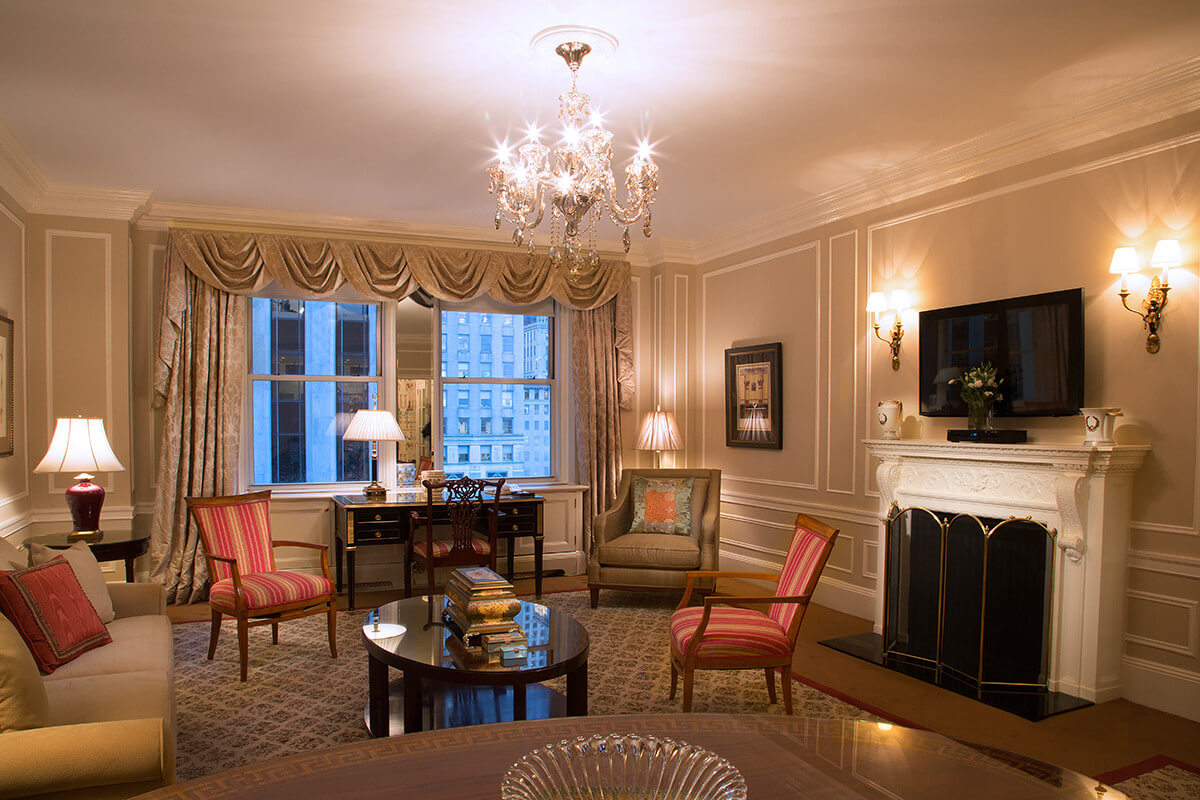 The Sherry-Netherland's food options come from the established Harry Cipriani restaurant downstairs—you can choose to eat here or order to your room (hotel guests receive a 20 percent discount when dining in the restaurant, so don't order room service!). Harry Cipriani is run by the same family that own the famous Harry's Bar in Venice, and the restaurants are near replicas of each other. Guests can enter Harry Cipriani via a door from the lobby, which is a nice touch.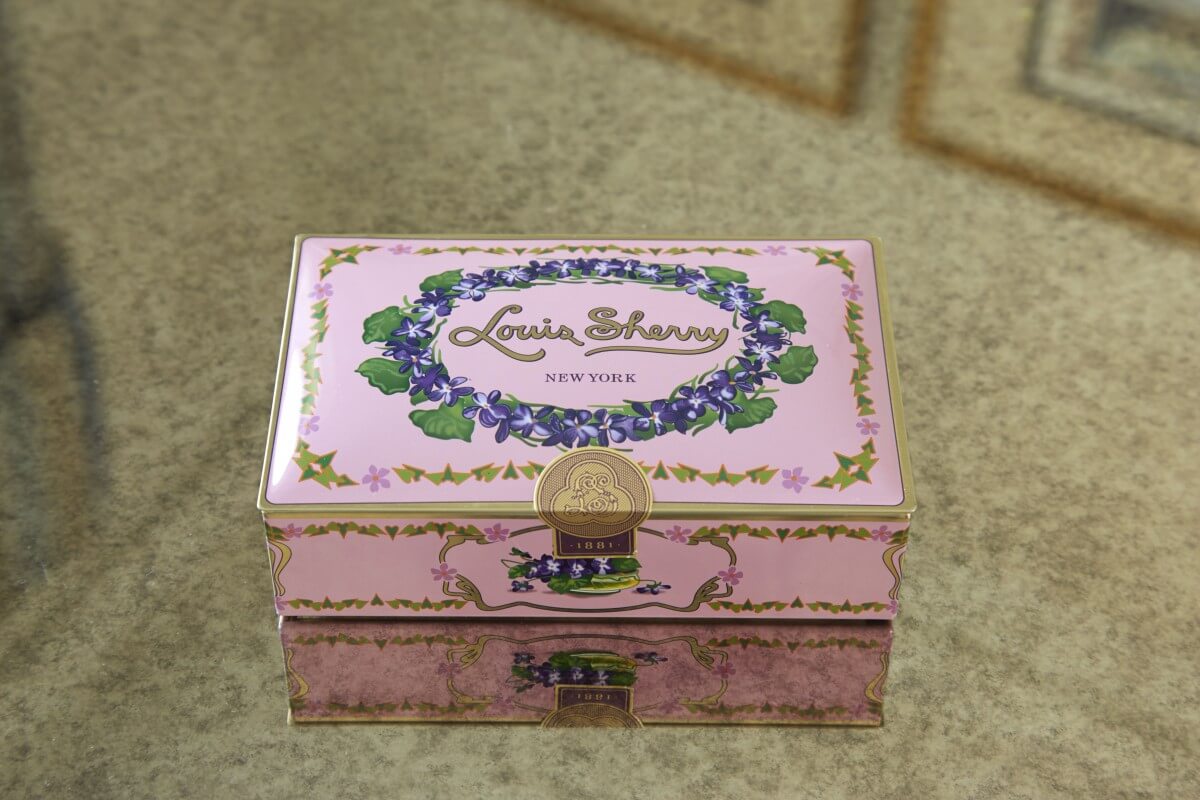 Serving up delicious classic and modern Italian food, be sure to pay at least one visit to Harry Cipriani; if you're not hungry, you can sip a signature Harry Cipriani peach nectar bellini while enjoying a spot of high-society people-watching. There's a private club in the basement, Doubles, where you can head for some intimate drinks—although this is not technically part of the hotel.
Old New York glamour is reborn in a hotel that provides exquisite style, faultless service and unbeatable views.