Swinton Park Hotel
Historic Luxury, Northern Charm: Inside Swinton Park Hotel, Yorkshire
Deep in the North Yorkshire dales, set in 250 acres of forested parkland bordering the moors, is the Swinton Park Estate. As you drive through wrought-iron gates and catch a first glimpse of this striking ancestral home, complete with ivy-clad turrets and Gothic battlements, it's easy to imagine you've stepped back in time.
The building work for this handsome manor house began in the 1600s, although it wasn't until the Cunliffe-Lister family bought the property in 1882 that Swinton Park began to take the castellated form you see today. Swinton Park opened as a luxury hotel in 2001, and since then it's been busy carving out a name for itself as Yorkshire's top country hotel. After extensive renovations, including a new restaurant and spa, how does Swinton Park shape up?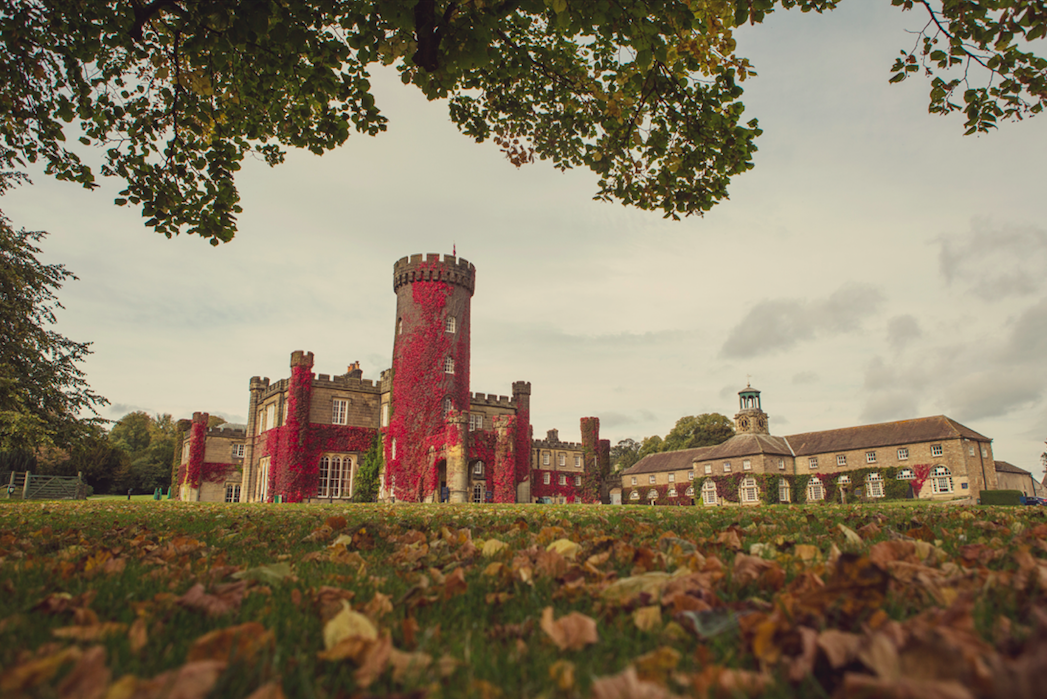 Swinton Park Hotel
Style & Character
As you'd expect from the magnificent entrance tower and castle-like exterior, the inside of Swinton Park retains all the classic style of an aristocratic English country house. The decor is very old school—think oak-paneled corridors hung with gilt-framed portraits and polished wood floors with dark rugs—and almost every corner of the hotel evokes Swinton's rich history, from the eyes that follow you from the paintings to the former chapel that's now a bar.
The 32 bedrooms are enormous and traditional, with heavy brocade upholstery on the chairs and sofas, luxuriously comfortable four-poster beds and a complimentary bottle of (delicious) sloe gin. Vast windows framed with heavy curtains look out onto the estate, where hundreds of deer graze mere feet away; beyond are the mysterious moors this part of the country is so famous for. The large bathrooms are more modern, and Molton Brown toiletries are lined up in the huge rain shower.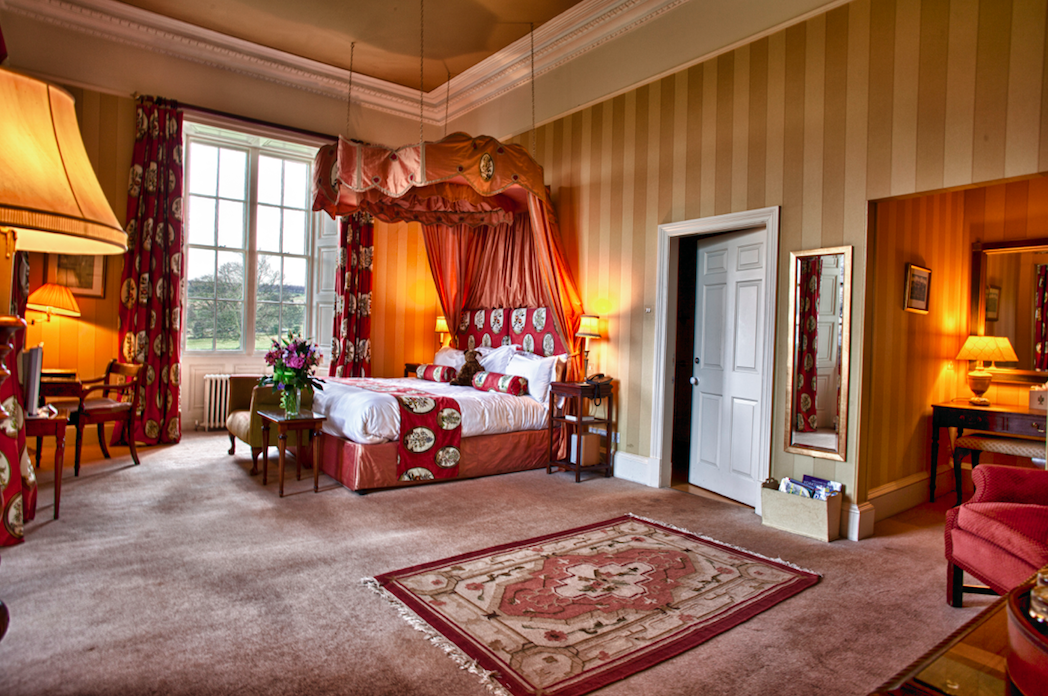 Swinton Park Hotel
Downstairs there's a dramatic dining room with a grand coffered ceiling, and adjoining it is a magnificent drawing room in peacock blue. Though the interior of the hotel is showy, it always feels authentic—there are no gimmicks or trendy pretensions here—just a grand, old, English stately home.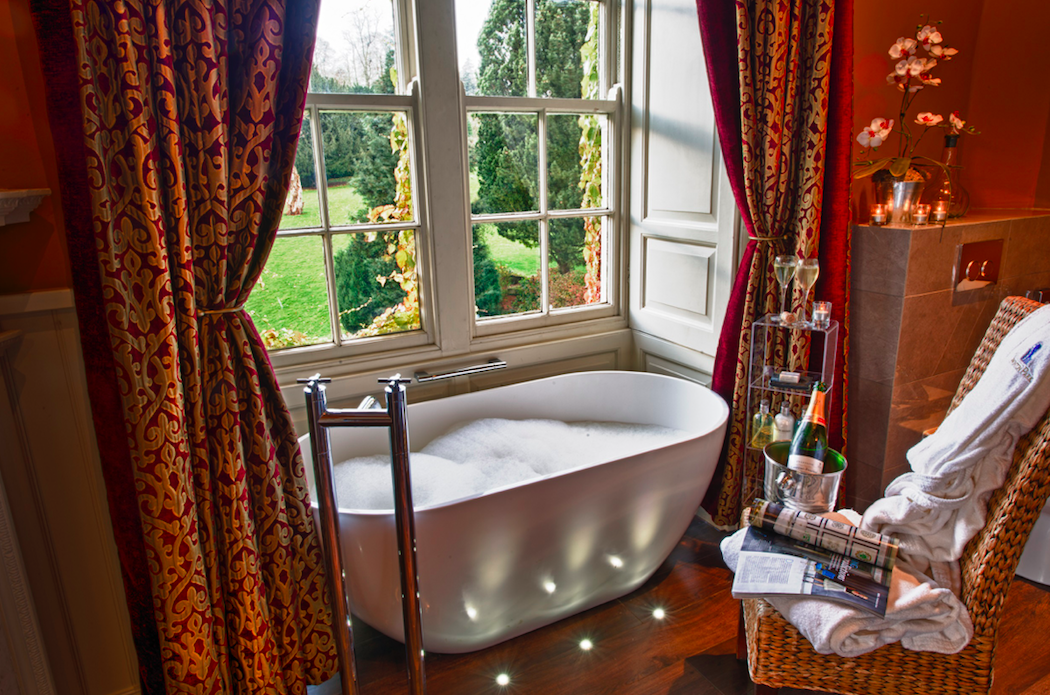 Swinton Park Hotel
Service & Facilities
You could spend weeks at Swinton Park and not get bored. Available on the estate are the standard range of country pursuits (pony-trekking, fishing, shooting etc.) as well as miles of picturesque walking trails and cycle paths, a golf course and a pretty walled garden. For animal enthusiasts there's also a bird of prey center where you can meet various species of owls, hawks, eagles, buzzards and falcons.
If you're more of an indoor person—or if you're looking to hone your culinary skills—Swinton Park also has a highly-regarded cookery school inside a converted Georgian stable wing. Swinton Cookery School offers half-day, full-day and weekend cookery classes throughout the year, and can tailor each course to all abilities. The cookery school is committed to using sustainable, local produce, much of which is grown in the hotel's four-acre garden (the hotel as a whole has impressively green credentials).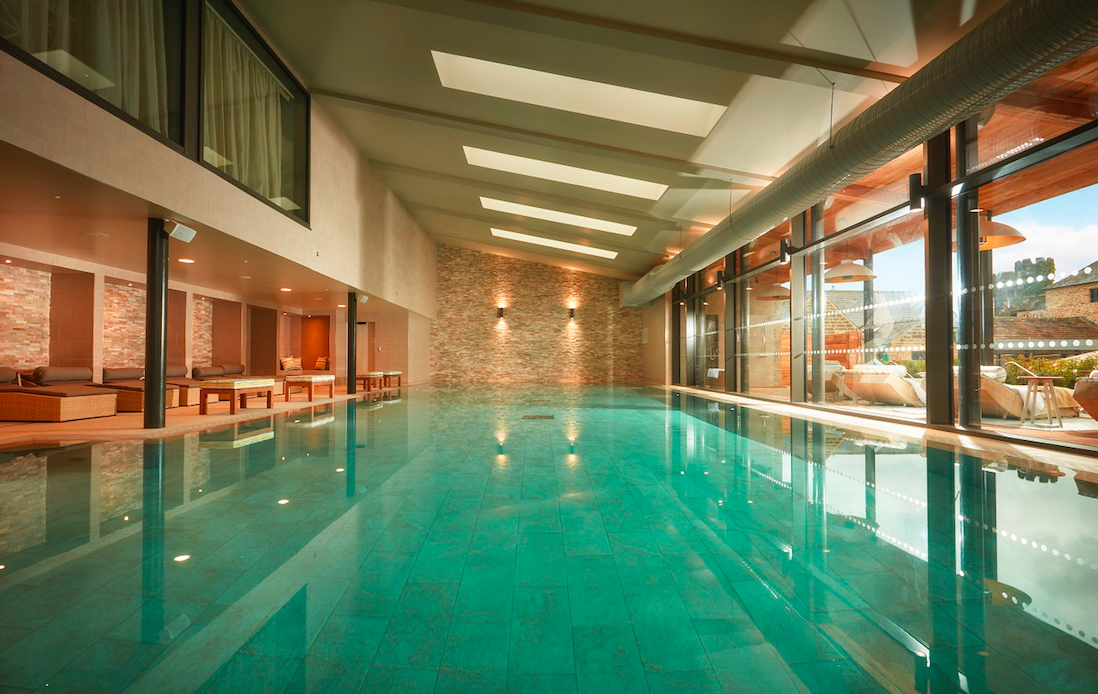 Swinton Park Hotel
The hotel's pièce de résistance, however, is its brand new spa. Light, airy and very modern, it's worlds away from the traditional main house, but is the perfect addition to complete a luxury country break. Only opening this year, the spa is among the best in the country, with both outdoor and indoor pools and thermal experiences (the outdoor pool has heated loungers), and there's also a sauna, a Jacuzzi and treatment rooms. The spa menu offers up a range of indulgent treatments that use Elemis and organic Bamford products, and service is always professional and with a smile.
Swinton Park Hotel
Food & Drink
When a hotel has its own cooking school, guests are going to expect a good meal, and thankfully, Swinton Park definitely delivers. There are two restaurants at Swinton; both are very different, so if you are staying two nights try to eat at both.
Samuel's is located in the ornate dining room in the main house, and offers guests sweeping views over the garden as they dine under a gold-leaf ceiling. Head chef Mehdi Amiri has put together a menu with an emphasis on seasonal, local produce: dishes include aged loin of dales beef and braised ox cheek with woodland mushroom, pickled onion and garden carrot, and for veggies, roasted garden squash with curried squash puree, almond granola, apples and sultana.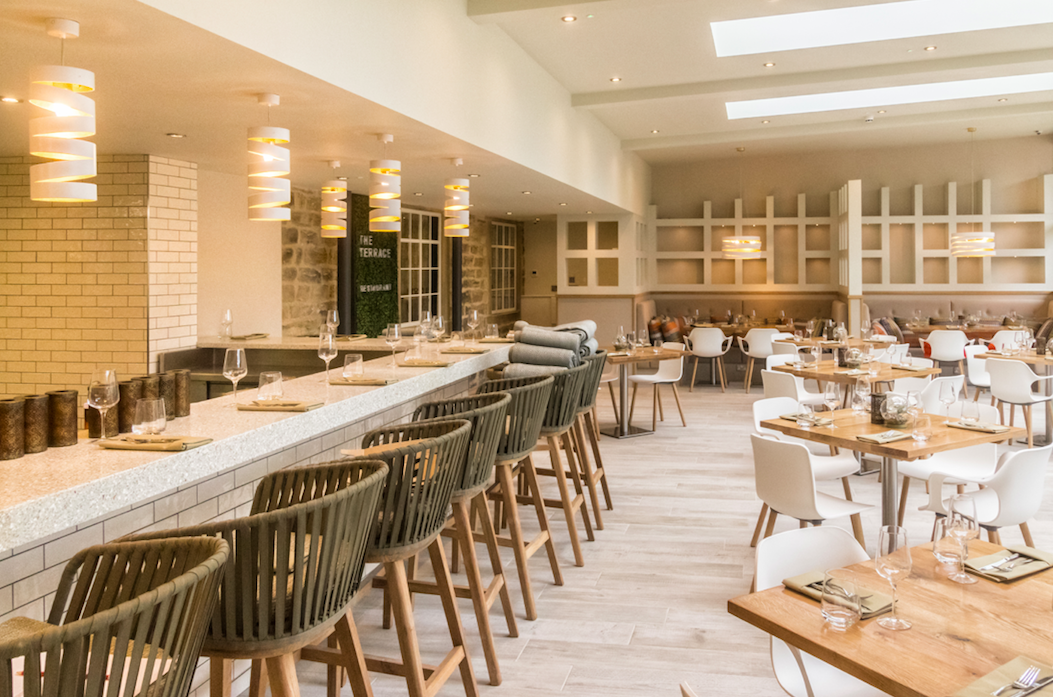 Swinton Park Hotel
The other restaurant is Terrace, which is technically part of the spa. It's just as contemporary and sleek as the spa itself, all pale wood, white tiles and glass, and there's a stylish cocktail bar next door that's perfect for a pre or post-dinner drink. As a new vegan convert, I'd wondered what I'd be able to eat (traditional country hotels don't generally offer vegan options), but mentioning my dietary restrictions turned out to be the best decision I'd made all week.
The friendly chefs happily "veganized" many of the main dishes; my guest and I dined on tender eggplant from the josper with toasted pistachio and lemon; an outstandingly rich and earthy sweet potato and pomegranate dish; homemade hummus with a selection of mouthwateringly fresh vegetables (all grown in the garden); and a beautiful tomato salad. The surprise of the night was the vegan meringue—the chef creatively used chickpeas instead of egg white, and the end result was a crisp-yet-chewy meringue, truly the best one I've ever had. It was a memorably delicious meal that was made all the better by the chatty chefs and faultless service.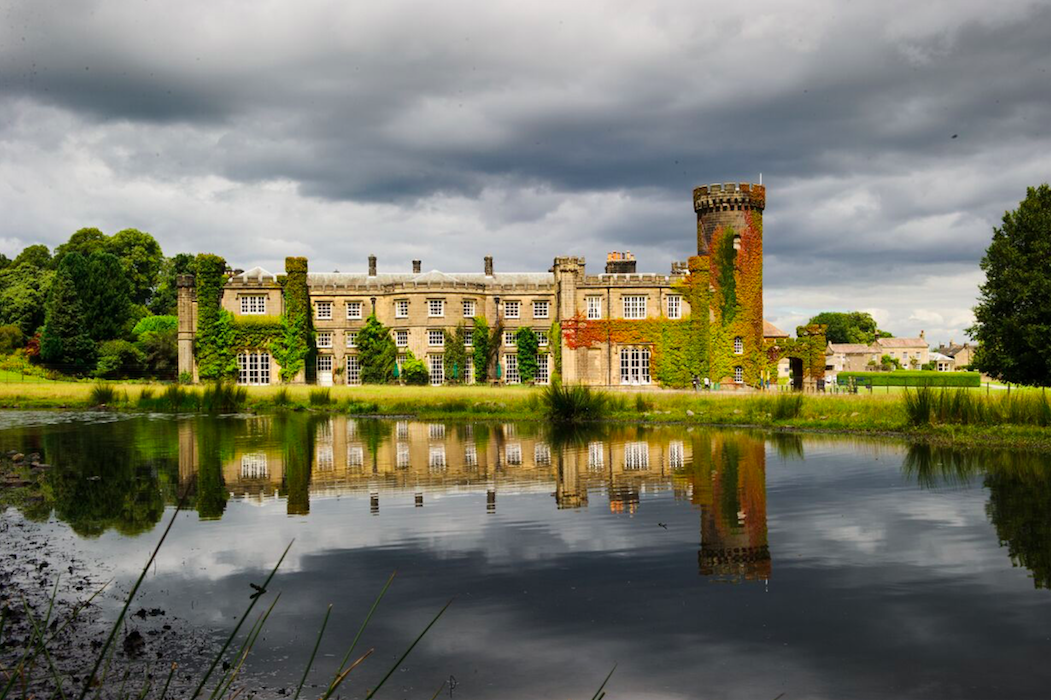 Swinton Park Hotel
Swinton Park beautifully merges historic allure with contemporary comforts to provide guests with an idyllic country weekend. The traditional aspects of the hotel are offset by the warm Yorkshire charm; an outstanding luxury hotel.