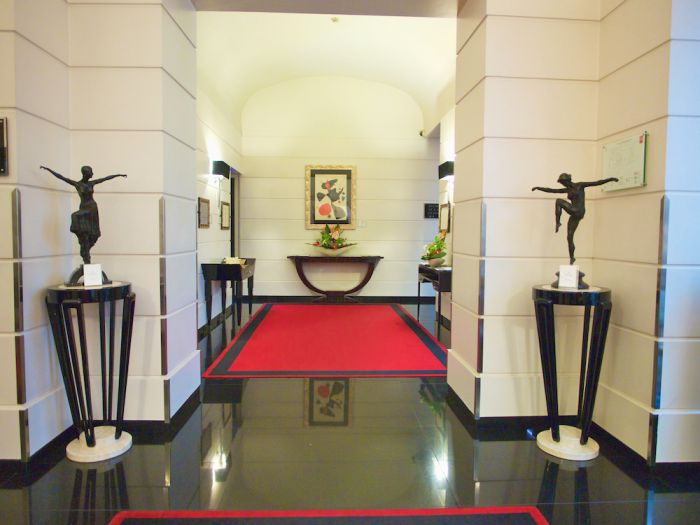 Columbia Hillen
Frederico Fellini's classic movie 'La Dolce Vita' immortalized what is colloquially known as 'the Street,' and now Rome's Grand Hotel Via Veneto continues that illustrious tradition - symbolizing the influence and splendor of Italy's capital city.
With Villa Borghese as a backdrop, this 5-star, 116-room property near the top of the winding thoroughfare offers some of the ambience once enjoyed by celebrities of the '50s such as Audrey Hepburn, Gary Cooper, Liz Taylor, Orson Welles and Ava Gardner.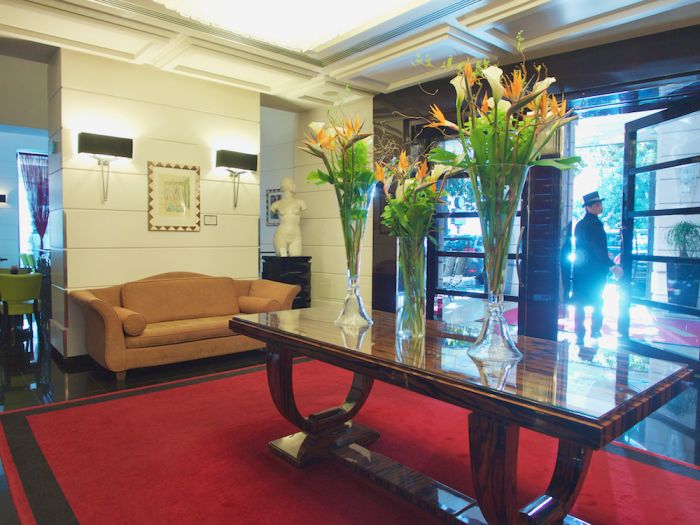 Columbia Hillen
An expansive and airy lobby is festooned with assorted décor, giant vases filled with calla lily, chandeliers in Murano glass and an original map of Rome drawn in 1748 by Cantu artisans. One particularly impressive fixture is the lobby's glass ceiling across which constant streams of water roll gently replicating an overhead eternity pool.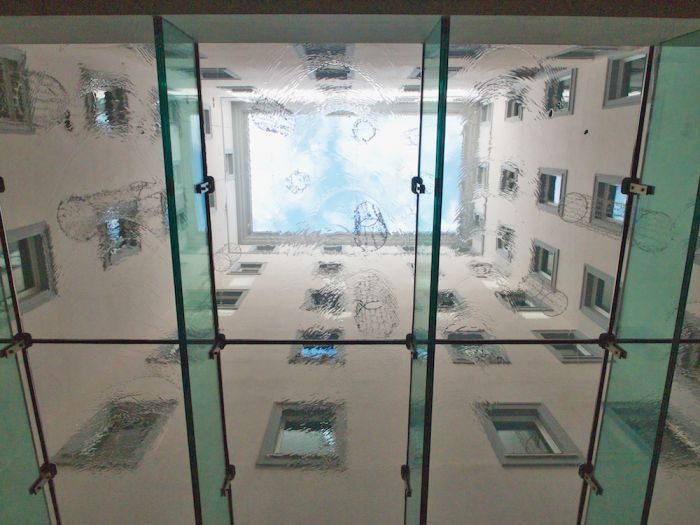 Columbia Hillen
Opened almost ten years ago, renovation of the hotel meant combining two 19th century buildings. The decor here is Italian '30s art deco glamorous, with heavily lacquered mahogany woods in shades of brown, some with black borders and complex grains vividly highlighted. Shiny chrome fixtures, including wall lamps, provide strong contrast. Much of the design is the work of Jacques-Emile Ruhlmann.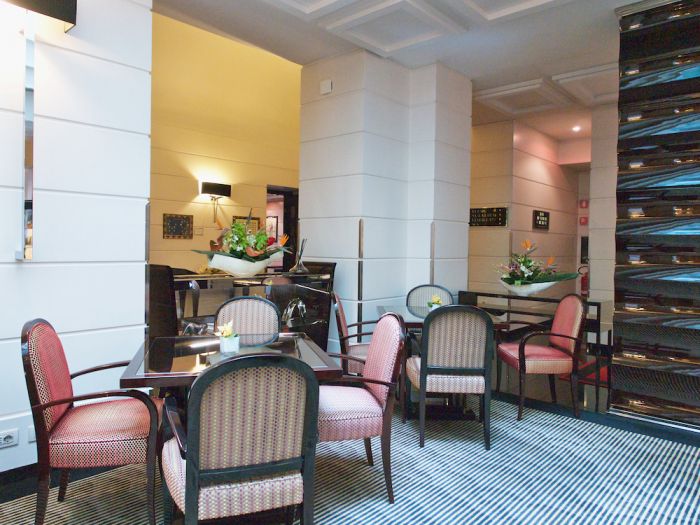 Columbia Hillen
Numismatics will be interested to learn that two framed wall decorations comprise a wide range of minted Italian lira coins as well as a collection of the first original euro coins by the first 13 countries that adopted the coinage.
Adjacent to the lobby is the 'Time Restaurant Wine Bar,' which also has a second entrance from a side street and serves Italian specialties. In warm weather, the hotel's rooftop cocktail bar is a strong attraction.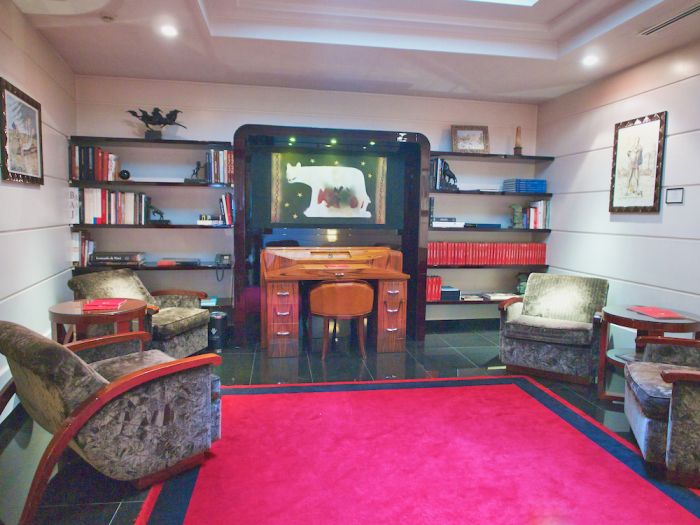 Columbia Hillen
My favorite room, however, lies in a quiet corner close to the ornate mahogany reception desks. This cozy, intimate parlor-like space comprises a small library, comfy armchairs, natural lighting filtering down from above, an intricately-carved wooden TV surround and a series of framed surreal lithographs by Giorgio De Chirico. It's a perfect place for an uninterrupted read, a leisurely conversation or simply a few moments of quiet contemplation.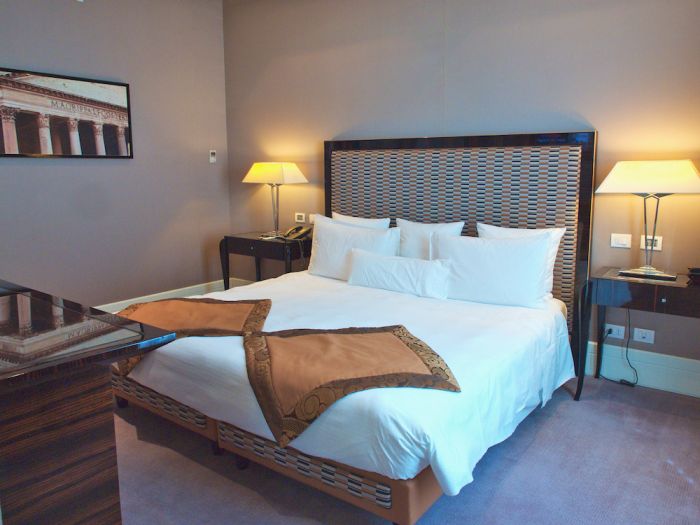 Columbia Hillen
Bedrooms are accessed either by elevator, at the rear of the lobby or a tavertine stairway with cast iron balustrades. Our room, 502, a junior suite, featured a balcony and retro-style furnishings including coffee and writing tables of lacquered wood with curved legs.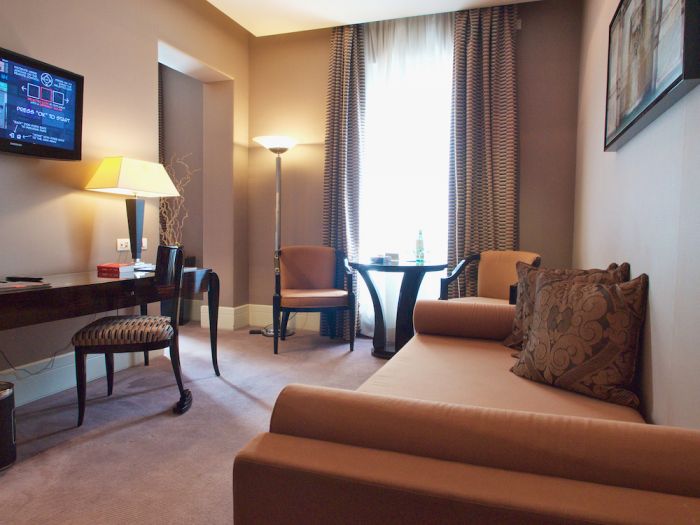 Columbia Hillen
Our brightly-lit bathroom reflected stunning white 'calacatta caldua' Carrara marble flaked with threads of gray. Toiletries were Bulgari. Wall photographs of ancient sites and buildings attested to Rome's rich store of antiquity, depicting what Carlo Acampora describes in his foreword to 'Rome's Fragments,' a photo-book left in our room as "exceptional and unique glimpses of the great beauty Rome offers to its citizens and visitors." In a nostalgic tribute to 'La Dolce Vita,' a large box of chocolates with images alluding to the 1953 movie 'Roman Holiday,' starring Gregory Peck and Audrey Hepburn, lay tantalizingly in the mini-bar.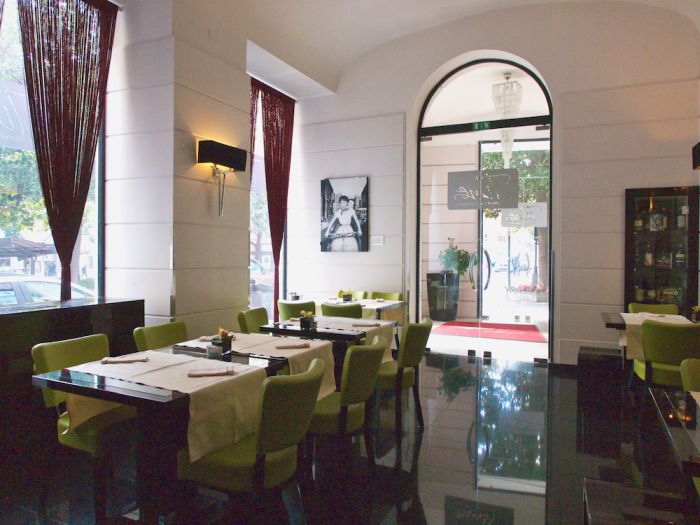 Columbia Hillen
Aside from 'Time Restaurant Wine Bar,' the hotel's dining options also include 'Magnolia' restaurant under the guidance of Michelin-star chef Franco Madama. Entering through a tunnel of black marble, water and changing lights, the interior décor is lavish, complete with glittering crystal chandelier and polished wooden floors. An inner courtyard offers intimate dining al fresco.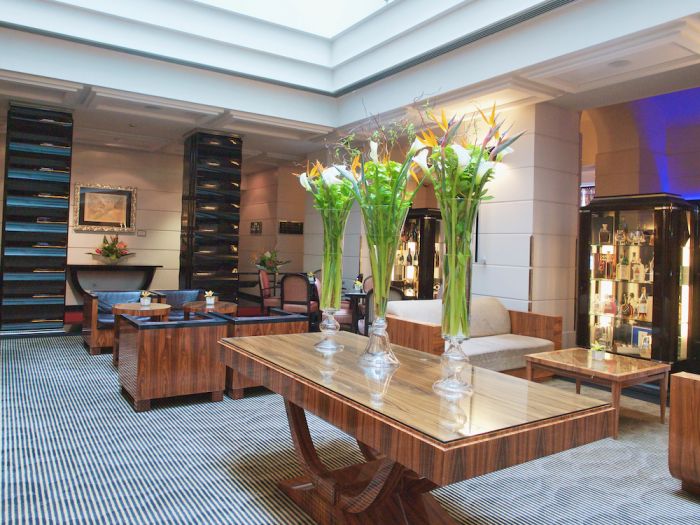 Columbia Hillen
Leisure facilities are also rewarding at Grand Hotel Via Veneto, the highlight being its impressive, 500 sqm Aqva Spa, composed of glittering polychrome marble. One of the largest spas in the historic city center, it comprises treatment rooms, a sauna, Jacuzzi, hammam and an invigorating salted-water Vitality Pool. Ambience in the wet sauna is particularly impressive, as the designer used the veins in the marble to create fascinating images resembling fossils of ancient birds.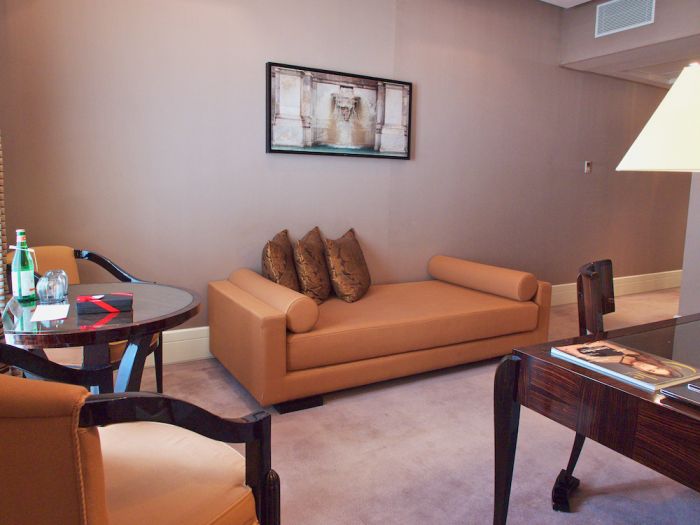 Columbia Hillen
A spa treatment seemed the perfect tonic after a day of intense sightseeing. Using oil warmly infused with Ayurvedic herbs, my companion's therapist applied it so smoothly she almost fell asleep immediately. Key active ingredients added benefits to overall relaxation. After jogging around various neighborhoods in Rome over the previous few days, my deep tissue massage was a perfect choice to ease residual tiredness in muscle and joint.
An additional attraction of Grand Hotel Via Veneto is that there are few better places to launch a buying spree than on this historic street lined with designer stores and a short walk from the Villa Borghese gardens, Spanish Steps and the Trevi Fountain.