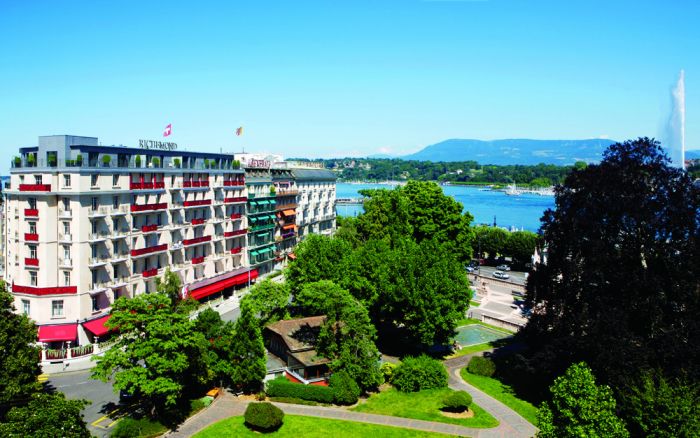 Photo courtesy of Le Richemond
A grande dame of the Swiss hotel network – first opened in 1875 and then run by The Dorchester Collection until last year – Le Richemond occupies an envious location overlooking Lac Léman and Mont Blanc, as well as being close to Cornavin, Geneva's main railway station.
Our suite, 404, offered even more, including a small terrace with a wrought-iron balcony presenting panoramic views of the famous Jet d'Eau and down along a charming park with the elegantly-sculpted Brunswick Tower, a replica of the Scaliger Tombs in Verona, Italy and a tribute to the Duke of Brunswick who left his riches to Geneva, as well as the historic Cottage Café in the Square des Alpes.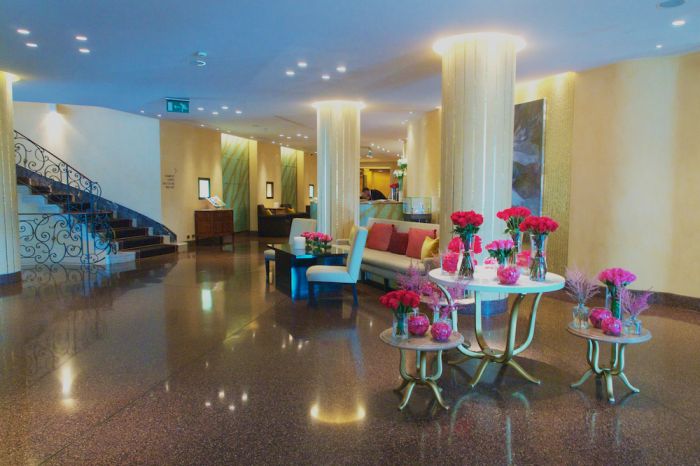 Columbia Hillen
Enhancing the location, even more, is the fact that the free boat service across the lake (on bright yellow mouettes) is a mere two-minute walk away and a friendly down-to-earth international neighborhood of cafes, stores and bars lies immediately behind the hotel.
Entering Le Richemond is an uplifting experience, one previously enjoyed by some very well-known personalities including Charlie Chaplin, Louis Armstrong, Sophia Loren, Rita Hayworth and Marc Chagall.
A sparkling lobby features gold-filigree columns highlighting an Art Deco tone and a marble floor leading to a curved reception desk. Glass display cases along the wall promote brand name products such as Krigler perfumes, Sisley toiletries and spa products, Adler jewelry and Gubelin watches. A curved staircase with decorative wrought iron railings leads upward to 109 rooms and suites as does a set of elevators in front of the reception desk.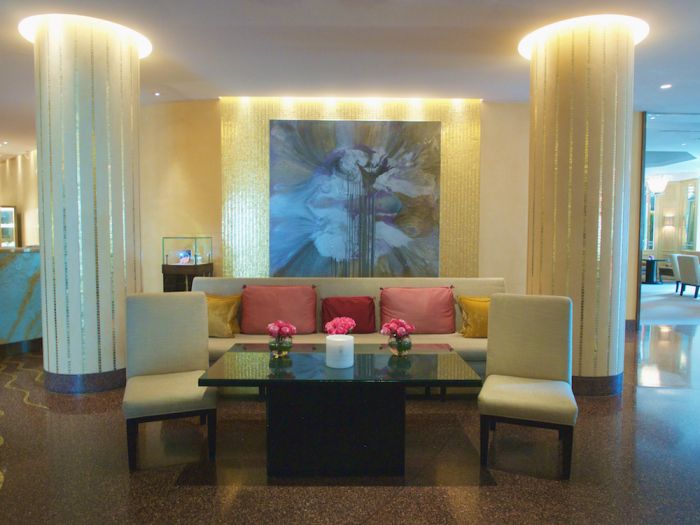 Columbia Hillen
'Le Bar,' with a hedged terrace, is located to the left, with 'Le Lounge' to the right, where breakfast and dining rooms are also located. Soft, plush crimson armchairs in the lobby invite guests to sit, relax, enjoy the day's newspaper, people-watch or just chat idly with friends and family.
Temporary exhibitions infuse the ambience with a touch of modern glamor.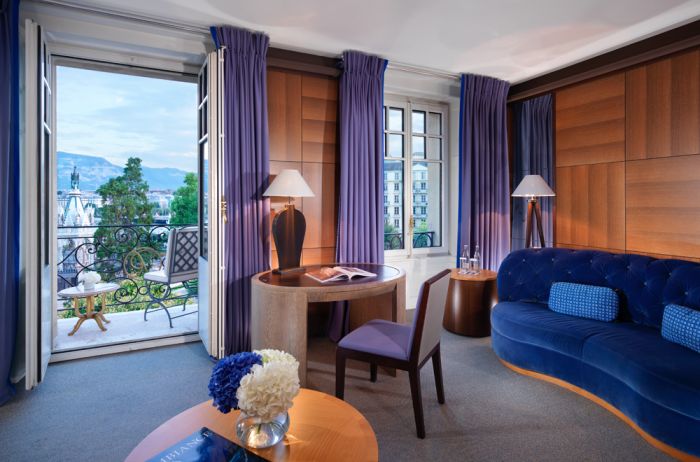 Photo courtesy of Le Richemond
Suite 404 reflected a modern, hip, design with hefty blue floor-to-ceiling curtains, three television sets, including one above the bathtub, a spacious bedroom-cum living-room and an elegant speckled gray and white bathroom with gleaming chrome fixtures, double sink and shower. Toiletries are L'Occitane. Relaxing on a comfy sofa in the living room, you can daydream watching the lake through the bay window or read under the standing lamps on tripod wooden legs.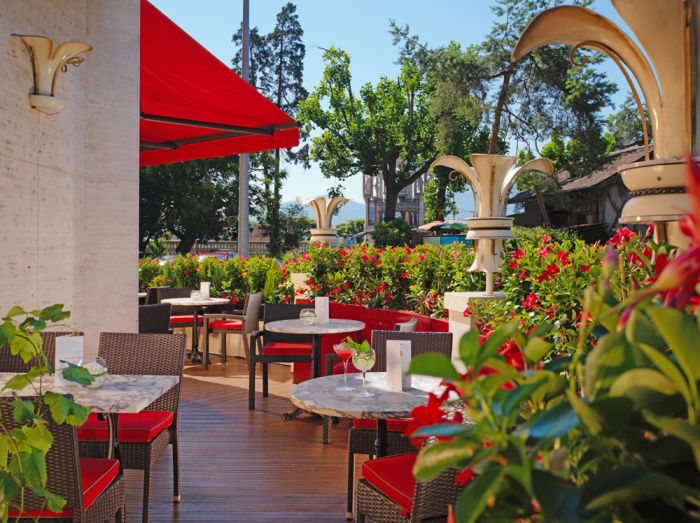 Photo courtesy of Le Richemond
Service at Le Richemond during our two-night stay was friendly, warm and personal, especially in 'Le Bar,' where we spent a leisurely evening enjoying some of the hotel's most popular cocktails and where live music takes place - To establish a mellow mood to match the ambience we chose two cocktails, 'Jardin' (cinnamon, vervain, apple and Grand Marnie liqueur) and 'Smokey Grape,'a spontaneous creation, by Candice, the experienced mixologist. 'Le Jardin,' a fine-dining restaurant extends across two rooms and a romantic terrace secluded from the street by flowering plants, where an extensive buffet breakfast is also served.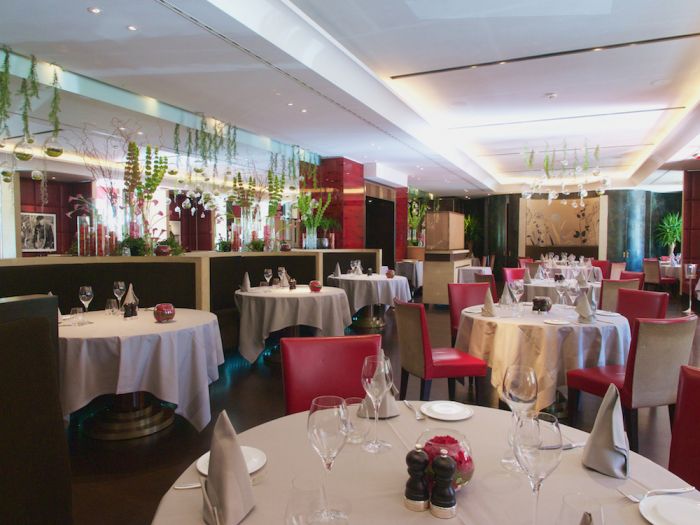 Columbia Hillen