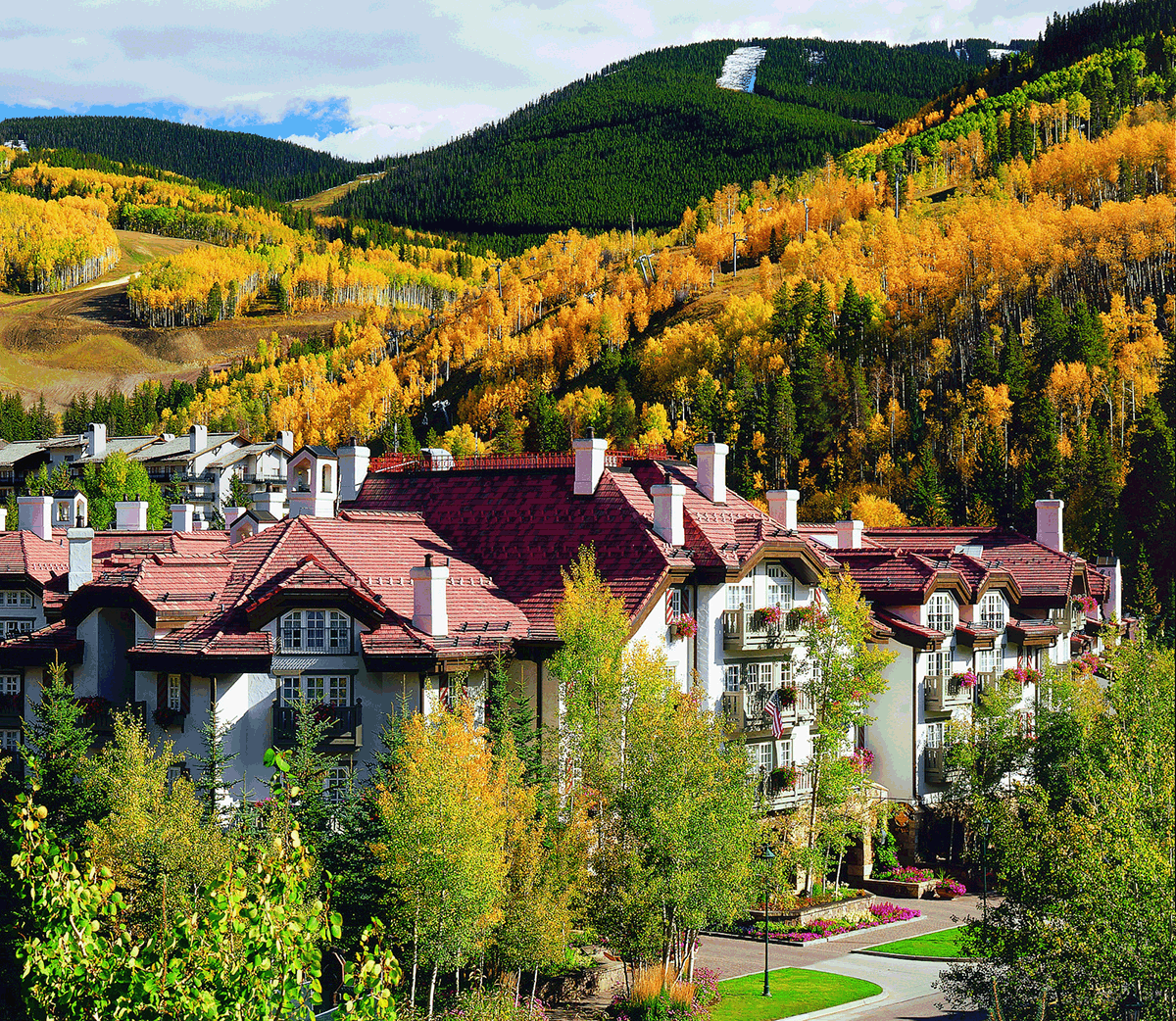 Courtesy of Sonnenalp
The cool mountain breezes found in the Colorado Rockies during soaring summer temperatures beckon residents to the mountains and out-of-town travelers to enjoy the stunning alpine terrain of Colorado. With a strollable main thoroughfare to boutique shopping and fine dining, Vail represents some of best the mountains has to offer—a welcoming environment, plenty of activities, thriving art scene, and a hotel that rivals European chalets.
The Sonnenalp Hotel is ideally located on Gore Creek as well as steps to the main streets of Vail. Home to 112 luxury suites and 15 hotel rooms, the European hospitality can be felt as soon as arriving at the hotel. Bavarian owners infuse the culture into the hotel, from front desk staff to the authentic fare found at Ludwig's (I have to mention: while traveling to the hotel, I was in the company of a German who loved the food and said it was perfectly prepared. I don't know how much better of an accolade you can get…) Three other restaurants are also on the property, providing a plethora of dining options in addition to the multitude of Vail culinary options steps from the hotel.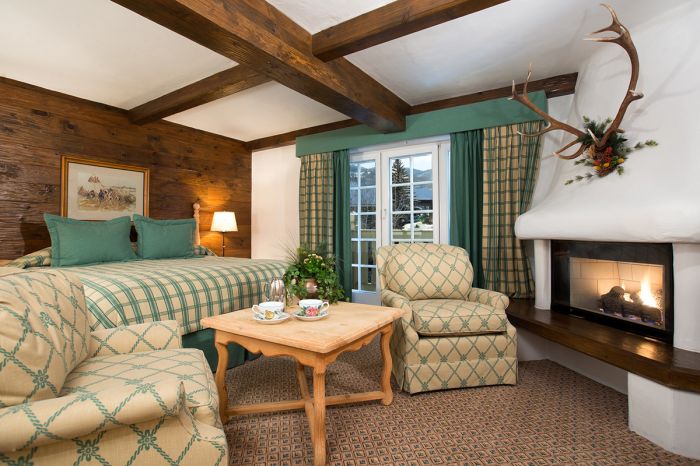 Courtesy of Sonnenalp
Each room has a view of the picturesque Vail Village or of Gore Creek. Stepping into the room, guests are transported to a chic Bavarian dwelling with white-washed walls, rich woods, handmade Bavarian furniture, crisp linens and regal fireplaces. Heated floors keep bare feet toasty year-round, while sprawling bathrooms are a perfect way to unwind.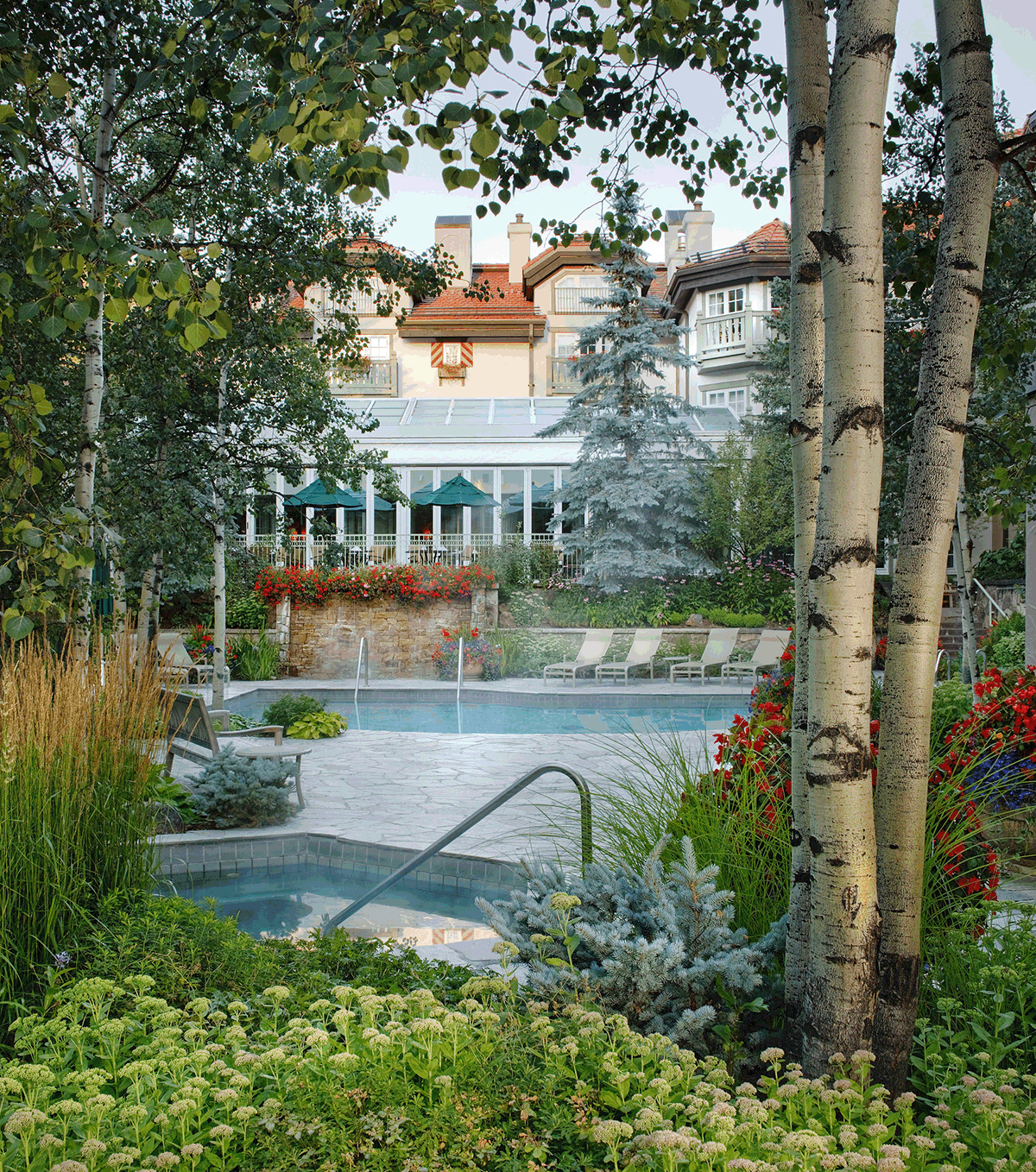 Courtesy of Sonnenalp
The pool is not to be missed at Sonnenalp—overlooking Gore Creek, several lounge areas afford a moment with nature or a superlative place to sip an afternoon cocktail or have a light lunch. The outdoor pool and whirlpools are mirrored by the indoor tranquility pool and whirlpool within the spa. Whether enjoying the Bavarian Body Polish or Signature Aromatherapy Massage, guests will slip into a state of bliss in the comfortable lounge areas, oxygen bar, and sun-soaked atrium.
The King's Club and library comprise of plush lounge areas that are a delightful space to enjoy a cocktail or listen to live music in the evening. During the summer, the library opens to the pool terrace, affording guests views of the gardens and creek.
Sister hotel to Sonnenalp Germany, Sonnenalp Vail is a welcome staple of Vail. From the luxury customer service and attention to detail, to the fine dining and prime location in the Vail Valley. For rates and reservations, visit www.sonnenalp.com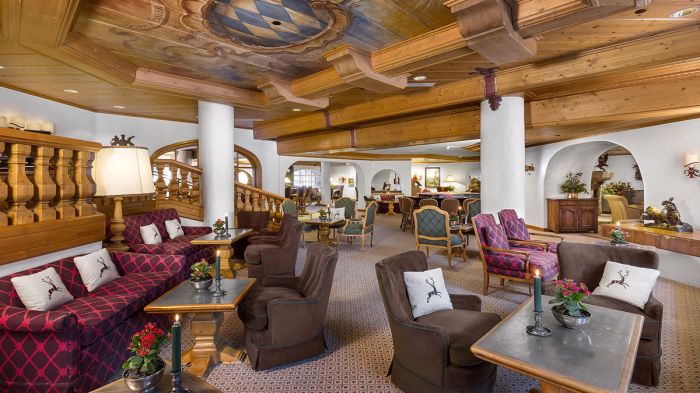 Courtesy of Sonnenalp
The King's Club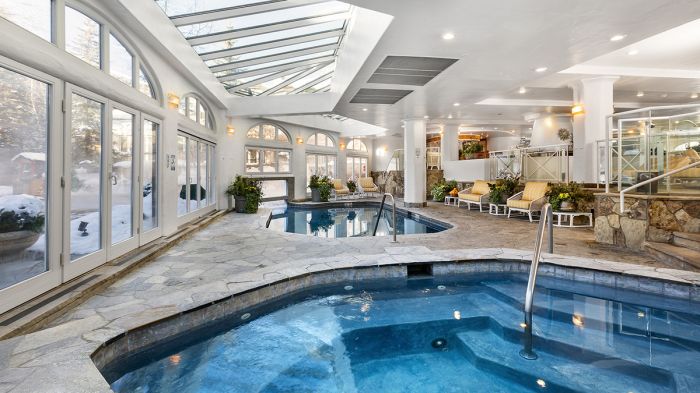 Courtesy of Sonnenalp
Interior pool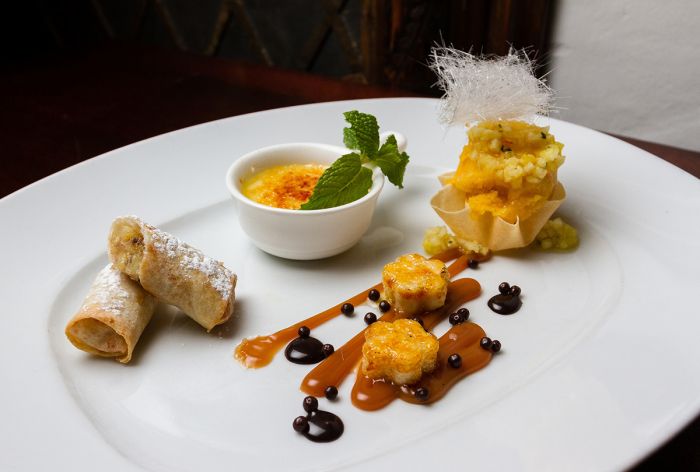 Courtesy of Sonnenalp
Stunning food presentation at Sonnenalp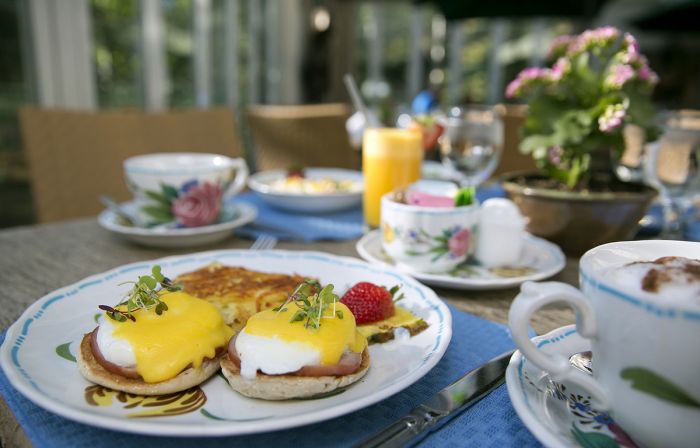 Courtesy of Sonnenalp
Food at Sonnenalp
Courtesy of Sonnenalp
Elegant rooms at Sonnenalp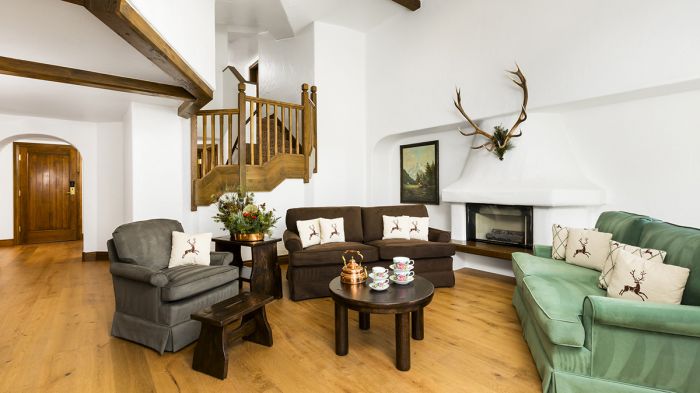 Courtesy of Sonnenalp
Suites at The Sonnenalp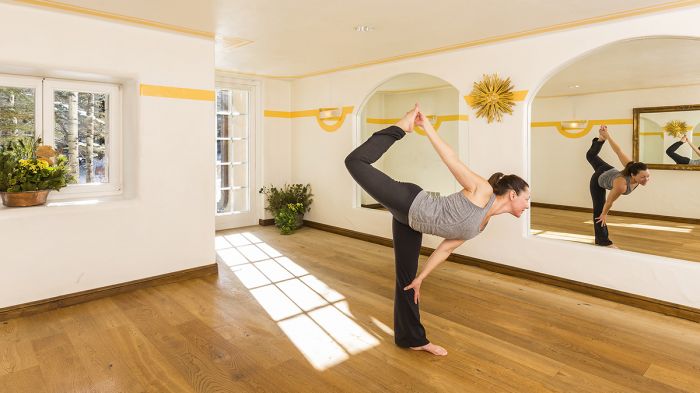 Courtesy of Sonnenalp
Yoga studio at The Spa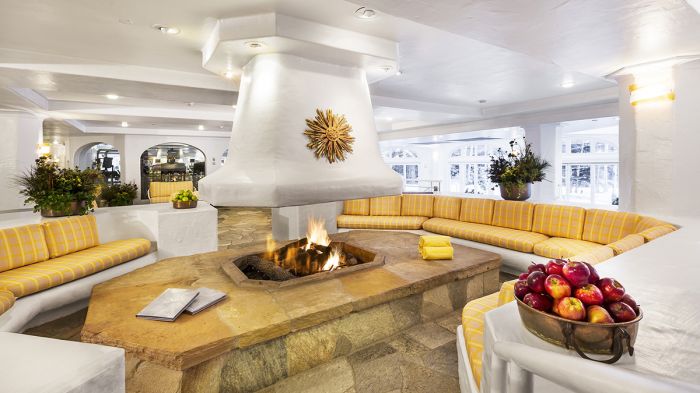 Courtesy of Sonnenalp
Spa lounge