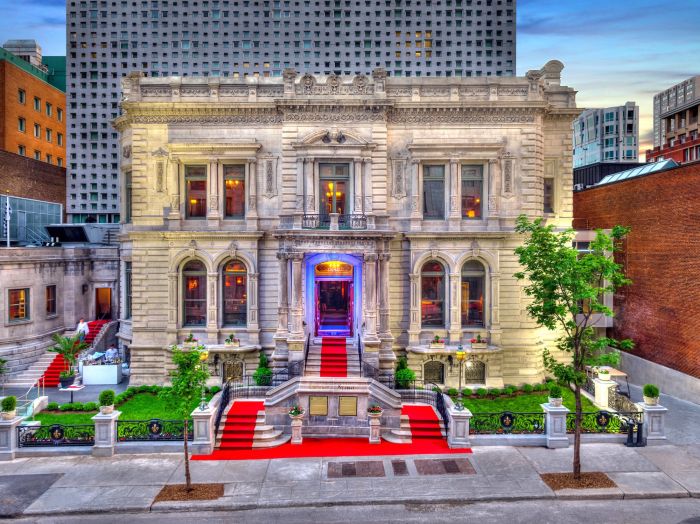 Le Mount Stephen
Montreal has always been a cool destination for those in the know, but if you've never been there, now there's even more reason to plan a visit this instant. That's thanks to the city's newest and coolest luxury hotel, Le Mount Stephen, in fact a stunning blend of contemporary and historic architecture. Located in the heart of Montreal's Golden Square Mile, the hotel's main Italian Renaissance structure is one of Montreal's most beautiful mansions, and was originally built in 1880 for Scottish-born financier and industrialist Lord George Stephen, who was President of both the Bank of Montreal and the Canadian Pacific Railway. In 1926 it became a private club for gentlemen of means.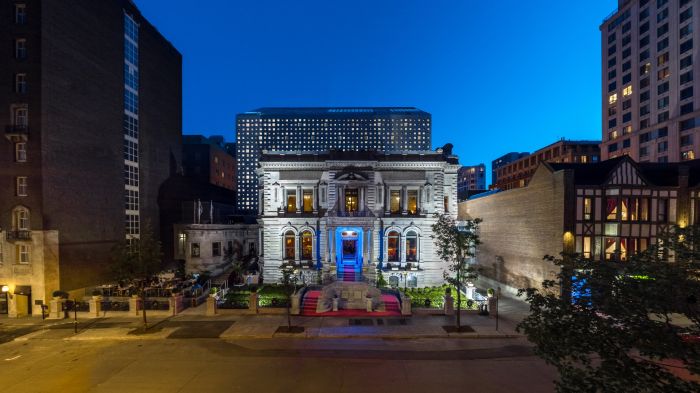 Le Mount Stephen
Painstakingly restored to its original opulence, the mansion is now attached to a contemporary glass and steel structure that rises up behind it and contains 90 gorgeously-designed guest rooms and suites, and the hotel lobby. It is one of the only three Canadian hotels among the select ranks of the Leading Hotels of the World. The original club quarters, filled with rich wood paneling, 10 elaborately carved fireplaces; lamps, door handles, ceiling fixtures and hinges made of 22-karat gold; ancient stained and hand-painted glass; and elegant molding, are home to one of the world's most beautiful hotel bar / restaurants, named Bar George in honor of Lord Stephen.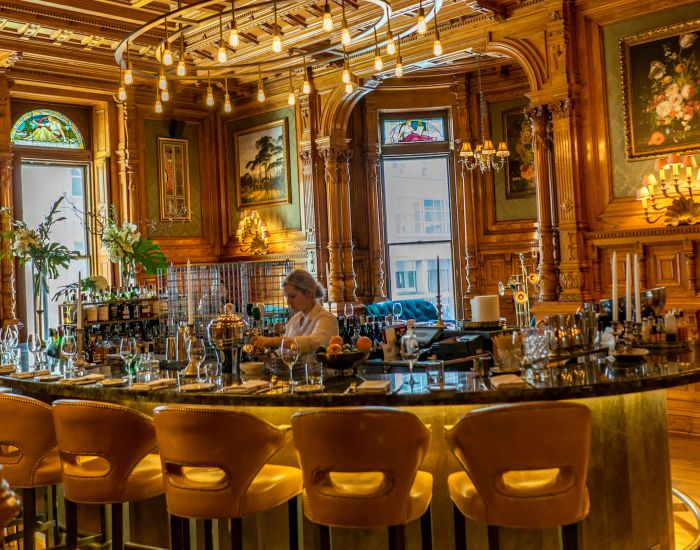 Paul Shio
Chefs Anthony Walsh and Kevin Ramasawmy cook up contemporary takes on classic British dishes with a "dash of signature Québécois humor," while the bar pours perfect cocktails and delectable wines and champagnes. Each of the guest accommodations features floor-to-ceiling windows, lavish bathrooms with chromotherapy rainforest shower heads, heated floors and exclusive bath amenities, and custom-designed Harlequin divine beds. Also worth a visit is the MBIOSPA prestige spa, offering a range of body treatments including therapeutic massages, facial care, rain shower, and sensory escapes.
The hotel is also an easy walk to our favorite part of the city, Old Montreal. Its cobbled streets are home to many beautiful boutiques and restaurants, and one of the finest is Barroco. An artful combination of rustic and baroque, it's an extremely warm and inviting space with a cool vibe and European flavor. Mirrors, lanterns, candelabra, taxidermy, a fireplace, comfortable banquettes and bar and exposed stonework all lend it an air of romance and Old World charm. The menu is presented French bistro style. Standouts include mackerel crudo with summer vegetable and herb salad, fleur de see and leche de tigre; smoked guinea fowl breast with summer truffle, stuffed zucchini blossom, butter glazed sucrine lettuce and jus reduction; and a section of steaks cooked to perfection.
Barroco
Begin with raw oysters and champagne if you're so inclined; we did. As Barroco's owner Roberto Porres says the idea for the space was "daring to be more cozy, without necessarily altering the haute cuisine. Plating that's too fancy doesn't speak to me. It's a lot of work for nothing and I think we really need to present our meals clearly; they are of course healthy and appetizing, but it's still just a plate. We don't need to stray too far from our basic human instincts, eating is very natural. You have to respect food, not manipulate it too much." Hear hear.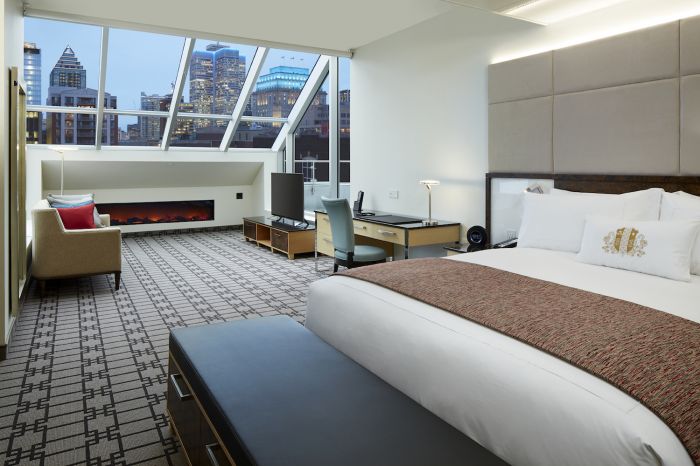 Le Mount Stephen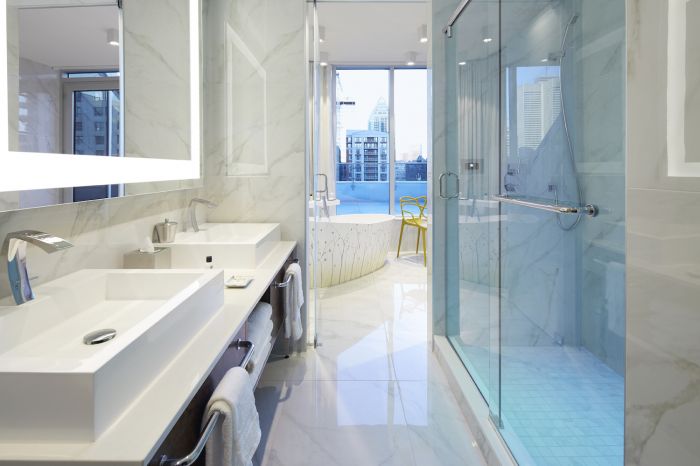 Le Mount Stephen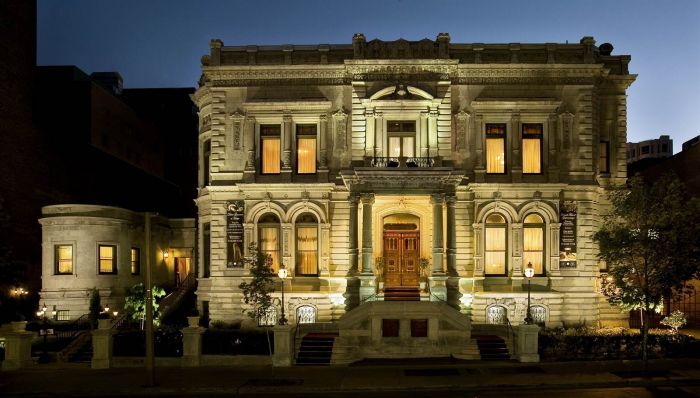 Le Mount Stephen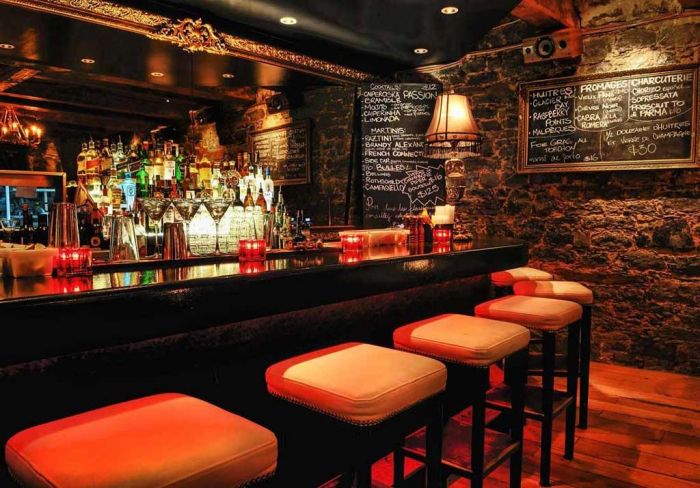 Barroco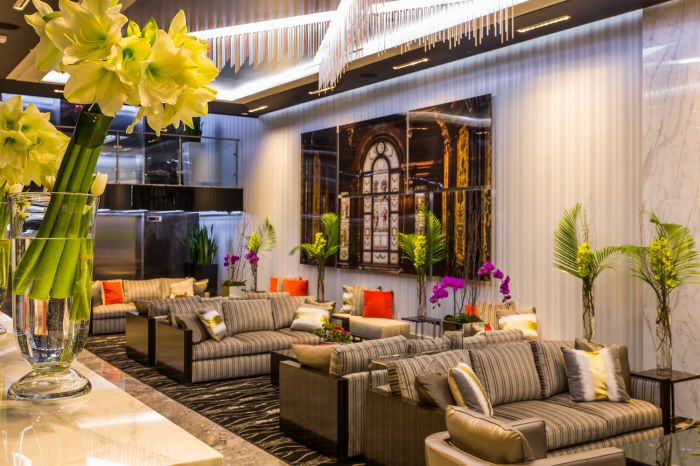 Le Mount Stephen