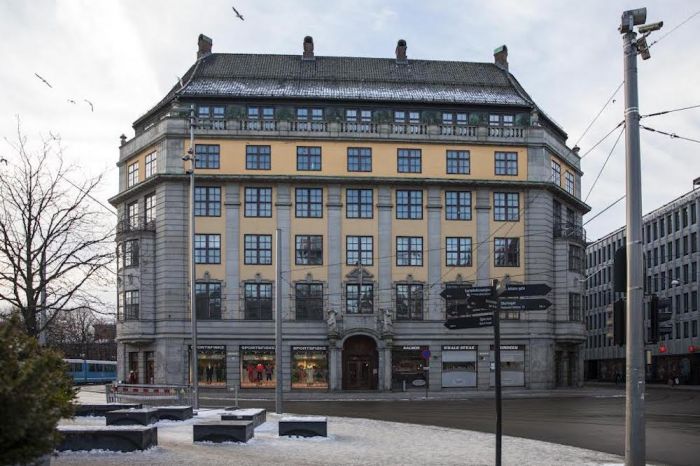 Nordic Hotels
"Architecture should speak of its time and place, but yearn for timelessness," said Frank Gehry, world-famous architect. Though he was speaking in general about the aesthetic of all architecture, he also could have been speaking about the renovation of the old Oslo Norwegian-American building into Amerikalinjen, a high-end luxury hotel. Gehry's meanings fit perfectly.
This iconic building, built in 1915, was once the home of the Norwegian-American Line, a company that owned ships carrying mail, cargo, and emigrants between Norway and America. And, a full century later in March 2019, the edifice that once was the starting point of hopeful Norwegian emigrants boarding passenger ships to America, will become Amerikalinjen –The American Line, the newest Oslo hotel with a significant seafaring travel legacy.
The early history of this building is tied to emigration. The first sea journey, with 1800 emigrants, set sail in 1913 on the 502-foot-long Norwegian-American line's Kristianiafjord, sailing from Oslo to New York. It is said that over 900,000 emigrants traveled on the Norwegian-American line, hoping to find new life challenges in America.
Later in the 20th century, the building was renamed The American Line, and it became the offices of the exclusive cruise brand for luxury travel. The evolution from the Norwegian-American Line to the The American Line lies in the change of consumer interest: from emigrants seeking new lives in America, to luxury travelers, seeking new vistas on high-end cruises. In both, the DNA of adventure and exploration lived in this building from the early 1900's to the 1980's.
So, it was a challenge architecturally and design-wise, to repurpose such an legacy—laden, early 20th century, Baroque Revival building into an urban resort, maintaining the Oslo seafaring history while creating a new urban identity.
Petter Stordalen, the well-known, multi-awarded Norwegian who created the awards-winning Oslo hotel, The Thief, understood this idea, as his experience lies in cherishing legacy while creating new ideas in 21st-century hotel rejuvenations.
"We went all in when we opened THE THIEF five years ago," reminisced Mr. Stordalen, "and now we're doing it again. Amerikalinjen will be a unique addition for both Oslo and Nordic Hotels & Resorts, joining our portfolio of independent hotels. This is the most we've ever invested in a square kilometer. Amerikalinjen will ensure that an area, in which no one for years saw any potential, will again be filled with energy, engagement and enthusiasm."
Stordalen's past-into-present vision has been one of impassioned dedication. And, consistent with his vision, it is assured the hotel will not become another museum full of dusty, though historic Norwegian-America Line artifacts. Though his vision is respectful of this history, it moves ever forward into the 21st. century.
Siri Loining, the Project Manager and Concept Developer of The Thief, now consults and works with Amerikalinjen, "The authentic guest experience is crucial in the hospitality industry, so, with Amerikalinjen, we are creating a modern boutique hotel with historic undertones, making both past and present accessible for a new guest audience.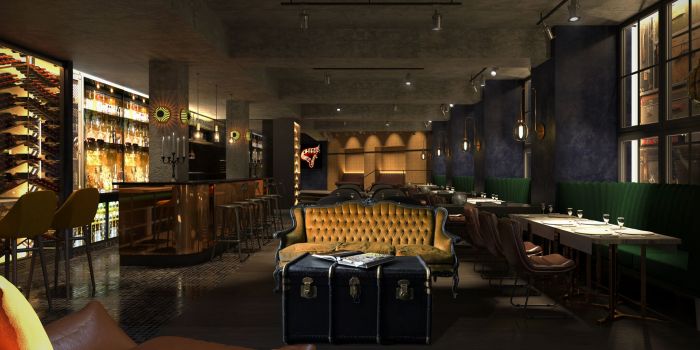 "As just one example," she continued, "we are collaborating with Hadeland Glassworks, a company founded in 1762, an hour from Oslo, that created glasses for the ships back in the 1950's. We are working with them to create replicas for our bars and restaurants. We're also creating drink menus featuring classic cocktails served during these times."
Yet, with all the thought that has produced this newest hotel renaissance, Amerikalinjen aims at the timelessness mentioned by Frank Gehry. Yet, it will also be a contemporary sanctuary, an urban resort for active travelers. With 122 rooms, the Atlas Restaurant and Café, the Gustav Jazz club, and Pier 42, the classic bar, Amerkalingen is set to become the new, historic part of Oslo's 21st-century hospitality identity. Looking forward to its opening in March 2019.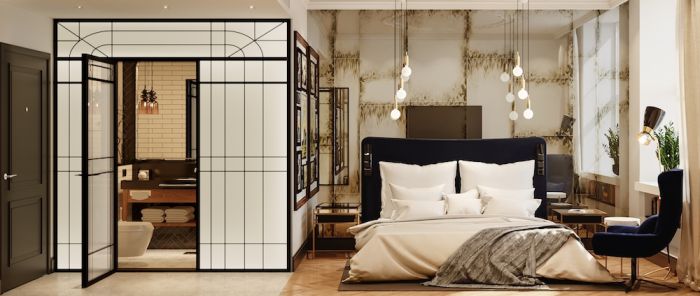 Amerikalinjen
Room at Amerikalinjen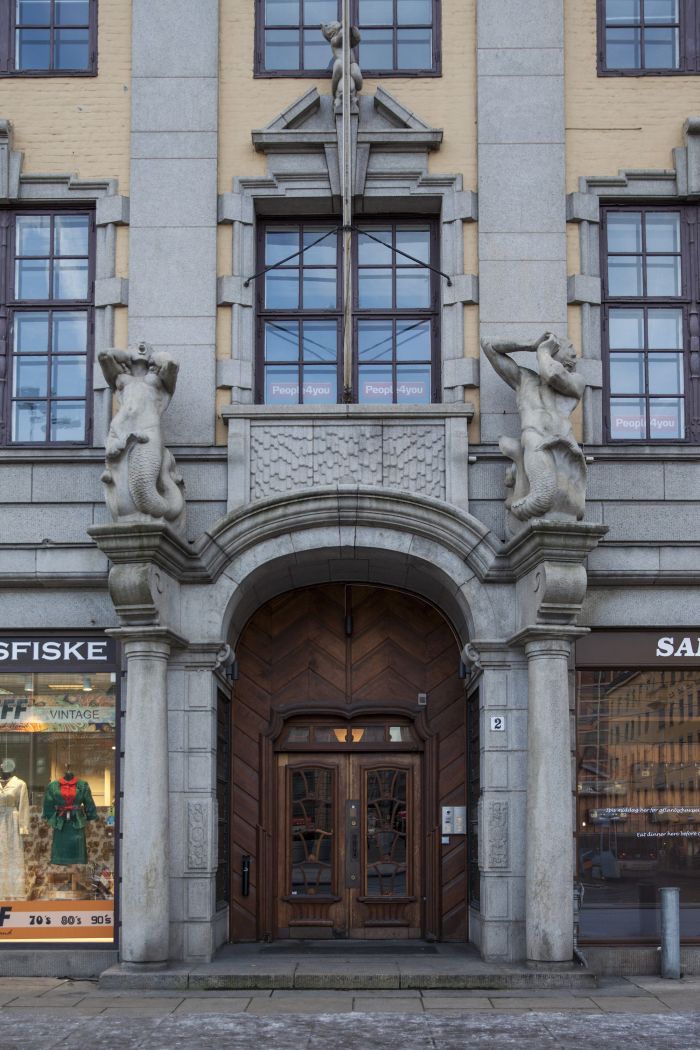 Amerikalinjen
Exterior Entrance, Ameroikalinjen, with two statues, one Triton, Greek God Of The Sea, other ine Nereid, a Sea Nymph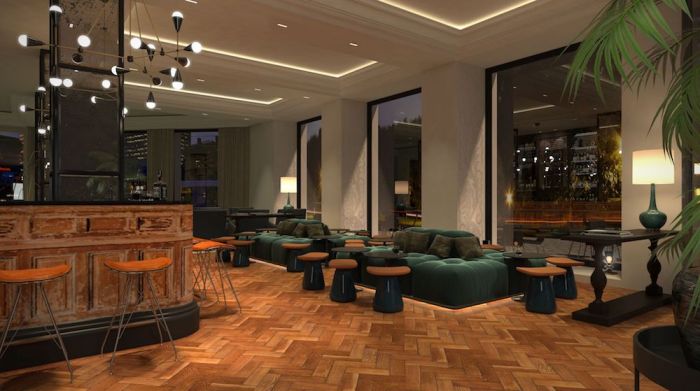 Amerikalinjen
Pier 42 Cocktail Bar, Amerikalinjen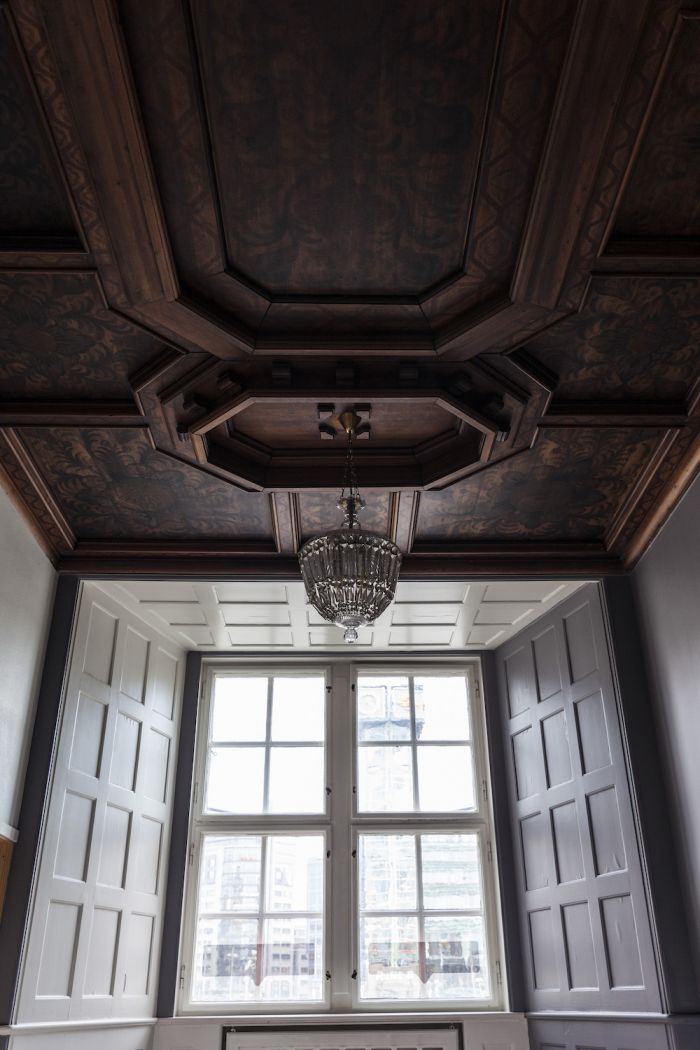 Amerikalinjen
Library Ceiling -- will be kept as is.The Library will be full of books, delineating Norway and cruise line history.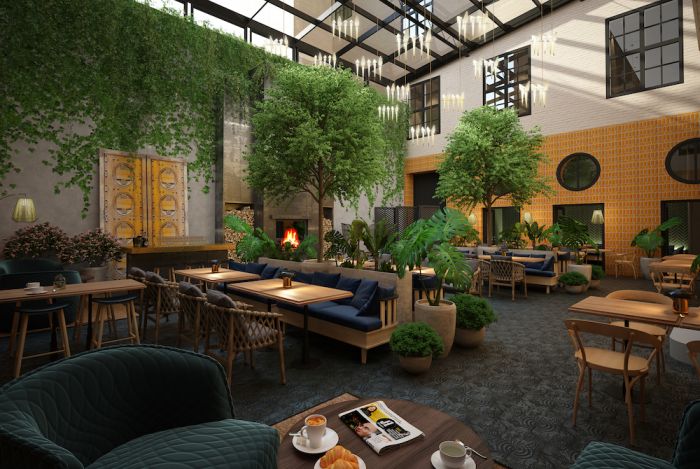 Amerikalinjen
The Haven, Amerikalinjen. In the heart of the hotel is a greenspace -- for eating, talking, reading.