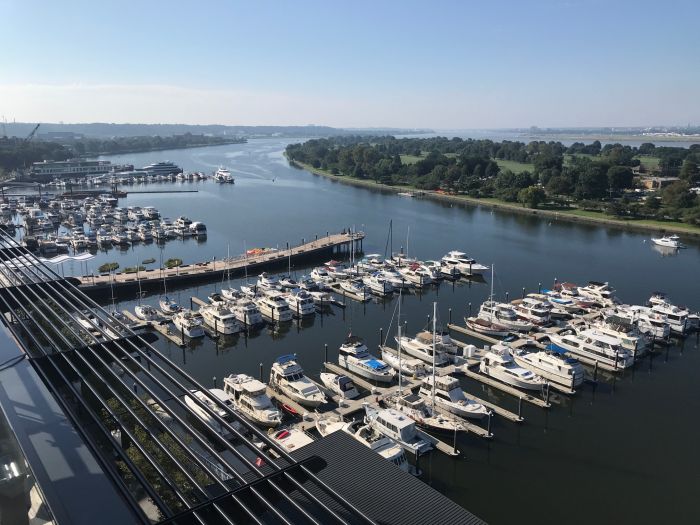 Jill Weinlein
Usually, when I visit Washington D.C., I stay in the political epicenter just steps away from The White House, The National Mall and National Monuments. On my last visit, I decided to explore the Southwest D.C. area and stayed one night at the new InterContinental Washington D.C. Located in the newly repurposed The Wharf area, the neighborhood's developer Hoffman-Madison Waterfront built a new lifestyle complex offering three hotels, dining, residential and entertainment venues along the Potomac River.
The InterContinental at The Wharf is a 12-story waterfront hotel offering 278 guest rooms with 33 suites. One suite is a two-story Presidential penthouse, just below the rooftop bar and sparkling pool with views of the riverfront, Jefferson Memorial and beyond.
The exterior has a distinctive red brick with metal accents and glass, while the interior design is modern featuring a color palette of beige and nautical blue with contemporary maritime and industrial decor and elegantly furnished rooms.
Checking into room 907, we appreciated the two queen beds with high-quality cotton linens and two different pillow types - down and non-allergenic foam pillows. In the closet were two plush bathrobes and complimentary slippers. The luxurious bathroom features a large walk-in glass enclosed rain shower and handheld shower-head system.
The Wharf offers a plethora of dining options, yet we chose the ground floor restaurant Kith/Kin. It's Top Chef Season 13 alum Kwame Onwuachi's restaurant celebrating the flavors of Nigeria and Jamaica with New York inspiration. Chef Kwame named his restaurant after the old Latin term for friends and family, paying homage to his family members who guided him to become a chef. His grandmother's goat shoulder roti recipe is one of the many pleasing innovative dishes. The restaurant is open for breakfast, lunch and dinner.
Even though we were one mile from the center of Washington D.C., there is a free Southwest Neighborhood shuttle bus that takes hotel guests to the Smithsonian and National Mall every 15 minutes. From there, everything is close by taking the metro, renting a bike, electric scooter or walking.
The Wharf is a new daytime and evening destination offering waterfront entertainment, bars, restaurants and a long wooden pier with large swings for visitors to rest their weary feet after a day exploring our Nation Capital.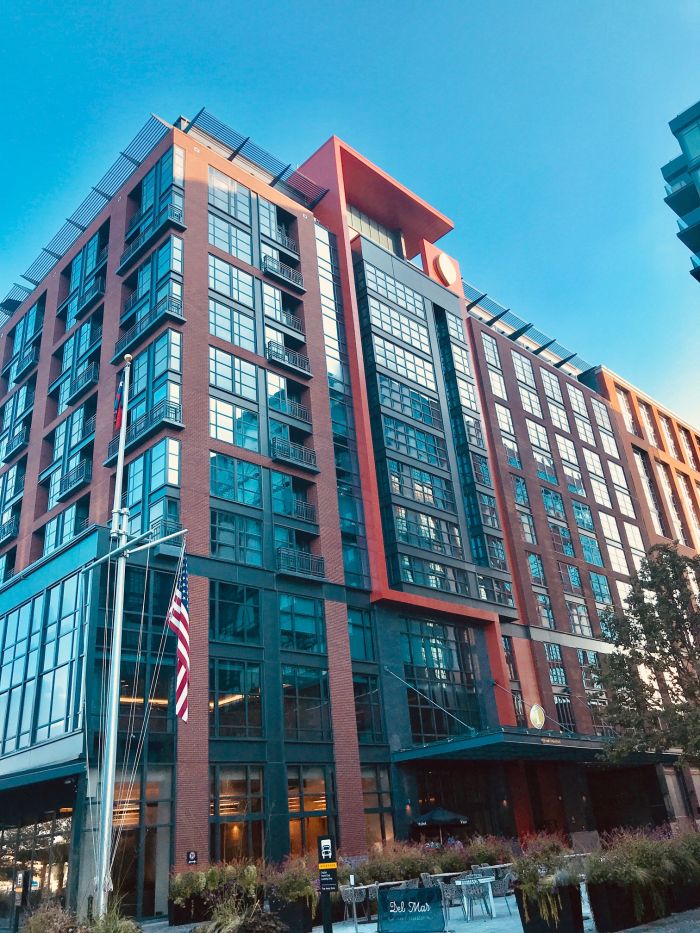 Jill Weinlein
The red brick, metal and glass exterior of the InterContinental at The Wharf allows views of the Potomac River.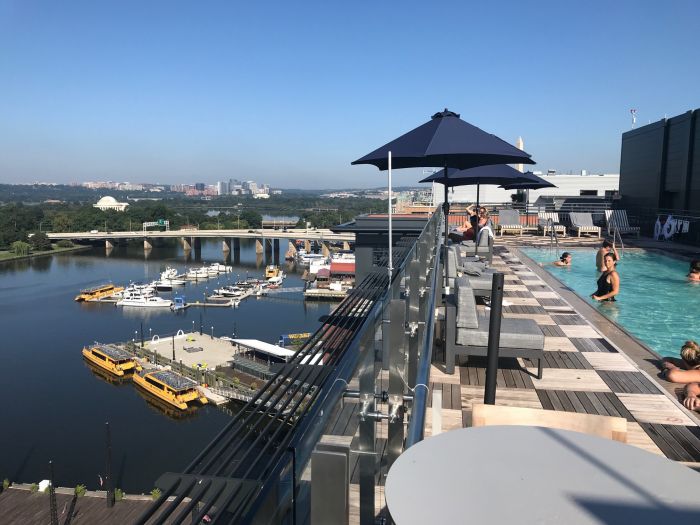 Jill Weinlein
Guests enjoy the rooftop bar and pool to take in river and city views.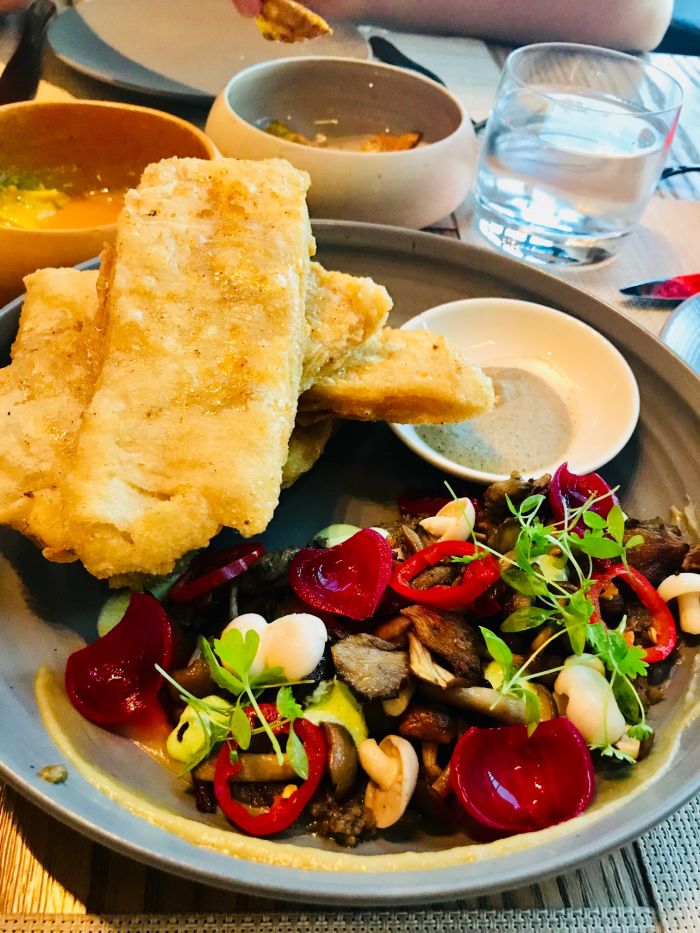 Jill Weinlein
The cuisine at by Top Chef Alum Kwame Onwuachi at Kith/Kin celebrates the cuisine he enjoyed eating as a young boy.