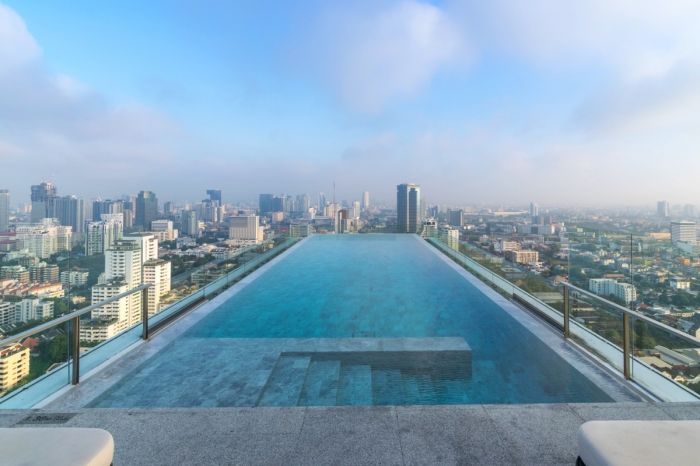 137 Pillars Suites & Residences Bangkok
For first-time visitors to Bangkok, the city can be a bit overwhelming to the senses with its colorful and fragrant night markets, sky-scrappers, over-eager street vendors, cheeky Tuk-Tuk salesmen and epic traffic jams. Looking to merely rub shoulders with the masses as opposed to being thrust harshly in the midst of the colorful community we were delighted to discover the super-elegant and refined 137 Pillars Suites & Residences. Set in the heart of Bangkok's upscale Emquartier & Emporium Shopping area in the stylish Thonglor district, 137 Pillars Suites & Residences is more than equipped to become your home away from home.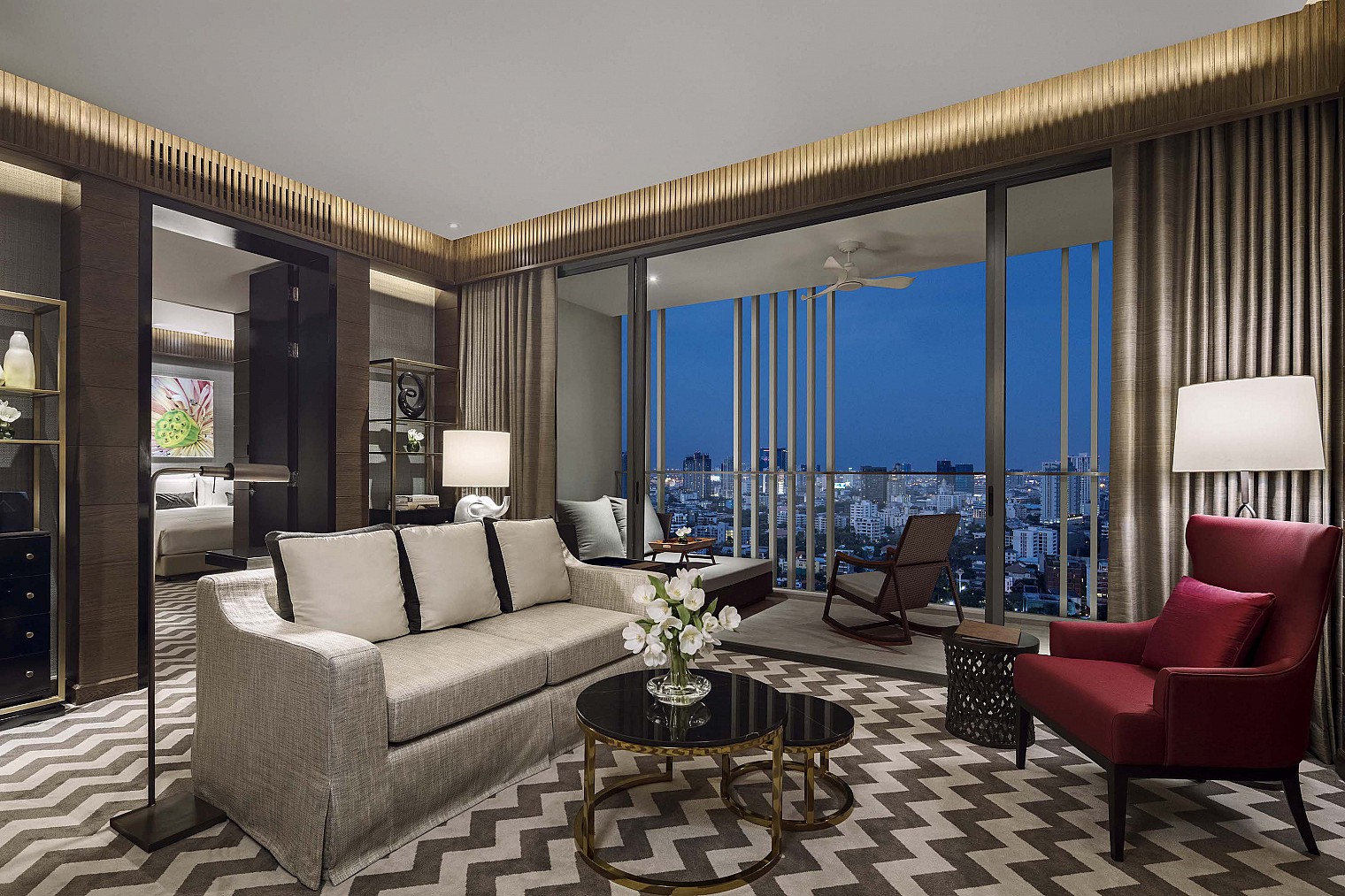 Ayutthaya Suite-137 Pillars Suites & Residences Bangkok
As a member of the prestigious Small Luxury Hotels of the World, 137 Pillars Suites & Residences offers 34 suites, 179 residences, two restaurants, two bars, two pools, the Nitra Spa & Wellness center, a gym, yoga and fitness studio (exclusively for suite guests), a golf driving range and simulation studio, a putting green, hair salon, and two meeting rooms for business ventures. Lucky suite guests are treated to daily Afternoon Tea in the lovely Nimitr restaurant in addition to Happy Hour cocktails in the swanky Jack Bain's Bar. The main pool was quite the hit with privileged Millennials jockeying for prime-Instaworthy real estate so we were quite delighted to have the VIP, Infinity Sky Pool on the rooftop all to ourselves as access is only granted to suite guests. Sipping Strawberry Daiquiris while taking in the seductive Bangkok skyline from your seemingly private infinity pool is just something you have to experience at least once for yourself.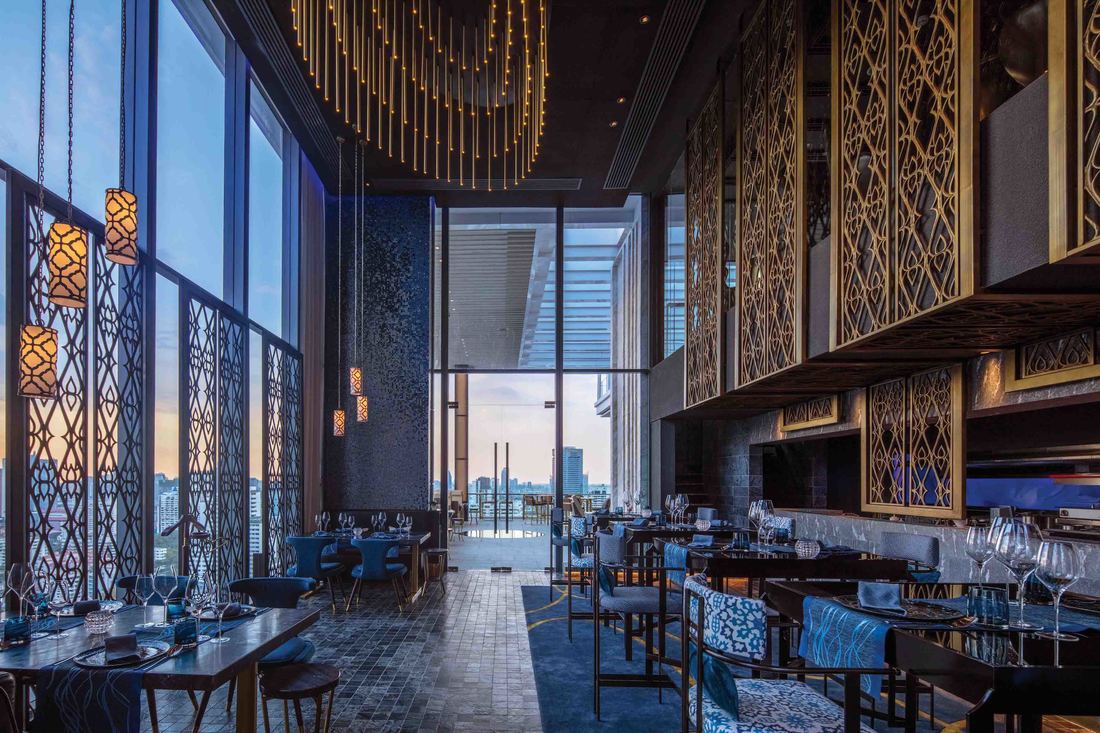 Nimitr Restarant-137 Pillars Suites & Residences Bangkok
Be prepared to never want to leave if you book one of the opulent suites. The spacious Rattanakosin Suite is 1367 SF and features two elegantly appointed bedrooms along with a wine cellar and maxi bar, 24-hour butler service, a large balcony with a generous daybed and a classic rocking chair. The generous walk-in closet and the stylish circular tub will have you ready to move in. The Thonburi Suite and Sukhothai Suite each have one bedroom and posses 1248 SF and 753 SF respectively. They both contain similar amenities to the larger Rattanakosin Suite, though on a smaller scale. Enjoy your private in-suite dining and the views from your opulent bathtub. The Sukhothai Suites can be fitted with a twin or king size bed configuration. We stayed in a breathtaking one bedroom Ayutthaya Suite at 1022 SF which is named after the former capital of the Kingdom of Siam which was a prosperous international trading port until it was destroyed by the Burmese in 1767. The enormous bathroom with his and her vanity areas was the largest we had ever experienced and the Japanese smart-toilet was a nice touch.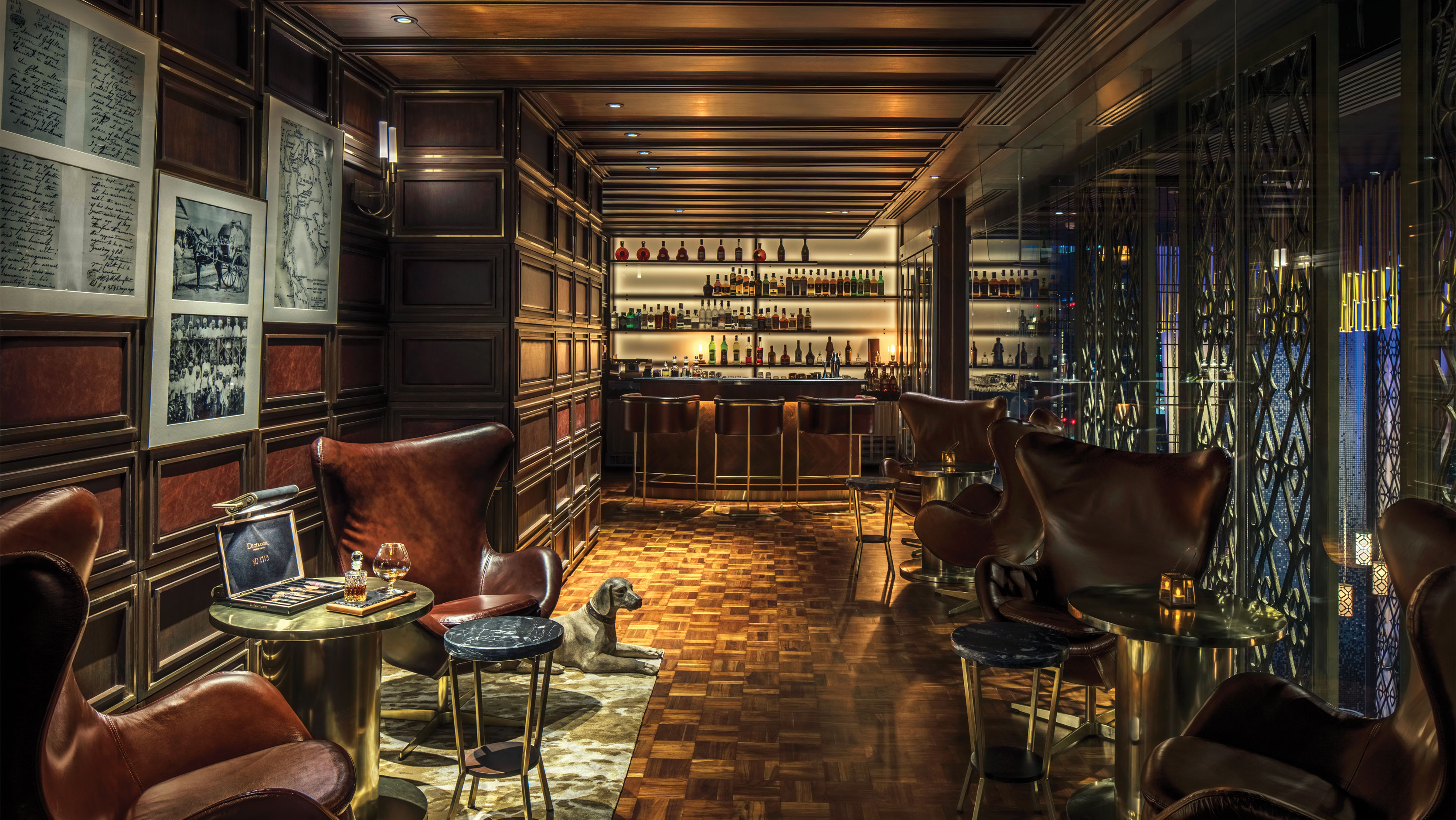 Jack Bain's Bar-137 Pillars Suites & Residences Bangkok
If you are looking for a homier feel when booking your stay, opt for one of the more economical Studio, One Bedroom or Two Bedroom Residences that are designed to world-class standards and come equipped with a full kitchen, washer and dryer, private balcony, 24-hour dining service, and daily housekeeping. The Pillars Executive Two Bedroom Residence is perfect for families or a small group of guests at 980 SF.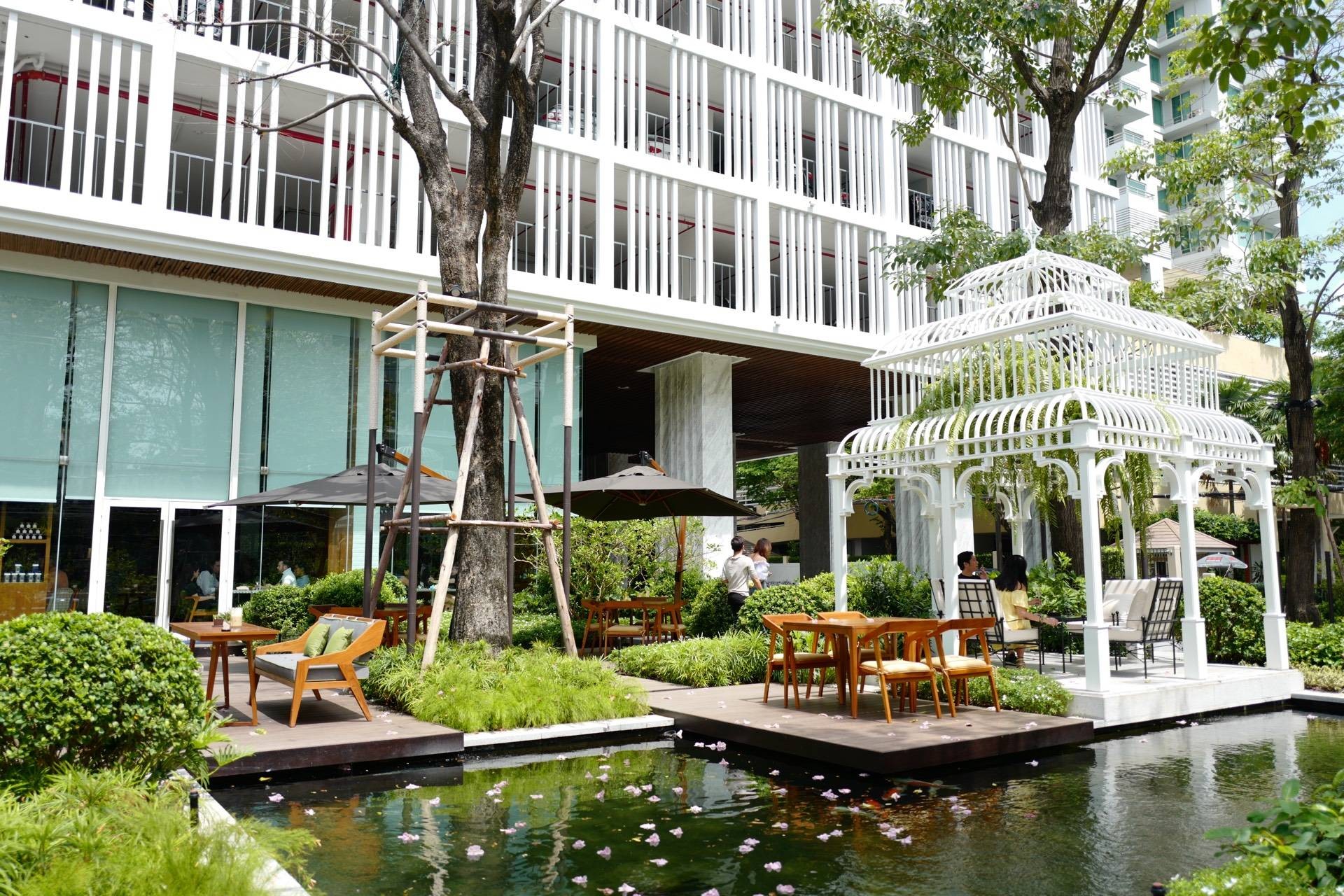 Gardens and Pavillion-137 Pillars Suites & Residences Bangkok
137 Pillars Bangkok currently has a suite exclusive benefit for suite guests that allows for a flexible 24-hours check-in and check-out for those who book direct on the property's website. Additionally, If you book a 3 night stay in one of the suites you only pay for 2 nights with the Stay 3 Pay 2 offer. You'll never feel bored when you book a stay at 137 Pillars Bangkok as the property curates exciting events for guests such as the Culinary Delights From Turkey festival that sees celebrated Turkish Chef Tolgar Mireli preparing delightful Turkish cuisine infused with Turkish culture over a two week period.