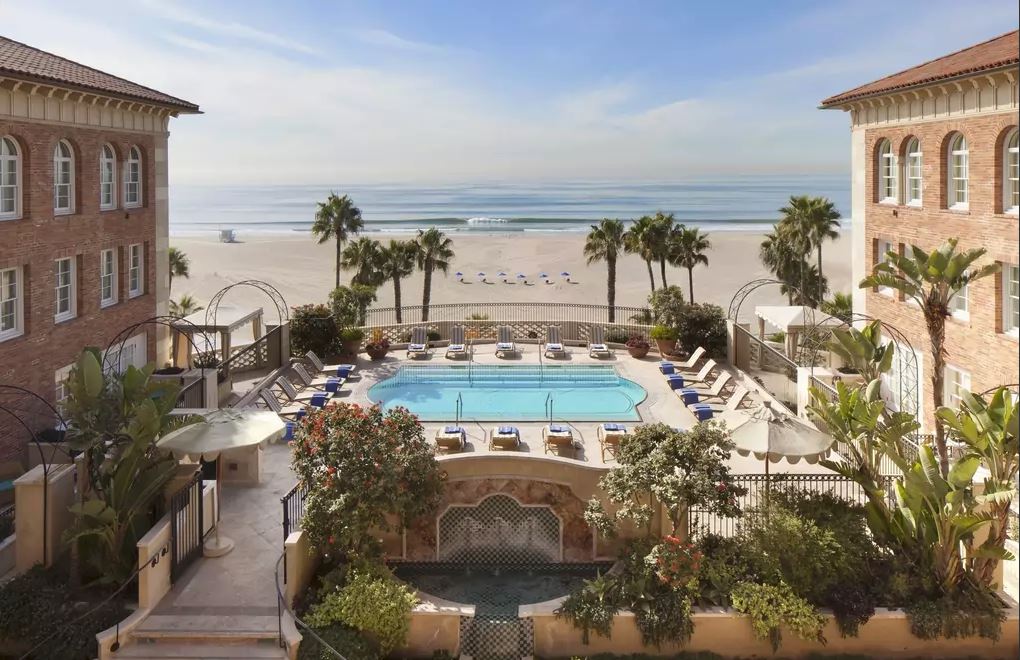 Casa Del Mar
Wake up and smell the sea. From the sun-soaked Florida sands and classic So-Cal coast to the international beaches of Cabo and Bali, there are miles of waterfront real estate just waiting to be discovered. And anyone who has indulged in a seaside getaway knows the real game-changer – staying on the beach versus staying near the beach.
These dreamy retreats live up to their "toes in the sand" claims. Serving up ocean views through every window and offering amenities like seaside spa treatments, the resorts take full advantage of prime location.
If you're hungry for surf-worthy waves or thirsty for beachfront cocktails, they're sure to fuel your soul.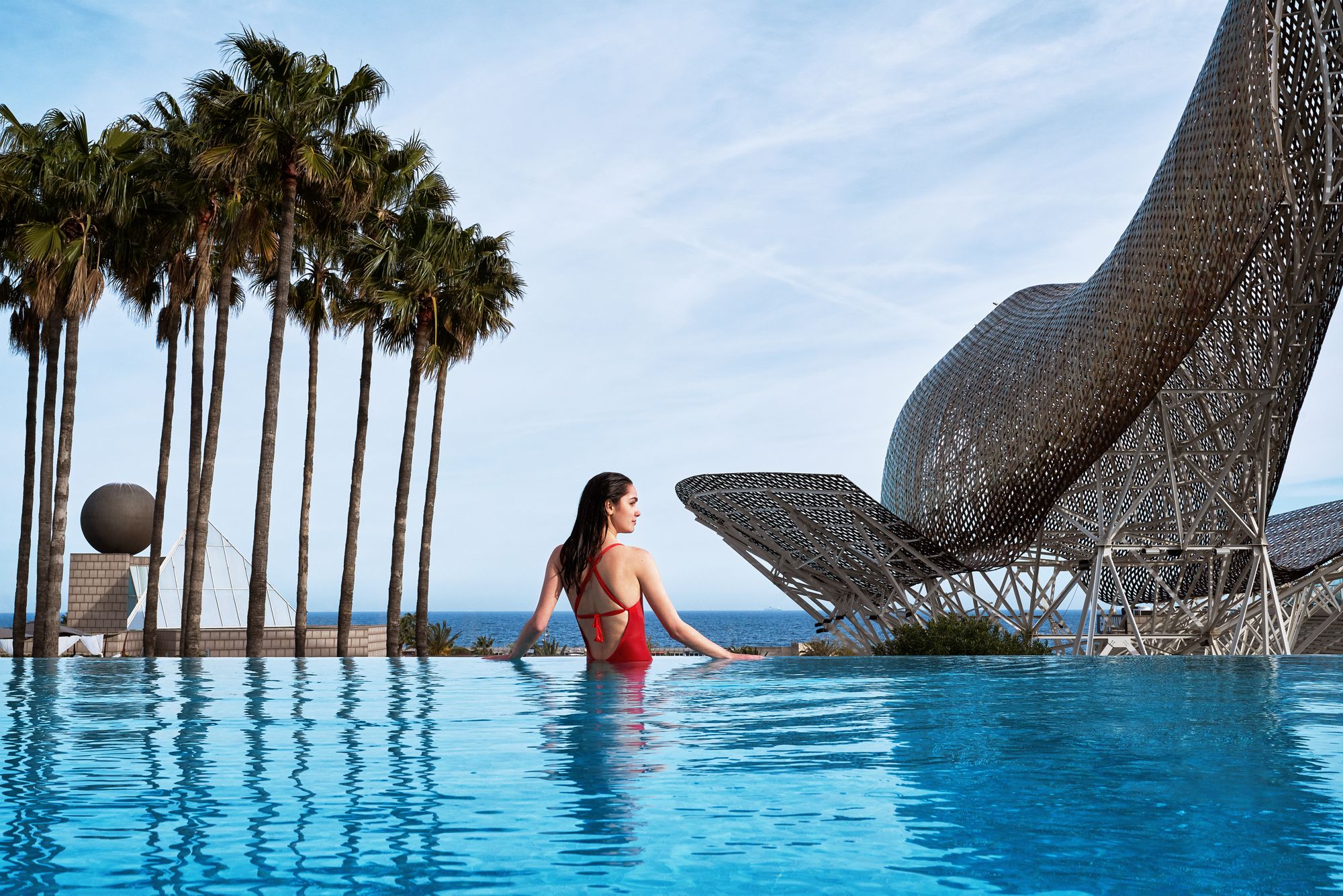 The Hotel Arts a Ritz Carlton's Property – Barcelona, Spain

There's a reason why so many people love Barcelona, in fact, there are many. The capital of Catalonia oozes with culture as an art lovers paradise, foodie mecca, and has a nightlife scene that doesn't sleep. The city is fronted by the beautiful blue hues of the Balearic Sea and miles and miles of sandy coastlines where beachgoers dip in the sea, surf waves and perfect their tans. Read More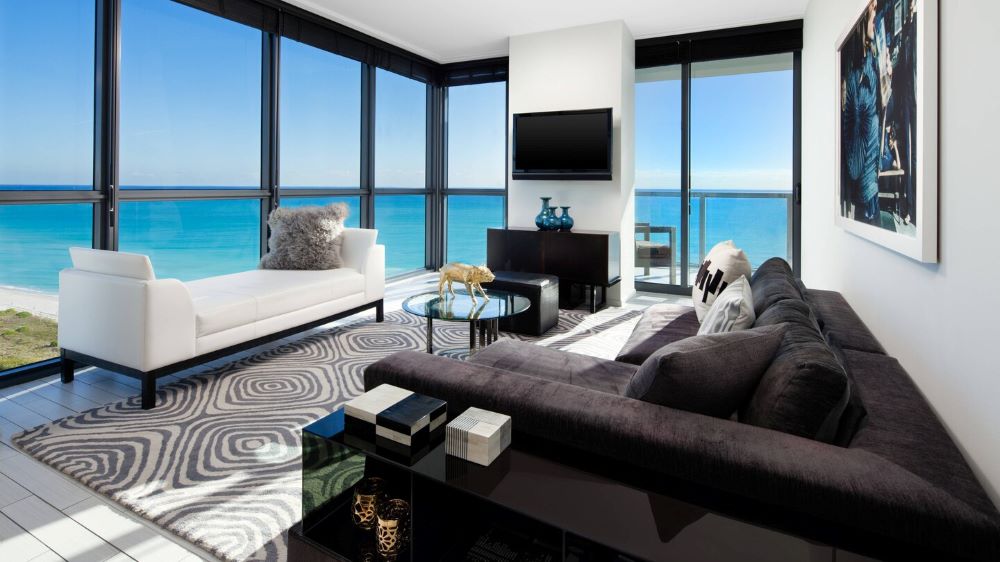 W South Beach – Miami, FL |
It's no secret that Miami doesn't do "low-key." This vibrant city where neon is king and colorful Lamborghinis sit neatly parked next to glossy Rolls Royces on Collins Avenue is the kind of place that turns heads by its mere existence. You want understated luxury? Look elsewhere. Read More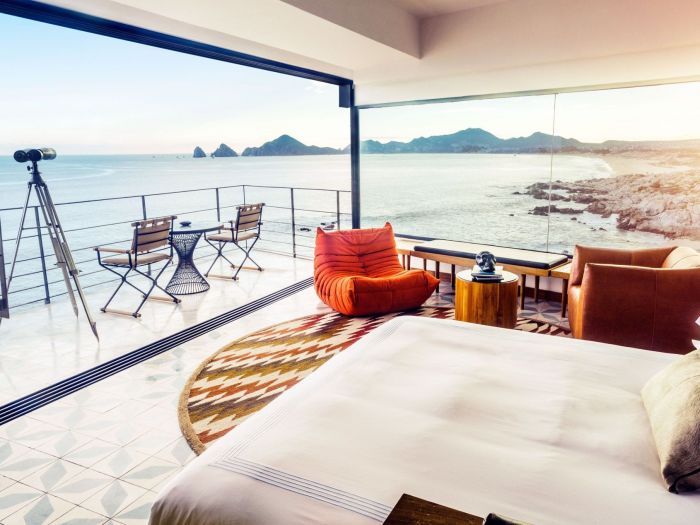 The Cape – A Thompson Hotel – Cabo San Lucas, Mexico |
More than just a simple spa break, the upcoming multi-day wellness retreat at luxury boutique hotel The Cape promises to combine challenging group workouts and mindful meditation sessions with luxe spa treatments. Perhaps the main highlight, though, will be a spiritual cacao ceremony led by a local guide that explores ancient Mayan wisdom and practices. Read More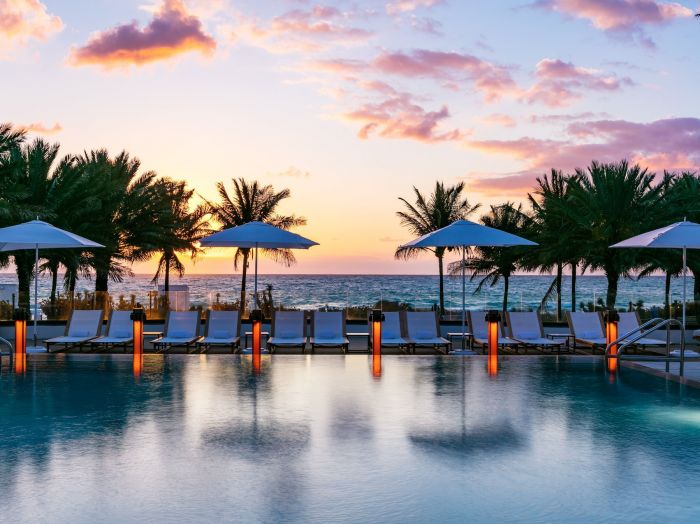 Nobu Hotel Miami Beach – Miami Beach, FL |
The recently opened, 206 room, beachfront resort is the brainchild of legendary Japanese chef and visionary, Nobu Matsuhisa. With an eye for design that is as refined as his palate, Matsuhisa - in partnership with Academy Award-winning actor Robert DeNiro - has expanded the Nobu mark of excellence beyond his famous eponymously named restaurants and into the world of hospitality. Read More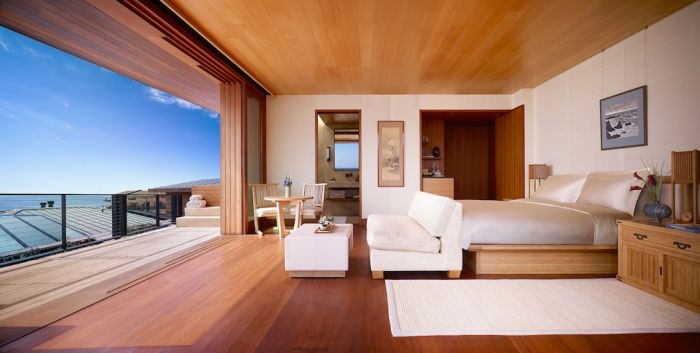 Nobu Ryokan – Malibu, CA |
No place is more quintessentially Californian. Book one of the 16 custom guest rooms or suites at the NobuRyokan with an ocean, or garden view or directly located on the beach. Named after traditional Japanese inns and built with naturally stained teak and ipe woods, the Nobu Ryokan will immerse you in a serene environment perfect for self-reflection and meditation. Read more on SoCal Beach hotels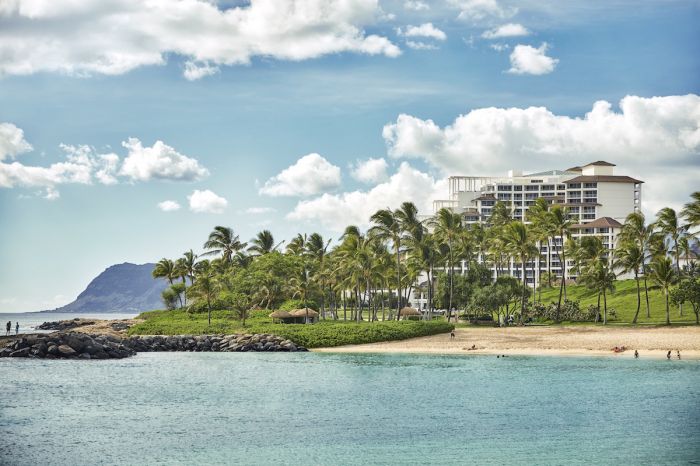 The Four Seasons – Oahu, HI |
The 50th state's newest luxury resort however, the Four Seasons O'ahu at Ko Olina, offers elite travelers the best of both worlds, being both close to Honolulu yet sited in an ideal location offering all the luxury and privacy of a world-class beach resort worthy of the legendary Four Seasons name. Read More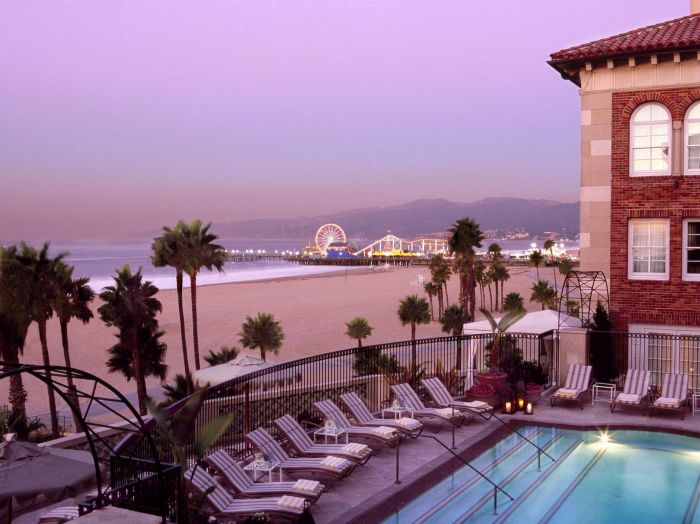 Casa Del Mar – Santa Monica, CA | View More Photos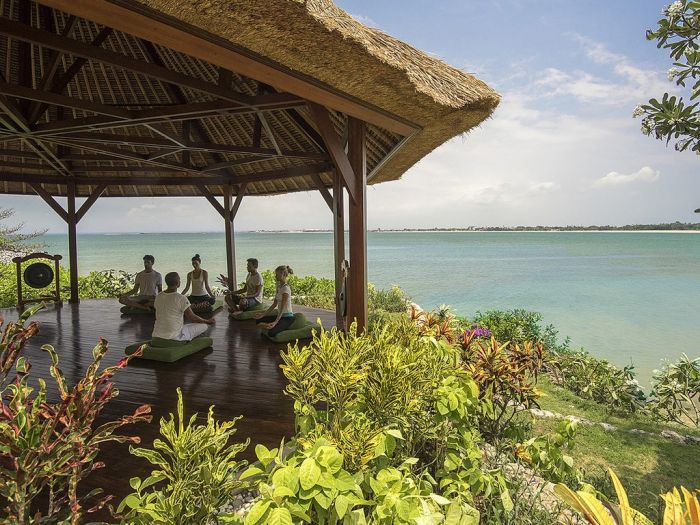 Four Seasons Jimbaran Bay – Bali, Indonesia |
Bali is more than one place. It is a destination of destinations offering a range of experiences from the full-on party central of Seminyak to the spiritual calm and serenity of Ubud. The cerulean seas and their beaches are simply perfect as are the tropical landscapes. One of its most scenic beaches is Jimbaran Bay, an enormous horseshoe-shaped bay of white sand beaches and blue seas. Read More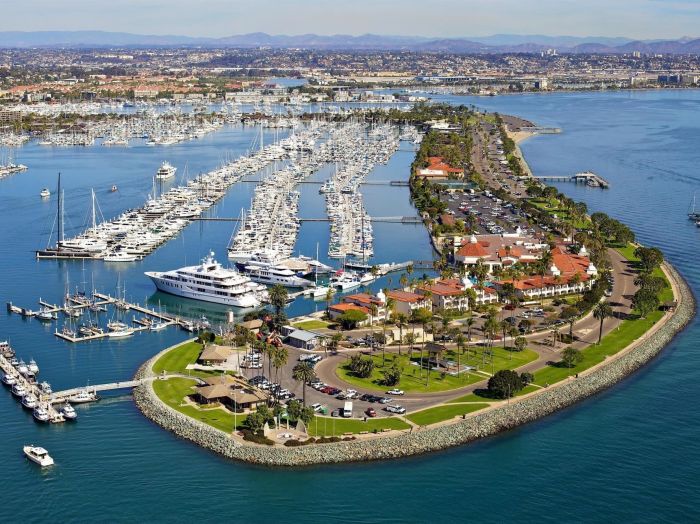 Kona Kai Resort & Spa – San Diego, CA |
San Diego's Shelter Island is home to the iconic Kona Kai Resort & Spa, a Noble House Resort that brings California-contemporary island-inspired décor on the tip of San Diego's historic Shelter Island. The resort features eight buildings which house the 170 guestrooms and suites, along with its spa and fitness center, meeting rooms, restaurants and more. Read More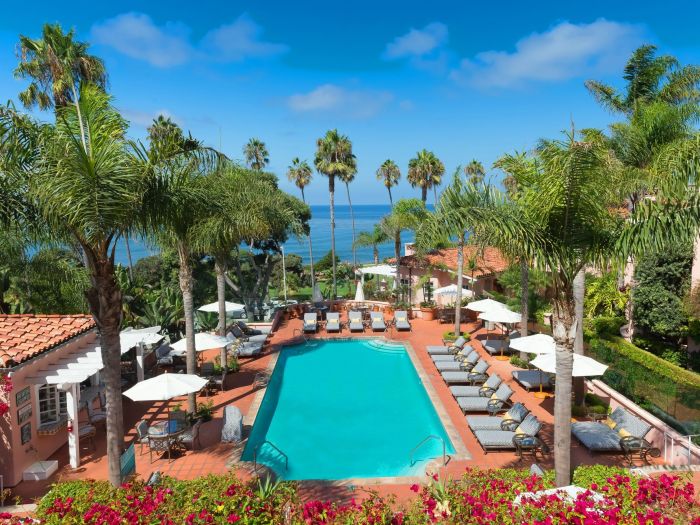 La Valencia – La Jolla, CA | View More Photos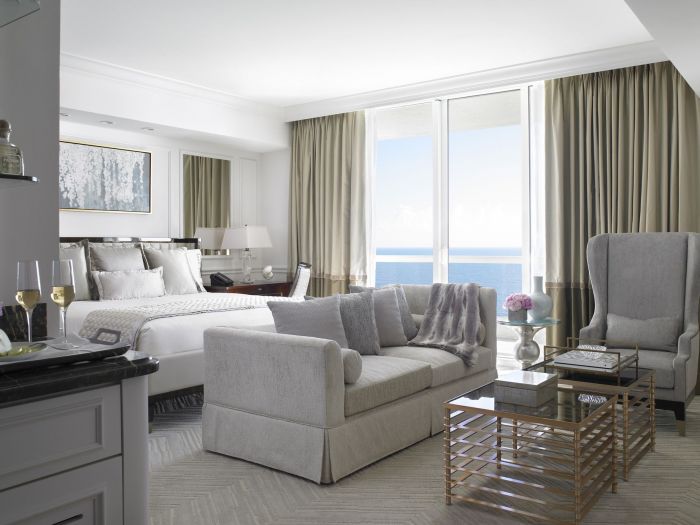 Azul Beach Resort The Fives – Playa del Carmen, MX |
With a plethora of resorts to choose from in Mexico's idyllic Riviera Maya, the best properties go the extra mile to attract discerning guests. That's certainly the case at the Azul Beach Resort The Fives in Playa del Carmen, which recently unveiled a 43,000-square-foot expansion. Read More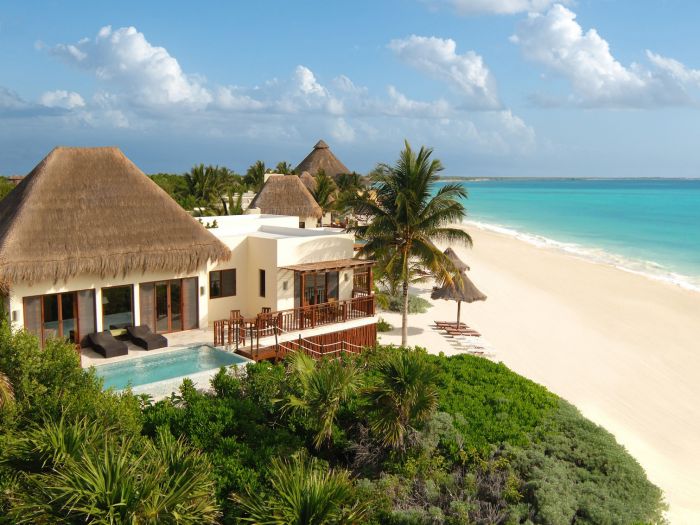 Fairmont Mayakoba Riviera Maya – Playa Del Carmen, Mexico | View More Photos
Content and Hotels Sponsored By HotelsVillasDirect, visit Luxury Hotels listing for more options
Find the Most Expensive Luxury Suites in Los Angeles