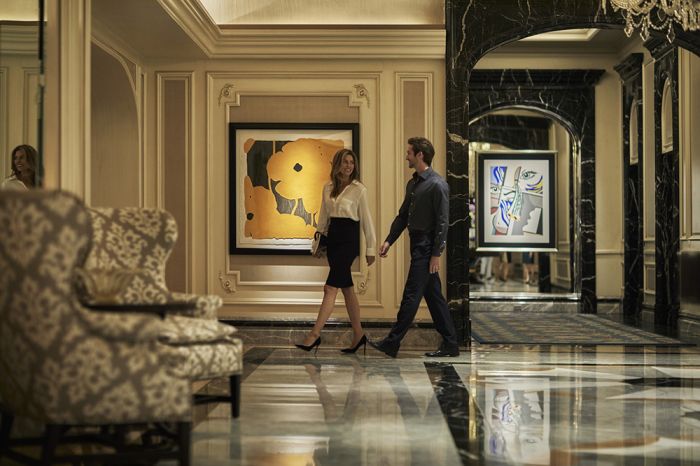 Courtesy of Four Seasons
The energy of Chicago is a sensation unto itself; the dynamism of the city, the bustling crowds along streets and waterways, and one of the best food scenes on the planet. Aptly named "The Magnificent Mile", skyscrapers reach for the skies and boats navigate the waters, arts and culture thrive on the shores of Lake Michigan, and the architecture is nothing short of breathtaking. Stepping over the threshold of Four Seasons Hotel Chicago, guests are transported to a quiet, elegant experience, riding to the 7th-floor lobby for an experience treasured in the city.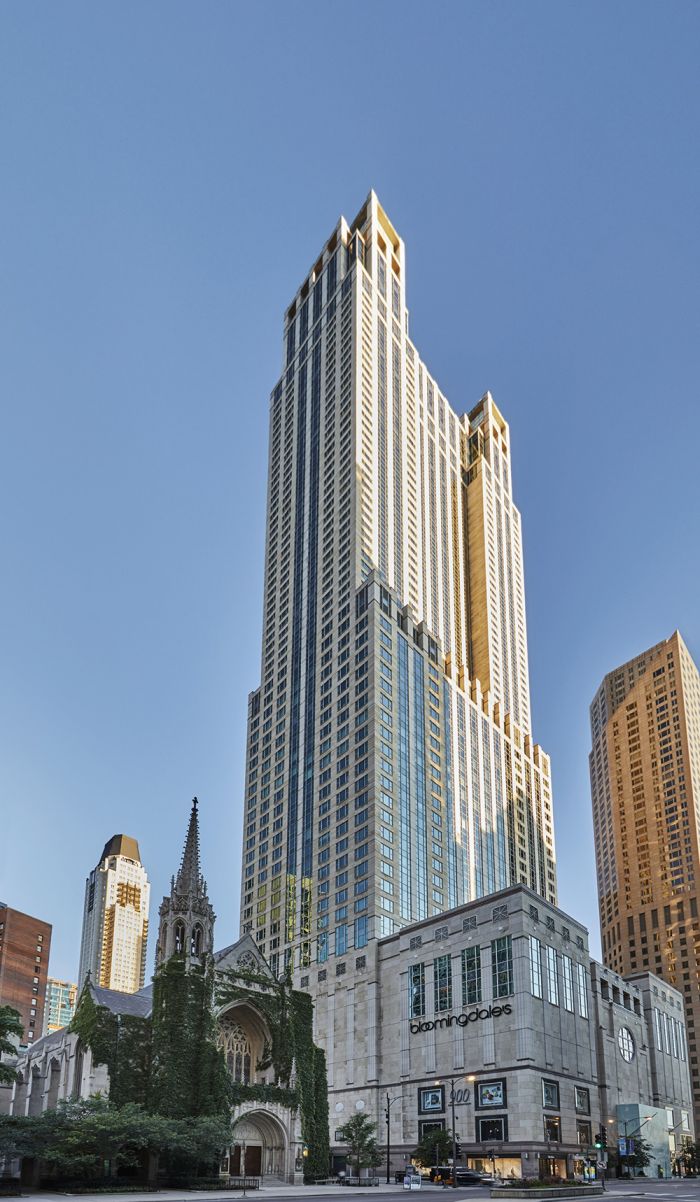 Courtesy of Four Seasons
Offering the highest luxury rooms in the city, the elevated lobby is an ideal place to start. With wood and stone finishes, lounge areas, shopping and dining options, the know-how of Four Seasons is palpable. Warm greetings invite guests into the space, whether for check-in or a meal at the illustrious Allium restaurant.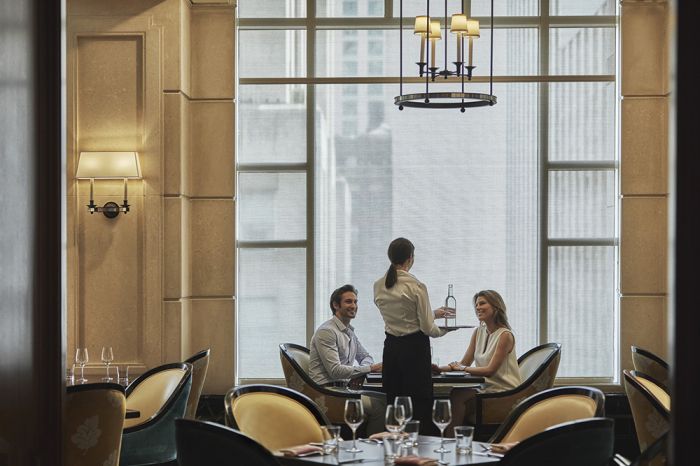 Courtesy of Four Seasons
The rich décor of Allium consists of a fireside area and window-side dining option. Looking out to the city, my dining companion and I opt for the seasonal cocktails and fare (the Walleye fish dish did not disappoint). The high ceilings, high-touch yet approachable service and thoughtful menus are popular with both hotel guests and locals alike for good reason. Whether enjoying a meal or a lobby-side drink, several special offers pepper the calendar to keep a keen eye out for.
Courtesy of Four Seasons
Soaring to the 33rdfloor, my room looks out to the lake; the top floor of the building in the loft 46thfloor. Expansive views couple with relaxing accommodations. The large floorplans look out to the lake or the city beyond, home to 345 guest rooms with several suites available as well. Crisp linens, shining chrome finishes and appropriate artwork tones make for an ideal escape in the city, whether traveling for work, leisure or with family, you may never want to leave your room.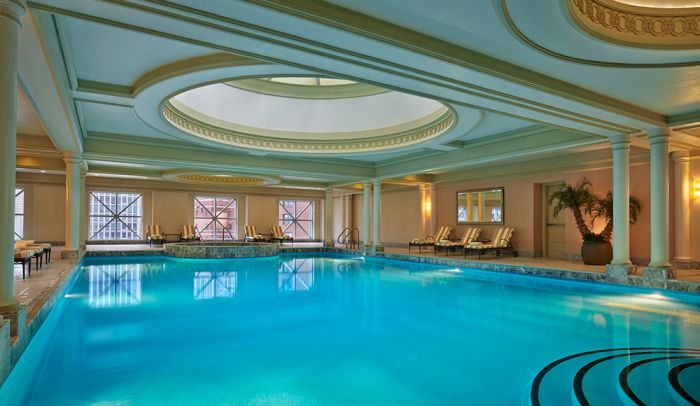 Courtesy of Four Seasons
Ideally located in the heart of the Gold Coast neighborhood, the walkable city is steps from everything. Easy access to the airport and local attractions, a luxury stay at Four Seasons Hotel Chicago will leave you wanting to come back for more. Visit https://www.fourseasons.com/chicago/ for rates and reservations.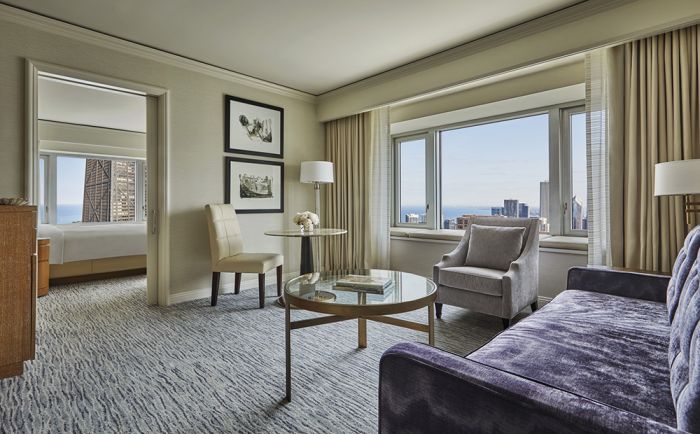 Courtesy of Four Seasons
Contemporary design and elegant finishes in the rooms.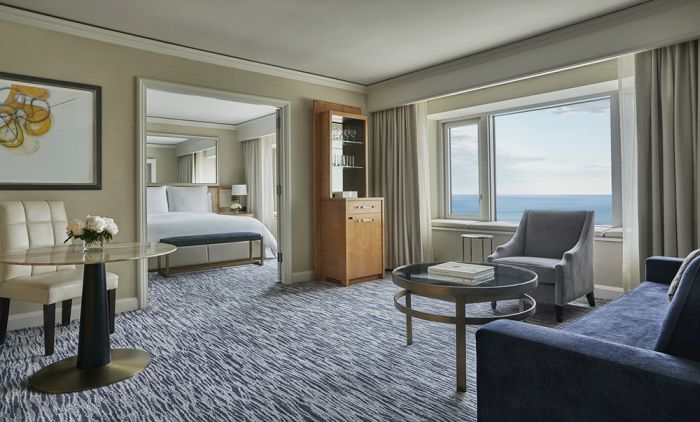 Courtesy of Four Seasons
Lake views captivate guests to Four Seasons Hotel Chicago.