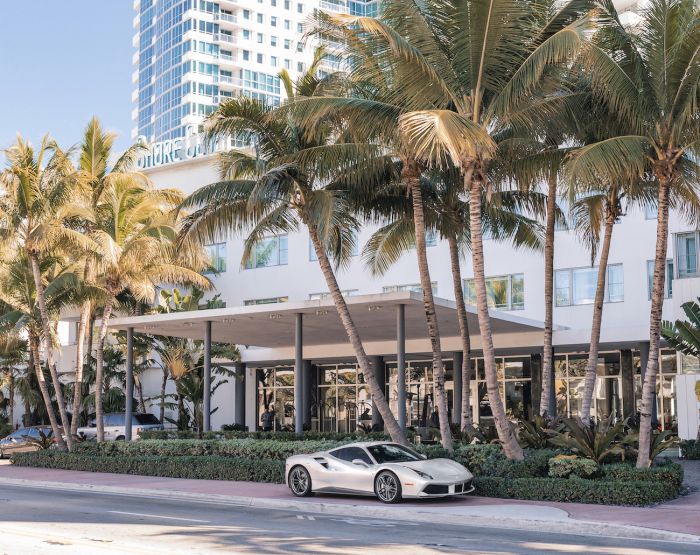 mph club
When it comes to selecting a hip hotel in South Beach, there are almost too many choices these days, most of them housed in the landmarked Art Deco towers that line Collins Ave. You may notice however that creative types — as opposed to those in town to flash their cash and latest surgical procedure — flock to the Shore Club, which offers a certain standard of effortless cool, with plenty of people-watching to be sure but without the stress of an overly contrived scene. Built in 1939 by Miami architect Albert Anis, the Art Deco gem was refurbished in 2001 by famed British architect Sir David Chipperfield, and subsequent renovations by Brazilian architect Isay Weinfeld respected both of their accomplishments.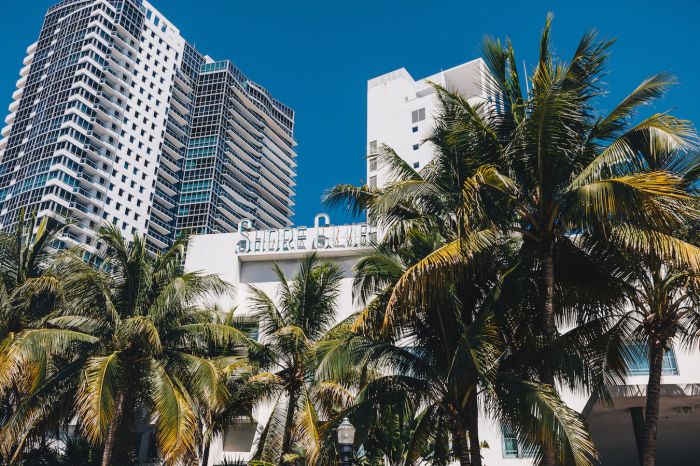 Shore Club
Part of the Morgans Hotel Group under the aegis of luxury hospitality star sbe, the Shore Club bears some relation to sister property Delano South Beach but retains its own distinct identity. Its airy white on white color palette with key color pops not only lets the architecture speak for itself but allows the personalities of the guests to take center stage. And speaking of center stage, that would be the Shore Club's famed infinity pool, whereas Travel + Leisure puts it you can always find plenty of "beautiful people modeling the latest designer swimwear," taking shelter in the elegant cabanas, or sipping drinks from the pool bar. It also has a prime stretch of beachfront where guests can sprawl on lounge chairs and soak up the sun.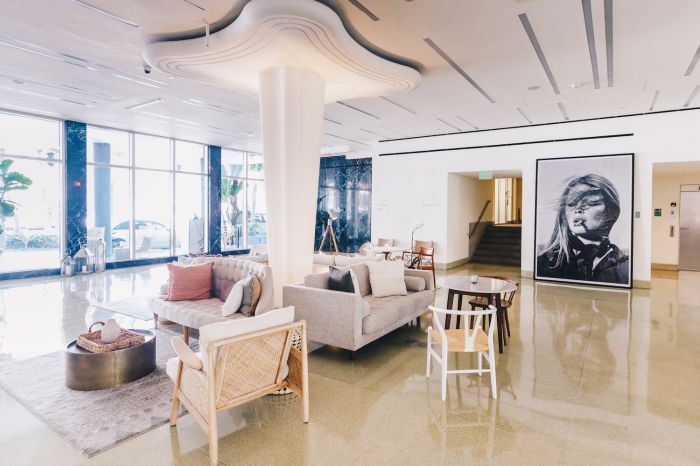 Shore Club
Many of the hotel's 300-odd rooms and suites have ocean views, and its 6,000-square foot triplex penthouse with a private rooftop pool manages to be both understated and over the top. Celebrities and entertainment moguls however can more often be found in one of the Bungalows, which have the air of private apartments within easy distance of the scenic pool. There are only a handful of them which of course makes them more appealing. The duplex retreats feature two bathrooms, natural wood accents, handcrafted fabrics, well stocked minibars and a private outdoor seating area surrounded by lush gardens, in keeping with the hotel's overall aesthetic of alternating beautifully furnished indoor and outdoor spaces.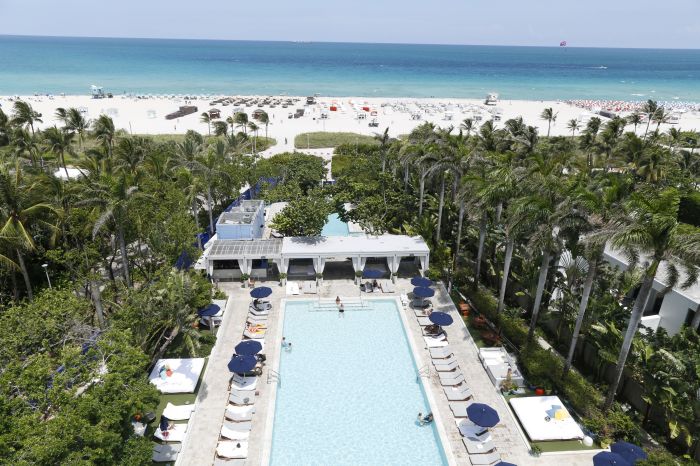 Shore Club
Skybar, the hotel's alluring venue for cocktailing in style, with a plush patio and indoor lounge forming an always-VIP enclave, has now been joined by Diez y Seis, the property's cool new Mexican restaurant which has quickly become one of South Beach's star attractions. With a beautiful terrace overlooking the pool, Diez y Seis serves up a "renegade" take on classic Mexican cuisine courtesy of chef Jose Icardi. That includes standouts like Enchiladas Suizas with duck confit, pickled apple, and queso Chihuahua; Lobster Aguachile with leche de tigre and pickled coconut; and a salsa tasting menu accompanied by a wide variety of tequila and mezcal.
The Spa at Shore Club feels like a destination of its own thanks to its rooftop perch on 8,000 square feet. An air of zen calm pervades the space thanks to teak, warm-toned materials and epic panoramic ocean views. The spa features wet and dry treatment rooms, outdoor terraces and massage decks, and exclusive products perfect from recovering from a long flight in, a night at Skybar or a little too much sun. Additionally, guests can book an appointment to treat themselves to a variety of beauty services offered at the Shore Club's salon, Glam + Go when it's time to get ready for the next night's adventures.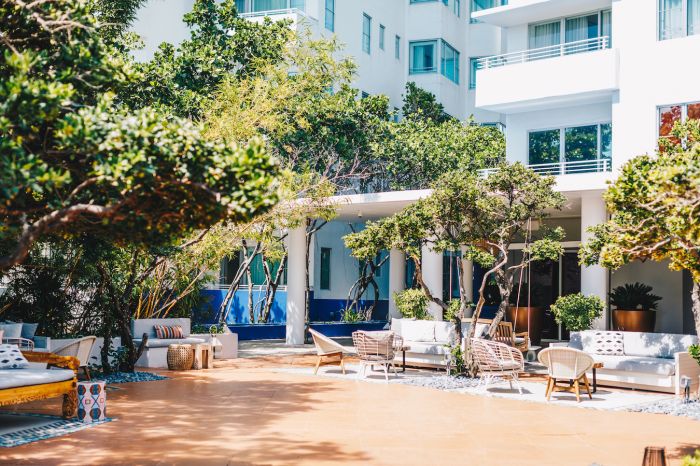 Shore Club
One of the newest offerings at the Shore Club is also the coolest: Exotic Car Rental Miami's mph club. Its incredible fleet of eye-popping cars is unequaled even in a city known for its slick rides, including a Bugatti Veyron and Veyron Roadster; Lamborghini Aventador Roadster, Huracan Spyder, and Urus; Ferrari 488 GTB, 458 Italia, FF, and Portofino; Rolls-Royce Phantom, Ghost, Dawn and Cullinan; Bentley Mulsanne, Continental GTC, and Bentayga; and many more. And best of all mph will deliver them directly to the hotel, park them right out front and hand you the keys. For frequent visitors the mph club offers memberships at three different levels.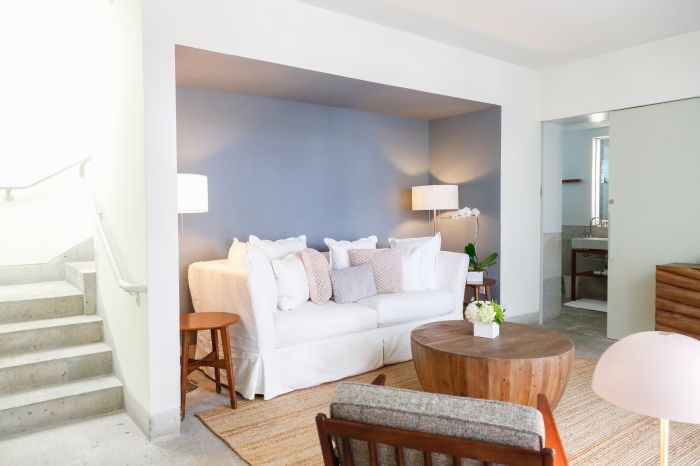 Shore Club
Importantly, all of them offer both rental hours and chauffeur services so that even coming from the airport or heading off to a nightclub can be done in high style, making you instantly feel like a celebrity. Tier I priced at $50,000 includes 20 vehicles and 100 rental days with 5,000 miles plus 25 chauffeured hours, and is priced at $50,000; Tier II ups the ante to 22 vehicles, 200 rental days and 10,000 miles for $100,000; and Tier III gets you 25 vehicles, meaning you can drive everything in their impressive fleet to your heart's content. Don't let the prices deter you, however; for the more casual driver mph frequently offers amazing deals; be sure to follow them on Instagram @mphclub and download their app to stay in the loop.
On a recent visit to the Shore Club we arranged some wheel time with mph club's Rolls-Royce Dawn, the world's most luxurious convertible grand tourer. Its 6.6-liter twin-turbocharged V-12 engine produces 624 hp, yet it is superlatively quiet and refined, until you put the gas pedal to the floor and its silky musculature is revealed. At which point it is still in perfect control, delivering considerably more power than four Mini Coopers combined yet always maintaining its air of bespoke British elegance. We opted for a spirited drive out to Wynwood and the Design District, where a combination of art galleries, interior design shops, luxury boutiques and glamorous restaurants have given the city a completely new facet.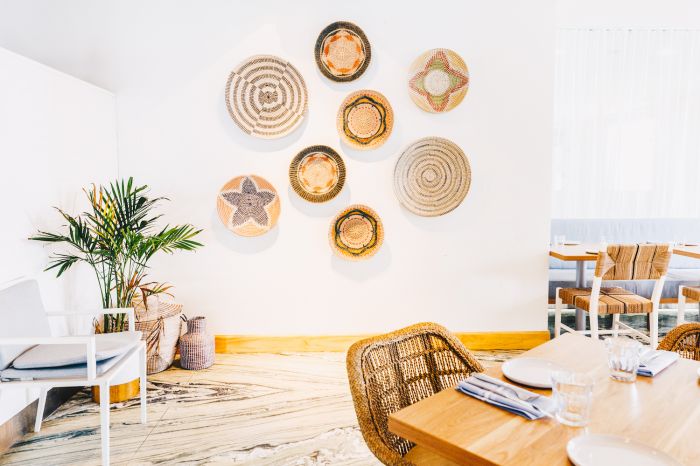 Shore Club
The Dawn attracted many envious glances, and no doubt sparked more than a few calls to mph club checking on its availability in the days to come, though we feel as if we looked at home enough at the wheel that no one could actually tell it was a rental. Which is another key facet of mph which unlike some exotic rental agencies doesn't advertise the fact with decals and such, making you feel not only conspicuous but cheapening what should be, and is with mph, an elite and exalted experience. Returning to the Shore Club we reluctantly handed the keys back to mph's VIP concierge, yet were heartened by the fact that we now had his number and could summon up another equally impressive set of wheels on our next visit to the Magic City.
Shore Club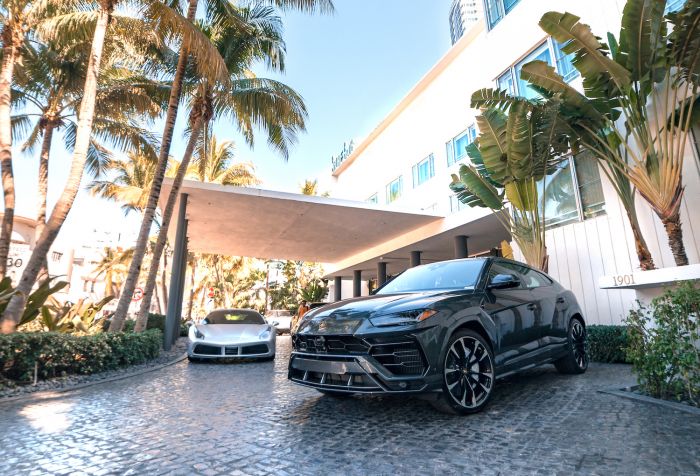 mph club
Shore Club
Browse Miami's Best City Guide
Best Restaurants in Miami

Best Nightlife in Miami