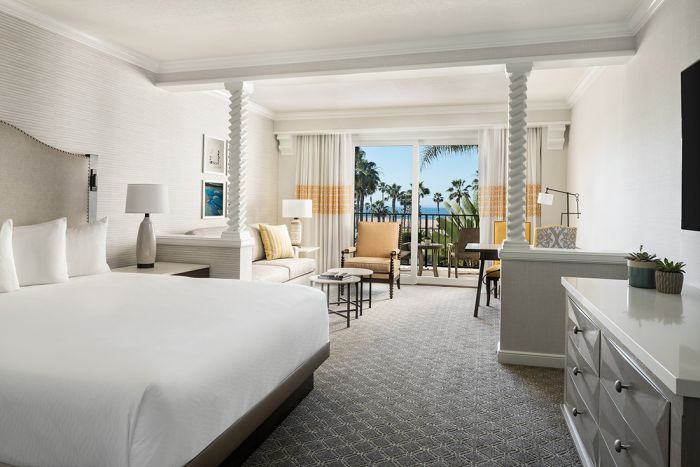 Courtesy of Hyatt Regency Huntington Beach
Huntington Beach California is a special location; the fine-sand beach a draw to the surfable waters beyond, a pier that is a perfect vantage point to watch the sun set into the Pacific and a vibe unlike much of Southern California. The mild weather, approachable city and friendly demeanor of residents all converge on a wonderful familiarity in Orange County. Situated in this idyllic city is Hyatt Regency Huntington Beach, with its own access to the beach playground, a resort for both business and leisure guests alike.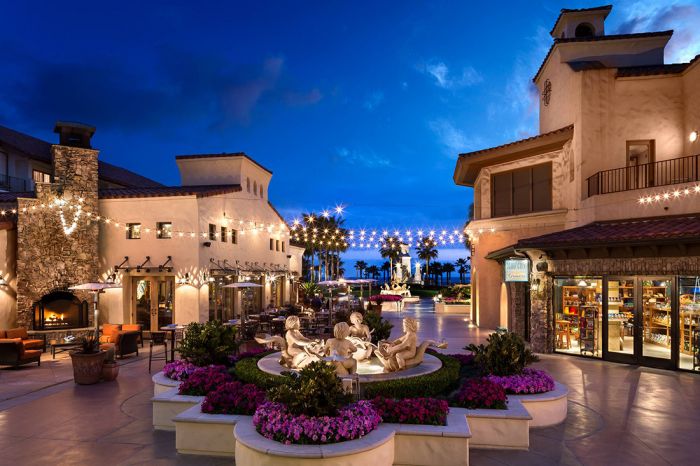 Courtesy of Hyatt Regency Huntington Beach
Unlike many conference hotels that feel sterile and unapproachable, Hyatt Regency Huntington Beach has a communal and village-like feel. A courtyard with fountains and shopping outlets a congregation spot for families and conference attendees alike, several places to catch a quick bite before heading into a breakout session or a more leisurely lunch complete with a Mai Tai at Pete's Sunset Grille. Forgot something? Hop in to the Surf City Grocers for staples, a coffee shop and bottles of Californian wine. Browsing from one store to another, staying on property the entire visit is not entirely out of the question.
While home to 517 guest rooms on property, the hotel doesn't feel crowded. The bright, coastal feel is a perfect place to stay in California, with balconies and upgraded private fire pits and a Presidential Beach House Suite available for those looking for an extremely elevated stay. Regency Club Level lounge access is available as well for services throughout the day.
The Pacific Waters Spa is a welcome retreat affording a large lounge area complete with whirlpool, oversized sauna and steam room and co-ed outdoor relaxation areas. The 20,000 square foot spa is in the style of a Spanish estate, the entrance burrowed amongst pools full of colorful coy and manicured landscaping, a sense of calm upon a welcoming arrival almost instantaneous. I enjoyed a Pacific Massage, which incorporates hot stones and a Swedish-style massage. CBD massage treatments, gemstone aromatherapy, Biologique facials and vichy treatments are also available.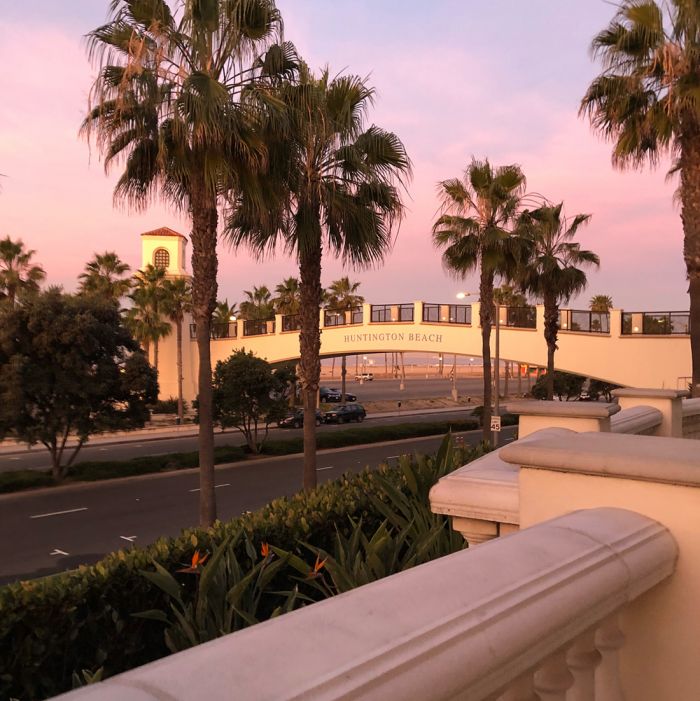 Courtesy of Hyatt Regency Huntington Beach
Half the fun of being in SoCal is being outdoors, so the private beach access from Hyatt Regency Huntington Beach is something to take advantage of. The walkable/bikeable/runable beachwalk is a thoroughfare to easily explore the area or dipping your toes in the ocean is a great way to experience the coastline and see all of Huntington Beach from shore. I usually shy away from yoga experiences, but the Toes in the Sand instructor led a wonderful flow on the beach which was appropriate for all experience levels and a moving practice on the sand allowing an inner stillness while listening to the waves crashing steps from our beach towels.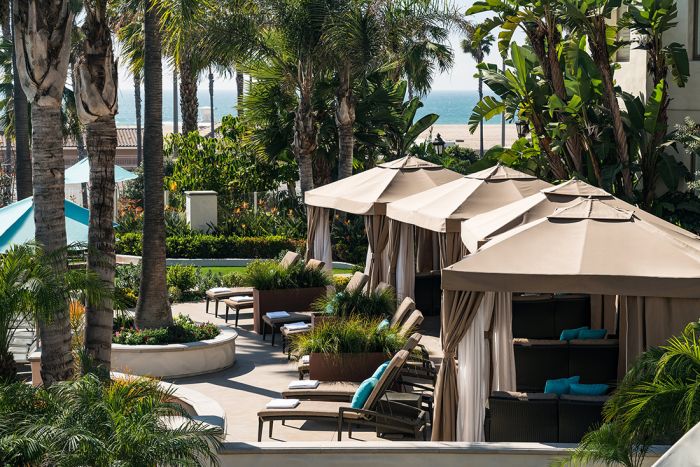 Courtesy of Hyatt Regency Huntington Beach
After the sun sets into the Pacific (and some nights are breathtakingly beautiful with a perfect California sunset) the beach takes on a new life. While the firepits on Huntington Beach are public, they are on a first-come-first-served basis with popular spots being snagged as early as 4 am during summer months. Bypass this altogether with the Hyatt Regency Evening Beach Bonfire Package. Complete with firewood, beach chairs, blankets, hot chocolate and the makings for s'mores, the $225+ package is a perfect way to have a private and no-fuss evening under the stars with your toes in the sand. The service is available from 6:30-9:30 pm nightly.
While the hotel has many dining options, one to not be missed and the flagship is Watertable. With chic farmhouse décor and a Southern California menu, the approachable luxury space boasts artfully crafted seasonal offerings. Unique cocktails, appetizers and entrees pepper menus for breakfast, lunch, dinner and after-dinner. Everything from scratch sauces to house-butchered meats and organic ingredients make an already elevated meal skyrocket to culinary excellence.
Whether enjoying the property for a conference or lounging by the pool overlooking the ocean on a vacation, Hyatt Regency Huntington Beach is an experience to enjoy in Southern California. The beautiful rooms, extensive property offerings and prime location a true standout. For rates and reservations, visit www.hyatt.com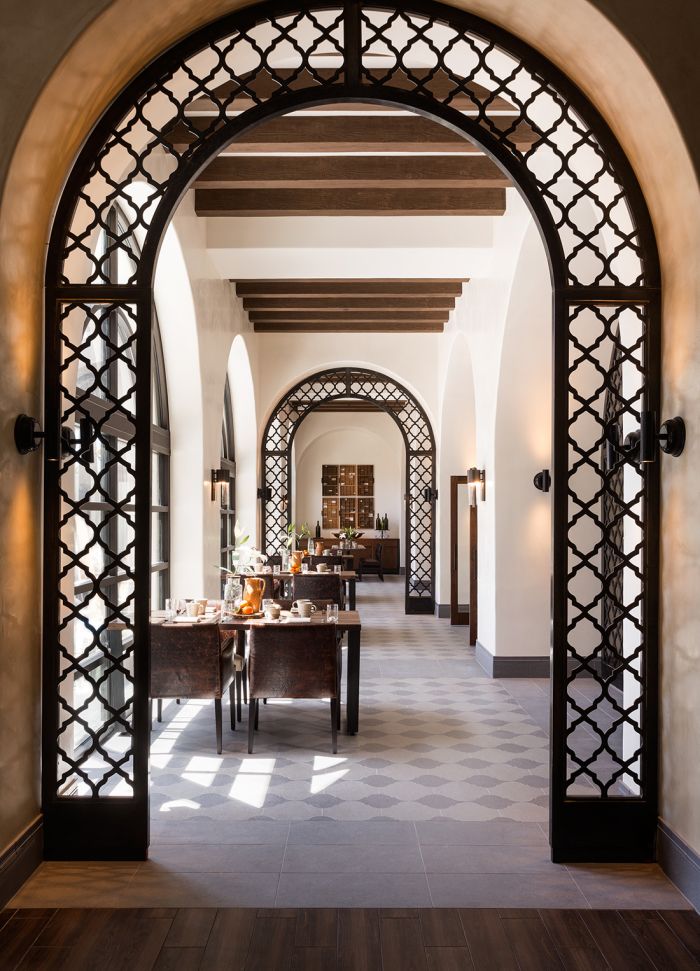 Courtesy of Hyatt Regency Huntington Beach
Watertable Restaurant is the centerpiece of the culinary scene at Hyatt Regency Huntington Beach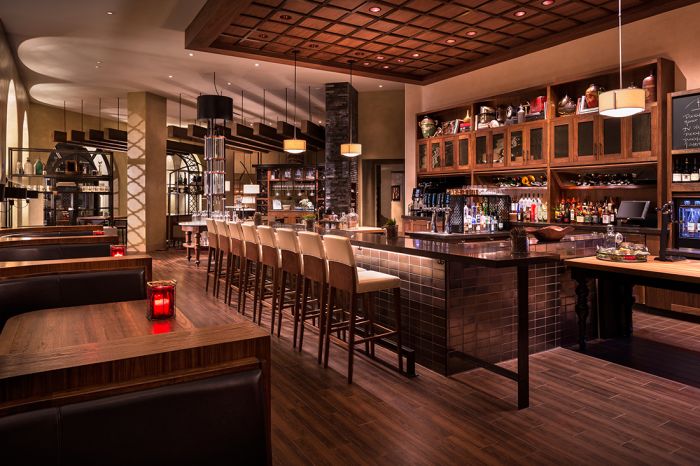 Courtesy of Hyatt Regency Huntington Beach
The bar at the hotel is a popular nightlife hangout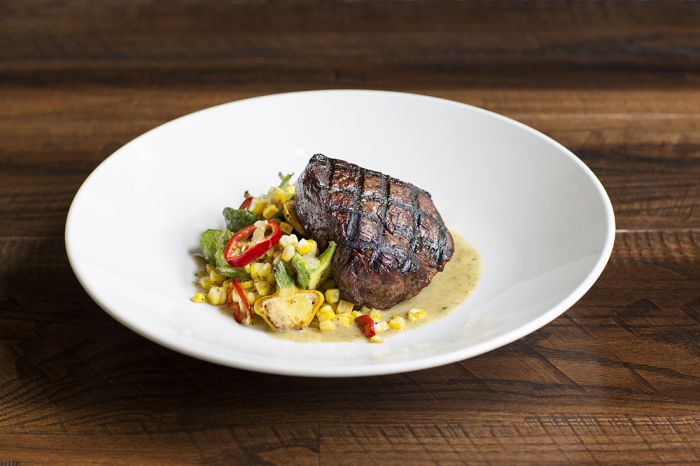 Courtesy of Hyatt Regency Huntington Beach
Delicious food found at Watertable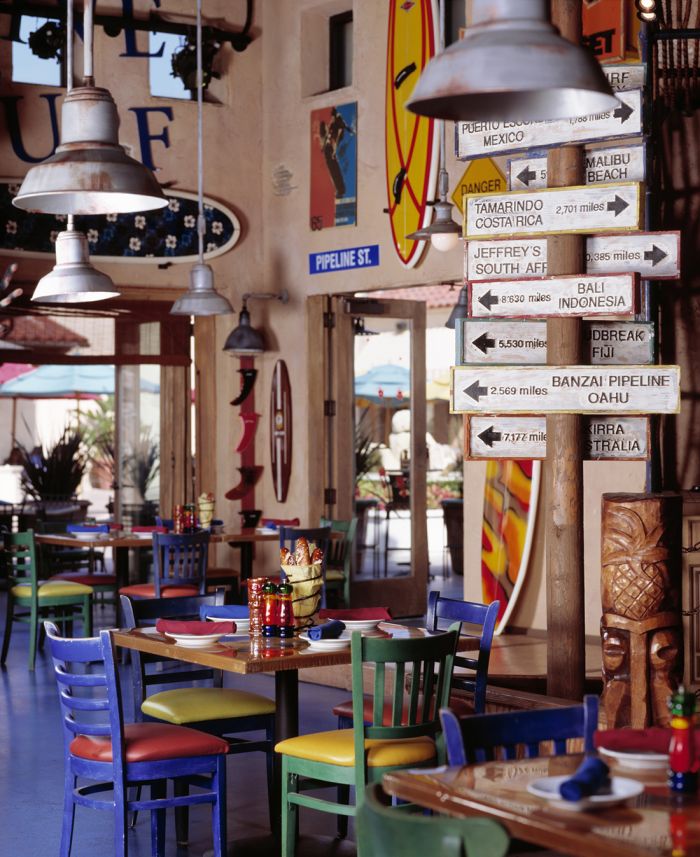 Courtesy of Hyatt Regency Huntington Beach
Laid back atmosphere at Pete's Sunset Grille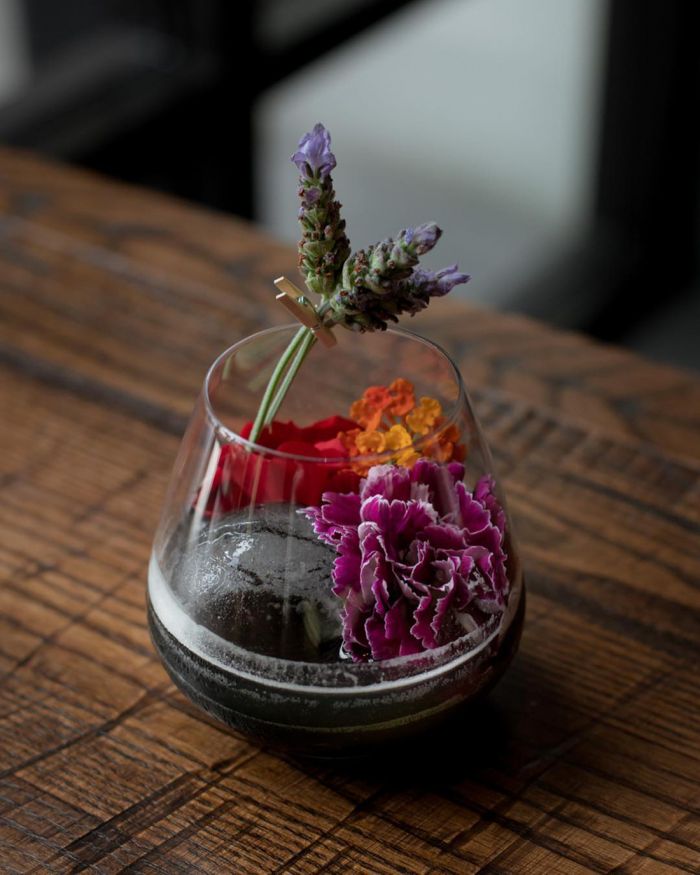 Courtesy of Hyatt Regency Huntington Beach
Craft cocktails found at Hyatt Regency Huntington Beach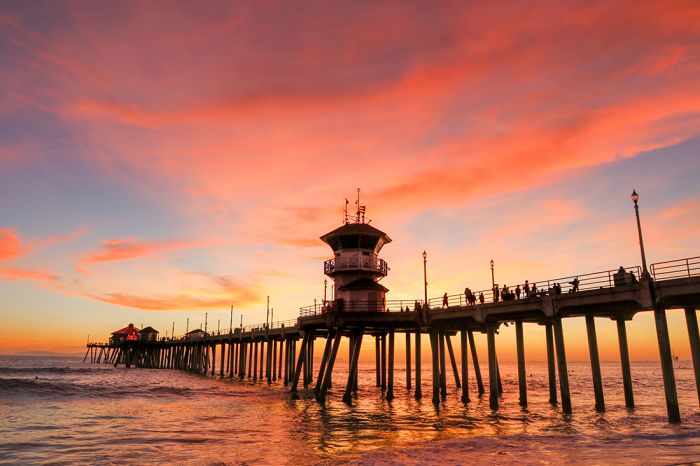 Courtesy of Hyatt Regency Huntington Beach
A short walk from the pier, California sunsets are somethign to behold