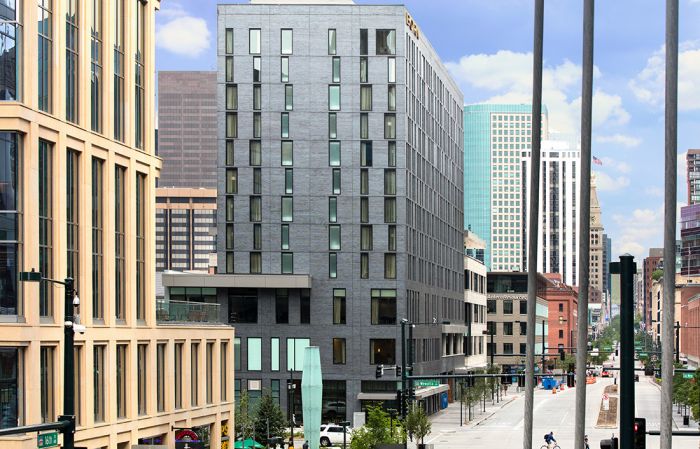 Courtesy of Kimpton Hotel Born
Kimpton Hotels are known for their unique character, boutique atmosphere and prime locations. Kimpton Hotel Born in Denver checks all these requirements in spades. Located in the burgeoning Union Station area of Lower Downtown, the chic hotel affords guests luxury accommodations, fashionable dining establishments and the most important rule of real estate: location, location, location.
Steps from everything downtown, Kimpton Hotel Born is accessible from the A-line via Denver International Airport and the 16thSt MallRide Shuttle. Essentially, guests don't need a rental car if coming in from out of town and staying at the hotel. A house Tesla is also available for stops around the city within 2 miles. If venturing from the hotel, a plethora of shopping, cultural activities, and dining are all nearby. Included in the guest amenities fee is access to the nearby Colorado Athletic Club, Denver Museum of Contemporary Art, and upgraded WiFi speed.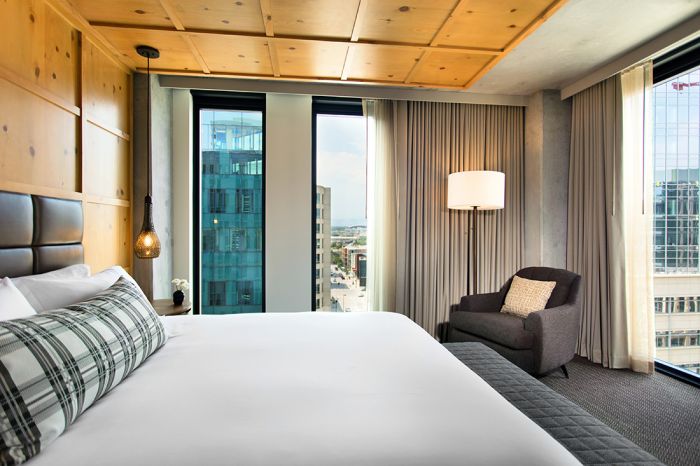 Courtesy of Kimpton Hotel Born
I've stayed in a lot of Denver hotels and Kimpton Hotel Born is high up on my shortlist for places I would send my family and friends. The cozy lobby, sleek rooms, and happening Citizen Rail lounge and restaurant are a perfect "home base" in the Mile High City for visitors and stay-cationers alike. Contemporary, local artwork peppers the property while solid concrete walls and ceilings help to alleviate unwanted city noise and wood panels warm up the décor. Large bathrooms with soaking tubs and sizeable windows to take in the city views are a great balance of everything I look for in a city hotel.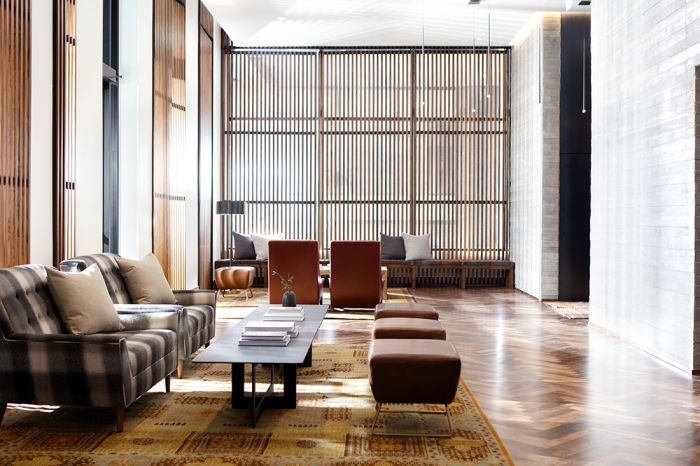 Courtesy of Kimpton Hotel Born
Whether enjoying the complimentary morning coffee or daily hosted wine and beer reception in the lobby, the hotel buzzes with energy. Guests can enjoy a complimentary bike to zip around the city or stroll the Union Station platform. Whether in town to enjoy a baseball game at nearby Coors Field, attend a wedding on property, or on a business trip to the Colorado Convention Center, the hotel is suitable for all spectrums of travel. A pet-friendly property, you can even bring your favorite furry face along for the trip.
Citizen Rail is reminiscent of a rail car in décor, the elongated restaurant housing thoughtful and elegant touches. Chef Christian Graves incorporates wood-fired fare into the menu, the open kitchen as mesmerizing as watching the people on the street come to and fro in LoDo. House-aged meats, charred local veggies, and a cocktail menu that is creative yet approachable (try the Plunder Road cocktail with del maguey vodka, cantaloupe, clarified milk, green chartreuse, citrus and charred grapefruit to see what I mean), Citizen Rail affords diners breakfast, brunch, lunch and dinner opportunities to enjoy. Save room for dessert- the wood-kissed theme continues on to sweets such as the grilled lemon pound cake topped with seasonal berries and cream. Service is always key at hotel dining establishments and I found from start to finish knowledgeable and friendly staff, engaging and informative service, and an ambiance that was neither rushed nor lackadaisical—a recipe for success at Citizen Rail.
Ideally located, splendidly appointed, and thoughtfully assembled, I for one am sure glad to have Kimpton Hotel Born in the roster of fantastic Denver hotels afforded to visitors and locals alike. For rates and reservations, visit www.hotelborndenver.com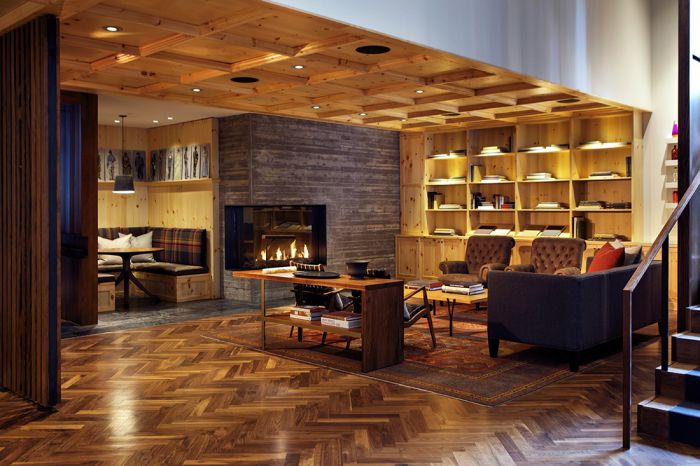 Courtesy of Kimpton Hotel Born
Cozy lobby for coffee and wine receptions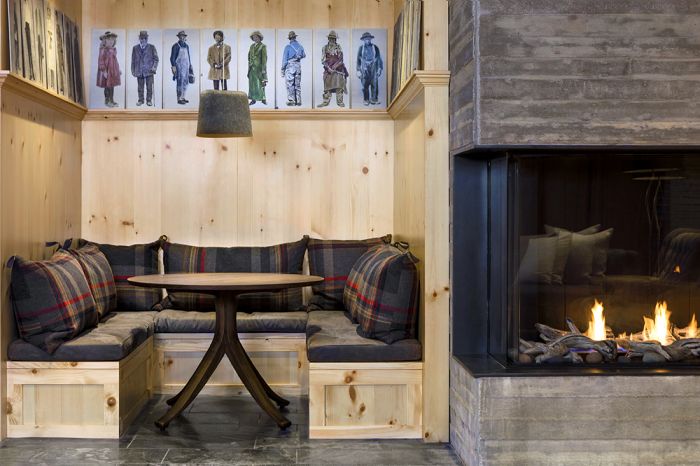 Courtesy of Kimpton Hotel Born
Nooks in the lobby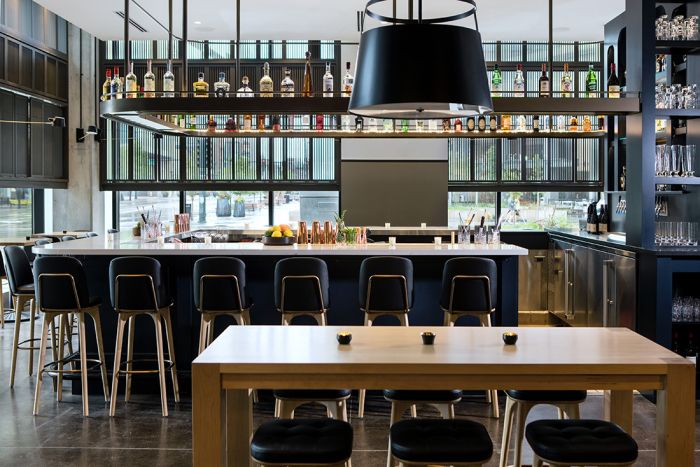 Courtesy of Kimpton Hotel Born
The bar at Citizen Rail is a popular happy hour spot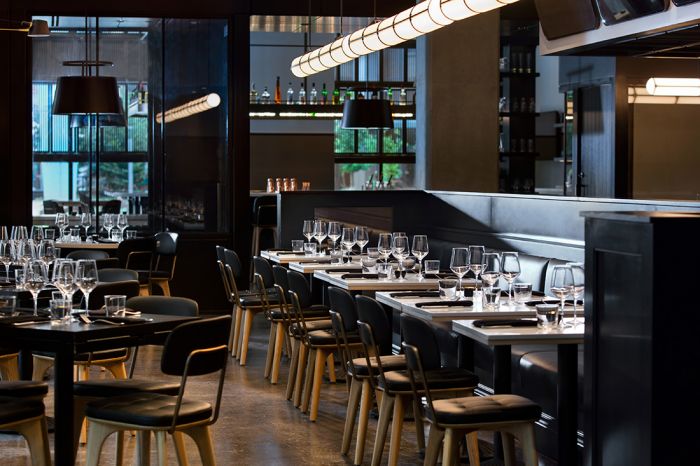 Courtesy of Kimpton Hotel Born
Dining room at Citizen Rail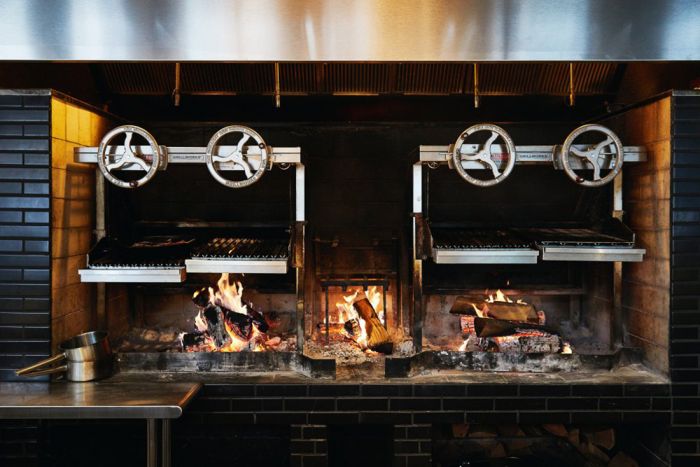 Courtesy of Kimpton Hotel Born
Wood-fired cuisine curated at Citizen Rail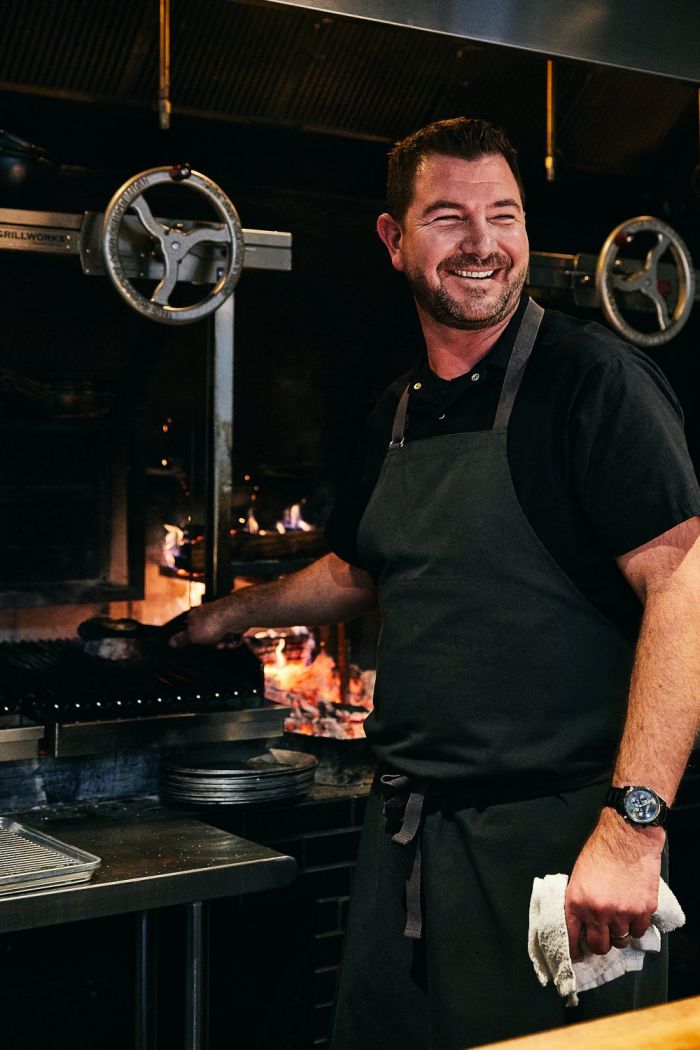 Courtesy of Kimpton Hotel Born
Executive Chef Graves at the helm of Citizen Rail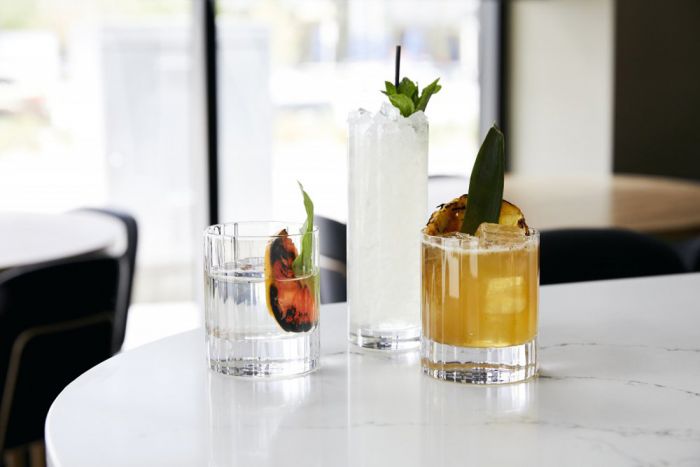 Courtesy of Kimpton Hotel Born
Craft cocktails on an extensive cocktail list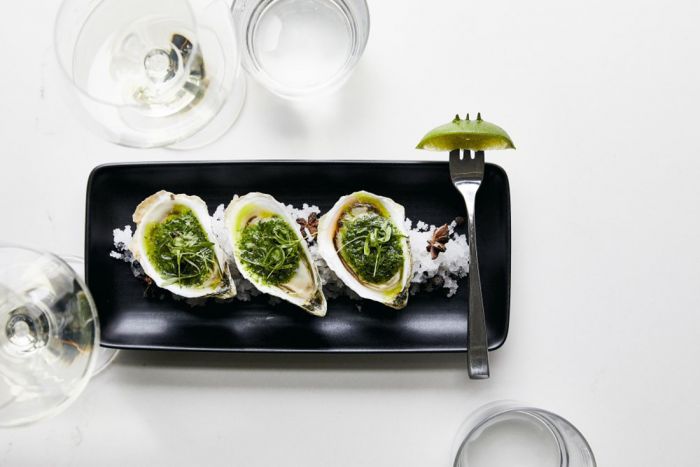 Courtesy of Kimpton Hotel Born
Wood grilled oysters are one of many delicious dishes on the menu at Citizen Rail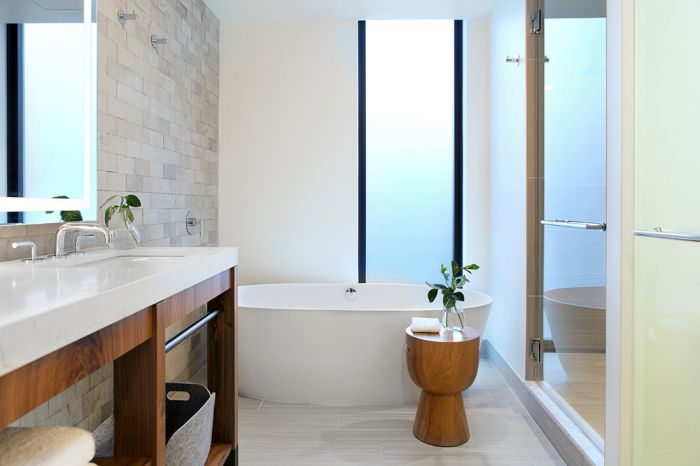 Courtesy of Kimpton Hotel Born
Large soaking tubs