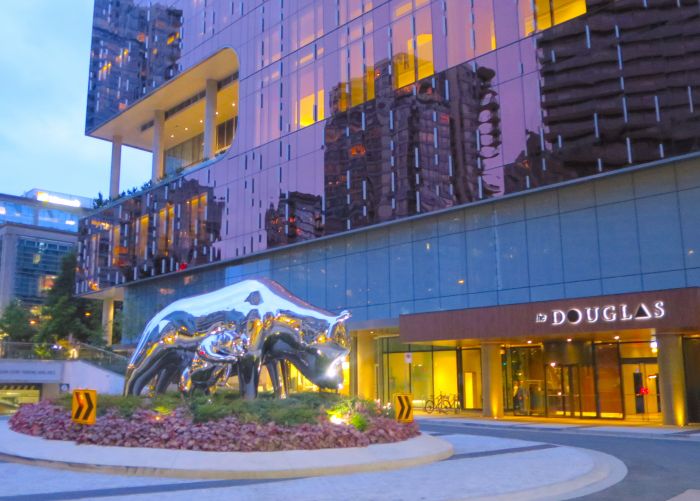 Photo by Michael Reiss
Imagine walking through one of the forested paths that encircle Vancouver wishing for a tree house to rest and thoroughly take in the surroundings. Your dreams have come true at The Douglas, a recent addition to the Autograph Collection of boutique properties by Marriott.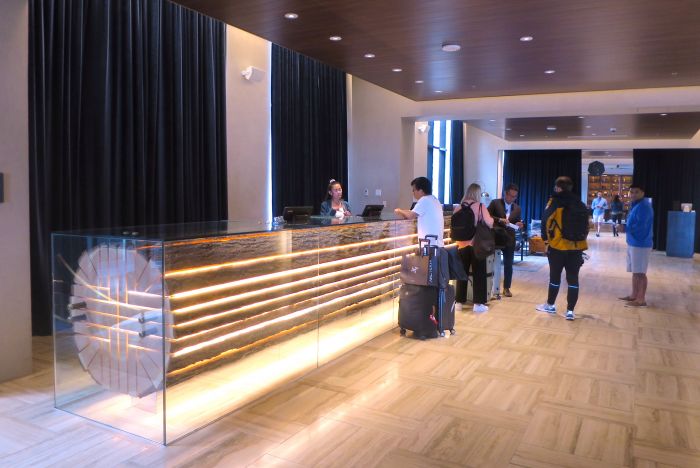 Photo by Michael Reiss
The Douglas, this silvan gem, is an ode to all of nature's arboreal splendor. The unpretentious design statement of this property begins at the lobby where the front desk greets you with the simple splendor of a giant Douglas Fir horizontally placed to support your check in procedure.
The awe-inspiring clean lined, spacious interior is a further nod to nature's own quiet grandeur. As you exit the elevators and walk down the quiet, carpeted hallway passing wooden doors and soft lighting, you wonder what lies within.
Each of the 188 rooms and suites at the Douglas features huge windows with stunning vistas, natural, locally-sourced materials, LEED Gold standards with green initiatives throughout, Aesop toiletries, and an Illy coffee service. Thoughtfully placed digital plug-ins and easy, straightforward lighting make this a comfortable space to call home.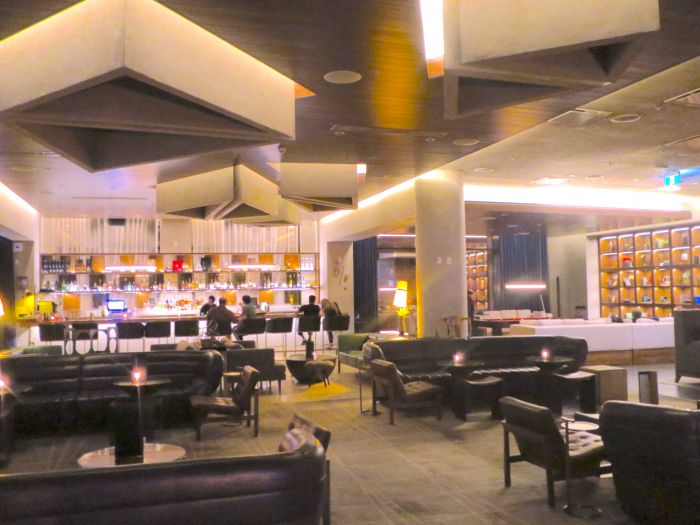 Photo by Michael Reiss
The D/6 Bar and Lounge located on the lobby level invites you to relax indoors or patio side with a bar, pool table, intimate, cozy seating areas and live music most evenings. The location is ideal--being near Yaletown and adjacent to the JW Marriott, BC Stadium, Vancouver's largest Casino and easy access to the Ferry and Sky Train.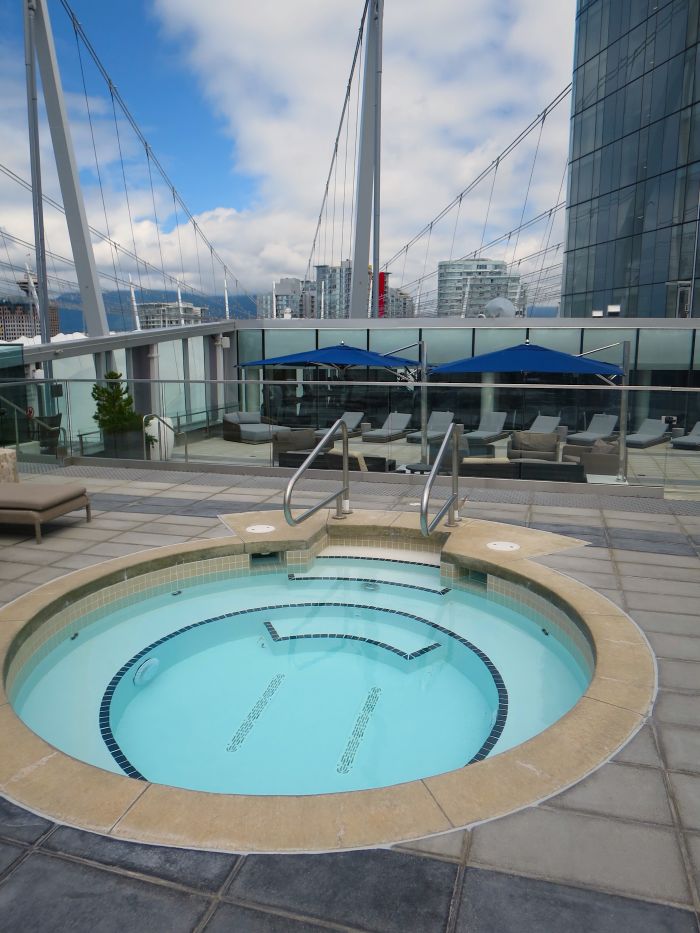 Photo by Michael Reiss
The enormous fitness center and expansive rooftop space with aqua lounge offer opportunities for exercise and relaxation while the Spa by JW beckons with an array of treatments from an express 12-Minute Massage to a myriad of indulgent, calming, invigorating and renewing experiences. My intensive Muscle-Release Massage was the perfect ending to an active day of exploring the city and getting ready for a night on the town.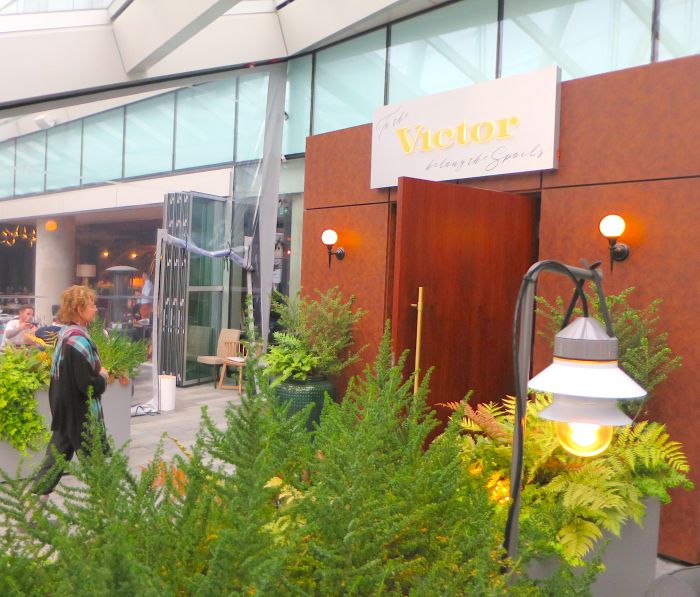 Photo by Michael Reiss
Among the many dining options on the property at the Douglas the restaurant called The Victor, which offers inspired Pacific Northwest seafood and steaks in a sophisticated, spacious fine dining venue. Located on Parq Vancouver's rooftop, The Victor overlooks the scenic 30,000 square foot urban park with atmospheric landscaping, lighting and water features.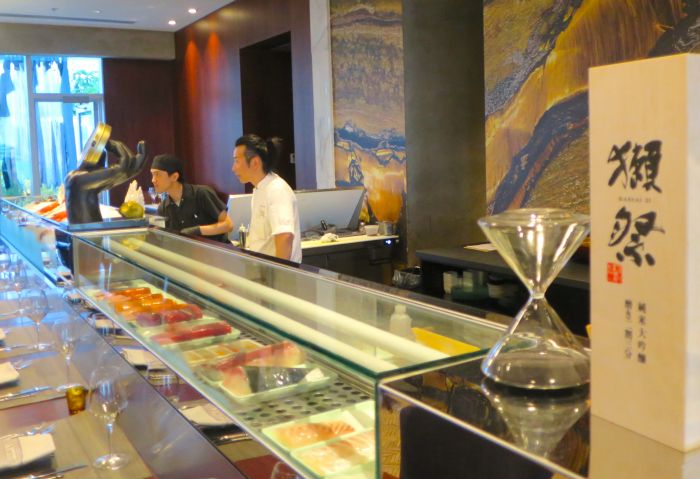 Photo by Michael Reiss
At The Victor we started with one of their signature cocktails and expertly prepared sushi rolls from the raw bar helmed by a Japanese sushi master.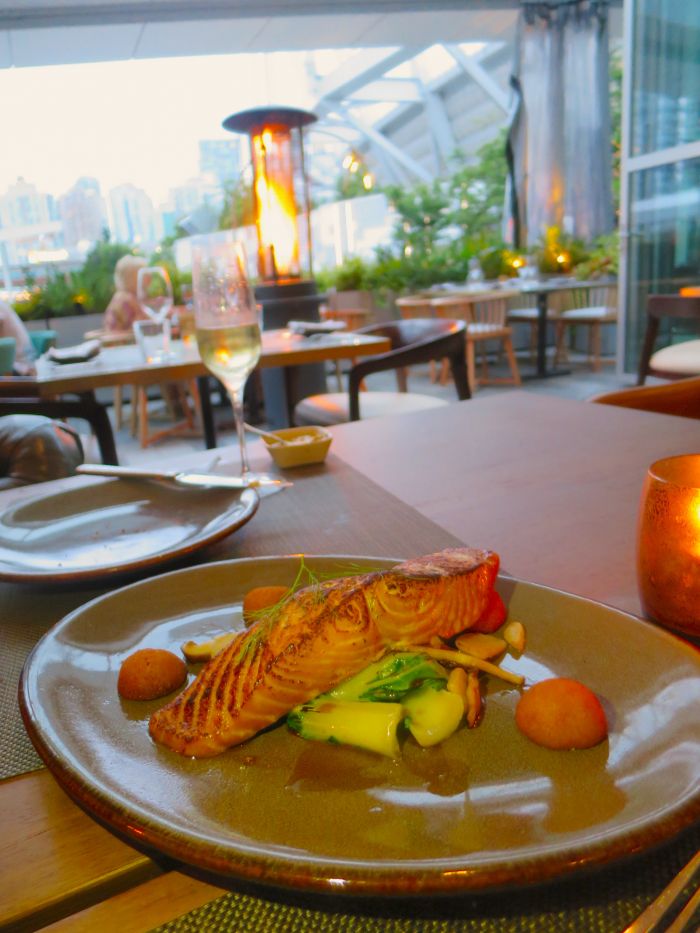 Photo by Michael Reiss
We then devoured Crispy Shrimp Tempura, seared Quebec Foie Gras, an inspired BC King Salmon with Maple Soy Glaze and a Rib Eye that was utter perfection. The Crème Brulee Donuts enrobed in maple spun sugar provided the palate pleasing finale to this memorable meal fit for a victor!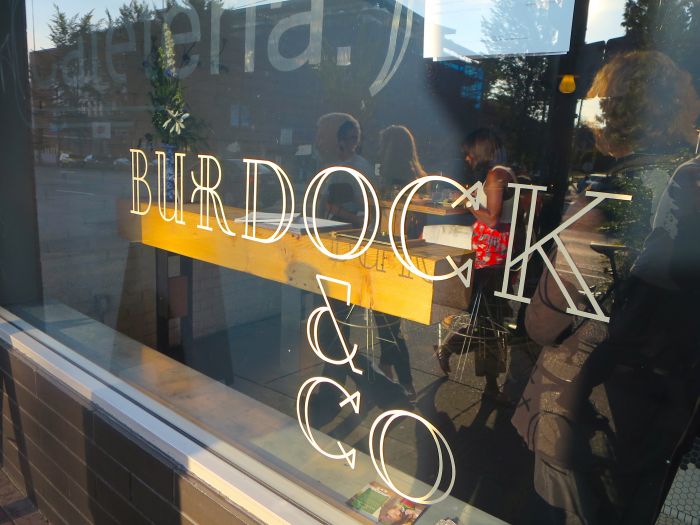 Photo by Michael Reiss
Vancouver's many neighborhoods provide endless hours of strolling, browsing and food sampling. Try one of the current favorites of Mount Pleasant, Burdock & Co. This compact, lively spot is part of Main Street's popular local food scene. The menu is thoughtfully created to represent the best examples of what the area is currently growing with ample selections for various dietary preferences.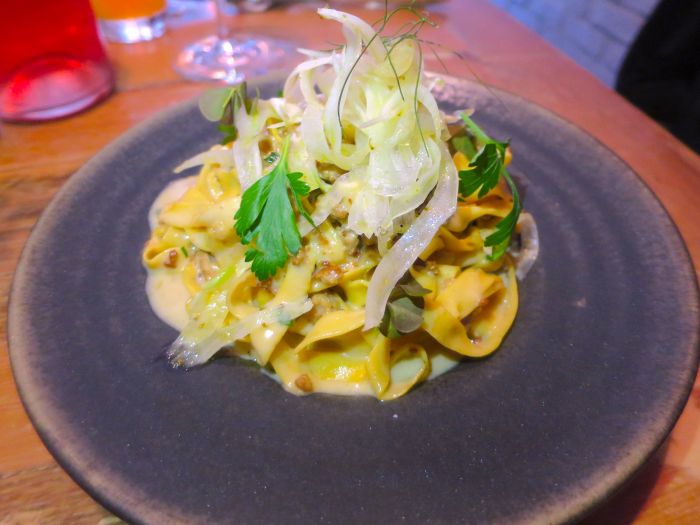 Photo by Michael Reiss