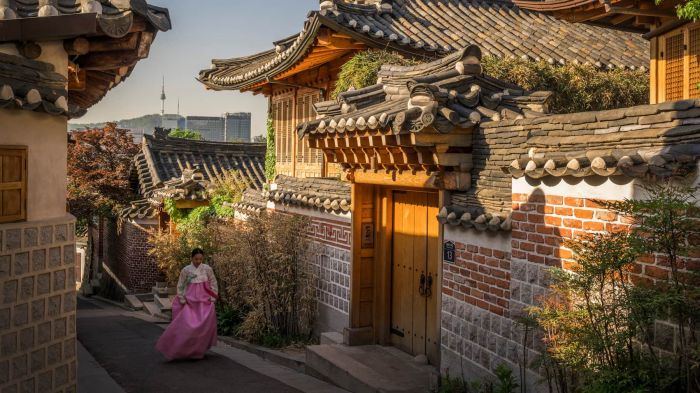 All Images Credit Four Seasons
Seoul Korea is a fascinating destination that is an ultra-contemporary city yet offers a rich culture of fabulous art, culture and tradition. The foodie scene is delicious as well from spectacular street food to a healthy sprinkling of Michelin stars. Korea's most posh address is the Four Seasons Hotel Seoul, a sophisticated urban retreat in an ideal location from which to take in all that this marvelous city has to offer.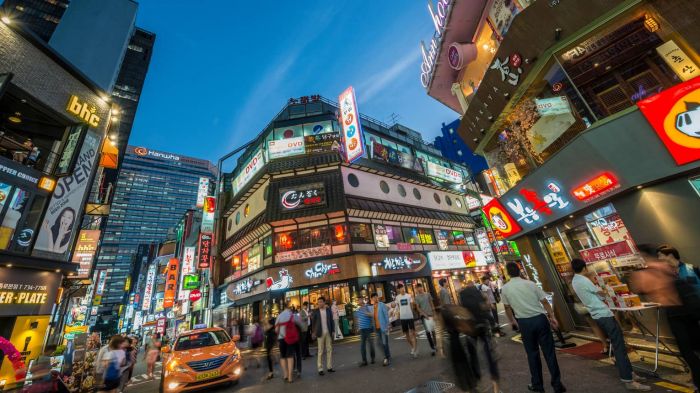 Seoul is a pulsating city as vibrant as Paris, New York or London. The Four Seasons Hotel Seoul is centrally located in the Gwanghwamun neighborhood in the modern business district. The views from the hotel are of the prodigious mountains that surround the city as well as the nighttime cityscape of neon lights and jumbotrons that reminds of a cross between Times Square and the Las Vegas strip. In another direction is the mammoth Gyeongbokgung Palace, home of Korea's royal family 14th through the 20th century, and just a short walk away.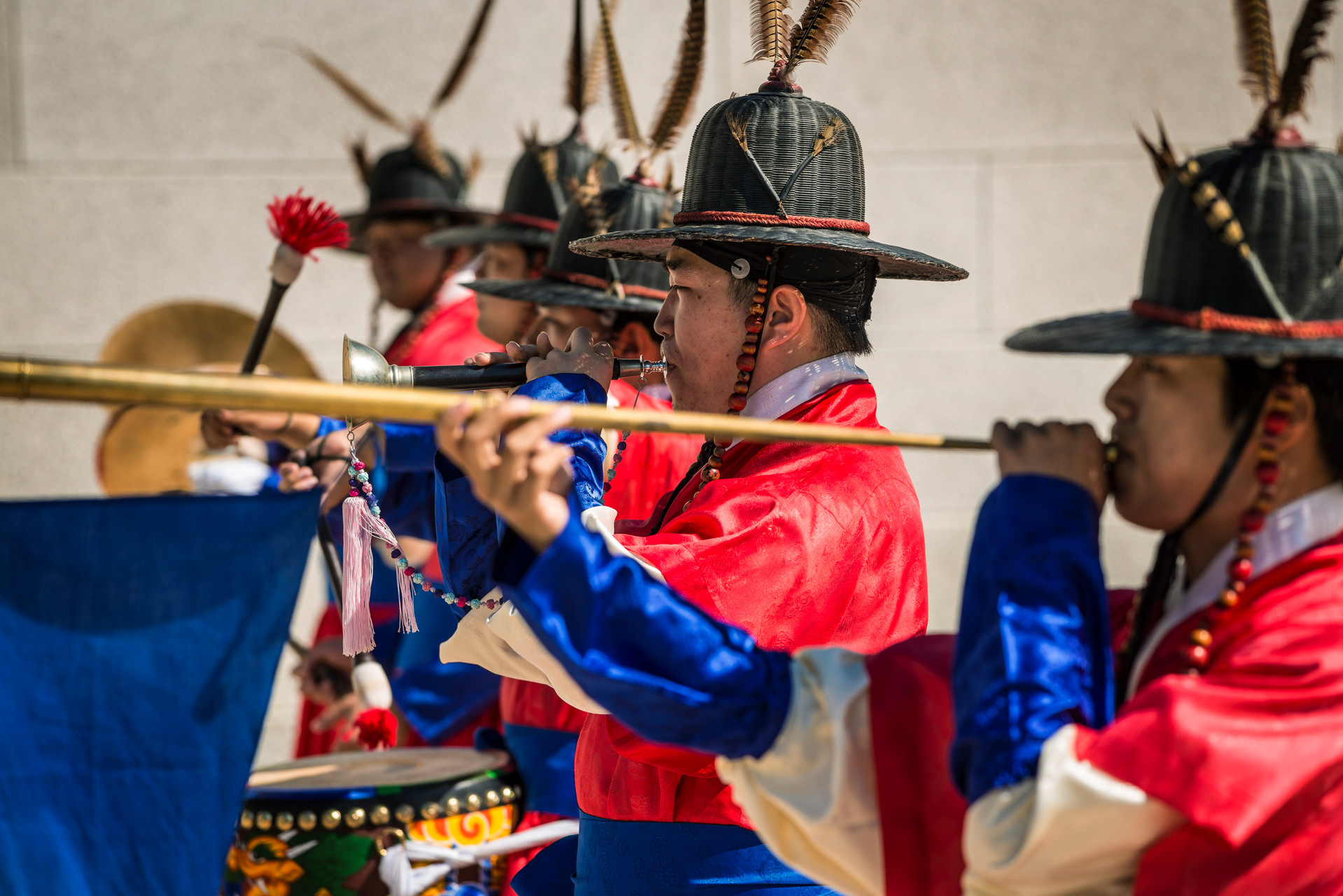 Nearby the Cheonggyecheon stream which is a man-made river that runs the length of the central district as a place to cool ones feet to endure the city heat or at night as a place to take a stroll with your loved one. Nearby the hotel are popular tourist attractions of the Bukchon Hanok Traditional Village as well as high-end boutiques in the Myeong-Dong Shopping District. Seoul is culturally rich city that respects tradition and its heritage while embracing the most advanced technology, art, and K-pop culture.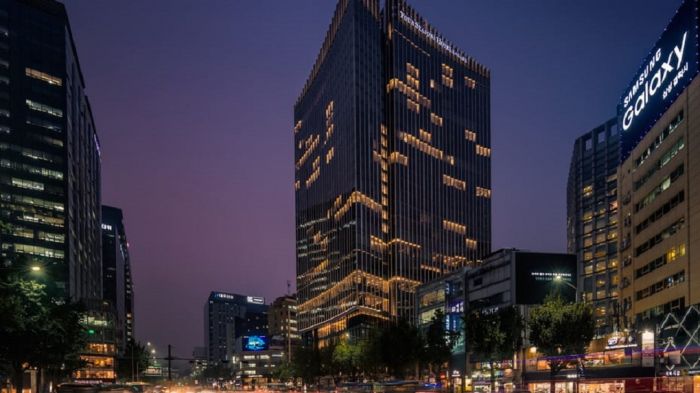 The Four Seasons Seoul is a 29 floored cosmopolitan retreat of mirrored class and steel with 317 rooms, seven restaurants and bars and a ginormous three-level spa facility. The décor and interior design is dramatic with a three story high lobby with a living room like sitting area set around a large circular fireplace. The color palette of cool and dark surfaces that are flooded with natural light from the large windows. Throughout the property guests will marvel at the extravagant contemporary artworks created by over 130 Korean artists. Since it opened in 2015, the Four Seasons Hotel Seoul has been recognized by purveyors of luxury as among the best in the world such as Conde Nast who also ranked it as the #1 hotel in Korea.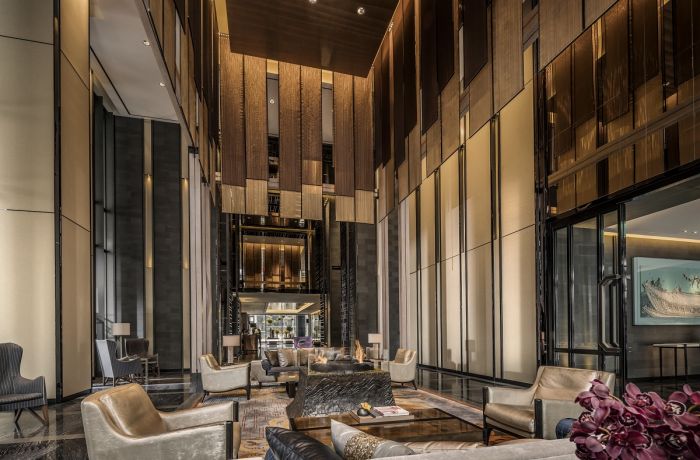 The opulence of this urban retreat does not end in the common areas. The accommodations are sophisticated and expansive with Korean silks and ceramics with plum color accents set against a calming earth tone color palate. The rooms feature smart technology with an in-room iPad that controls the room or easily orders room service.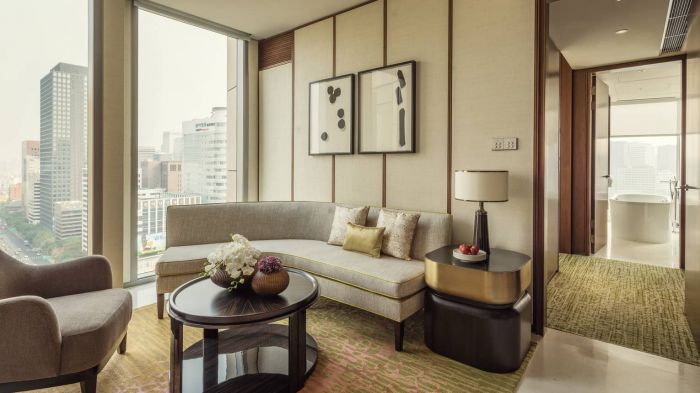 The Executive Suites are more like an apartment than a hotel room and are spacious with comfortable living spaces, state of the art electronics and workstation and those is the stunning unobstructed city views. The sublime bathrooms are made for luxuriating with white Italian marble floors and walls, rainwater showers, ultra-hygienic and high tech toilets and deep soaking tubs with views of the cityscape. The bedrooms are lavish as well with comfortable spaces, beautiful decor and those incredible city views to wake up to in the morning or to take one last look at the flashing lights of the city before hitting the button for the electronic blackout curtains at night.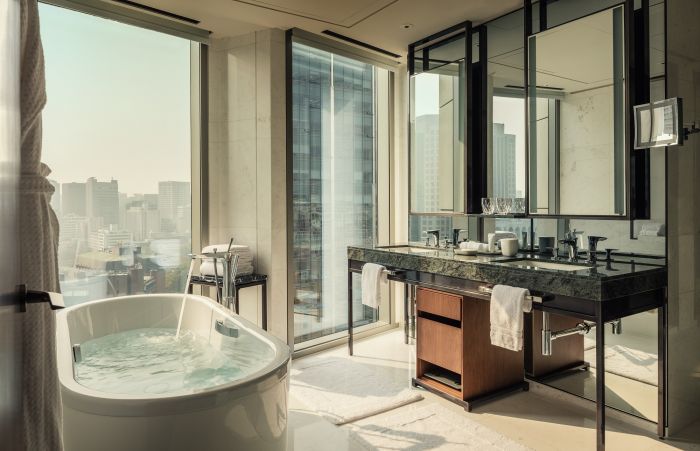 Staying at the Four Season Hotel Seoul is all about the perks such as those provided to guests with access to their Executive Club Lounge on the 28th floor. Guests love the spectacular views from the lounge that is the size of most hotel lobbies. Throughout the day refreshments are served including a full breakfast and high tea with a good selection of canapes and snacks. In the evening an exceptional buffet is offered with hot dishes and an open bar with premium spirits and wines. The Executive Club Lounge is an ideal place to spend a few hours after a long day of sightseeing, shopping or deal-making.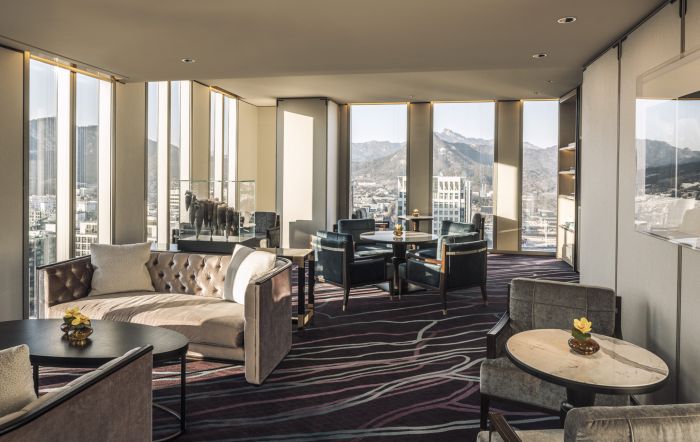 For an array of fantastic dining options, hotel guests do not have to go far as the Four Seasons Hotel Seoul offers more culinary options than any other hotel in Korea. Yu Yuan is their Michelin-starred, Cantonese restaurant while Boccalino offers classic southern Italian dishes prepared in an open kitchen.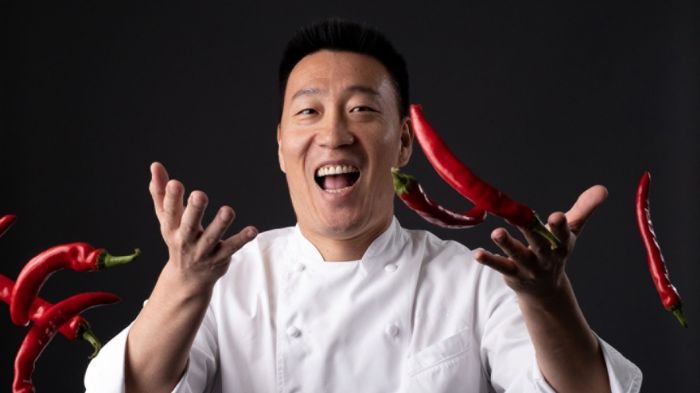 Akira Back is the restaurant concept from the its celebrity namesake. This rebel with a cause (and a wok) type of chef started out a professional snowboarder who was raised in Aspen, Colorado. Later in life he turned his thrill seeking to the kitchen and became the youngest Executive Chef for Nobu Matsuhisa before opening his Michelin starred Dosa restaurant in Seoul. In Akira Back he now creates out of bounds dishes that delight and dazzle his guests with an irreverent and creative take on Japanese dishes with a Korean twist.
Beyond the exceptional dining options, the Four Seasons Hotel Seoul offers several lounges and bars to wet your whistle after the work or day play is done. In their basement level there is an obscure door that passersby's will not notice but for those in-the-know and invited guests, beyond is something so much more . The Four Seasons has one of the hottest bars in town in their speak easy named after the turn of the century bon vivant, Charles H. Baker. Baker was a legendary lifestyle scribe known for penning articles for Esquire about his travels around the world in search for the perfect cocktail.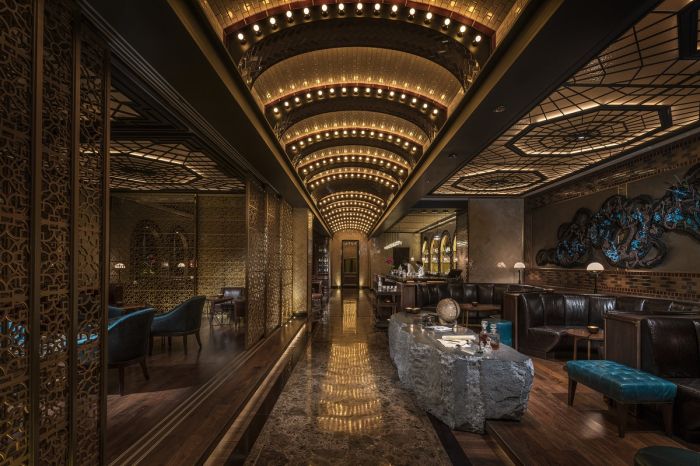 Charles H. is the Four Seasons Hotel Seoul's homage to Baker in an amazing haven of cocktailing pleasures that instantly reminds of a New York prohibition era speak easy. Charles H. has been named the best bar in Korea as well as one of the top 100 bars in the world and with good reason. Any day of the week is lively with natality dressed bar staff shaking and swirling and then slicing and dicing up some fabulous craft-cocktail concoctions that would surely make Mr. Baker proud.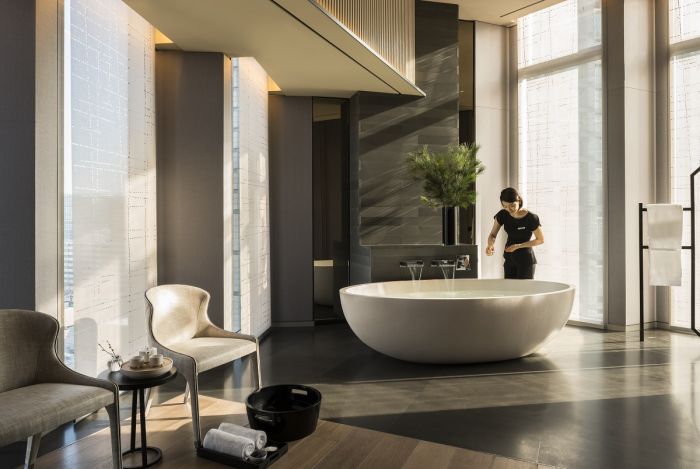 After a day of shopping, sightseeing or deal making, the Four Seasons Seoul has created a sanctuary within an oasis at their spa. The three-story, 57,500-square-foot spa is one of the largest in Asia. The facility offers more than 120 state-of-the-art, weight and cardiovascular machines, a three-lane, indoor swimming pool, and even a golf simulation facility. The Club also has day lounges inviting guests to take a power nap, watch tv, or read a book in their first class airline type day pods.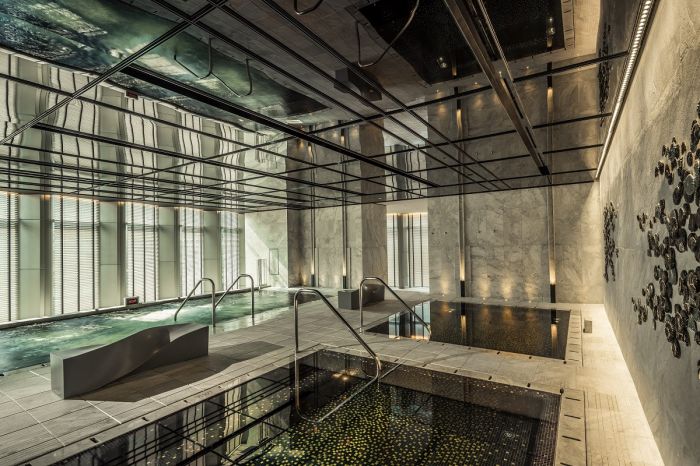 The spa facility is staffed with a team of highly trained professionals that restore and revive with an endless array treatment from massages, body wraps, sliming rituals, to beauty and even a barber for men. Men will feel pampered with their signature Mankind Facial offering a sixty minute ritual deep cleansing and exfoliation, skin masks, and a complex tonic of products leaving the skin refreshed and glowing. The treatment begins with a foot massage and includes a light shoulder, head and foot massage.
Hotel guests, as well as local club members, relax and restore in their Korea bathing facilities which offer his and her pools, dry and wet sauna rooms, and hot, cold and warm pools of water to soak in order to relax the muscles and stimulate circulation. Another experience that is worth a try is the Korean bath. This is a somewhat intimate and personal experience where one is scrubbed with a defoliation glove then washed and bathed, pretty much everywhere. One leaves the experience with refreshed and revitalized skin.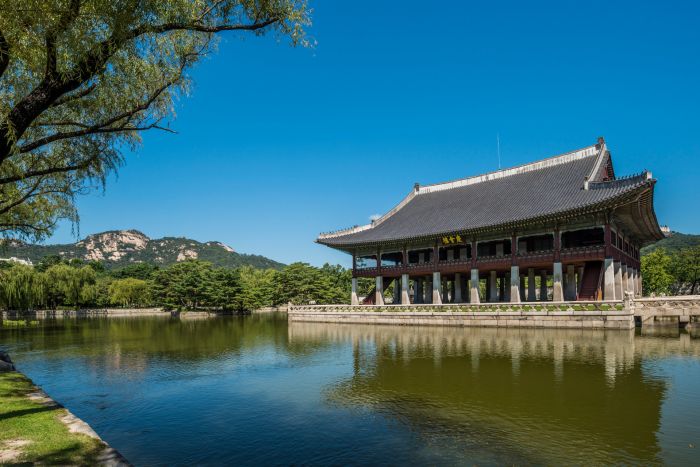 Seoul is a thrilling city that is a must for any well-heeled traveler. The Four Season Hotel Seoul is the quintessential urban resort offering a posh haven from which to explore all that this fabulous city has to offer.
For more Luxury Hotel reviews visit here