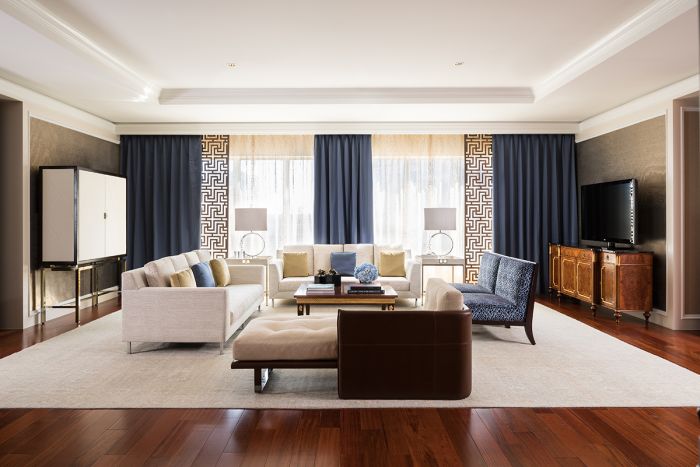 Photos Credit: Ritz-Carlton
Leaving the blazing Texas sun behind me, the cool lobby of The Ritz-Carlton, Dallas is a welcome reprieve from the heat. Scents of tropical flowers purfume the air, in an impressive centerpiece in the middle of the lobby. The arrangements change every Thursday and for the past 10 years, the arrangement design has never repeated. Also unique to the property is a 6:00 p.m. daily experience with a Guacamologist, a term trademarked by Ritz-Carlton, with a tequila vault full of rare and special tequilas. Mini margaritas and handmade guacamole are a perfect way to end a day or begin an evening.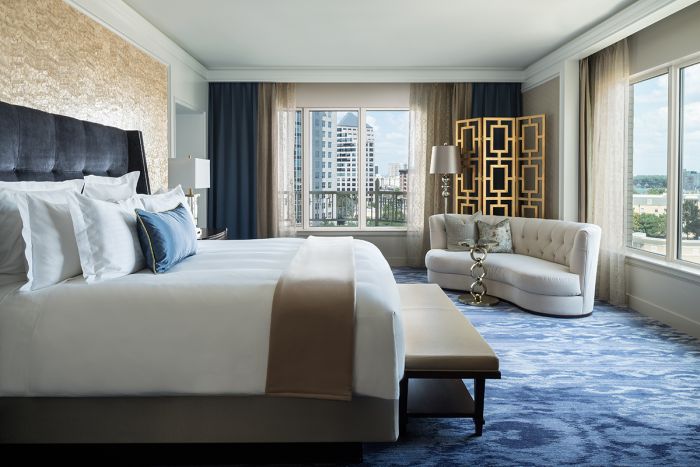 Spacious and contemporary rooms overlook the surrounding Uptown neighborhood, a seamless home base for anyone staying in Dallas steps from fine dining, shopping at the Crescent, and cultural activities alike. The seventh-floor Club Level Lounge access is 24/7 and guests can enjoy food and drink offerings throughout the day. Breakfast, tea time, hors d'ouvers, and dessert services are chock-full with savory nibbles and sweet treats, wine by the glass out of the airtight appliance means a perfect pour every time. Another luxury accompaniment to the property is the house car: a Rolls Royce Ghost II that is available on a first-come, first-served basis.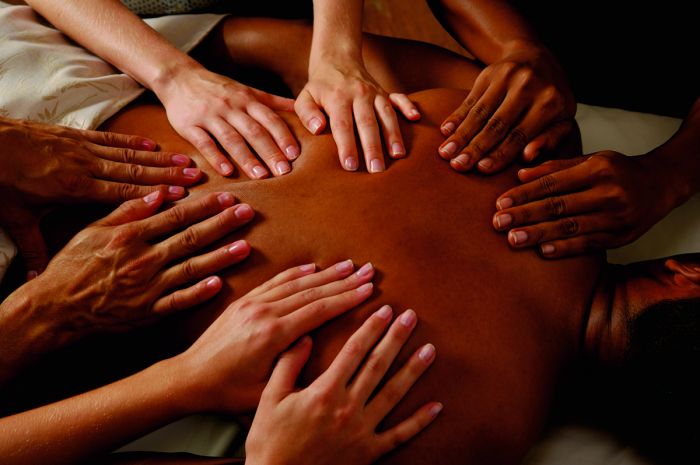 The Texas-themed spa treatments continue the whimsy of the property from the scrub on the rocks or "frozen" margarita salt cold treatments. A unique treatment is a eight-hand massage, leaving guests thoroughly pampered. The adjacent fitness facility is sprawling for a sweat-inducing workout with a personal trainer or a nutrition consult or fitness assessment.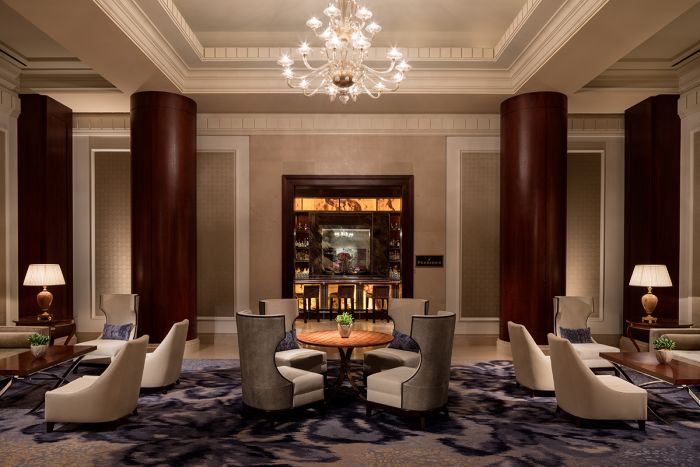 Fearing's Restaurant with celebrity Chef Dean Fearing can be found off the lobby serving breakfast, lunch and dinner. Credited with being the father of Southwest Cuisine and author of Texas Food Bible, Chef Fearing's fare is on point and touts such delicious combinations such as the Maple and Black Peppercorn Soaked Buffalo Tenderloin or the Cilanto/Lime Buttered Gulf Redfish and Corn Tamale filled with Crab Salad. Save room for dessert with the Carrot Cake Whoopie Pies being especially tasty.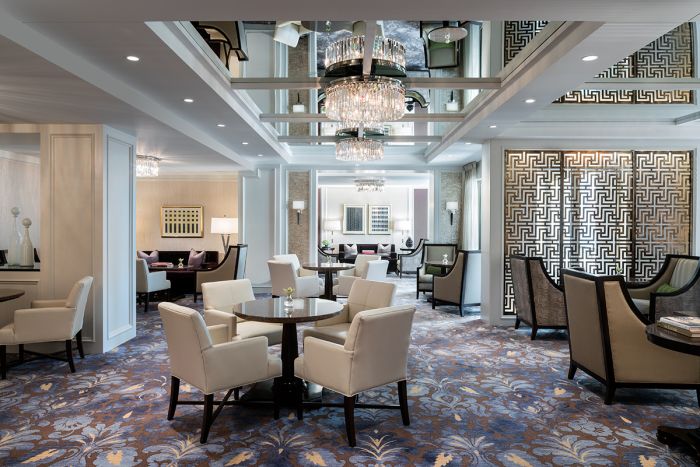 Whether enjoying the pool terrace with shady lounge areas and bubbling fountains into the pool, or taking the M-Line Trolley through the city of Dallas on a sight seeing tour steps from the front door of the Ritz-Carlton, The Ritz-Carlton, Dallas is yet another crown jewel in the luxury brand.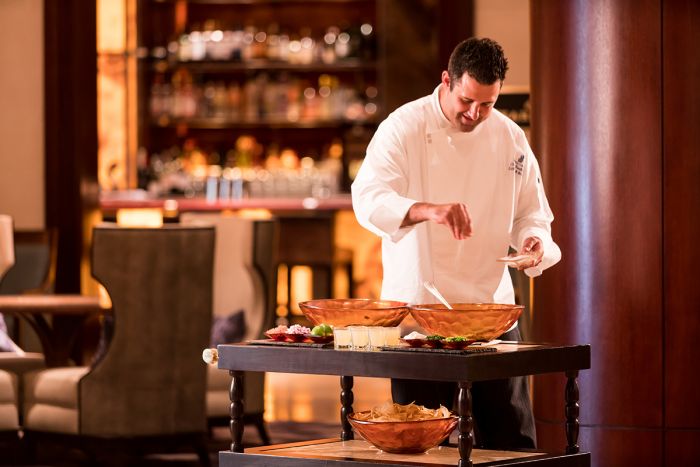 Guacamologist daily serving unique tequillas and lip-smacking guac.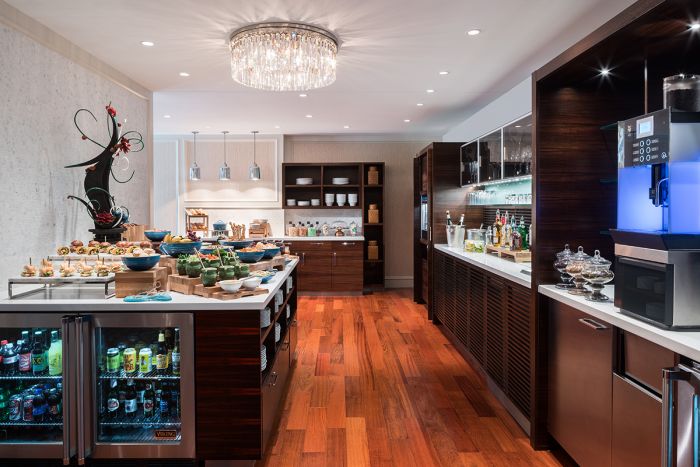 Delectible snacks in the Club Level Lounge.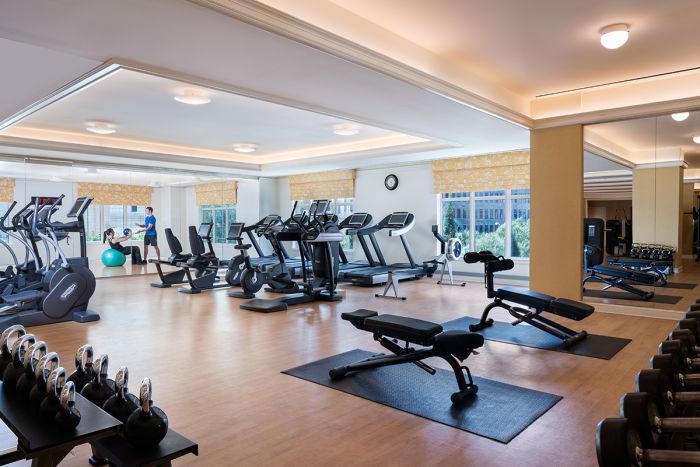 Sprawling Fitness Center.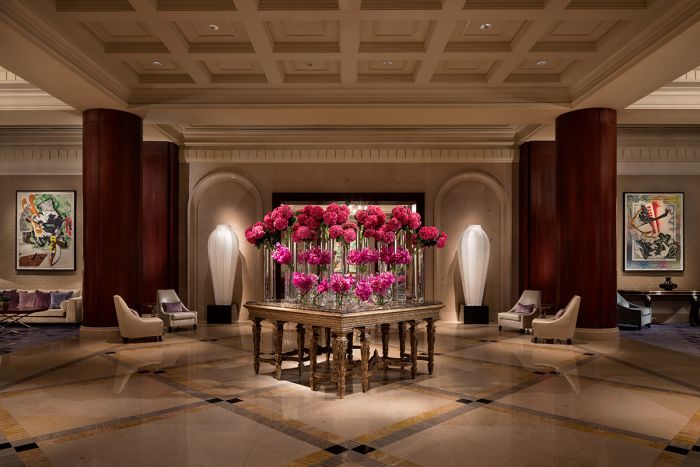 Stunning florals never repeat.