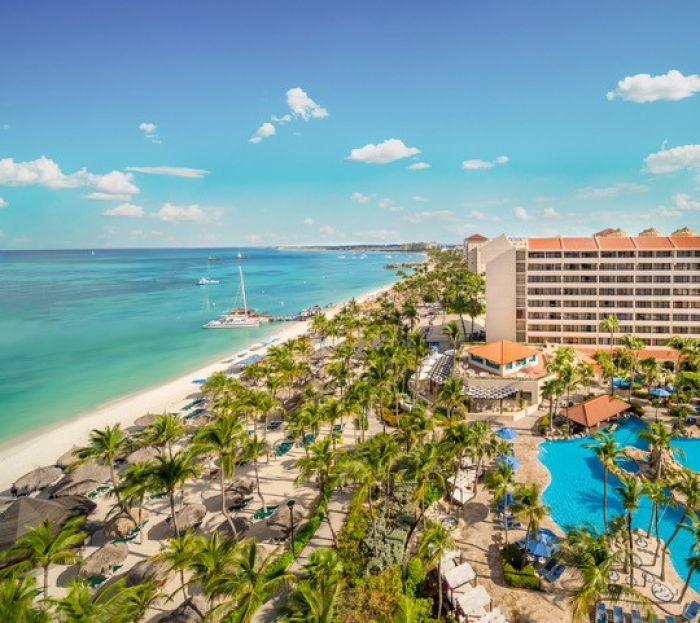 Photo Credits: Barcelo Aruba
Nothing says romance like cozying up to a roaring fire while the snow gently falls. But don't get too cozy; you have to go shovel the driveway. What your significant other really wants is a romantic tropical escape from the gray days and chilly air of winter.
Escaping to the tropical climate of Aruba is easier than ever with direct flights from many U.S. gateway cities. You can leave behind the chill and slush of winter's woe and find yourself laying on the white sand of Aruba's famous Palm Beach in a matter of hours.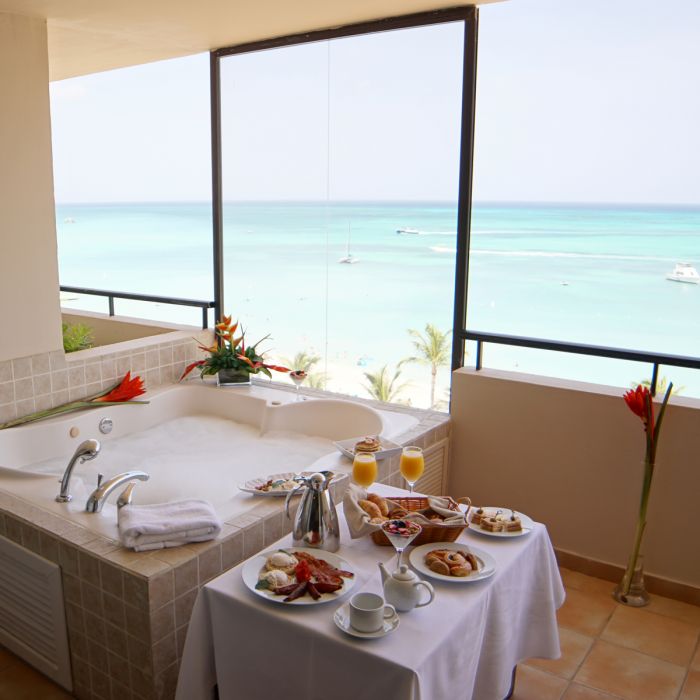 The Royal Level Suite Ocean View with hot tub
Here's how to make the most of your Aruban warm-up weekend:
Check into the Barceló Aruba, a quick drive from the airport that will maximize your time in the sun. This all-inclusive resort is an intimate Caribbean oasis of relaxation and delight. Opt for an oceanfront suite - you're escaping the bitter winter weather so treat yourself to a view that will warm your soul. Choose Barceló's premium royal level which offers guests priority reservations at select restaurants, exclusive access to the royal level restaurant, complimentary room service, personalized check-in, concierge service, premium brand drinks, complimentary Wi-Fi and more. Royal level oceanfront 1-bedroom suites feature an outdoor hot tub where you can unwind over a glass of champagne while watching romantic sunsets over the Caribbean.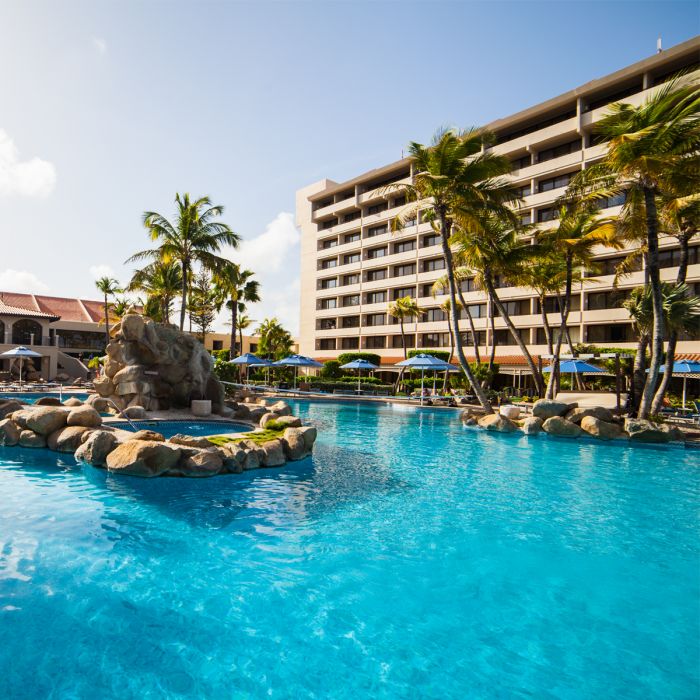 Photo Credits: Barcelo Aruba
Put those thoughts of winter behind you and soak up the sun in one of the poolside cabanas. Or if you're needing to feel the sand between your toes, a casita will shield you from the sun. But don't nod off just yet. Your beach cocktail waiter is on his way. Royal level guests also have access to an exclusive beachside bar with premium liquor.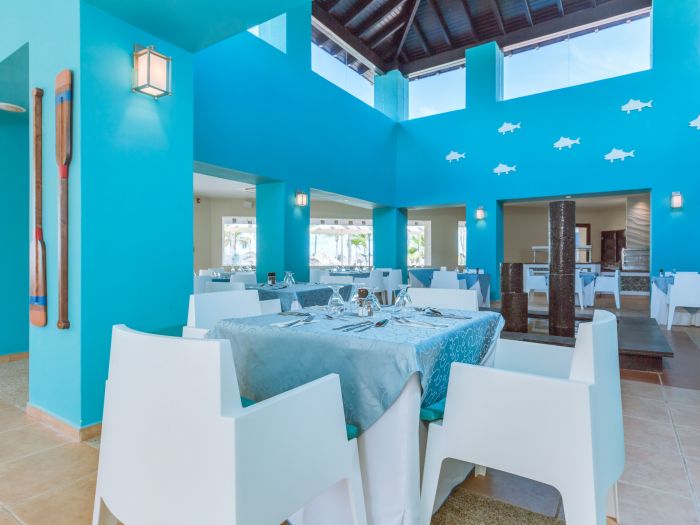 Barcelo
With six restaurants on-site, you won't feel the need to leave the resort (unless you're in search of the island's famous Dutch pancakes). Experience the cuisine of another country every night you dine including Italian, Mexican, Japanese and Aruban seafood. For a quick bite, you can't beat the ceviche at the beach cafe.
After dinner, enjoy a cocktail (and a little people watching) with live music at the lobby bar. Then try your luck in the casino with American Roulette, Black Jack and Three-Card Poker, or pull one the 120 slot machines.
Before you head back to sweater weather, get all that Vitamin D while you can. Spend an afternoon on a Sailing and Snorkeling Cruise exploring the crisp, clear, blue water of the Caribbean. The Antilla Shipwreck, the largest shipwreck in the Caribbean, is teeming with underwater life. If you're looking for a little thrill-seeking adventure, take a 4 x 4 Natural Pool Off-Road Safari or sign up for lessons at what the island is famous for - windsurfing or kitesurfing.
Book your romantic getaway at Barceló Aruba in the Royal Level Suite Ocean View with hot tub with starting rates beginning at $575 USD per person per night based on double occupancy.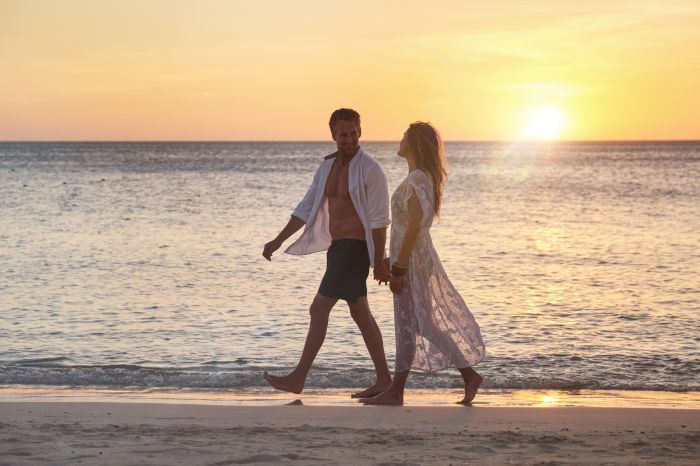 Photo Credits: Barcelo Aruba
Sunset stroll along Palm Beach in Aruba