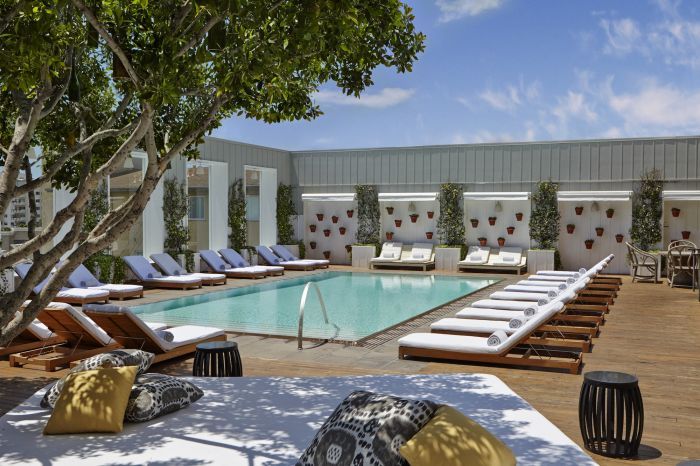 Photos Credit: Mondrian Los Angeles
This July, the iconic Mondrian hotel in Los Angeles, California, unveiled its stunning $19 million renovation led by Dawson Design Associates. The full redesign included all 236 rooms, the lobby areas, fitness center, meeting spaces and its amenities. We recently visited the updated property to get a look at its new digs and experience its refreshed offerings firsthand.
Inspired by Alice in Wonderland's whimsical world, the hotel's new look evokes a sense of fantasy and illusion, without feeling kitschy or overdone. With subtle design touches and custom-designed furnishings, Mondrian provides a fairytale escape in the middle of West Hollywood—your very own rabbit hole, if you will.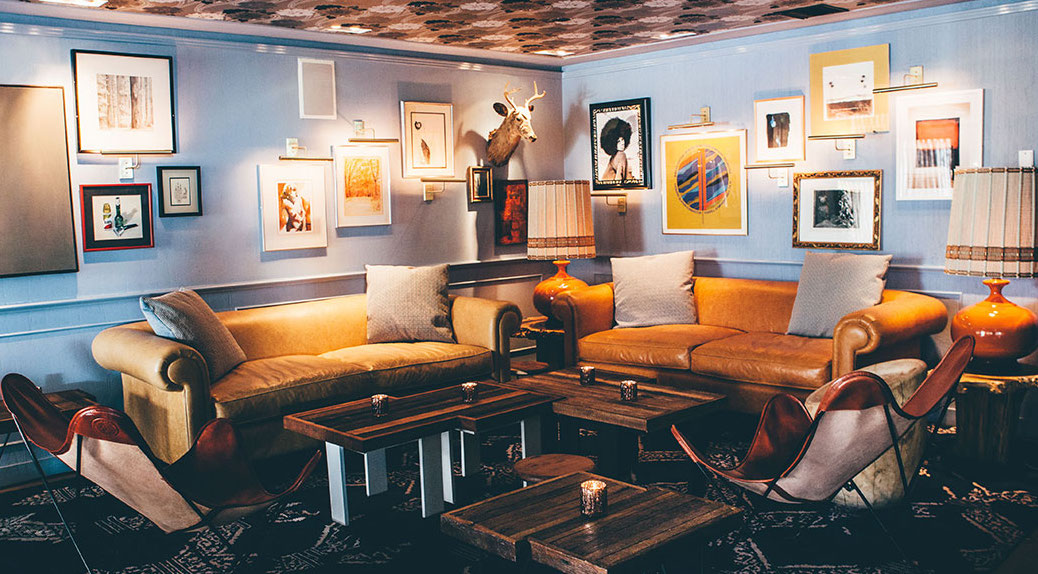 If you've ever been to an sbe property, you know that sophisticated luxury, world-class style and unforgettable service are what the brand does best. Located across the globe, sbe has an unparalleled global portfolio which will see 29 hotels and over 180 global world-renowned culinary, nightlife and entertainment venues by the end of 2019. With a bevy of awards and accolades under its belt, the brand continues to be a trendsetter in the industry, creating destinations and experiences that will leave you wanting more. Of course, Mondrian Los Angeles Hotel is no exception.
Upon arriving, guests are met by beautiful 30-foot mahogany doors opening up into the expanded lobby complete with a Lucite indoor swing, golden elevators and a mushroom-inspired concierge desk. The lobby is also home to the "Magic Box," a rotating art gallery showcasing local contemporary pop artists. In the evenings, the space is bustling with locals and travelers-in-the-know, making their way to Skybar for a cocktail or Ivory on Sunset for an al fresco meal.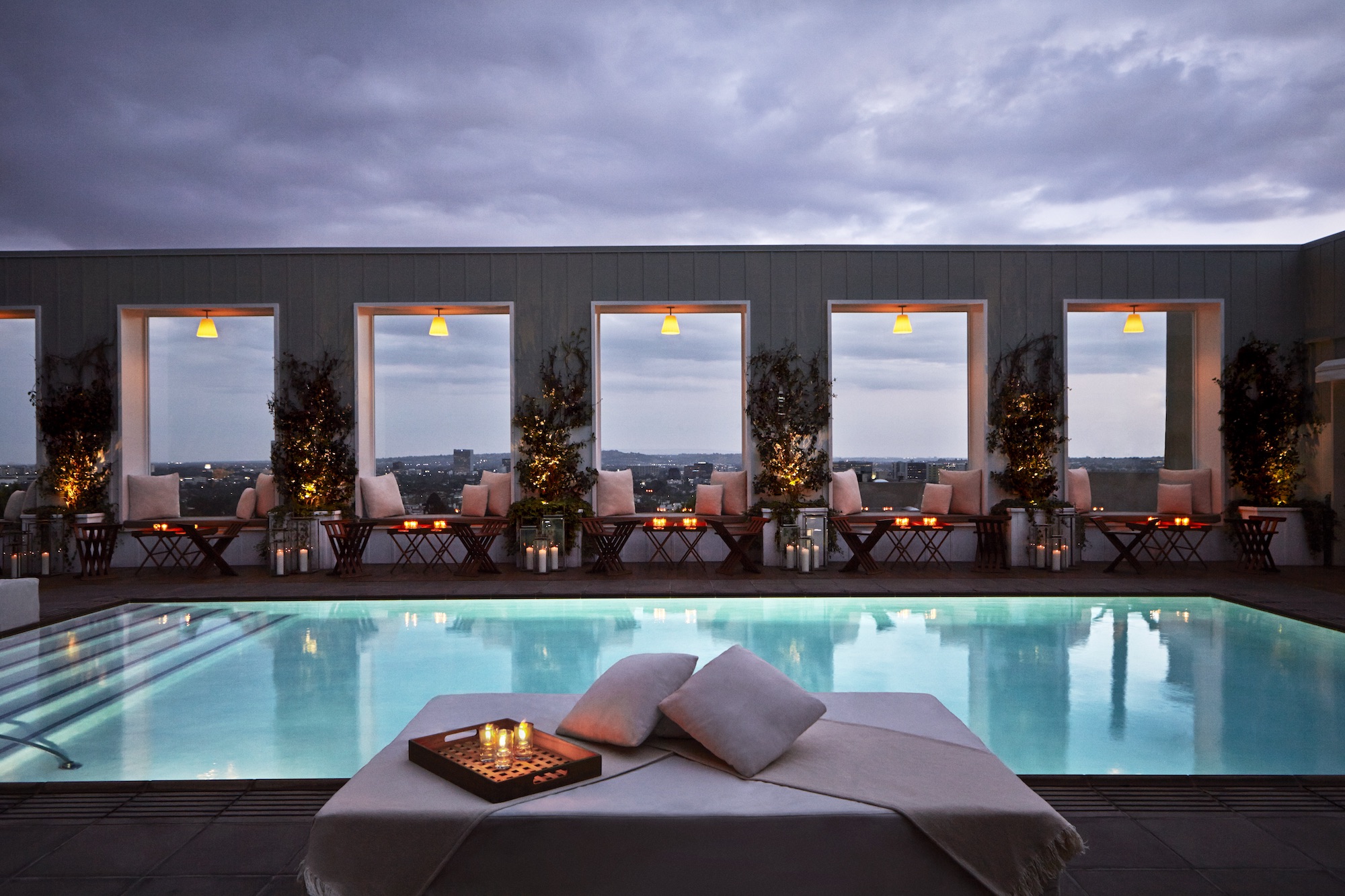 Located at the rooftop pool, Skybar is an open-air, ivory-covered pavilion that features programming both day and night for guests such as summer pool parties, signature Night Market shopping events and performances by world-renowned DJs. Skybar is also notably hard to get into, with guests and the city's most notable residents lining its walls every night of the week. But don't worry, the pool area is exclusive to guests until 1 p.m. and then your room key will grant you easy access.
During the day, because of the pool area's smaller size, daybeds and lounge chairs can be hard to come by, especially once it opens to the public. Be sure to reserve a daybed early with your concierge to avoid the wait list once you're ready to soak up the sun.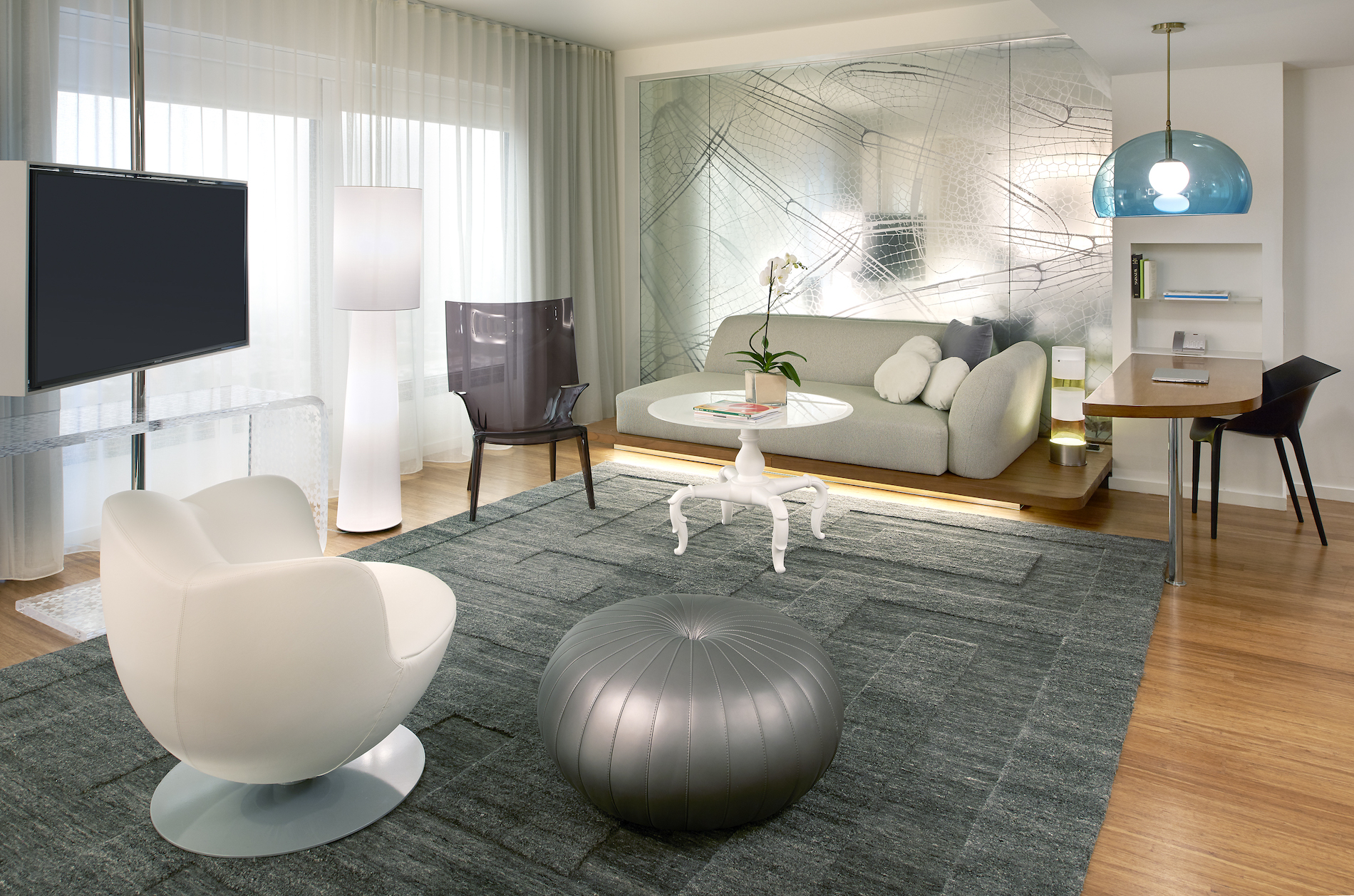 Mondrian offers nine room categories (all pet-friendly) ranging from standard options to the newly-redesigned Skyview Loft and 1,500-square-foot Penthouse. Juxtaposing soft color palettes with hints of blue and playful checkerboard patterns, we loved the mix of Old Hollywood glamour with Alice in Wonderland whimsy. Another nod to the classic story, an art installation depicts a female falling through space, transporting guests into this magical world alongside Alice.
Scale is another theme seen across rooms, with oversized blue lamps and large shimmering dragonfly wings painted across mirrors in the seating area. Inside the bathrooms, chic marble countertops, new tile and a sleek aesthetic provides a soothing spa-like atmosphere. In some rooms, you'll even find spacious showers with glass walls that open up to the bedroom, creating a fun and flirtatious mood. Sheer curtains are included as well should you prefer to shower in private.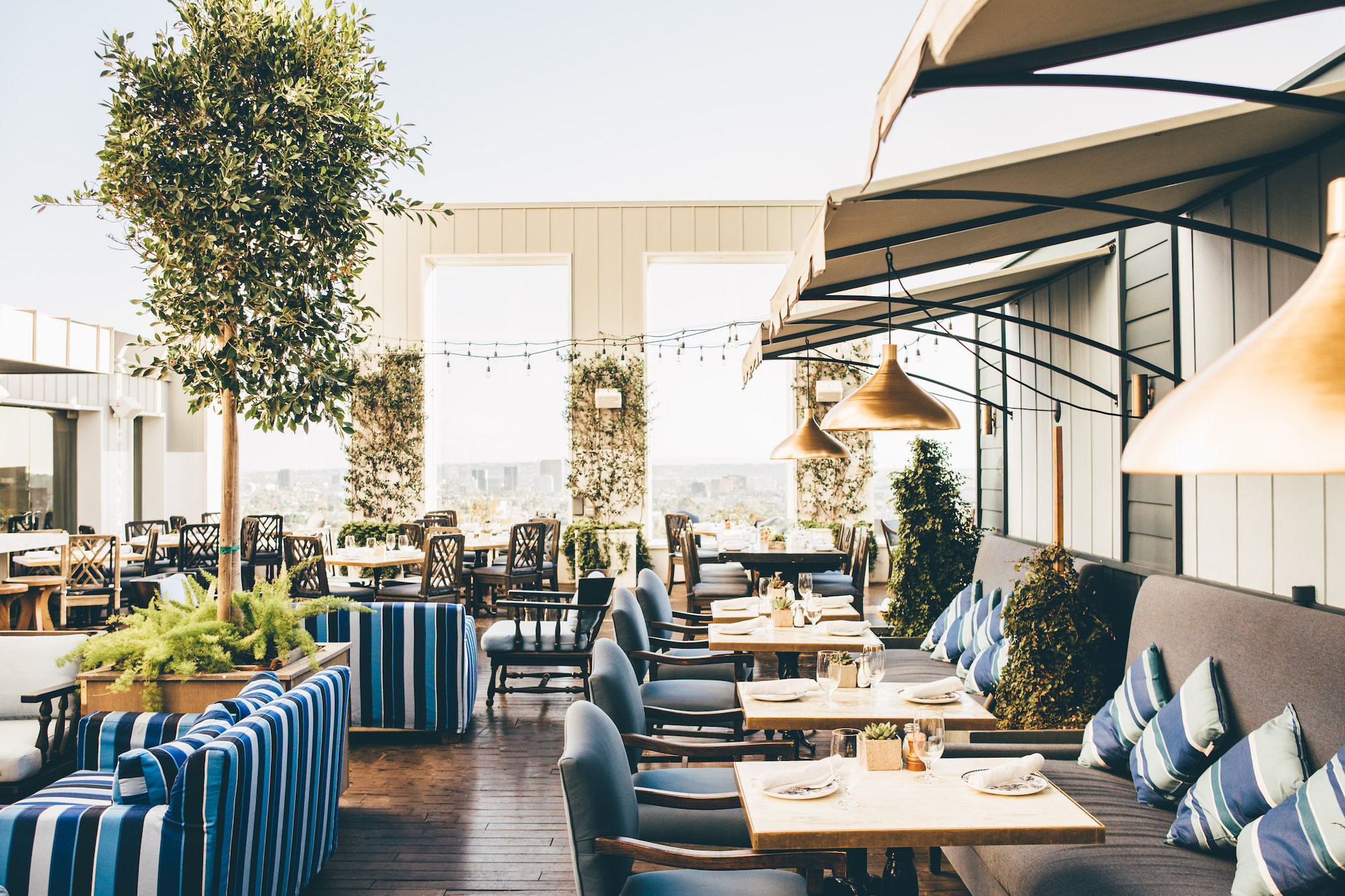 With 24-hour room service, guests can also enjoy a snack in their room at any hour or head down to Ivory on Sunset for breakfast, lunch or dinner. Boasting Italian-inspired fare, the indoor and outdoor restaurant is Instagram-worthy with floor-to-ceiling windows, an open-air setting, ivy crawling up walls and twinkle lights strewn across the space. On the weekends, settle in for brunch fresh smoothies and cold-press juices by Little West alongside dishes such as lobster scramble, Belgian waffles, eggs benedict and steel cut oats.
A 34-year staple in the City of Angels, Mondrian Los Angeles Hotel proves that age is just a number as it continues to stay ahead of the game each year. With a dedication to providing the best service, accommodations, amenities and entertainment year-after-year, there's no doubt it'll remain a favorite among affluent jetsetters, celebs and locals alike.