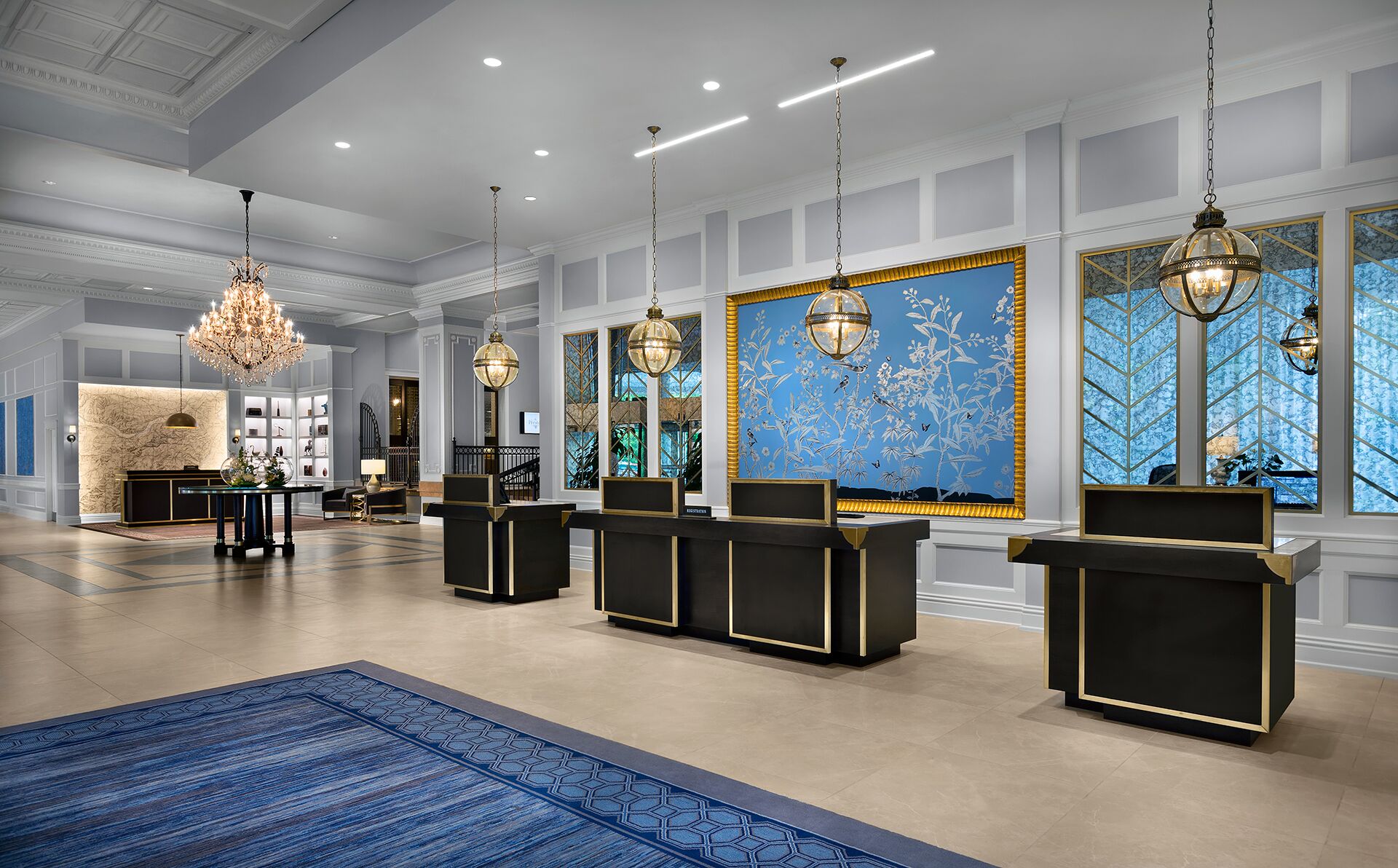 The Chase Park Plaza Royal Sonesta Hotel
Fondly referred to as The Grand Dame of St. Louis, The Chase Park Plaza Royal Sonesta Hotel has held court for nearly 100 years and offers rich history and lavish accommodations, plus a glittering roster of notable guests, including Franklin D. Roosevelt, Nat King Cole, George Clooney and Frank Sinatra. Safe to say that if the grand walls of this pristine property could talk, there would be no shortage of intriguing tales of the past to tell.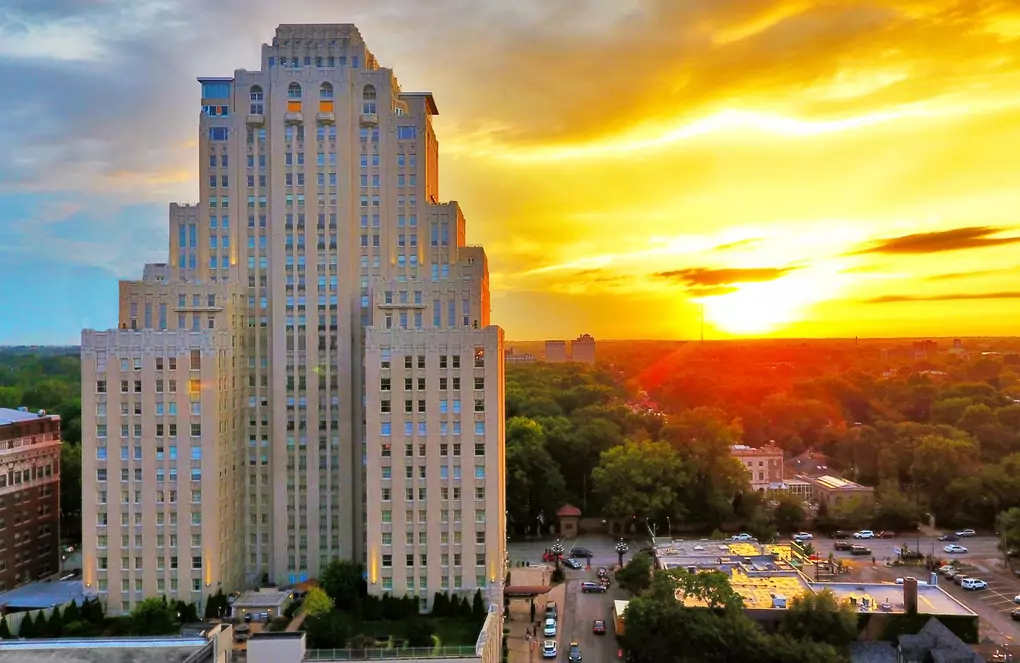 The Chase Park Plaza Royal Sonesta Hotel
If you happen to find yourself in this iconic city, the home of the Gateway Arch, countless (free!) museums, and the spectacular Forest Park, you'd be remiss not to pay The Chase Park Plaza a visit, especially now that the multi-million dollar renovation under parent company Sonesta is complete. In its prime, this property was easily one of the most talked-about venues in the country, and played host to several defining moments in U.S. history. Strolling down its chandelier-lined corridors, it's easy to feel like you've escaped to another era; but with its fresh updates (completed in late summer 2019), it's clear that the future looks bright for the historical hotspot, too.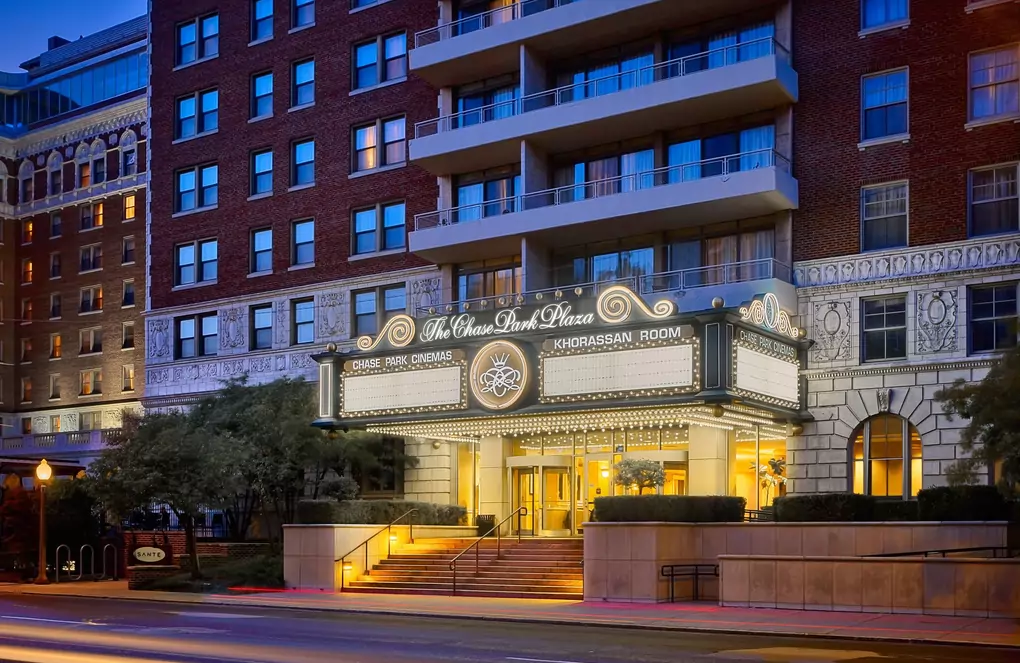 The Chase Park Plaza Royal Sonesta Hotel
With a sizable footprint of 65,000 square feet, the luxury property sits in the Central West End and boasts over 398 elegant guest rooms and suites, concierge services, multiple fine dining options (including The Chase Club, an inventive gastropub, the famed Tenderloin Room, and The Preston, a chef-driven eclectic dining experience), an in-house 5-screen movie theater, barber shop, flower shop and a stately Mediterranean-style swimming pool, just to name a few.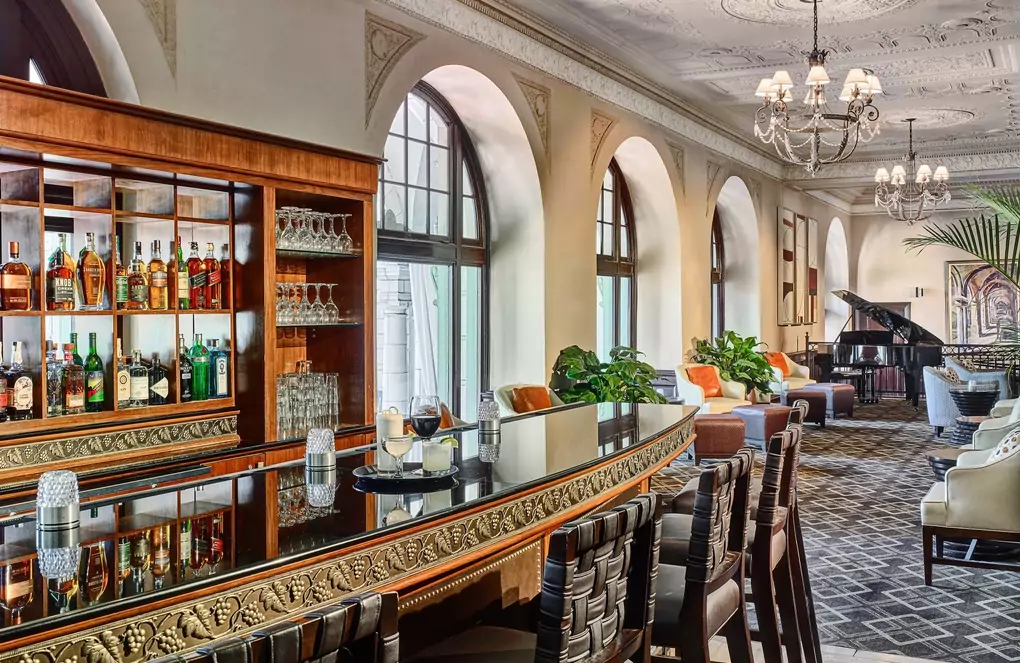 The Chase Park Plaza Royal Sonesta Hotel
Some say that the impressive venue could be more accurately described as a "city within a city", due to its impressive presence and grandiose finishings. The renovations beautifully blend a mix of modern sophistication while preserving the heritage details that bring so much charm to the sprawling space.
Beyond a complete makeover of the rooms and suites, main lobby and front desk arrangement; Sonesta also installed stunning Art Deco elements, plush new carpeting, tasteful wallcoverings, contemporary furniture and sparkling crystal chandeliers to truly make a splash to attract both loyal patrons of the past, as well as new luxury travelers looking for the very best of the Midwest.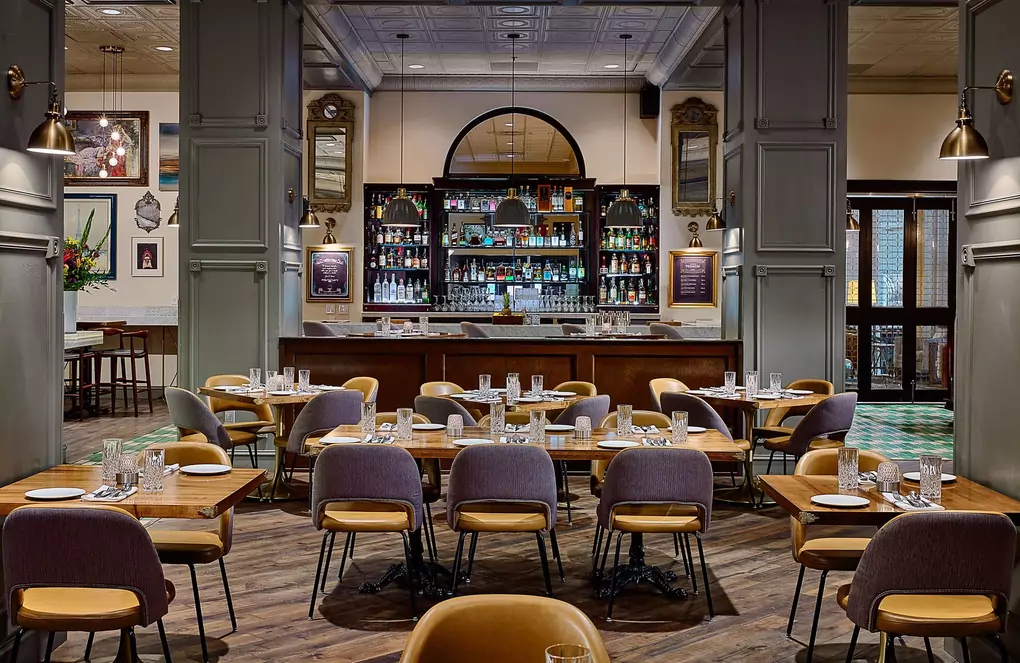 To kick off the aesthetic update, The Chase Park Plaza has curated year round activities like historical tours (where one can learn about the rumored friendly ghosts that have been spotted at the hotel, as well as indulge on plenty of celebrity gossip during the hotel's heyday), a festive tree lighting ceremony, and seasonally-inspired menus to bring in locals and tourists coming in through their rotating doors.
To further establish its footing in today's luxury landscape, the hotel has also made a strong commitment to stand as a more sustainable and environmentally-friendly entity in St. Louis. Interestingly, the property installed honeybee hives on the rooftop, where chefs harvest the sweetner and creatively incorporate it in a variety of fresh dishes; and also maintain an on-site micro greenery, where basil, arugula, kale, mustard greens, beets, chives and more are grown and used daily in their eateries.
When it comes to notable historical hotel renovations in this region of the world, it doesn't get fresher than this.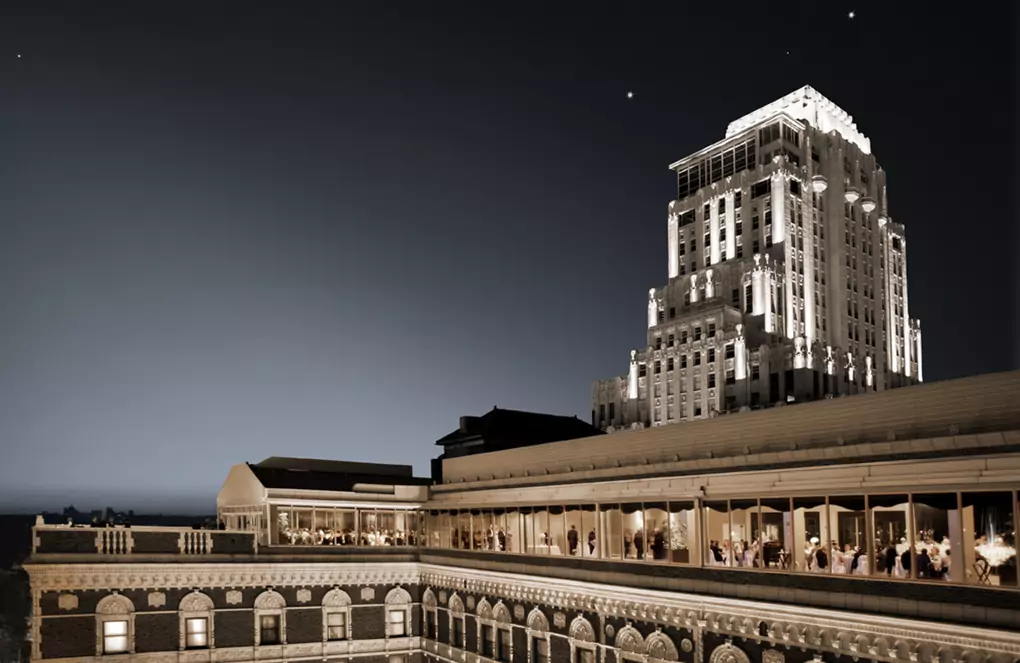 The Chase Park Plaza Royal Sonesta Hotel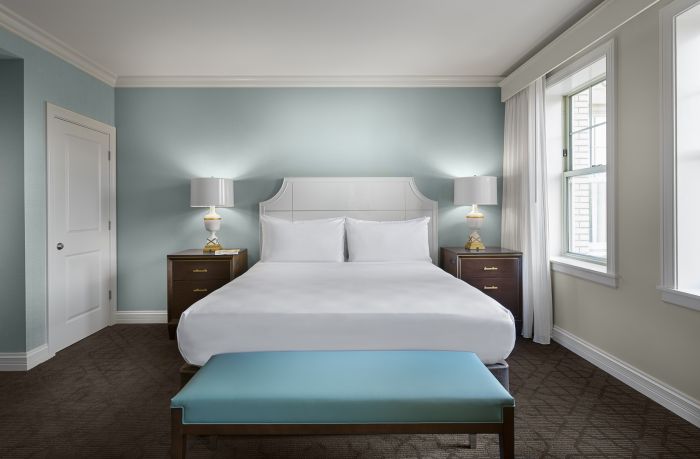 The Chase Park Plaza Royal Sonesta Hotel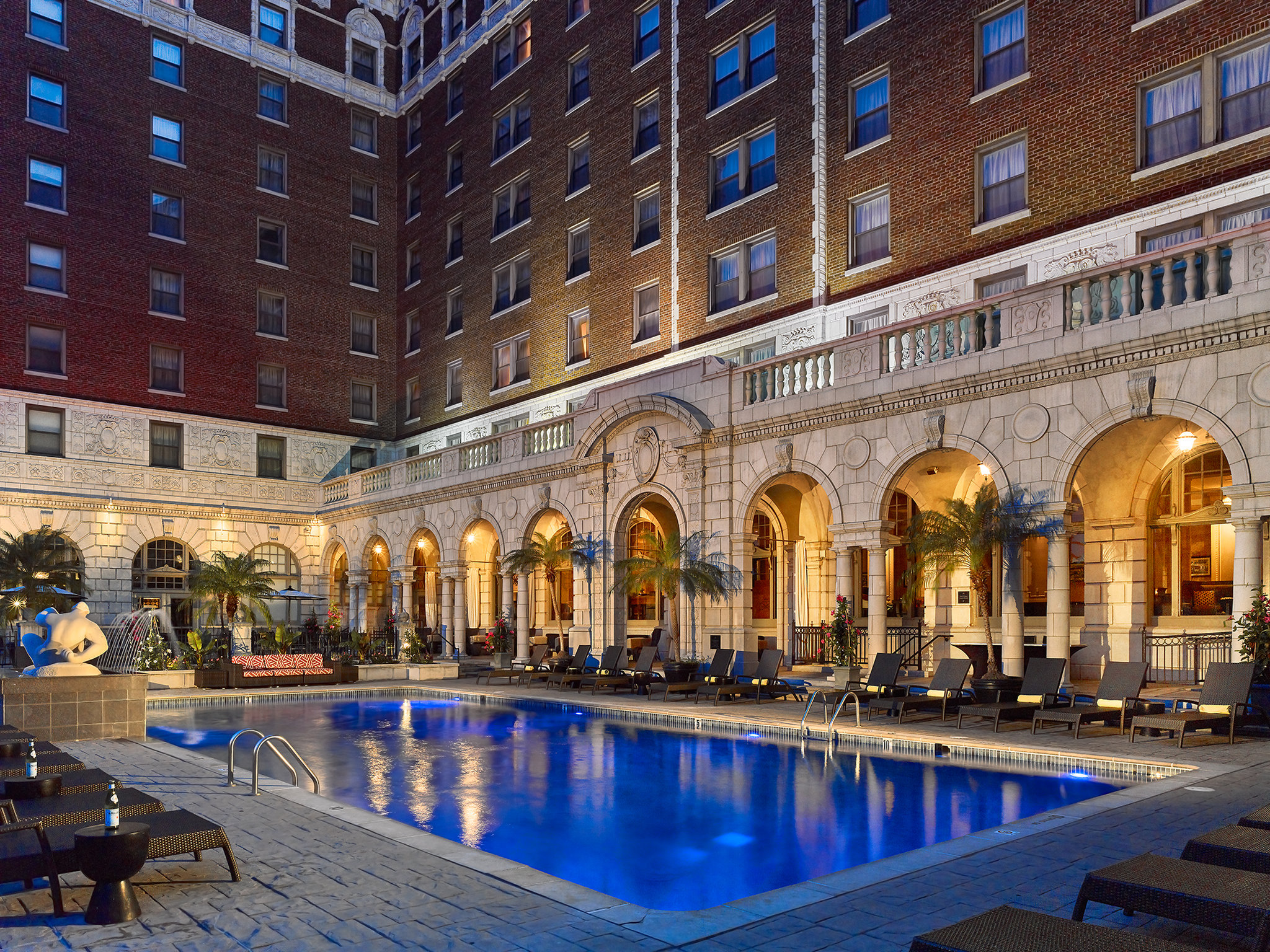 The Chase Park Plaza Royal Sonesta Hotel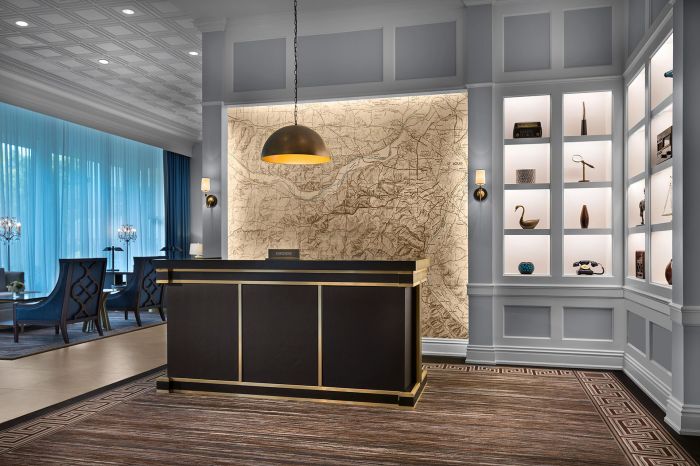 The Chase Park Plaza Royal Sonesta Hotel