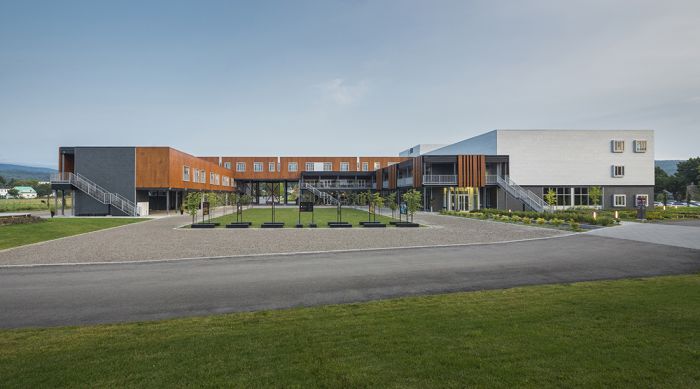 Courtesy of Le Germain Charlevoix Hotel and Spa
We awoke to a sea of white, the large flakes shimmering in the sun in the fields beyond our hotel room, a dazzling display of diamond-like sparkles. While 14 inches accumulated overnight, our cozy room at Le Germain Charlevoix Hotel & Spa was snug and altogether perfect. The white-washed walls, high ceilings and interesting architecture made for an impeccable stay in the quaint town, and we were ready to brave the cold to go explore.
Originally built as a dairy farm run by the Little Franciscans of Mary, the clever sister orchestrating the architecture requested the farm be two feet larger than the largest dairy farm in Canada, thus putting it firmly in the number one spot. A maquette of the original farm is off the lobby corridor paying homage to the original use of the land.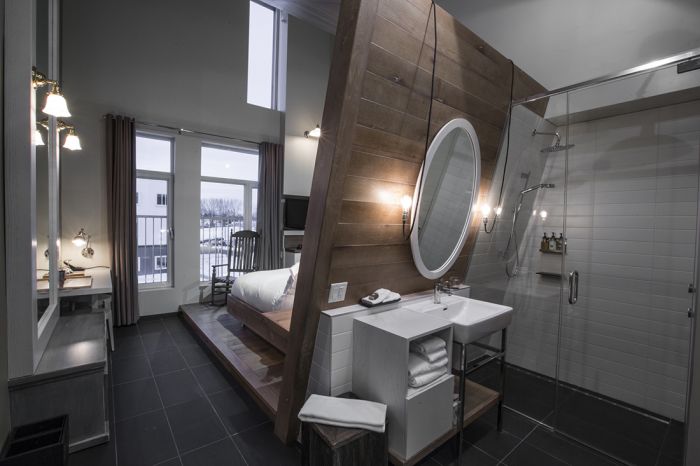 Courtesy of Le Germain Charlevoix Hotel and Spa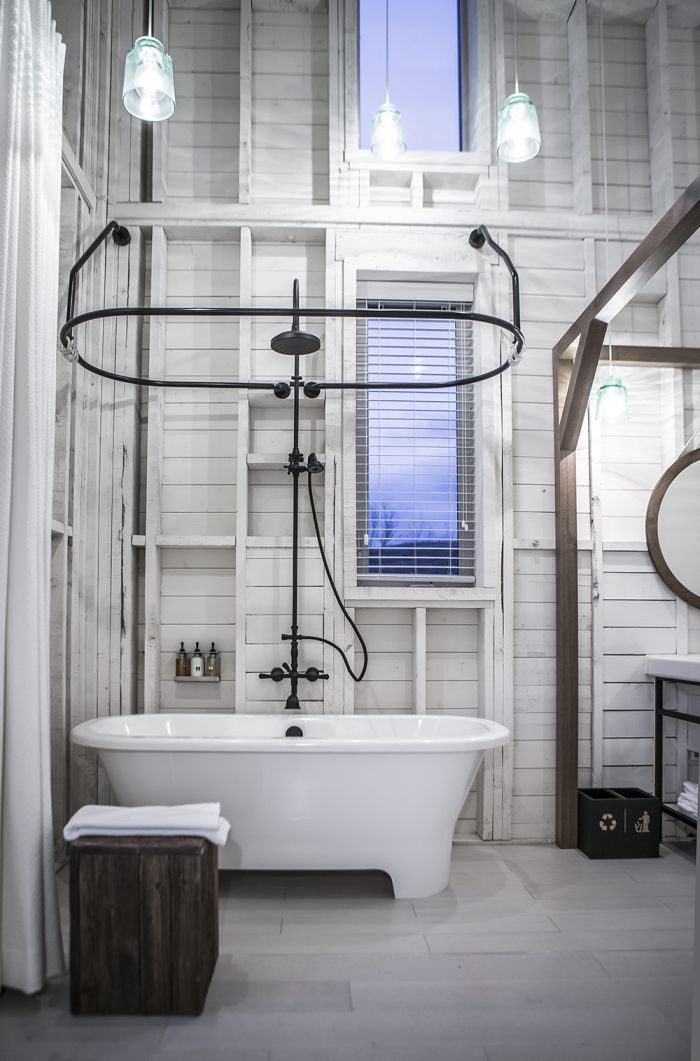 Courtesy of Le Germain Charlevoix Hotel and Spa
Rooms at Le Germain are sophisticated but not out of place in the rural setting, a measured balance between urban chic and country finishes for a contemporary stay at the hotel. Affording city or rural views (we had a rural view, with a cow peacefully grazing amidst snowdrifts), the hotel is also pet-friendly. Dog beds, water and food bowls and a dog sitter are all afforded to four-legged guests. 145 rooms in all, the multiple buildings were constructed in 2012. Junior suites, studios and even chic dorm-style accommodations are found on the property with bunk beds in some of the room styles that are perfect for young families.
The spa invites both hotel guests and locals alike. Co-ed lounges, sauna and steam room open to outdoor plunge pools and soaking pool. During the summer, flowerbeds fill up the surrounding space, but winter views were equally beautiful (and the warm water a welcome soak with chilly temperatures outside).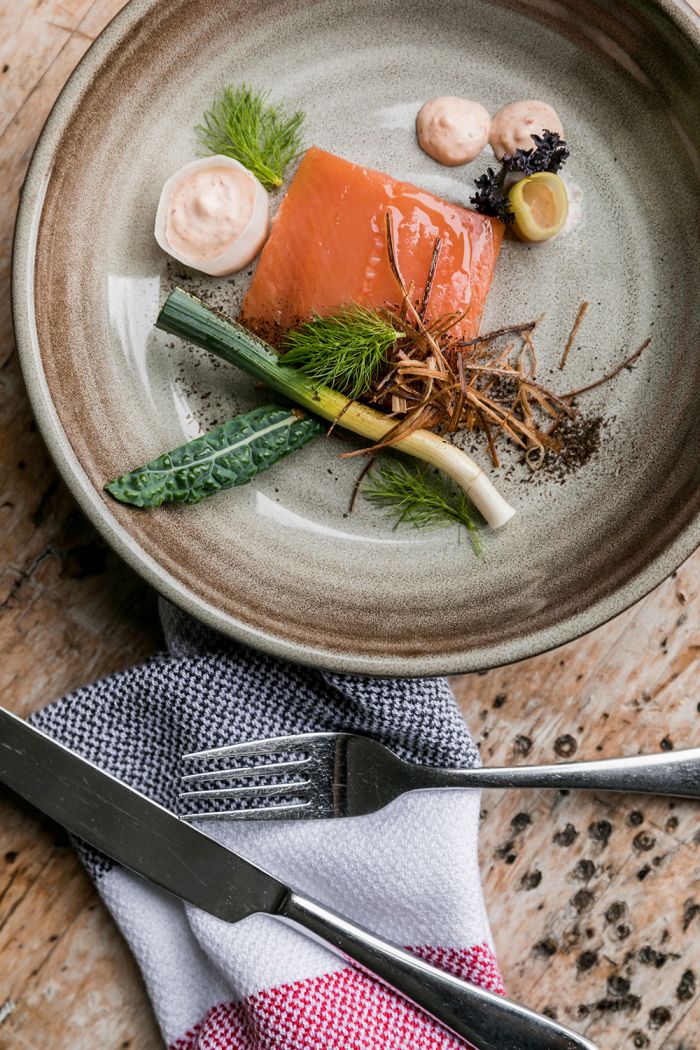 Courtesy of Le Germain Charlevoix Hotel and Spa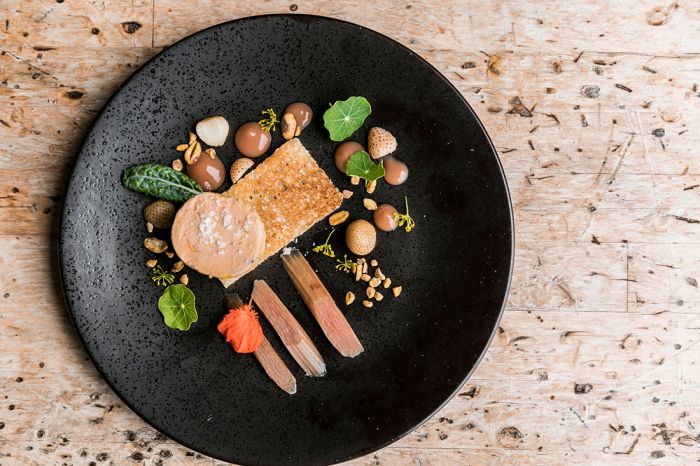 Courtesy of Le Germain Charlevoix Hotel and Spa
For breakfast, the buffet at Les Labours is home on the second floor overlooking the ice skating track in the winter and activity lawn in the summer. Charcuterie and Fromage from the region pair with an assortment of eggs, potato dishes, pancakes, toasts and an omelet station. At night, the space is transformed into a fine dining experience with an impressive assortment of local wines and gins also available.
On the ground floor, Les Bercail is a picture-perfect place to enjoy some tapas and craft cocktails sitting next to a crackling wood-burning fire. The ambiance is relaxed and cordial, the menu curated for winding down from a day of activity. The Planche du Pecheur is especially delicious, a smoked salmon mousse, rock shrimp and spicy mayonnaise served in a jar with a crispy crouton of French bread and house-made pickles.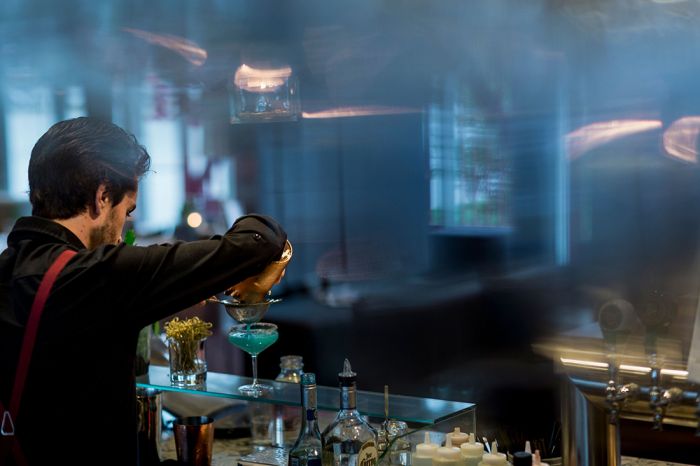 Courtesy of Le Germain Charlevoix Hotel and Spa
The town is an easy walk from the hotel, with an enchanting main street that begs to be explored. Peppered with art galleries and restaurants, the town is an extension of the hotel for a charming stay in Charlevoix.
Things to do
While in Charlevoix, guests cannot miss the incredible art collection and galleries there. For such a small town, there are some really big hitters in this community. Galerie d'art Art & Style and sister gallery Galerie L'Harmattan are not to be missed. Owner Gilles Charest has curated two very separate collections of modern and classic works at the two locations with internationally known talent. Both located in historic homes, the art collections are worth exploring with knowledgeable gallerists.
For adventure seekers, Aventure Laurentienne has just the thing for you. Exploring the over 300 miles of trails in the area, guests can enjoy 2- to 8-hour excursions on single or double snowmobiles. Knowledgeable guides take travelers on appropriate trails, with breathtaking views and some of the best snowmobiling in the world.
Where to dine
If not staying on property, there are several notable places to enjoy quality meals in town. Le Bistro la Muse is a wonderful lunch spot, the fire warming the fashionable space as the snow falls outside. The house green salad is surprisingly delicious and can stand alone, with seasonal, locally-sourced ingredients to pair with lunch entrees and specials.
A La vache! is a petit Swiss bistro, seating only about 18 people. The charming atmosphere pairs with excellent, authentic cuisine (the chef/owner's family recipes from Switzerland). Don't forget to bring your own bottle of wine!
Le Germain Charlevois Hotel & Spa is a marvelous stay in Canada. Whether taking a seasonal train from Quebec directly to the hotel or enjoying the scenic drive to the property, guests are in for a delight. For rates and reservations, visit www.legermainhotels.com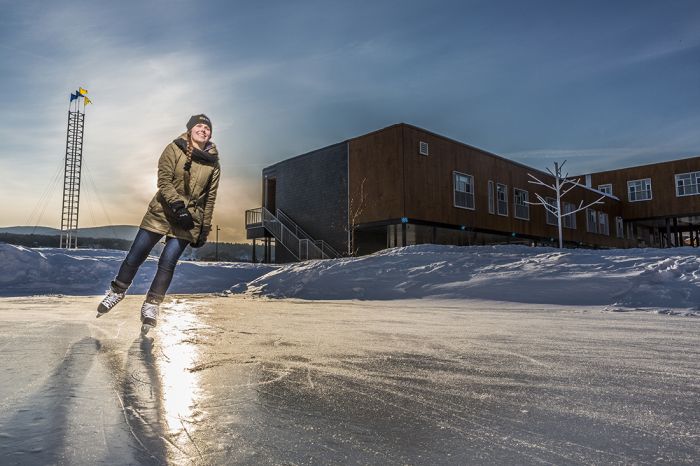 Courtesy of Le Germain Charlevoix Hotel and Spa
Winter ice skating on the property.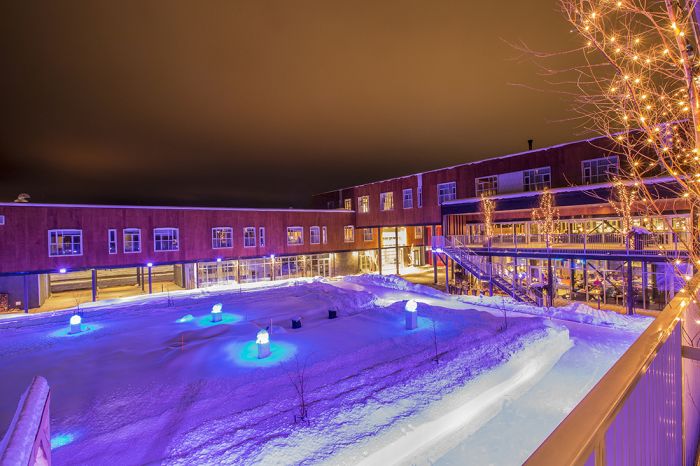 Courtesy of Le Germain Charlevoix Hotel and Spa
The ice rink in the courtyard of the hotel.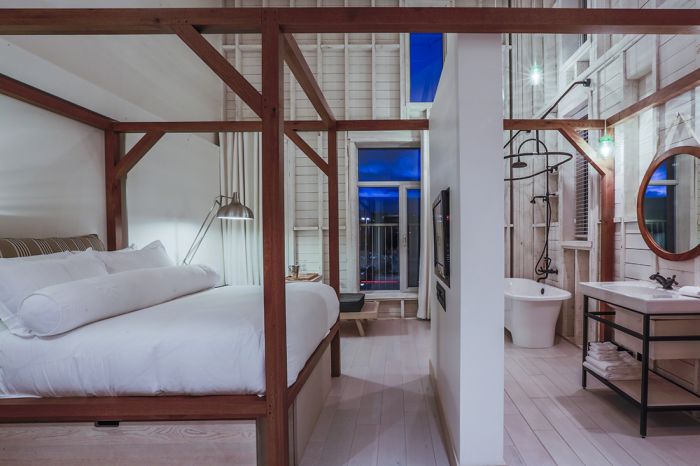 Courtesy of Le Germain Charlevoix Hotel and Spa
Cozy rooms at the hotel.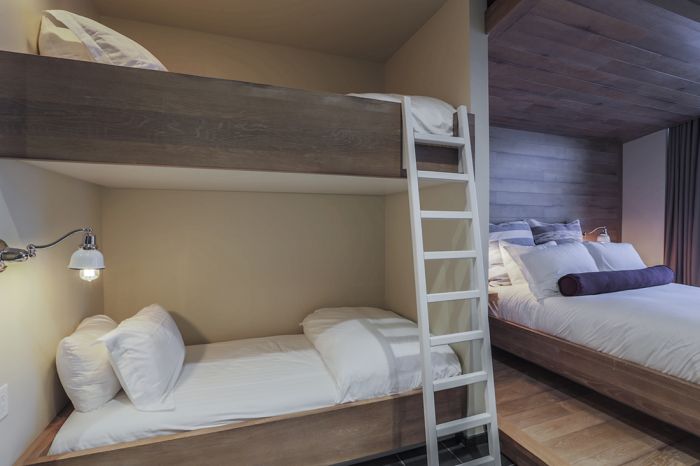 Courtesy of Le Germain Charlevoix Hotel and Spa
Bunk beds perfect for families.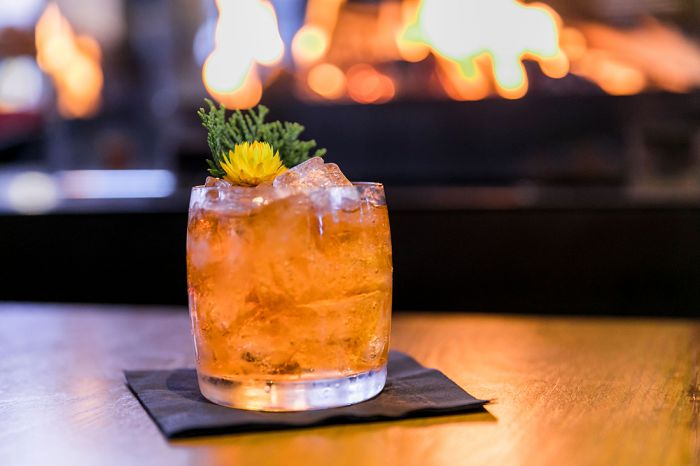 Courtesy of Le Germain Charlevoix Hotel and Spa
Enjoy a cocktail fireside at the hotel.