Courtesy of Sonnenalp
Be safe, make reservations and be patient; three tips for making the most of your time in the Colorado mountain town of Vail. While the pandemic has changed the day-to-day operations of this blissful highland town, there is still a lot to enjoy. From hiking and dining options, shopping and luxury hotel accommodations, Vail is an idyllic domestic stay in the Rocky Mountains.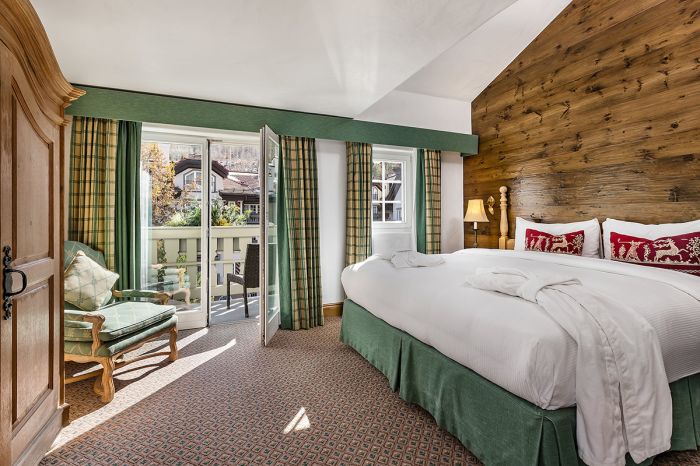 Courtesy of Sonnenalp
Sonnenalp Vail is a Bavarian-style hotel located on Gore Creek. With mountain and town views, the picture-perfect spot is home to 112 luxury suites and 15 hotel rooms. Ideal for extended stays, the large closets, master bathrooms with tubs and living room areas afford all the comforts of home while steps to the pedestrian walkways of Vail Village. Romantic getaways for two, family trips and adventure-seeking individuals will all find an enjoyable experience.
Courtesy of Sonnenalp
The pool is located on Gore Creek and does currently require a reservation. Whether relaxing in the sun-soaked lawn overlooking the babbling mountain waters beyond or sipping on a cocktail poolside enjoying the indoor-outdoor space, the pool terrace is an absolute must while staying on property. I particularly enjoy the mature landscaping and shimmering quaking aspen tree canopy between the hot tubs and Gore Creek—my favorite spot.
The Sonnenalp exudes a timeless warmth, established and high-end but still chic and welcoming. The European finishes transport visitors (and we all need a little of that right now) and accommodates a variety of tastes. Looking for a burger and a relaxed atmosphere? Head to Bully Ranch restaurant on property. Seeking the flavors of Europe without a 14-day quarantine? Ludwig's breakfast underneath a glass canopy adjacent to the pool terrace is a right of passage while staying in Vail, the spread as majestic as the surrounding mountain range and a great way to fuel up before a day of hiking, shopping, biking or hitting the spa.
While new precautionary rules are in place, from social distancing to mask-wearing, hand sanitizer stations and limited housekeeping, the Sonnenalp is a wonderful luxury stay in Vail. Strolling the streets of Vail, visiting the Betty Ford Botanic Gardens, or floating down Gore Creek in an inflatable inner tube, there is plenty to do in the mountains in the stunning Colorado sunshine. For rates and reservations, visit www.sonnenalp.com Read an additional review here.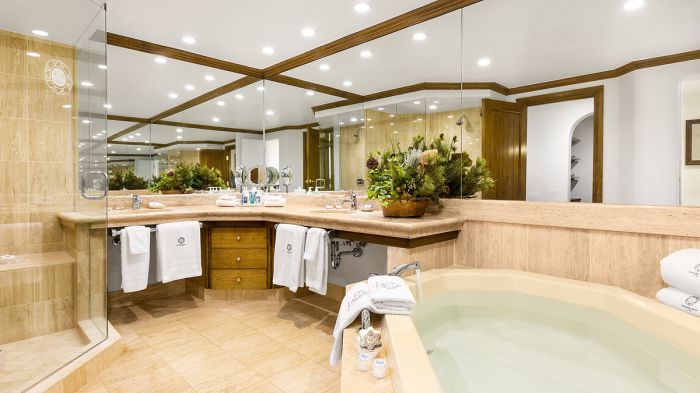 Courtesy of Sonnenalp
Massive bathrooms with large tubs.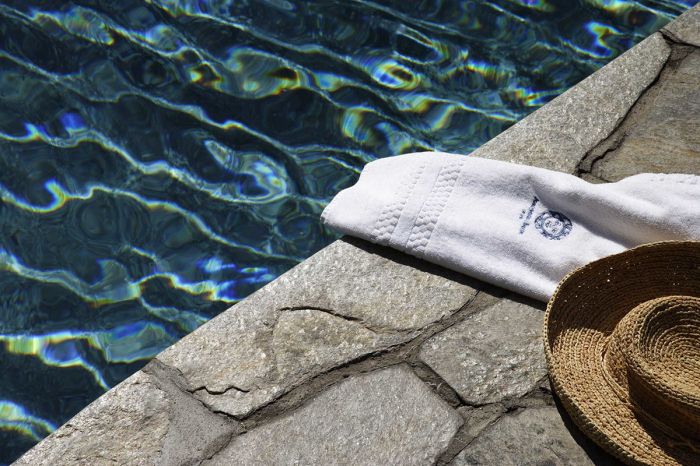 Courtesy of Sonnenalp
Make sure to make your reservations for your pooltime.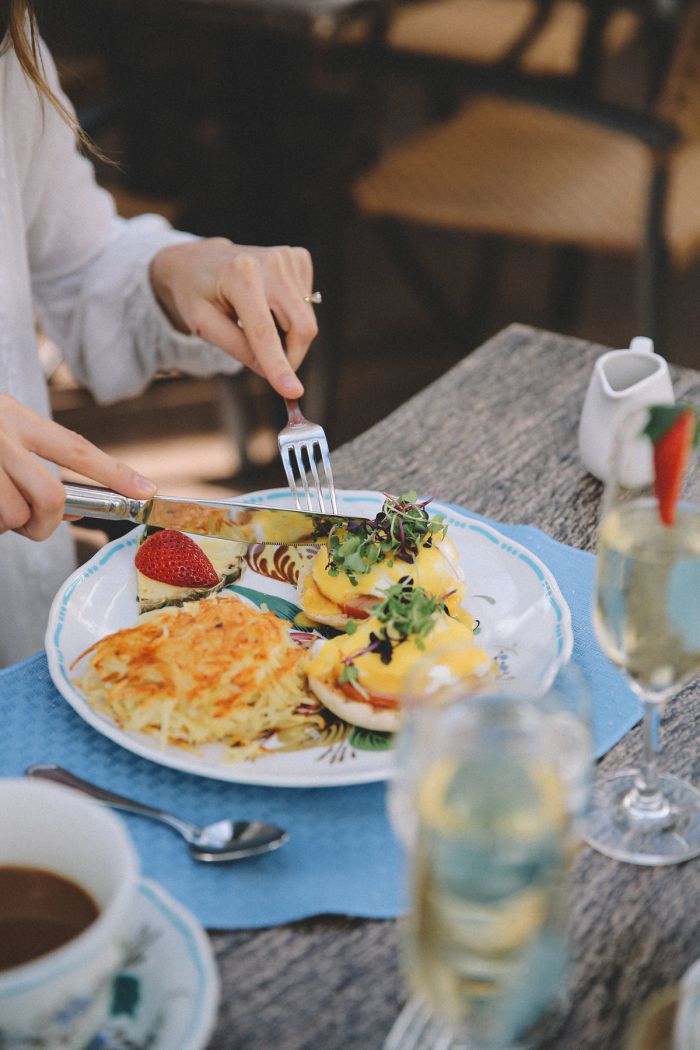 Courtesy of Sonnenalp
Grab breakfast at Ludwig's to start off your day.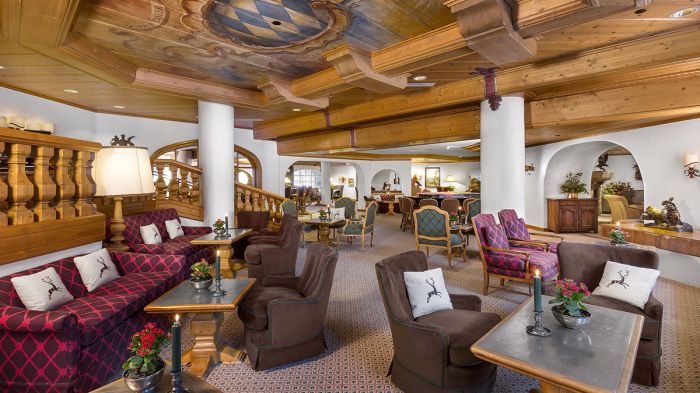 Courtesy of Sonnenalp
Lounge areas on property are still a great way to enjoy the space, even if socially distant.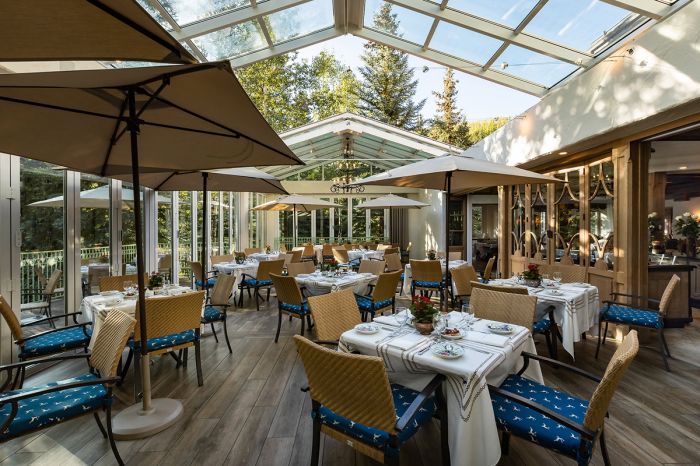 Courtesy of Sonnenalp
A glass-encased Ludwig's is an epic way to enjoy a meal.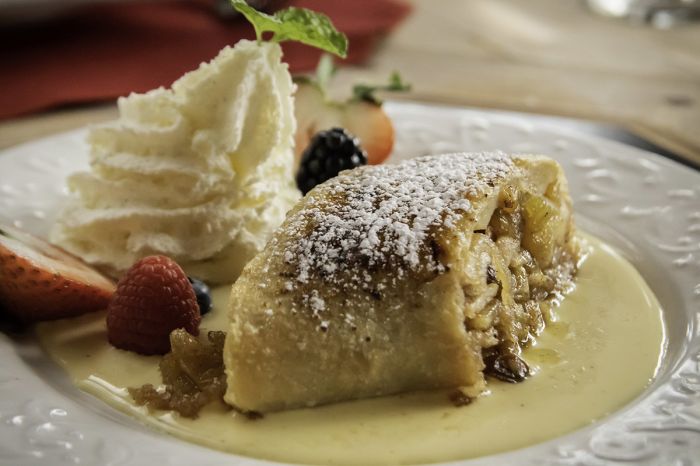 Courtesy of Sonnenalp
European cuisine brings flavors from the old country without a flight.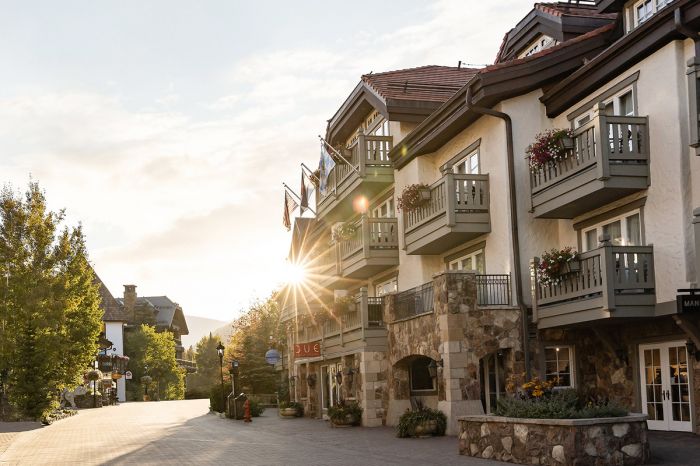 Courtesy of Sonnenalp
Stroll the walkways of Vail Village adjacent to the property.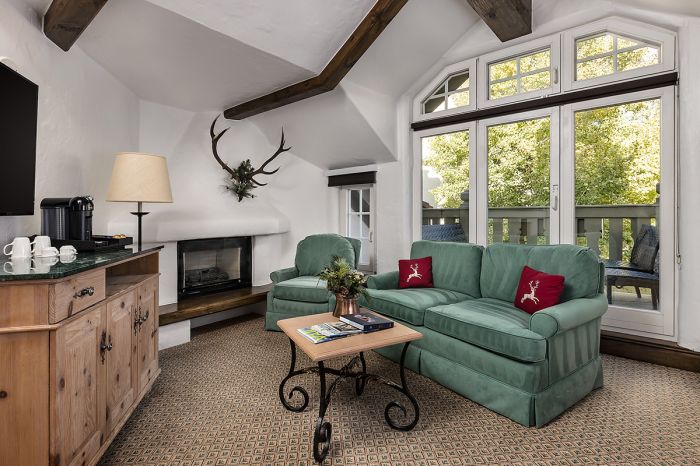 Courtesy of Sonnenalp
Comfortable living room spaces will leave you not wanting to depart yoru room.