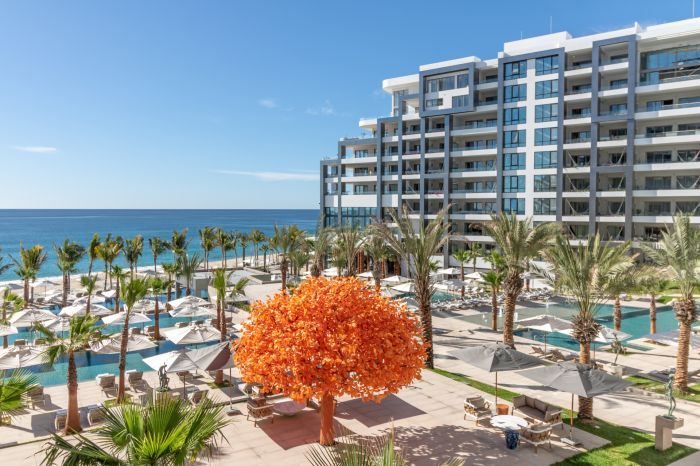 Garza Blanca Los Cabos
Like many of you, I've been itching for a vacation now more than ever, so I made the bold decision to book a getaway and wanted to share my experience of what it's truly like to travel right now amidst a global pandemic. With my customized ROAM Luggage suitcase in tow, I (very carefully and cautiously) headed south of the border for a serene escape at Garza Blanca Los Cabos Resort.
Once I arrived in the popular resort city, I settled in for a quick 30-minute shuttle ride to the resort, and was immediately impressed with Garza Blanca's gorgeous decor and perfectly-appointed art deco glamorous guest rooms. The property is just shy of two years old, and its sparkling amenities and glossy decor details at every corner certainly entice the eyes. Hand sanitizer, face masks and safety precautions are taken very seriously here, which means you can worry less and unwind more. I should add that the staff at Garza Blanca couldn't be friendlier, and our needs were always met with hand sanitizer and a smile.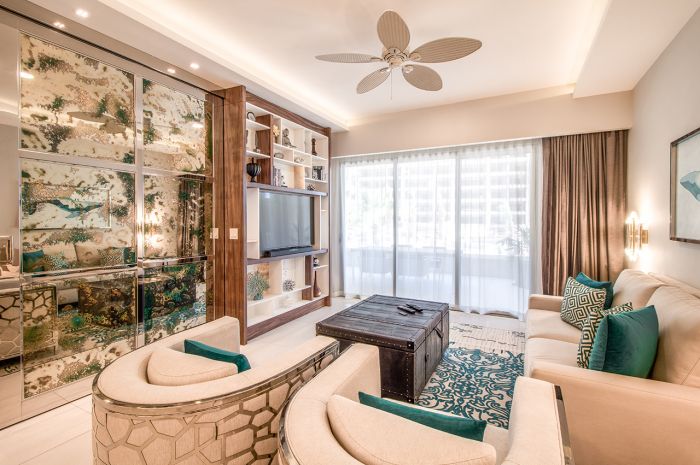 Garza Blanca Los Cabos
Occupancy proved to only be around 15% right now, which means there's no better time to escape the day-to-day chaos back home and opt for a leisurely vacation in near solitude here instead. From the plush ocean view rooms and stunning suites, to the property's lavish eight pools to pick from, Garza Blanca truly has it all. And yes, their state-of-the-art gym is open and in pristine condition for fitness enthusiasts who want to burn some calories before kicking their feet up for the remainder of the day.
Take your pick from the adults-only infinity pool on the rooftop for those that prefer a more sophisticated scene while sunbathing; or make a splash at the swim-up bar overlooking the beach for upbeat vibes and day drinking. Not to be missed is the unique underwater pool with transparent edge, which is definitely worthy of posting on social media for all to admire. There's also the famed Orange Tree and a number of outdoor terraces and lounge areas for all to enjoy throughout your visit.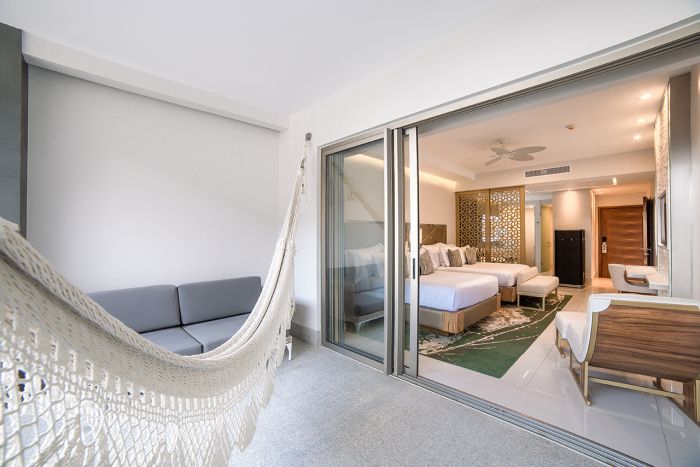 Garza Blanca Los Cabos
The luxury property also offers guests the option to have an all-inclusive experience, which I indulged in for convenience's sake, and highly recommend. As for food, you certainly won't go hungry here. Room service is available around the clock, which is perfect for breakfast al fresco on your balcony, swinging from your crochet hammock while taking in the views. For dine-in, the property's restaurants offer a variety of tantalizing options (from steak to sushi), and I should add that the yummy tropical drinks are served up (and continuously refilled) in record time.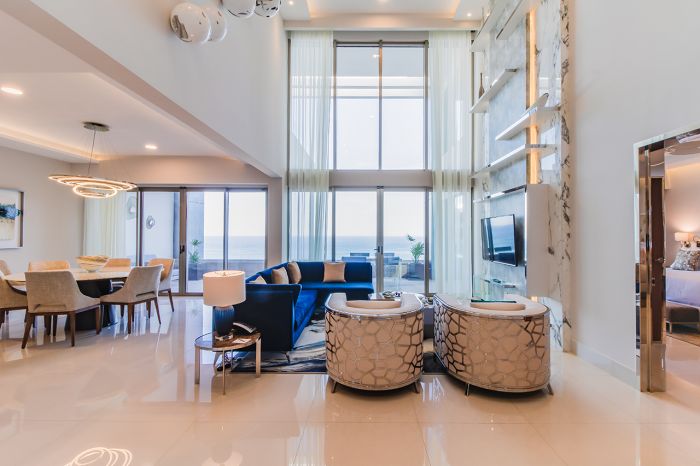 Garza Blanca Los Cabos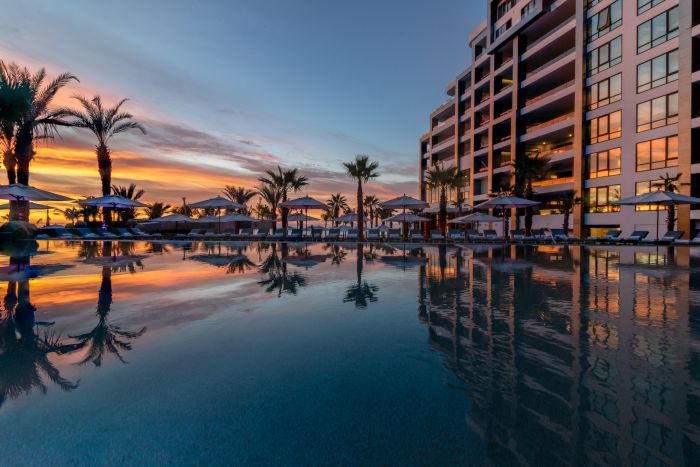 Garza Blanca Los Cabos
Finally, make it a vacation to remember with a treatment (or two!) at Spa Imagine. The idyllic retreat is visually stunning and boasts a unique hydrotherapy circuit pool (including a cold plunge pool, underwater massage bed, and more) and power shower chamber which is designed to efficiently relax and soothe every knot or pressure point with the healing powers of water. The enticing spa menu caters to a vast range of pampering preferences (from traditional full-body massages and facials to more holistic chakra treatments with a focus on wellness and healing), and is precisely what the doctor ordered after months of quarantine.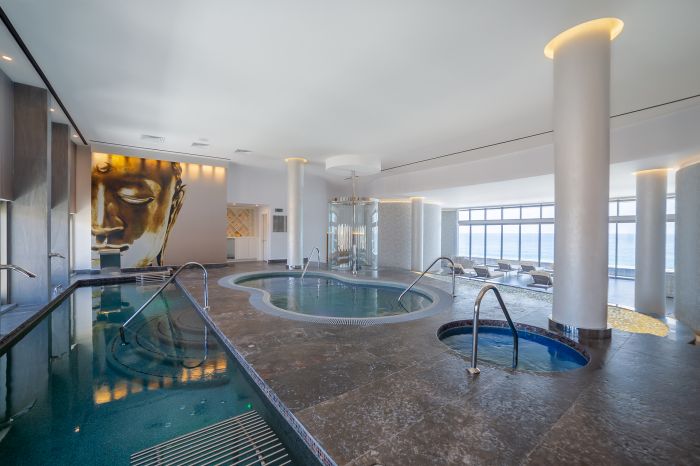 Garza Blanca Los Cabos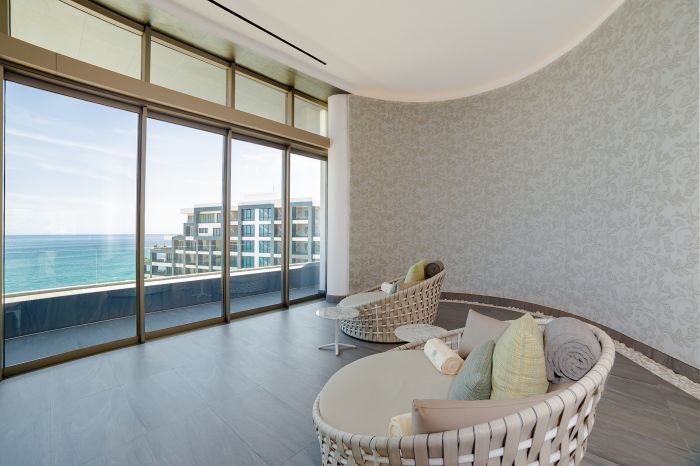 Garza Blanca Los Cabos