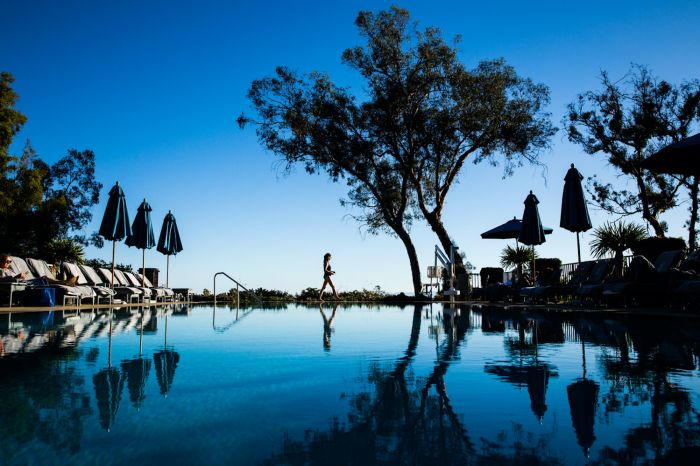 Photo: Max Whittaker
With its expansive beaches, enveloping Santa Ynez mountains, and year-round sunshine, no other United States locale so well mimics the aesthetic of the European Riviera. Hence Santa Barbara's nickname, The American Riviera. And no other hotel in this elegant oceanfront hamlet so closely imitates the vibe and tenor of the Mediterranean as that of Belmond El Encanto.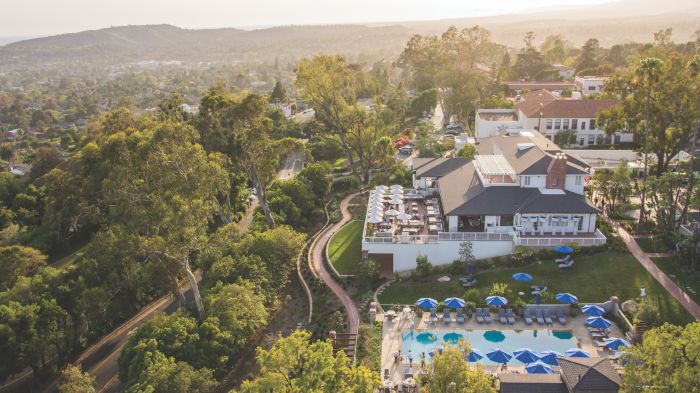 One of only two stateside hotels in the elegant Belmond group (the other is in Charleston, South Carolina) El Encanto opened in 1918, and the resort, a gleaming and glamorous reflection of its host town, has been part of Santa Barbara's social scene ever since. Tiled roofs, bougainvillea, palms, fresh cuisine, and refined service define this gem of a hotel situated high in the Santa Barbara hills, poised towards the Pacific. Relaxed sophistication permeates the beautifully landscaped grounds and gardens, amongst which 92 bungalows and suites are scattered. No shared air here, each of the cottages and suites features its own entrance. Choose the earth tones of a Craftsman room or the white stucco walls of a Mission-style suite. Each option features a number of layouts. Most have balconies or sitting areas, and each is outfitted with the finest amenities including Nespresso coffee makers, plush robes, a half bottle of Santa Barbara County wine, Aromatherapy Associates toiletries, and special travel sized, rejuvenating Himalayan salt items from downtown Santa Barbara's popular Salt and its Crystal Cave.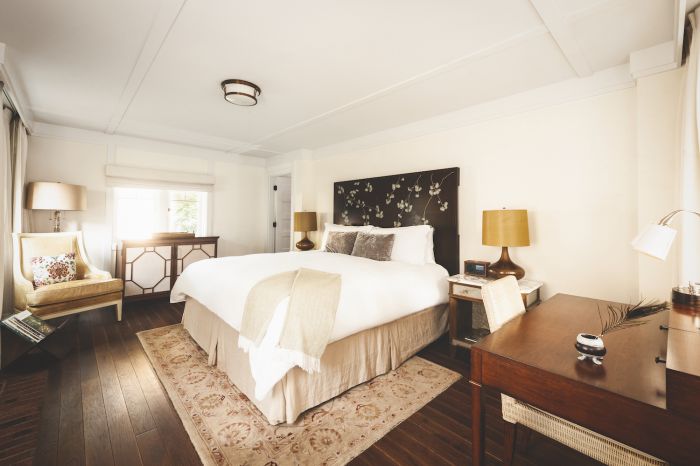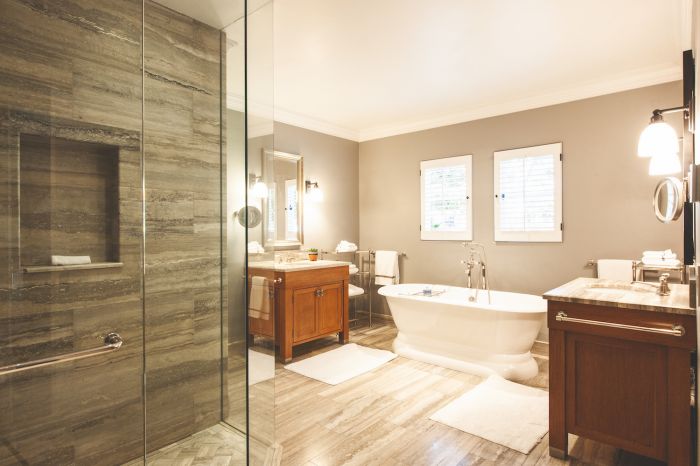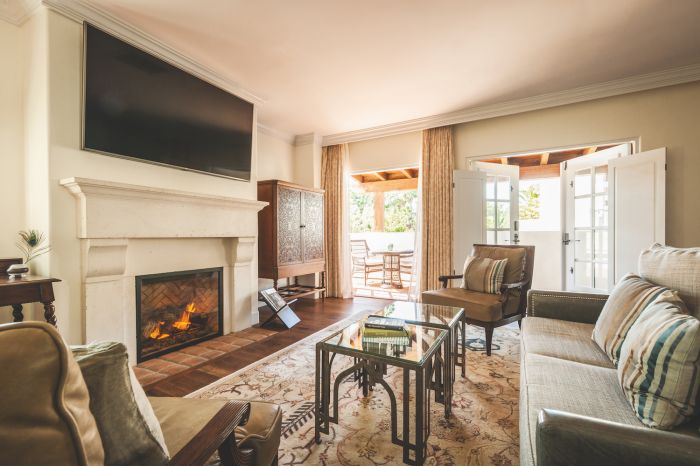 Meander seven-acres of green garden paths and make a wish in the site's original 1928 Wishing Well. Visit at just the right time of year to find 100-year-old wisteria vines in full lavender bloom over the historic lily pond. Take one of the complimentary Townie electric bikes for a spin past the Santa Barbara Mission and onto the beachfront Cabrillo Bike Path before returning for an afternoon respite at the picturesque freshwater swimming pool. (Or if you prefer, the house car will drop and pick-up anywhere within three miles, which covers most of the sites, including the beach, and downtown Santa Barbara's multitude of fabulous wine tasting rooms.)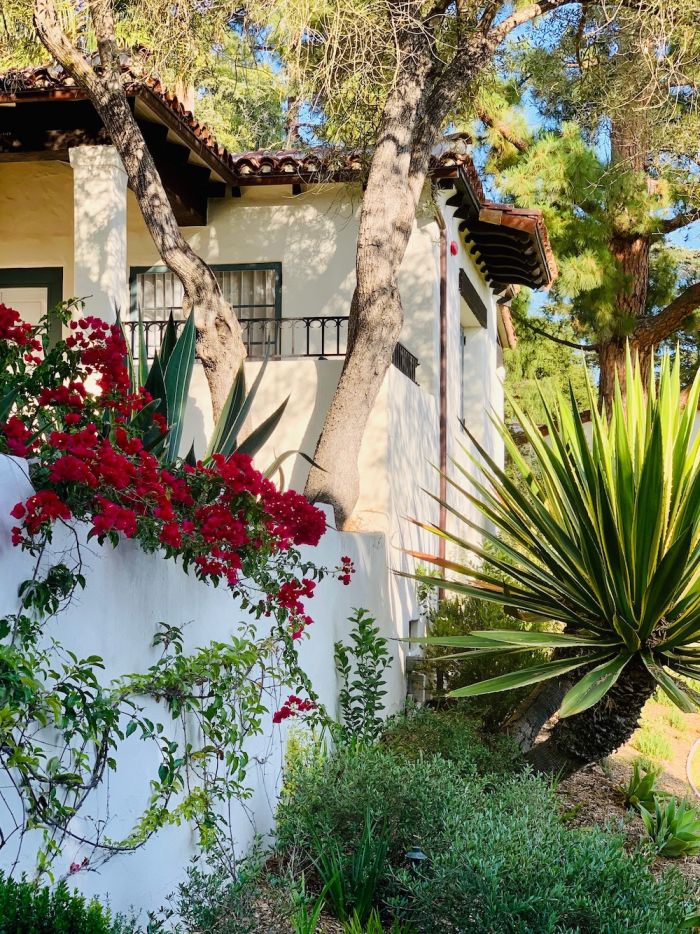 Photo: Fran Miller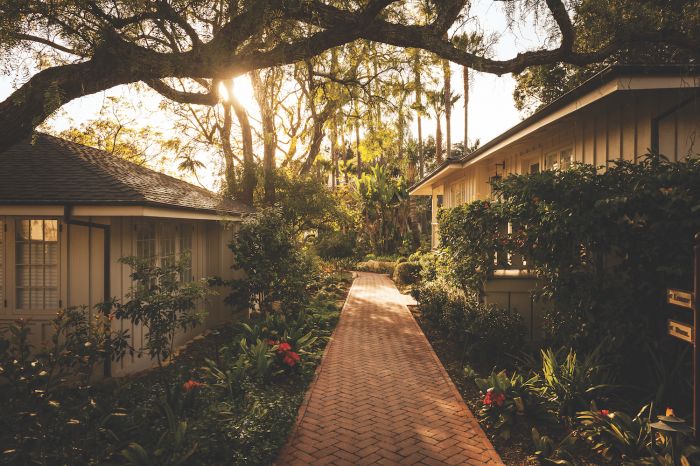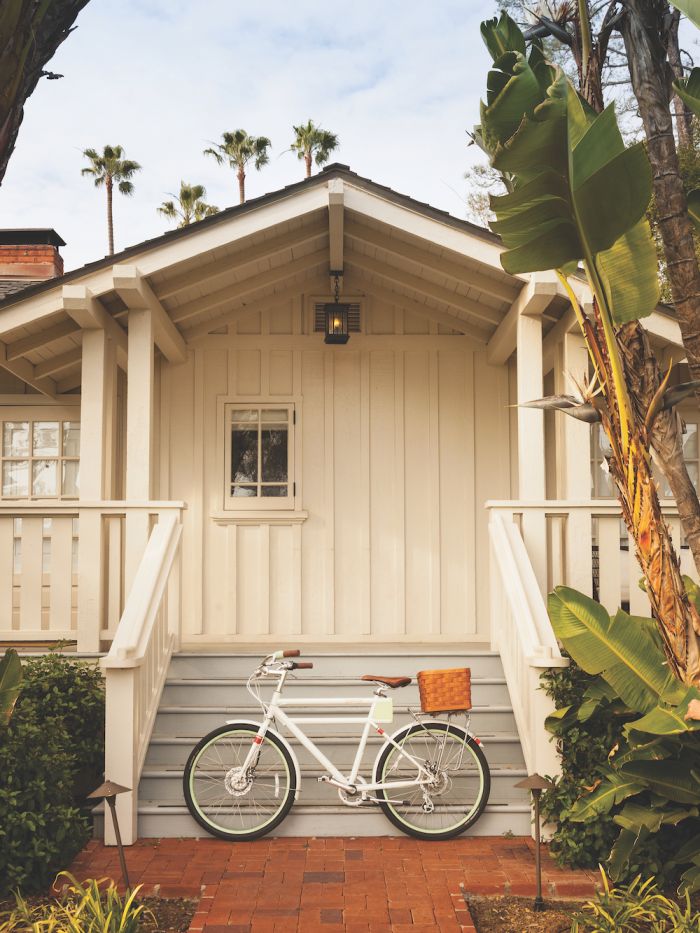 Dinner and/or breakfast at The Dining Room is a must, where innovative coastal-inspired fare is complemented by peerless service, and crafted cocktails and local wines are no more intoxicating than the enviable views from every table. Regionally-inspired dishes are crafted with seasonality in mind.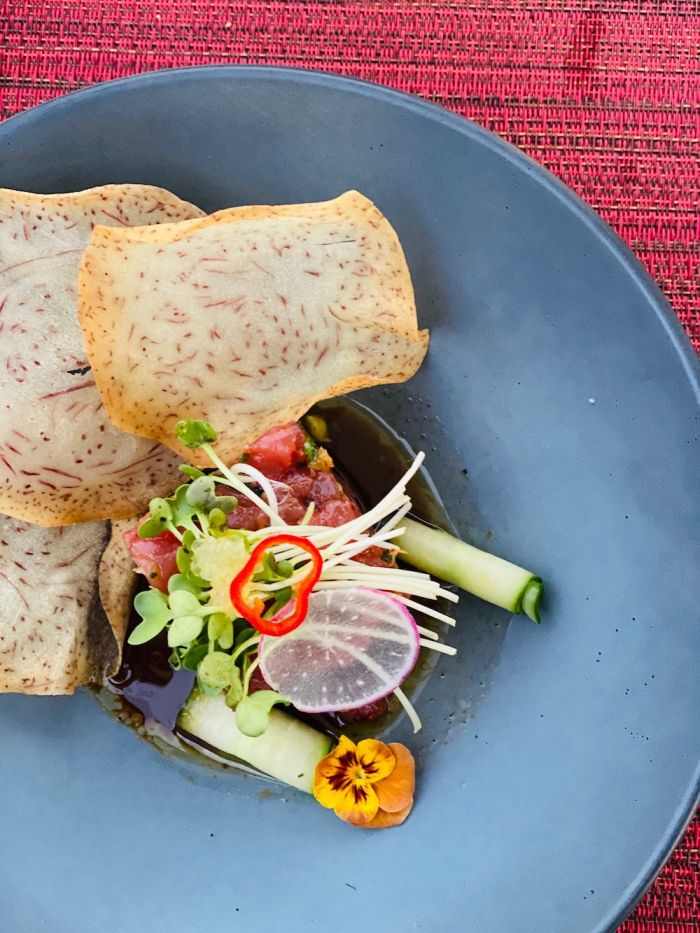 Photo: Fran Miller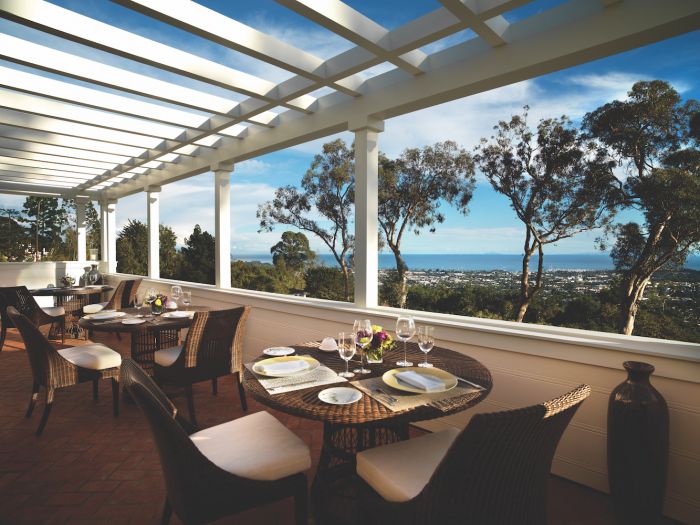 Santa Barbara has long been recognized for its old-school, Hollywood-style glamour, and Belmond El Encanto remains a modern classic within an ever-increasing variety of hospitality options. It continues to be the choice for the sophisticated traveler, a place to relax, unwind, and let current worries of the world melt away, if only for a night.
Photos courtesy of Belmond El Encanto unless otherwise noted.