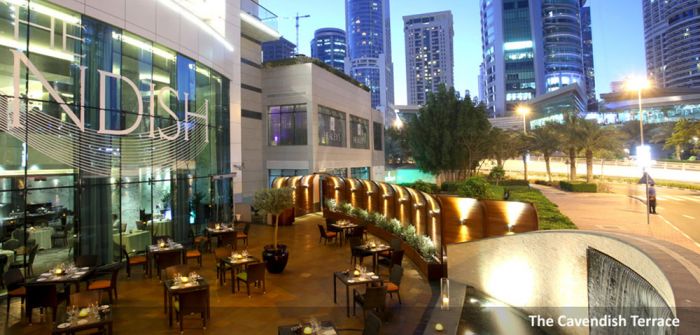 Photos Credit: Bonnington Towers
Dubai is a city rocketing through the millennium. Shiny skyscrapers, the tallest building in the world next to the largest mall in the world. This fast paced and thrilling city has become the mecca for today's business moguls and holiday travelers. Positioned in the middle of it all with access to Dubai's best of everything is the Bonnington Towers.
Dubai is really a city of smaller cities. Each community has its own distinct characteristics based on location, who lives there and what's in the area. Some of the more popular areas for tourist are Downtown, Dubai Marina, Jumeirah Beach Residences and the Palm. Within easy access to them all is the Jumeriah Lakes Towers or JLT.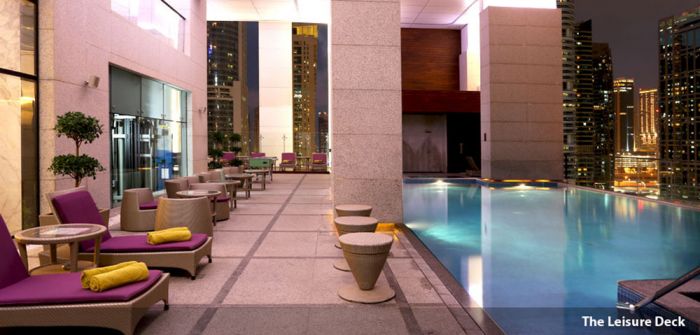 The Bonnington Towers are in the center of the JLT and faces the Almas Tower, which just happens to be the second tallest building in Dubai after the Burj Khalifah. Jumieriah Lakes is a mixed use area and a favorite for business owners, residences as well as tourists. The man-made community is centered around two artificial lakes and copious amounts of skyscrapers. It is just next to the Jumeriah Beach Residences and Dubai's most popular beaches, cafes, and entertainment. Ten minutes away are Dubai's malls and the top designer brands for shopping. The hotel even provides a shuttle service to nearby beaches and shopping venues.
The Bonnington Towers was the first hotel in the JLT area and was the vision of Dennis McGettigan; who along with his family has been in the hospitality industry for generations. He created a place for weary business travelers to come back to after long days on the road. The 40 story building has both hotel suites and serviced apartments. It has everything for those travelers as well as families and romantic couples. A fantastic infinity edge pool overlooks the JLT skyline, numerous dining and entertainment outlets, and plush accommodations with every modern amenity.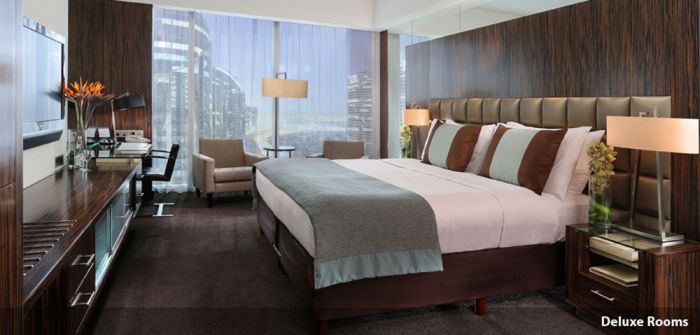 In particular, the suites are very spacious with separate living and sleeping areas. Every modern convenience is there as well as a well-designed bathroom. The colors are deep and rich and there is a terrace with exceptional views of the JLT skyline.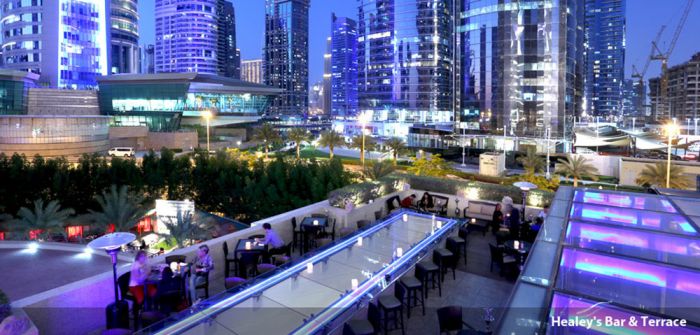 One thing that the Dubai's weary traveler seeks to do after a long day of meeting or hitting the malls or beaches is to have a great meal and perhaps a bit of night life to let the steam off. The Bonnington towers offers a wide variety of options. Healy's Bar is a two level contemporary lounge bar scene focusing on a wide selection of fine wines and signature cocktails. You'll find couples chatting and business men gathering. Upstairs is an open air venue with views of the Almas Tower. It's very romantic and the perfect setting to start the night off.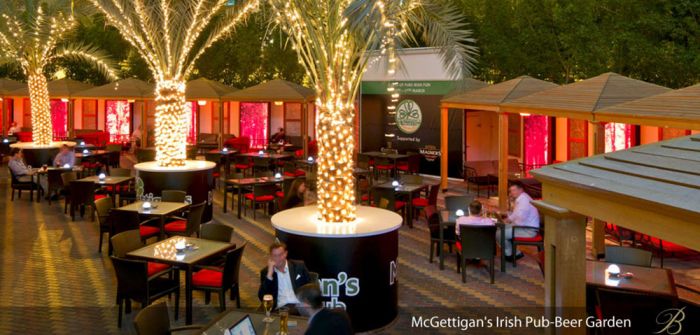 For a bit of Irish shenanigans, McGettigan's Iris Pub is the place to go for Dubai's expats and tourists. This vibrant, raucous bar and grill has been a mainstay of the nightlife scene in Dubai and the JLT for 20 years. There is a large outdoor beer garden and indoors there's an expansive bar with dancefloor and sitting areas. Most nights there's a live band playing popular dance tunes to keep the place jumping. McGettigan's has several locations worldwide and another new venue that recently opened in Dubai's Madinat Jumeriah shopping and dining area which is 15 minutes away. .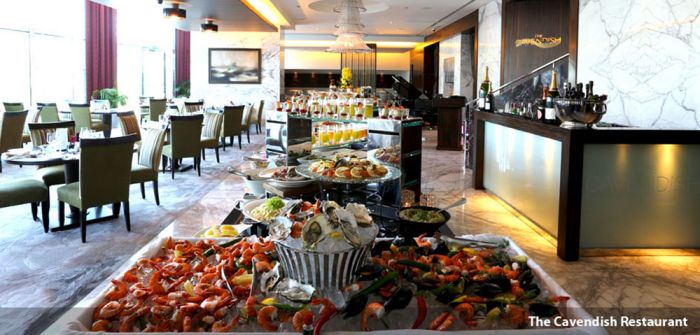 Dinner at Bonnington Towers also does not disappoint. Their signature all day dining restaurant Cavendish which serves a wide variety of international and Middle Eastern cuisine. The service there is as much of a stand out as each of the dishes as the staff there make sure that each guest feels valued by giving warm and personalized service.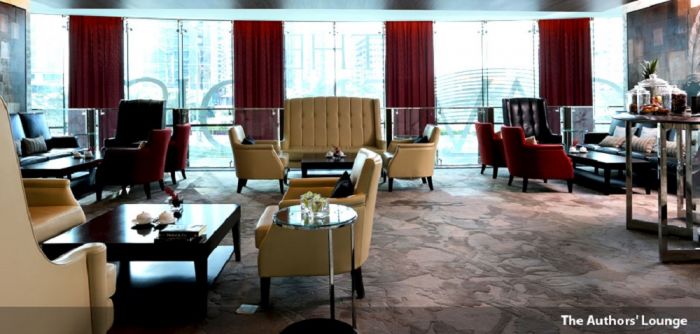 The Author's Lounge serves an exceptional high tea with tasty scones, finger sandwiches and sweets as well as a wide assortment of fine teas. It's but is also a great place to go for a change of scenery from the suite or to read a book. They've really thought of it all for the business as well as the holiday traveler.
The Bonnington Towers is an exceptional destination. Its location provides easy access to all that Dubai has to offer as well as all of the creature comforts one seeks in a hotel. The posh accommodation, numerous dining and entertainment outlets make it a great choice for business travelers, romantic couples, solo travelers, and families.