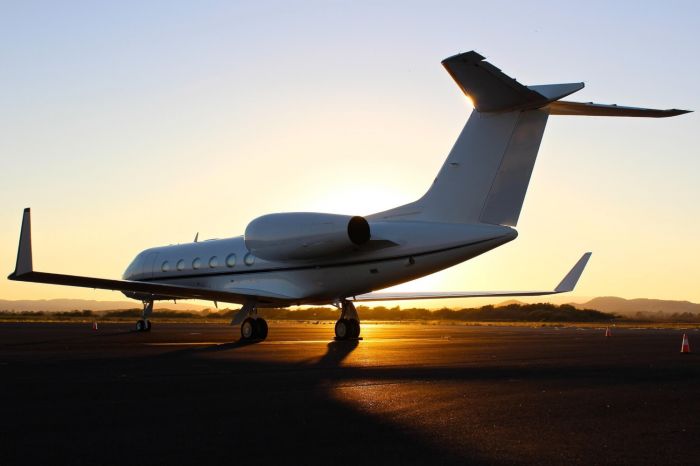 (courtesy of Hotel Healdsburg)
Hotel Healdsburg, a luxury boutique property in the heart of Healdsburg's charming downtown, recently announced its Healdsburg Hideaway package, perfect for all wine-lovers. Starting at $35,000, this package allows two travelers to safely indulge in the best of Sonoma County's renowned wine country. Starting with private jet transportation and culminating with an ultimate VIP wine experience for two, the package is perfect for anyone hoping for a private getaway without worrying about crowds or shared transportation.
Starting with a private jet trip and roundtrip airport transfers from any US-based airport, guests land at Santa Rosa Airport – a 15-minute drive from the hotel – to be whisked away for a special wine-themed experience. Staying in one of Hotel Healdsburg's 800-square foot Plaza Suites, guests overlook Healdsburg's historic town plaza and downtown area and can relax in their six-foot soaking tub or enjoy a quiet respite in the large living room.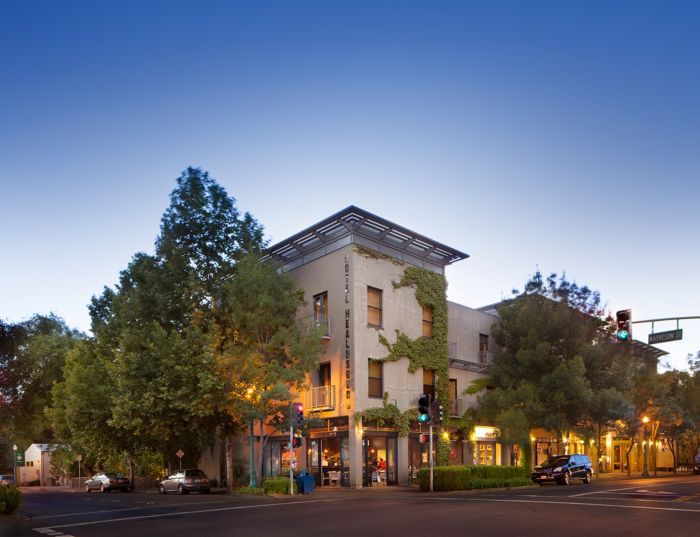 (courtesy of Hotel Healdsburg)
Guests are then able to experience the region's incredible wine offerings firsthand and curate their schedule, choosing up to three hand-picked VIP experiences with private transportation. Whether going to Rafanelli Winery, J Rochioli Vineyards & Winery, Aperture or others, guests have the opportunity to meet the winemakers leading these renowned wineries to learn the true art behind winemaking. Following a long day out in the vineyards, guests can then enjoy private visits to premiere downtown art galleries such as Erickson Fine Art Gallery and Aerena Gallery.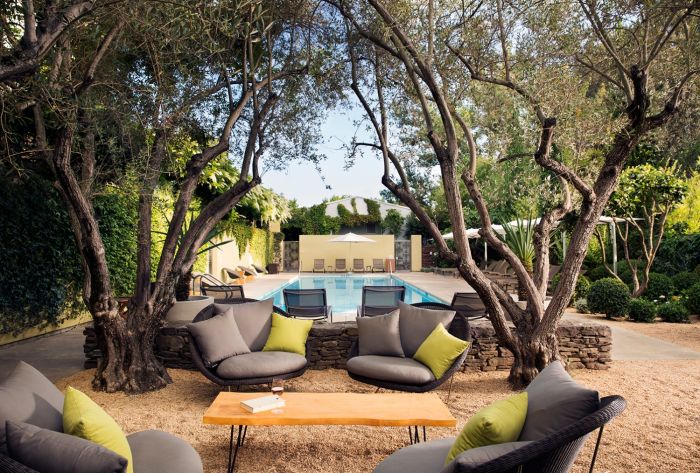 (courtesy of Hotel Healdsburg)
After a day of exploring, another feature of this package is unlimited spa services at The Spa Hotel Healdsburg's indoor-outdoor suite, providing a much-needed respite in a serene and polished setting. Whether a calming massage or a bespoke treatment is your cup of tea, guests also will have access to a garden patio, Jacuzzi and swimming pool tucked away in the hotel's own olive grove. It is at this olive grove where the chefs at Charlie Palmer's Dry Creek Kitchen, present a customizable chef's tasting menu for your stay. Along with incredible produce from local purveyors, guests will indulge in the area's flavorful farm-to-table fare paired (of course) with a nice glass of wine.
The Healdsburg Hideaway package starts at $35,000, and guests are asked to reserve two weeks in advance by calling (707) 922-5256.