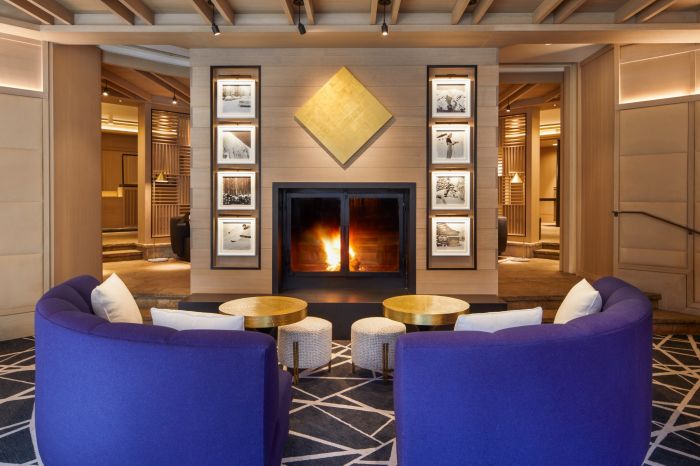 Image courtesy of The Little Nell
Widely regarded as the most luxurious resort in the tony Rocky Mountain enclave of Aspen, The Little Nell has improved upon perfection this season with a number of exciting new offerings for guests and locals alike. Holding the unique distinction of being Aspen's only ski-in/ski-out hotel, it comes as no surprise that the iconic hotel is also the most chic place to see-and-be-seen in the ski town that does it best.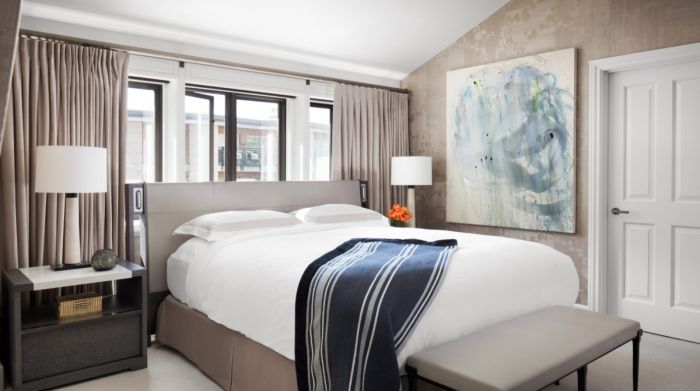 Image courtesy of The Little Nell
The Little Nell prides itself on being a home away from home for the many guests who enthusiastically return year after year. Five-Star and Five-Diamond services and amenities include a Les Clefs d'Or certified concierge team, dedicated Ski Concierge, complimentary mini-bar with snacks and non-alcoholic beverages, special pet amenities, a heated outdoor pool and hot tub, complimentary ground transfers, an Audi test-drive program and a Health Center with massage offerings and a fully equipped exercise room. Plush rooms and suites embody The Little Nell's penchant for the discretion and privacy of its guests. Designed by Champalimaud Design of New York, accommodations at the Little Nell are some of the most chic and cozy in all of Aspen, with Fili d'Oro down bedding, heated marble floors and walls in the bathrooms, cozy fireplaces, oversized tubs, outdoor balconies, and sweeping mountain or village views. Tastefully appointed with sleek furnishings, inviting textures and plenty of space, The Little Nell is ideal for a safe and socially distanced getaway. The Little Nell is also home to an impressively curated collection of contemporary art, which can be enjoyed in all of the hotel's hallways, restaurants, and guest rooms.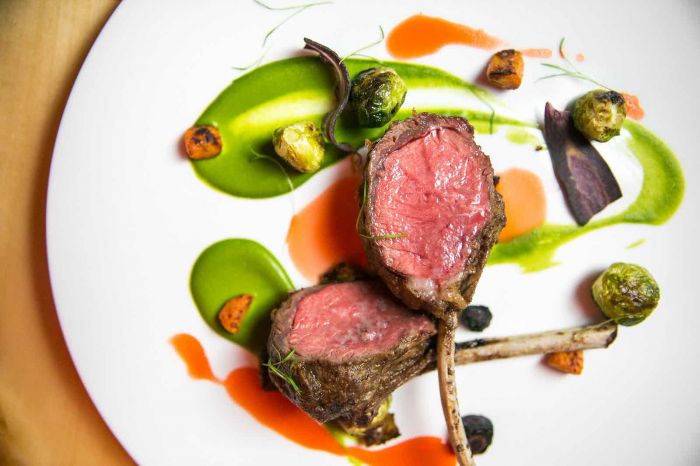 Image courtesy of The Little Nell
Located in the heart of town and steps from the Silver Queen Gondola, The Little Nell is one of Aspen's most convenient hotels in every regard, making every activity from skiing to dinner to cocktail reservations easy and simple. The Little Nell's two restaurants, Element 47 and Ajax Tavern offer a range of dining options that include (a famously decadent) breakfast, lunch, lively après and both casual and more formal dinner menus. Tucked inside of The Little Nell, Element 47 serves Colorado Contemporary cuisine (think local wagyu beef and house-made pasta). The dining experience is enhanced by the hotel's enhanced award-winning wine program and extraordinary wine list. Set at the base of Aspen Mountain, the bistro-style Ajax Tavern is a perennial foodie favorite specializing in elevated comfort food. For guests preferring not to leave the comforts of their suite, in-Room Dining is also available 24/7 from both restaurants.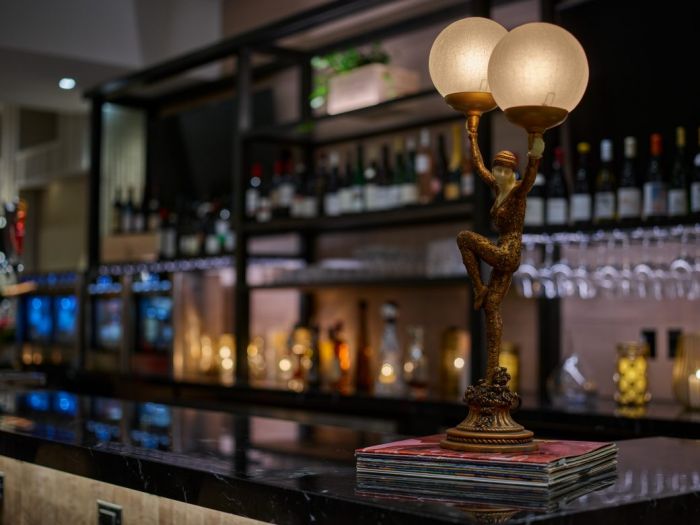 Image courtesy of The Little Nell
The Wine Bar at The Little Nell is the newest addition to Aspen's vibrant culinary and social scene. Set in the heart of the hotel, The Wine Bar occupies the ground-level space formerly known as Chair 9 après-ski bar. With the iconic Willi's Wine Bar in Paris, Corkbuzz in New York City and Wally's in Beverly Hills as inspirations, The Wine Bar at The Little Nell delivers cozy, candlelit winter ambiance and socially distanced seating areas for parties of up to eight. Designed by Emily Campbell of Go Bella Design the space reflects a chic Great Gatsby art deco vibe, punctuated by gilded mirrors, lady lamps, velvet curtains and bar carts for each seating area. The speakeasy vibe is energized by a DJ booth where only vinyl records are on rotation courtesy of DJ Dylan Regan who curates a nightly set of tracks from his collection of 4,000 records, many of which are displayed on shelves on either side of the booth. Original Technics turntables, Klipsch Horn speakers and top-of-the-line analog mixers deliver exceptional sound quality that sets the mood for a memorable and fun evening.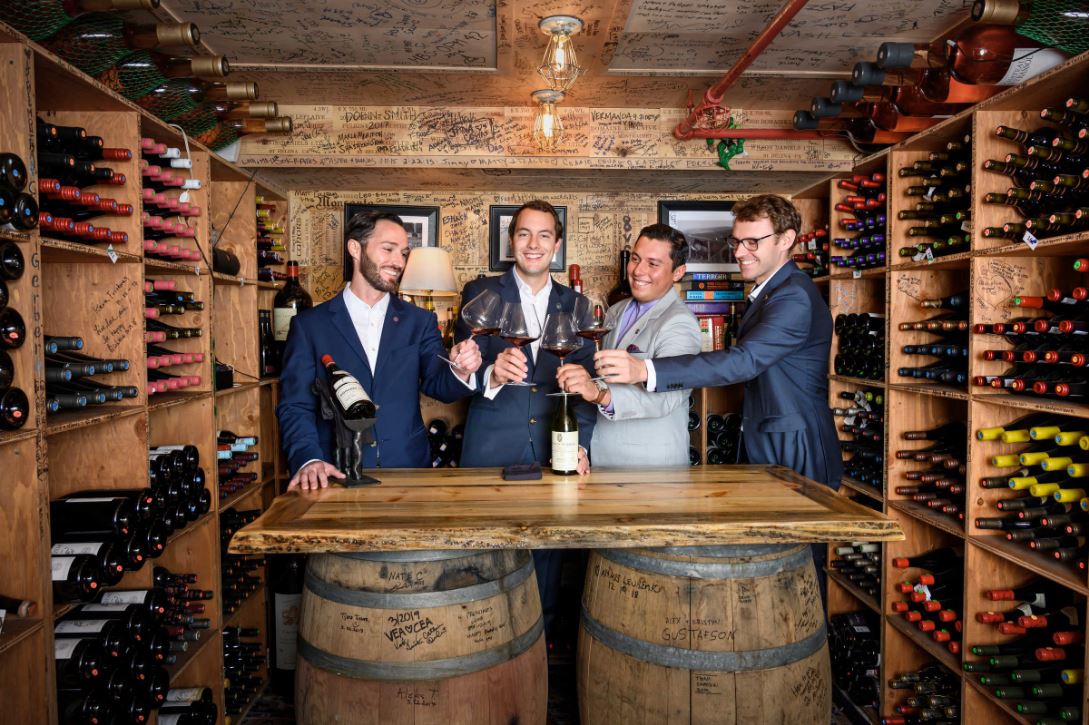 The Wine Bar at The Little Nell's wine program is second to none. With 20,000+ wines in their cellar, the wine program is comprised of classic producers with multiple vintages and wines from a well-edited cross section of regions, from Burgundy to California to Piedmont. "At The Wine Bar, guests have access to our entire wine list at The Nell, which is packed with the classics, as well as wines from some incredibly exciting up and coming regions both domestic and abroad," says Little Nell Wine Director, Chris Dunaway, when asked about the curated wine program. "We're offering some of the most highly allocated wines by the glass such as Roumier, Roulot, Bartolo Mascarello, Vega Sicilia, and Chave Hermitage." Wines are offered by the glass along with bottles from a list that includes hundreds of selections from The Little Nell's award-winning cellar. While this may sound a bit intimidating to even the most seasoned wine connoisseur, The Wine Bar's team of five sommeliers - known affectionately as wine-tenders - are on hand to lend their knowledge and expertise to help with the perfect selection to complement Culinary Director, Matt Zubrod's menu of shared plates. Elevated pairing options include traditional options such as a special chef's charcuterie board with house-cured meats and cheeses, along with more innovative delicacies, including caviar tacos, truffle fries, wagyu tataki and king crab to name a few. As an extension of The Wine Bar, The Krug Lounge offers the ultimate in social distanced apres-ski luxury. Set in a private tent just outside, The exclusive Krug Lounge offers the same menu and service as inside, and seating for up to two groups – either on a plush couch or across the lounge at a high-top table where a sommelier can lead private tastings upon request. As a way to encourage social distancing, reservations for The Wine Bar are made in two-hour time slots at 3 p.m., 5 p.m. and 7 p.m. Minimum spends are required and are subject to change throughout the season. The space is also available for private, buy-outs from 7:30 – 10 p.m. to host a customized dinner with dedicated sommeliers, servers and chefs.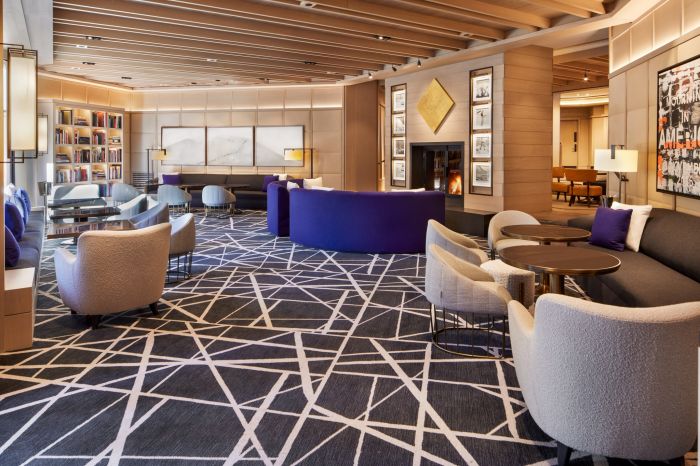 Image courtesy of The Little Nell
Another exciting new addition to the Little Nell is the beautifully renovated lobby and living room designed by Luis Bustamante Interiors of Spain. Upon entering the hotel lobby, geometric vignettes come into immediate focus, with round brass tables, patterned oak screens, vintage ski photographs, and a central wood-burning fireplace. Adding a chic international flair to the classicly swank space, symmetry, light and architectural angles harmonize to create an inviting central gathering space filled with eye-catching details. Colorful design and art books are housed in wood-paneled bookcases, and a black and white carpet made of European wool provides a stunning abstract design element. New chairs, ottomans and tables are artfully placed around the room where guests can unwind and enjoy a cocktail or bottle of wine from the hotel's award-winning cellar. In describing the renovation, Julian Castillo with Luis Bustamante Interior Design, noted, "In all of our work, our goal is to match the aspirations of the client with two basic principles: classical order – involving symmetry, rhythm and definition of regular spaces and the close relationship between space and art.' Because Luis Bustamante's background is in sculpture, he conceives space as a whole piece of art, where there is a strong interplay and balance between the materials, lighting, furniture and artwork. That balance is reflected in a nod to fun, with Aspen's unique culture and style as a source of inspiration.
For more information visit www.thelittlenell.com