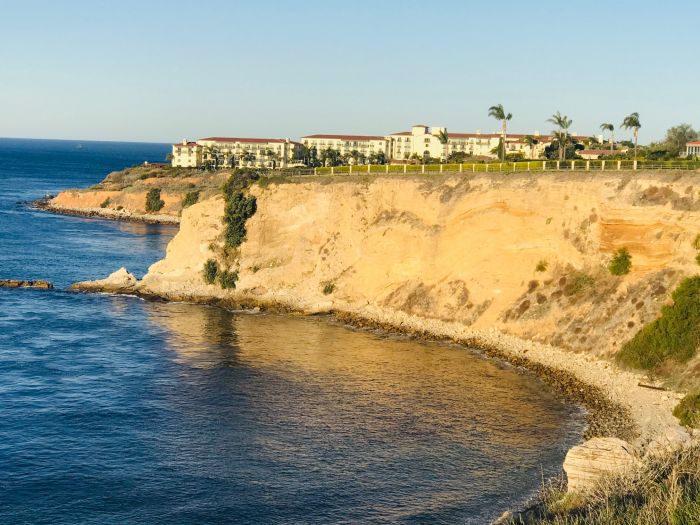 Jill Weinlein
Throughout the month of April, Terranea Resort celebrates its beautiful 102-acres with ecological enrichment programs around the property. Guests and locals enjoy the super bloom of yellow flowers carpeting the hillside in spring, while on nature walks along the bluffs, as marine mammals gracefully glide below in the crystal clear waters.
The oceanfront resort offers a multitude of activities in honor of Earth Day during the month of April. Besides culinary delights, there are a plethora of outdoor activities, DIY arts and crafts kits and festivities in celebration of Earth Day.
In support of California reforestation efforts, guests upon check-in will receive a complimentary seed packet with a variety of cypress, juniper, and stone pine seeds. Approved by the California Native Plant Society, guests are encouraged to plant these seeds in their yards, as a way to preserve California's natural landscape.
Also at the resort's point discovery activity center, there are DIY native planting kit to-go. Inside the kits are native seeds, soil, a biodegradable mini pot, and directions on how to grow your own spring garden at home. A suggested donation of $10 benefits the Palos Verdes Peninsula Land Conservancy. This kit is available from April 1 – 30 in celebration of Earth Month.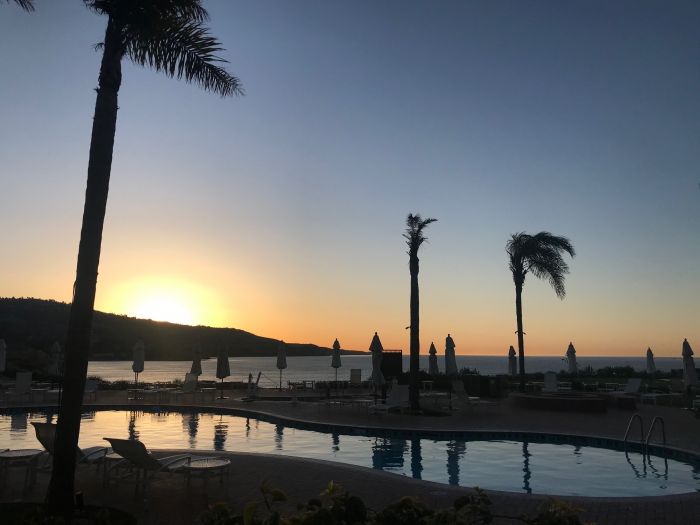 Photo courtesy of Jill Weinlein
The oceanfront resort features 582 beautifully appointed guestrooms, suites, spacious casitas and villas. The Bungalows at Terranea offer spa and wellness-focused amenities. These adult-only accommodations are the ultimate romantic getaway. Bungalows are 1,100 square feet with a large outdoor patio featuring a firepit or balcony with an outdoor fireplace and seating. Enjoy a king size bed dressed in European-style luxury linens. Inside the guestroom is a yoga mat, resistance bands and dumbbells. The full kitchen offers a gas stove, full-size refrigerator, microwave, dishwasher, dishes and utensils.
Resort amenities spotlight distinctive locally sourced culinary experiences, a full-service spa and fitness center, an award-winning golf course, four swimming pools, and a kids' club for families.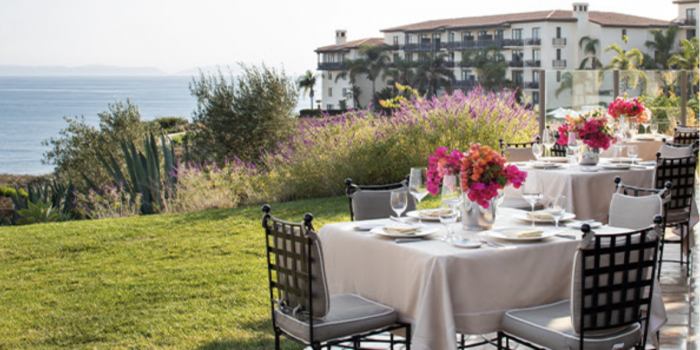 Photo courtesy of Terranea
The talented Terranea culinary team celebrates the natural surroundings of the resort by using locally sourced products, herbs and sea salt cultivated from the resort grounds and the surrounding peninsula.
A seasonal springtime menu is available at all the dining venues offering scenic views of the Pacific Ocean. Guests can dine indoors, out of the patio or take to-go meals back to their guestroom.
During Easter, the spring menu focuses on asparagus and parmesan soup with crispy shallots; pea and carrots spring salad; a choice of house-cured maple ham with apricot and Dijon glaze or herb-roasted leg of lamb with rosemary gremolata. Sides include roasted baby turnip with turnip greens; garlic and chive mashed potato. Enjoy hot cross buns; and a ricotta citrus tart with candied fruit and tarragon for dessert.
For those who prefer a vegetarian menu, the above is all vegetarian, except for the main entrees. Guests celebrating Passover can enjoy savory herbed matzo ball soup, red wine braised brisket, traditional sides, and delicious desserts.
Locals can also order and pick up to bring home by going to https://store.terranea.com/collections/meals-to-go.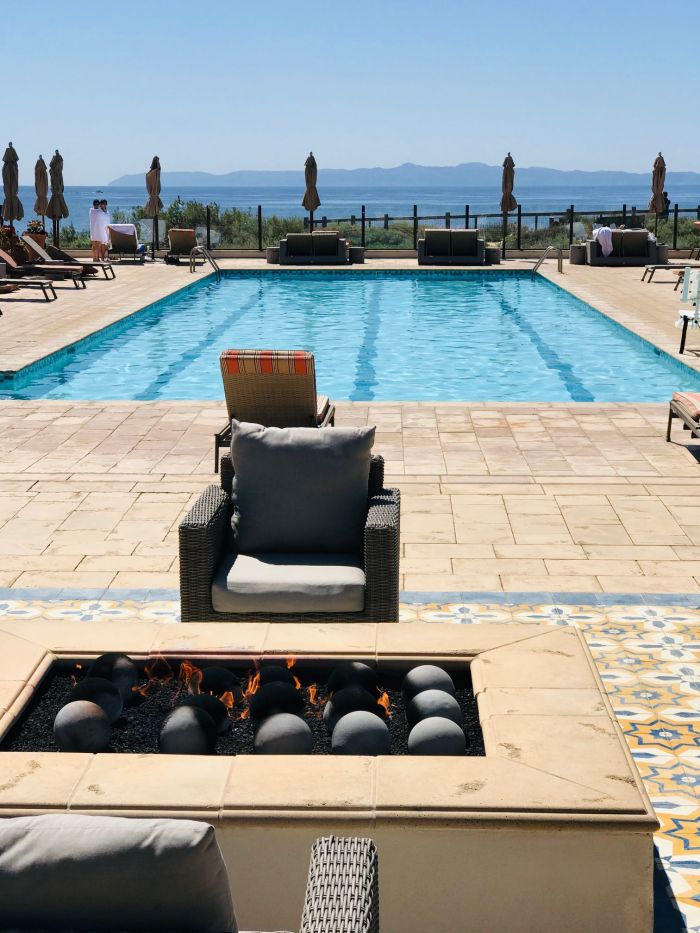 Photo courtesy of Jill Weinlein
For wellness and relaxation, The Spa at Terranea embraces the natural beauty and energy to transform the body, mind, and spirit to renew, relax and recharge.
The Oceans Renewal Massage allows guests to enjoy the healing and hydrating benefits of the ocean with this rhythmic massage using a mineral-rich Laminaria seaweed oil. Finish with a revitalizing leg treatment along with foot specialty cream. Priced at $215 for 60 minutes. Call 310-265-2740 to book an appointment.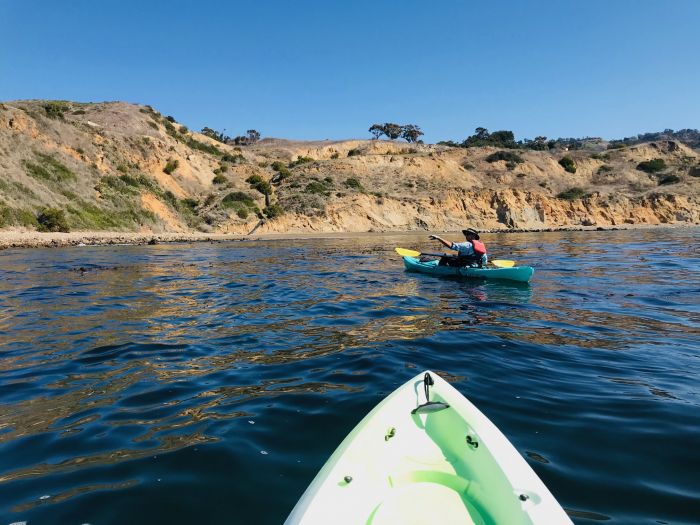 Photo courtesy of Jill Weinlein
Kayak tours are available in the morning to Abalone Cove and Sacred Cove. Both areas are protected state ecological areas with calmer water, beach access and tidepools. This marine area usually has seals resting on rock formations and some curious pinnipeds might even swim near kayakers.
On April 22, to honor Earth Month, the Terranea kayak stand on the rocky beach is offering two kayak trips at 10am and 1pm. Guests ages 8 and up receive a kayak and may assist in collecting litter along the pristine Marine Protected Area of the Palos Verdes Peninsula. This special day requires advance reservation and is $100 per person. All equipment provided. Weather dependent.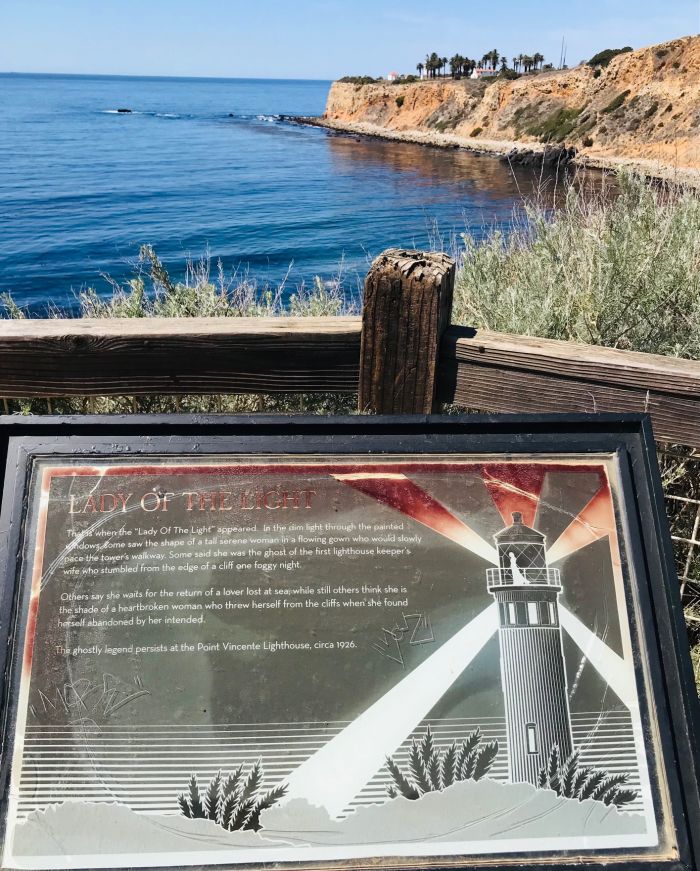 Photo courtesy of Jill Weinlein
Terranea is home to many beautiful species of native plants and animals. During the springtime, wild bunnies roam around the grounds, as butterflies soar above. Guests can pick up a self-guided Nature Walk booklet at the reception desk and take their own leisure walk along the bluffs to learn more about the history, flora, fauna and wildlife in the region. There are stunning photo opportunities all along this easy walk. Guests are encouraged to share their photos by using #Terranea.
Throughout the month of April, guests can pick up a fun for all ages, self-guided nature walk and scavenger hunt guide at the activity center -point discovery.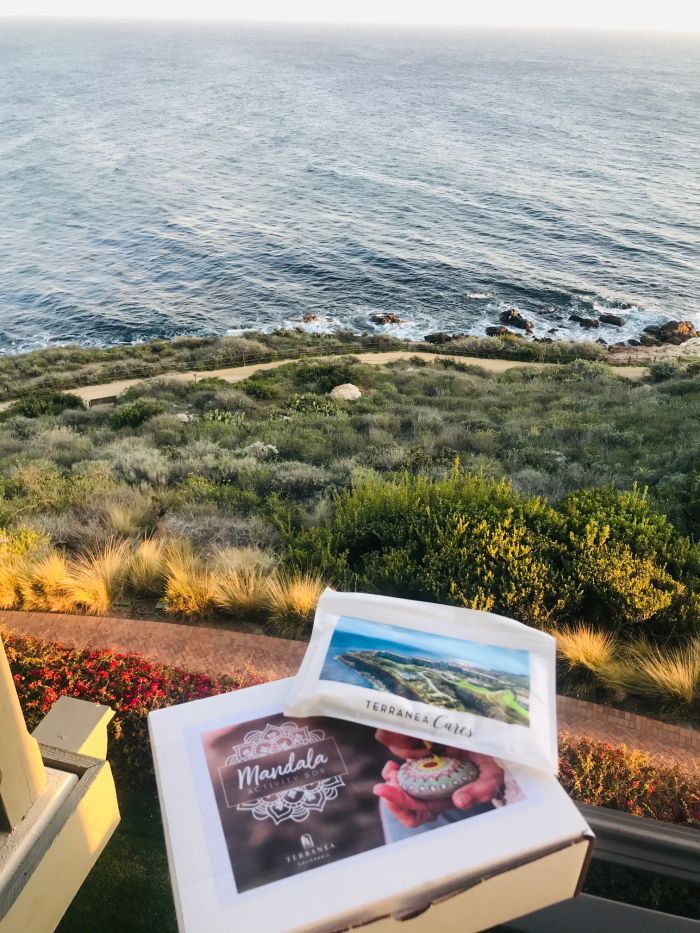 Photo courtesy of Jill Weinlein
During Spring, guests can purchase a blue butterfly cookie kit at sea beans to learn about the local and endangered Palos Verdes Blue butterfly species, and create their own delicious edible treat. This special is from April 1 to April 30 and costs $45.
Other kits include the Mandala Art activity box that has been carefully crafted and designed by Elizabeth Simone, a certified Integrative Wellness, Life Coach and Spiritual Director. She offers instructions on how to paint a mandala keepsake, while focusing on a meaningful intention and goal.
Guests may enjoy more time during the spring at Terranea Resort and receive extra savings with the 'Third Night Free' special offer. Enjoy a Southern California quick weekend getaway or an extended stay. Restrictions may apply. Promotional Code: 3FREE.