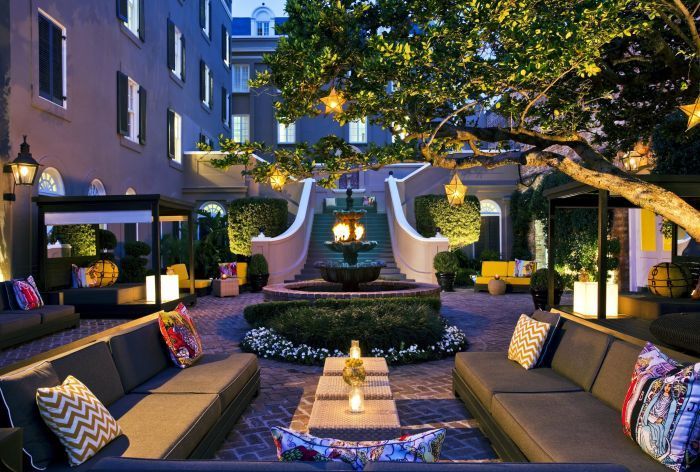 W Hotels
There's no question that New Orleans remains the most magical city in America. While playwright Tennessee Williams' oft-quoted dictum that "America has only three cities: New York, San Francisco, and New Orleans," while "everywhere else is Cleveland" may no longer be true, the Crescent City has something that most other cities don't. It's not just southern hospitality and charm, which others can claim, it's about having soul, and so much more. New Orleans' unofficial motto is "laissez les bon temps roulez," meaning let the good times roll, and that extends to a more general laissez-faire attitude covering pretty much anything at all. As local hero Trombone Shorty puts it, "In New Orleans, we celebrate everything. It's probably the only place you'll see people dancing in a funeral home."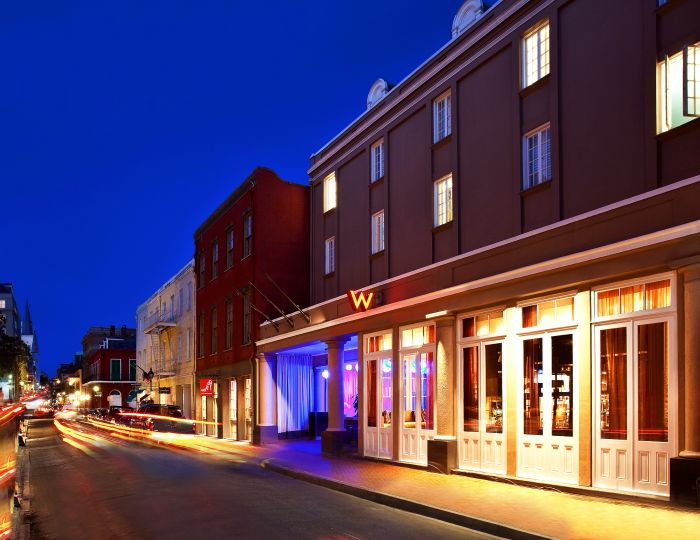 W Hotels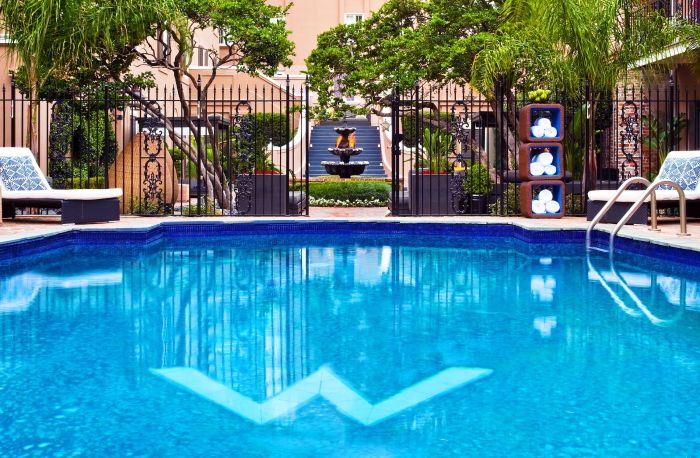 W Hotels
The independence and indefatigability of New Orleans truly came to light during the pandemic, when even the cancellation of mardi gras couldn't dim spirits. Now that things have vastly improved it's even more apparent. On a recent stay at the W New Orleans - French Quarter, one of the city's most loved hotels, we asked the property's General Manager, Parag Athavale, to weigh in. "With more than three-quarters of Americans ready to travel and with the easing of restrictions in New Orleans as vaccine rates continue to increase and COVID cases remain low, New Orleans is prepared to welcome a number of visitors from now through the end of the year," he says. "According to the city's CVB, New Orleans & Company, hotels in the French Quarter saw an occupancy rate in the mid-80s and mid-90 percent for Memorial Day weekend," and things have steadily improved since.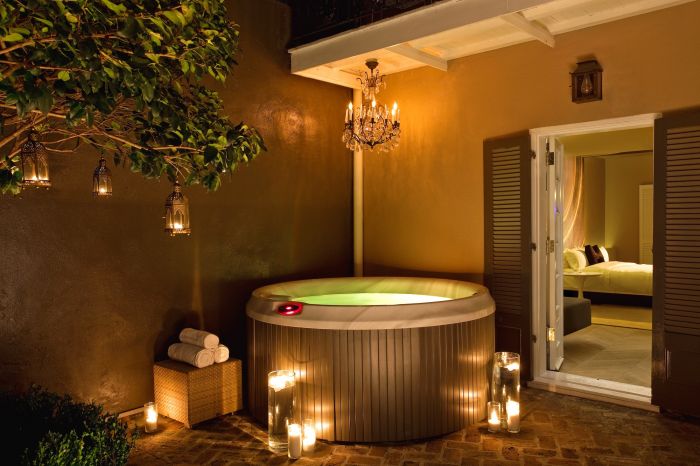 W Hotels
The W "expects to see a continued uptick in reservations for the remainder of the year," he says. "With the city of New Orleans being known for having plenty of cultural attractions and endless activities for travelers of all kinds, there will be a high demand for summer and fall travel as there are more festivals taking place later this year, and with excitement surrounding the Saints football season. New Orleans will most definitely be on every traveler's must visit list for 2021 and beyond." In addition, The wedding business is also returning strong, particularly for 2022 and 2023. With the lifting of the ban on second lines and parades, wedding couples and their guests can now enjoy an authentic New Orleans experience." He notes that the hotel "currently has five times more weddings scheduled for 2021 than the number of weddings that took place on property in 2020."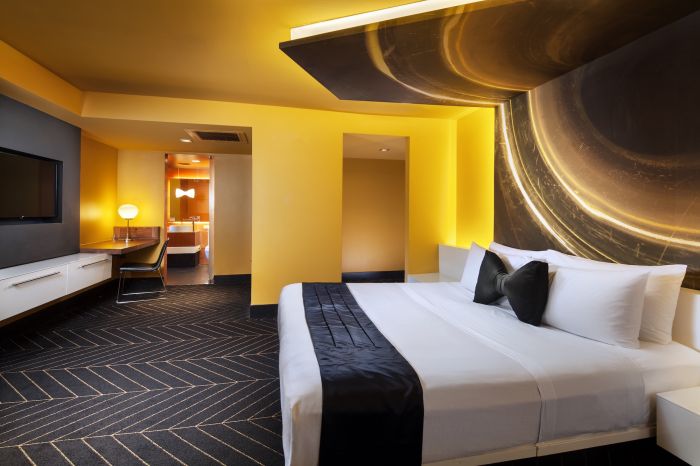 W Hotels
Located on Chartres Street in the heart of the French Quarter, the W has 97 rooms and suites, a number of which feature private balconies with views of the iconic neighborhood. It also has a lively courtyard as well as a pool with cabanas and weekly live music, plus SoBou, one of the city's best restaurants—in a town which takes food very seriously indeed, though of course in a lighthearted way. The hotel underwent a recent redesign, yet remains true to the W's signature clubby, contemporary style, which is now justly famous around the world. As the hotel puts it, locally-inspired design elements range from "the sophistication of jazz to the mysteriousness of tarot," for the ultimate evocation of "relaxation meets revelry," an apt expression of New Orleans' ethos. This is especially true if you splash out on one of the hotel's Studio Suites, which feature a private entrance, private courtyard with a hot tub, and two balconies.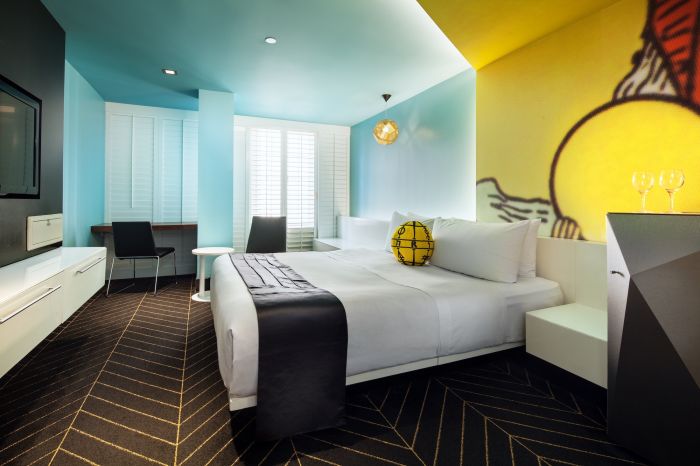 W Hotels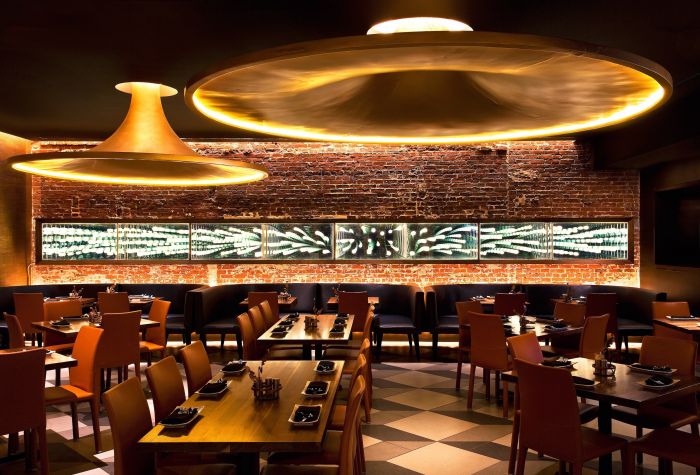 W Hotels
Having SoBou—short for South of Bourbon—on the property is a definite attraction for guests, who have an inside track on reservations, a good thing since many other New Orleans visitors and residents covet tables there. The modern Creole saloon as they call it is part of the Commander's Place Family of Restaurants, and features an entry and front dining space resembling an apothecary, in a nod to New Orleans' cocktail history. With a menu of small plates inspired by Louisiana street food, and accompanied by craft cocktails created by an in-house bar chef, it's one of the most vibrant dining venues in town. It's also home to the wildly popular Legs & Eggs Burlesque Brunch, presented every Sunday, featuring a performance by world-famous burlesque dancer Bella Blue, owner of The New Orleans School of Burlesque, and offering the option of bottomless Bellinis and bottomless Veuve Clicquot rosé mimosas.
SoBou is referred to as a saloon because co-owner Ti Adelaide Martin "grew up
listening to stories from mother Ella Brennan"—of New Orleans' famed Brennan restaurant family—"describing The Saloon in the Sky,'" i.e. her idea of heaven. Chef Byron Halliburton, the W New Orleans - French Quarter's Director of Culinary and Beverage as well as SoBou's Chef de Cuisine and General Manager, was born and raised in southern Louisiana, so has a deep connection and appreciation for Creole cuisine. He served in the Air Force, completed a business degree, and attended the prestigious Culinary Institute of America, graduating top in his class. Add to that the fact that he's a certified sommelier with the Court of Master Sommeliers, and holds a level 3 award in wine and spirits with distinction from The Wine and Spirits Education Trust.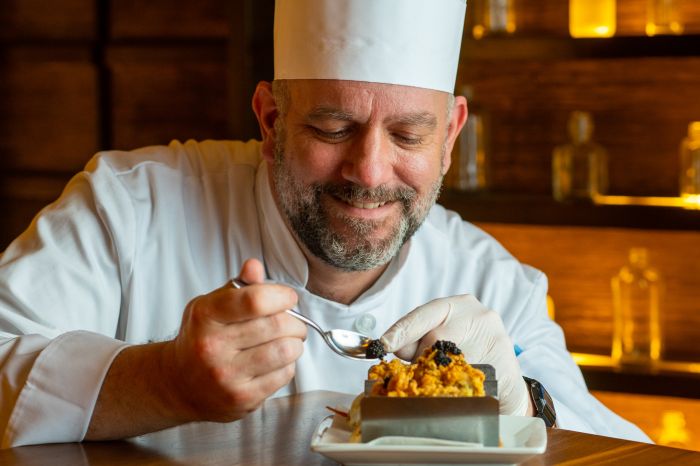 W Hotels
Having worked for The Ritz-Carlton, New Orleans, as an Assistant Restaurant Manager, Beverage Manager, and Food & Beverage Manager, Hamilton joined the SoBou team in December of 2020 when the Commander's Palace Family of Restaurants relaunched it. His new additions to the menu, such as Crispy Oyster Tacos, Shrimp & Tasso Corn Dogs, and NOLA East Grilled Shrimp with Vietnamese Chimichurri, have quickly become favorites, as has the Duck and Sweet Potato Beignets, with a decadent foie gras fondue. Sound good to you?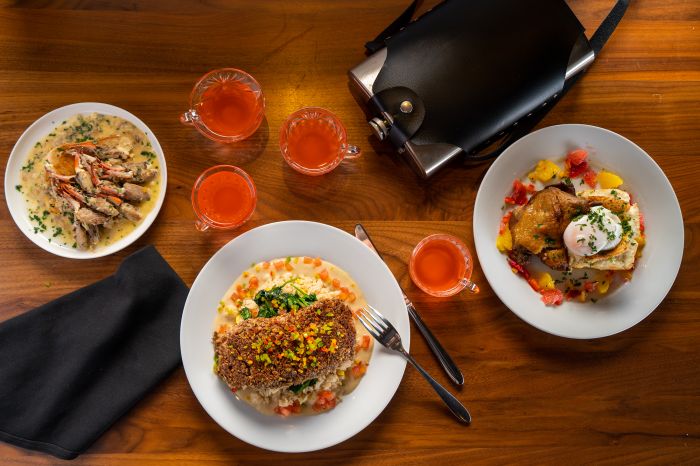 W Hotels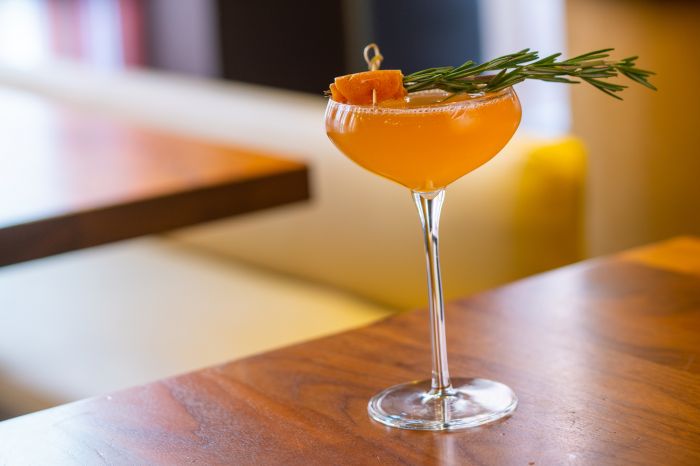 W Hotels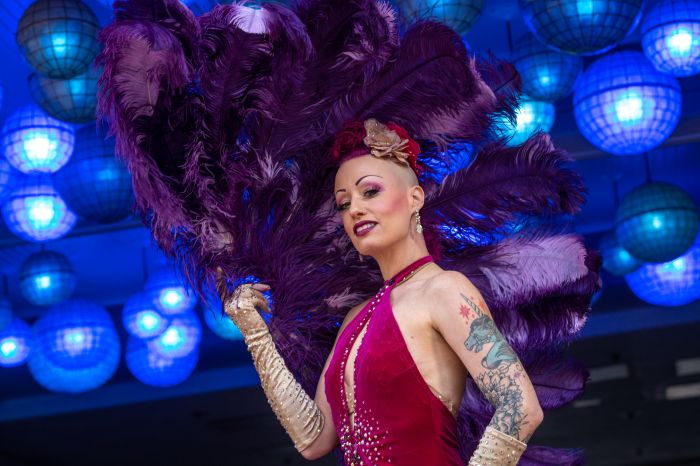 W Hotels