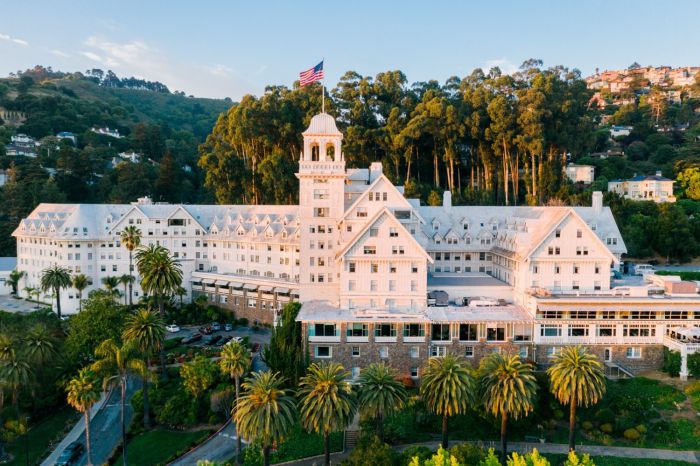 (credit: Fairmont Claremont Club & Spa)
The famed 'The White Castle on the Hill' is literally just that. The majestic urban resort is perched on the Claremont Hills in Claremont, CA, the same location it has been for over a century. With a history dating back to 1915, Claremont Club & Spa, A Fairmont Hotel has invited dignitaries, celebrities, athletes and more to their award-winning resort which features 276 guestrooms and suites, a celebrated spa and an impressive dining portfolio.
The hotel marked its 100th anniversary with the culmination of an extensive $80m restoration, which saw the facade stay true to its historic state but the interiors receive a luxurious refresh. It is also home to a private social and tennis club, up to 20,000 square feet of meeting space and spectacular Bay views. Emulating its surroundings, the resort is uniquely positioned to offer the very best of the Bay Area.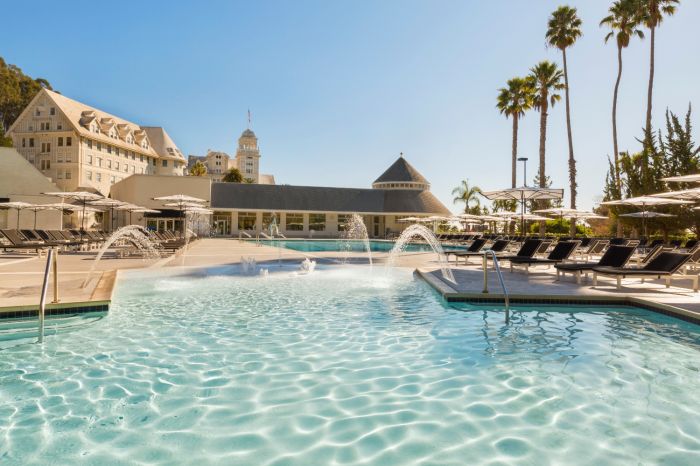 (credit: Fairmont Claremont Club & Spa)
Perfectly matching iconic history and sumptuous design and top-notch service, guests feel like they are in an oasis in the middle of the city amidst 22 acres of beautifully landscaped grounds. Offering all the amenities you'd expect from an award-winning California resort, the resort is a haven for active travelers thanks to The Club at the Claremont. At the 30,000 sq. ft. facility, there are 10 outdoor tennis courts, two heated outdoor swimming pools, a 3,000 sq. ft. gym with top-of-the-line Technogym equipment and his and her locker rooms complete with dry sauna and steam room. Members of the Club, as well as guests of the hotel, can opt for 90-plus fitness classes per week including yoga, Pilates and spin, as well as hiking nearby at the Claremont Canyon Regional Preserve.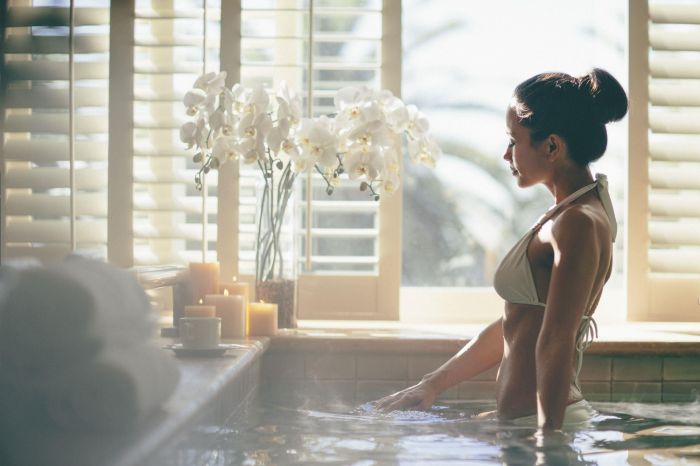 (credit: Fairmont Claremont Club & Spa)
Located just off the historic carriage entrance - yes you read that right, the hotel has stayed true to its origin with a beautifully manicured side entrance which once saw regal horse and carriages bring guests through its doors - The Fairmont Spa at the Claremont. Offering indulgent and relaxing 50- and 80-minute massage experiences along with 50-minute facials, it is an ideal enclave to help guests relax and unwind. Within the 20,000 sq. ft. spa there are 32 treatment rooms, and a Hydra-Therapy Wellness Experience to make sure all guests leave with a sense of reinvigoration and the confidence that they both look and feel their best.
"Health and wellness have been part of the Claremont's brand philosophy for decades. We believe wellness has multiple dimensions and having a well-balanced lifestyle is the ultimate way to achieve complete well-being," said Katy Yong, Director of Wellness.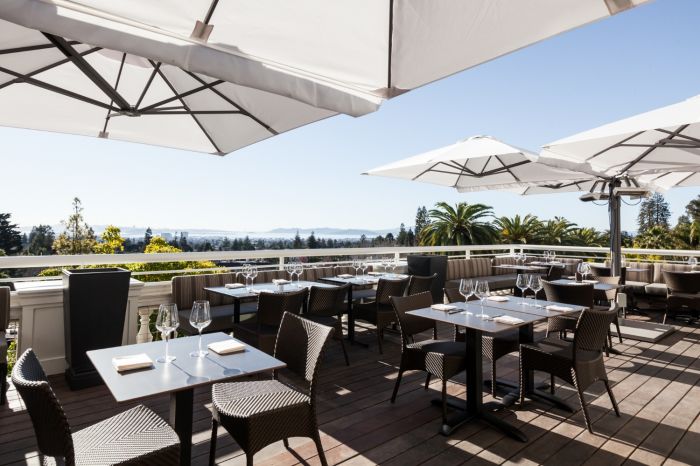 (credit: Fairmont Claremont Club & Spa)
Offering three distinct dining venues - in addition to 24-hour in-room dining - the resort's culinary offerings highlight seasonally inspired menus helmed by Executive Chef Arwi Odense. Whether it's enjoying expertly crafted cocktails, local wines and artisanal bites at Claremont Lobby Lounge & Bar or soaking up the sun at the casual Pool Bar or traditional Californian café cuisine at East Bay Provisions, diners are presented with a bevy of options. But a must stop for a wonderful dining experience is Limewood Bar & Restaurant and a seat on their outdoor patio to delight in seasonal cuisine with specials like the Sunset Seafood Platter and Berkeley Garlic Smash Burger with unobstructed views of San Francisco just beyond the horizon.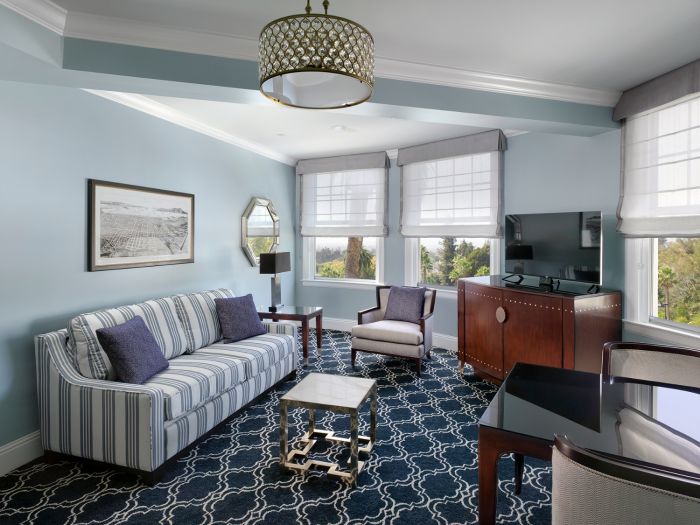 (credit: Fairmont Claremont Club & Spa)
Among their 276 guest rooms and suites, whether those with Bay views or those with hill-side views, each accommodation oozes California comfort. Starting with their Signature Bay View Room all the way to their largest suite, The Presidential Suite at 1,700 sq. ft., each provides the perfect setting to make the most of the resort's exceptional location. With interiors designed by Gensler, they were redesigned to evoke a past era while enhancing them with the amenities demanded by today's savvy guests. Each room or suite provides a warm and luxurious home away from home for all guests.
For travelers looking for a trip that blends illustrious old-world charm with the progressive flair or Silicon Valley and the relaxed atmosphere of neighboring Oakland and Berkeley, the Fairmont Claremont Club & Spa is the must-book spot in The Bay.