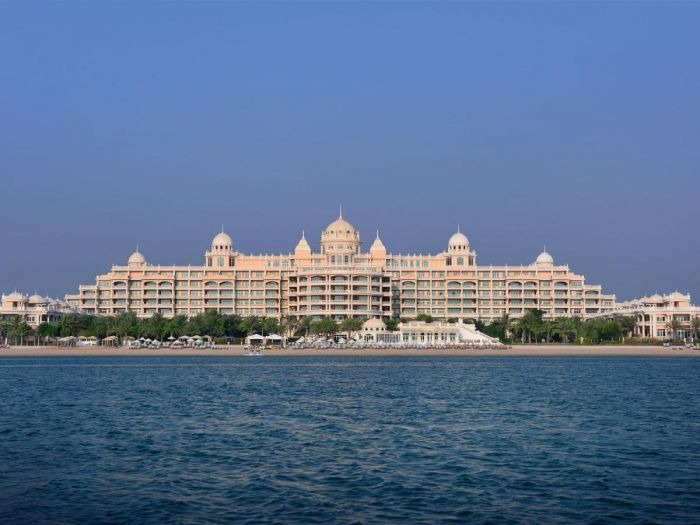 Kempinski
Dubai is a byword for luxury, and the UAE's most populous city-state certainly has no shortage of sumptuous places to stay. Even amongst the glittering roster of the world's most lavish and luxurious five-star hotels, however, Kempinski The Palm Hotel and Residences stands apart.
The majestic property is perched on a prime spot beside the sea on the West Crescent of Dubai's emblematic Palm Jumeirah (the world's largest manmade island), and is visually stunning, inspired by opulent European palaces from the 18th century. Boasting 244 lavish rooms, suites, and villas, three dining destinations, a 500-metre beach, gorgeous gardens, a spa and a 1200-metre pool, this is one of the best places to stay in Dubai, either for holidays with family or friends, or a romantic stay.
This regal hotel, which exudes a whimsical, carefree ambience, impresses from the moment you step into the lobby with a grand marble atrium. Custom-designed furniture, classical friezes and landscaped gardens inspired by the Palace of Versailles add to the neoclassical grandeur.
Service is impeccable, from the signature 'Lady in Red' ambassadors who greet guests and can personalise your stay even before arrival, to the efficient butlers who are happy to unpack your suitcases or make reservations. Staff go above and beyond – we requested some paper for our daughter to draw on, and were presented with a cornucopia of colouring pencils, paint palettes and colouring books.
The rooms are some of the most spacious in Dubai: even the entry-level are over 1600 sq. feet and come with expansive outdoor terraces, lounge areas, walk-in wardrobes and huge marble bathrooms with separate tubs and showers, twin vanities, and Salvatore Ferragamo toiletries. Furnished in either gold or platinum tones, high ceilings and bespoke furniture, rooms are fit for Louis XIV and are serviced 24 hours a day by a butler. For even more stately splendour and privacy, consider booking one of the opulent Penthouses or one of the stand-alone four- or five-bedroom Royal or Imperial villas flanking the gardens with their own rooftop or outdoor pools.
A trio of restaurants include Beluga Beach Restaurant, which offers a variety of continental, Arabic and Asian delicacies, served in a laid back, yet stylish atmosphere. The restaurant is set in a stunning location by the beach, with a terrace overlooking the iconic Palm Jumeirah. Brunello Restaurant is Mediterranean in theme, and is inspired by an idyllic Italian palazzo. It offers the best of fresh, authentic Italian and Mediterranean cuisine. Last, but not least, K-West Bar, with its elegant mansion-style interiors and moody dark wood panelling offers the perfect place to meet for drinks and light meals. Patrons can also enjoy billiards, darts, and board games.
The hotel is quite possibly the most family-friendly resort in Dubai. Little princes and princesses get the royal treatment with mini bathrobes and slippers. Restaurants offer children's menus and activity packs full of colouring books, pencils, stickers and paper crowns. The Kempinski Kids Club is open daily from 10:00 to 19:00 and caters for kids aged from two to 12 years old. Freda and Fredo are the hosts, and take wonderful care of the children, whilst making sure they have a lot of fun. Activities include arts and crafts, dress up, and outdoor games such as volleyball and table tennis. Aside from the Kids Club, there is a large, new playground on the sprawling lawn of the hotel, and a spacious, shaded children's pool adjacent to the main pool.
Whilst the kids are taken care of in the Kids Club, adults can take advantage of the wonderful Cinq Mondes Spa – the perfect place to relieve day-to-day stresses and indulge in some well-earned pampering. The Spa's experienced therapists employ the best massage techniques and 'ritual' treatments that fuse eastern and western holistic practices and wellness products. There is a wide range of sensory experiences from which to choose in the spa's soothing environment. During our stay, I enjoyed a fantastic massage with Marie Cordero in one of the Poolside Cinq Mondes Spa Cabanas: Marie is a phenomenal masseuse, and managed to remove all the knots from my neck and shoulders during my hour-long treatment.
Even in a city of superlatives - the tallest this, the largest that – Kempinski The Palm and Residences is uniquely wonderful. Kempinski The Palm and Residences is a superlative within a superlative: the crème de la crème of hotels. After the last eighteen months of global pandemic-related privations, everyone deserves the holiday of a lifetime: for unbeatable luxury, you should look no further.
For further information, and to book, please visit:
www.kempinski.com/en/dubai/palm-jumeirah/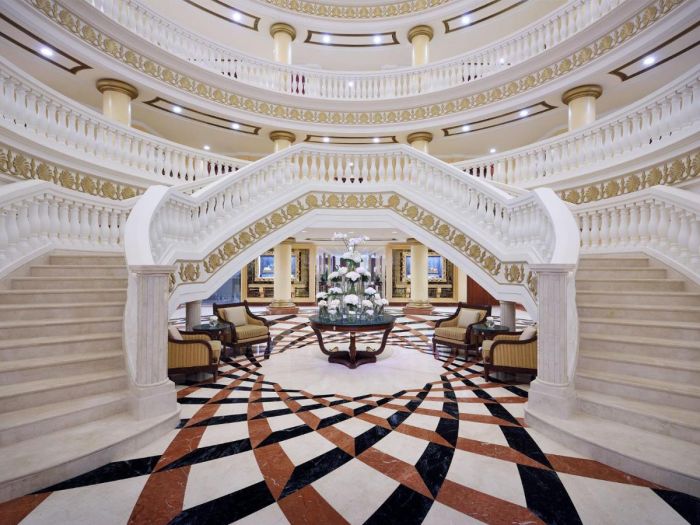 Kempinski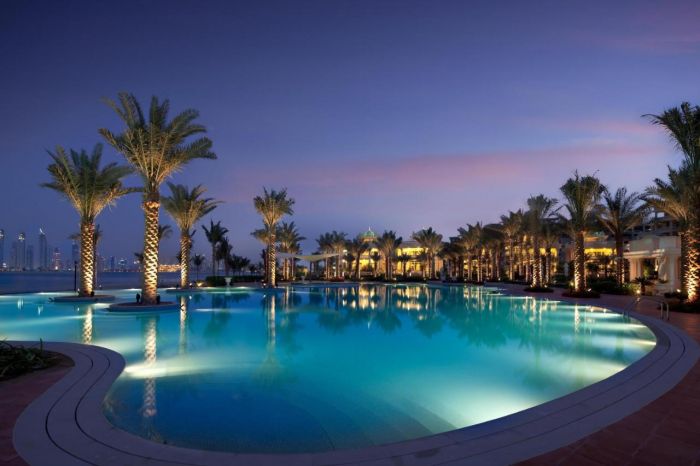 Kempinski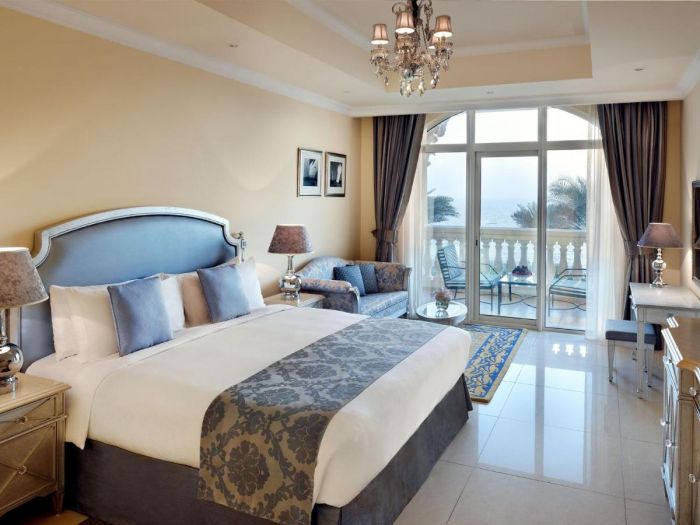 Kempinski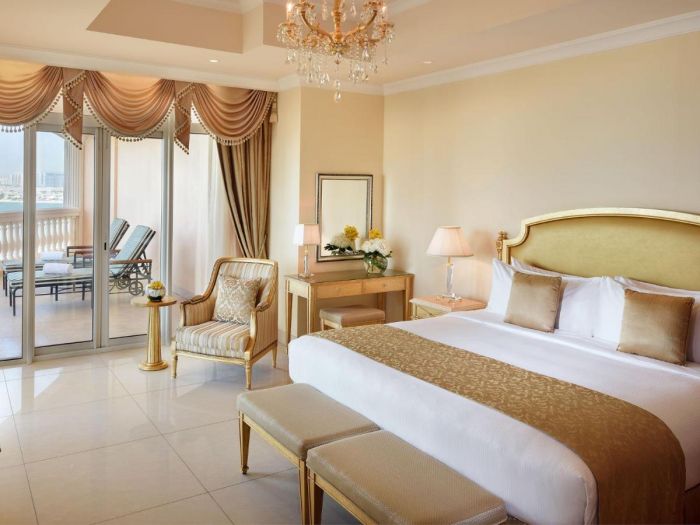 Kempinski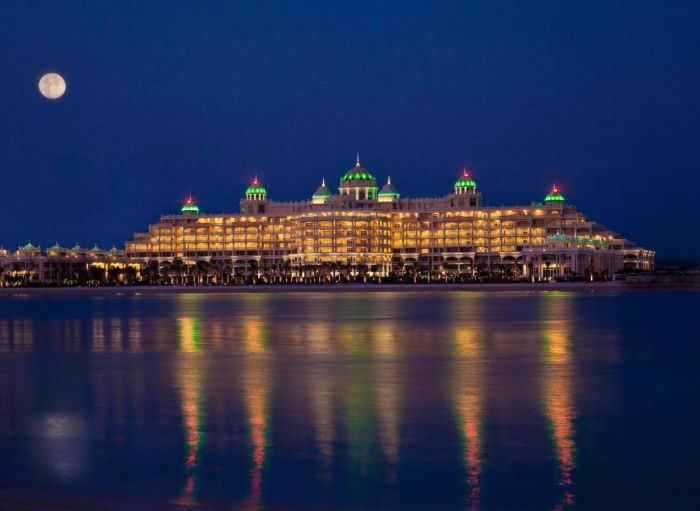 Kempinski