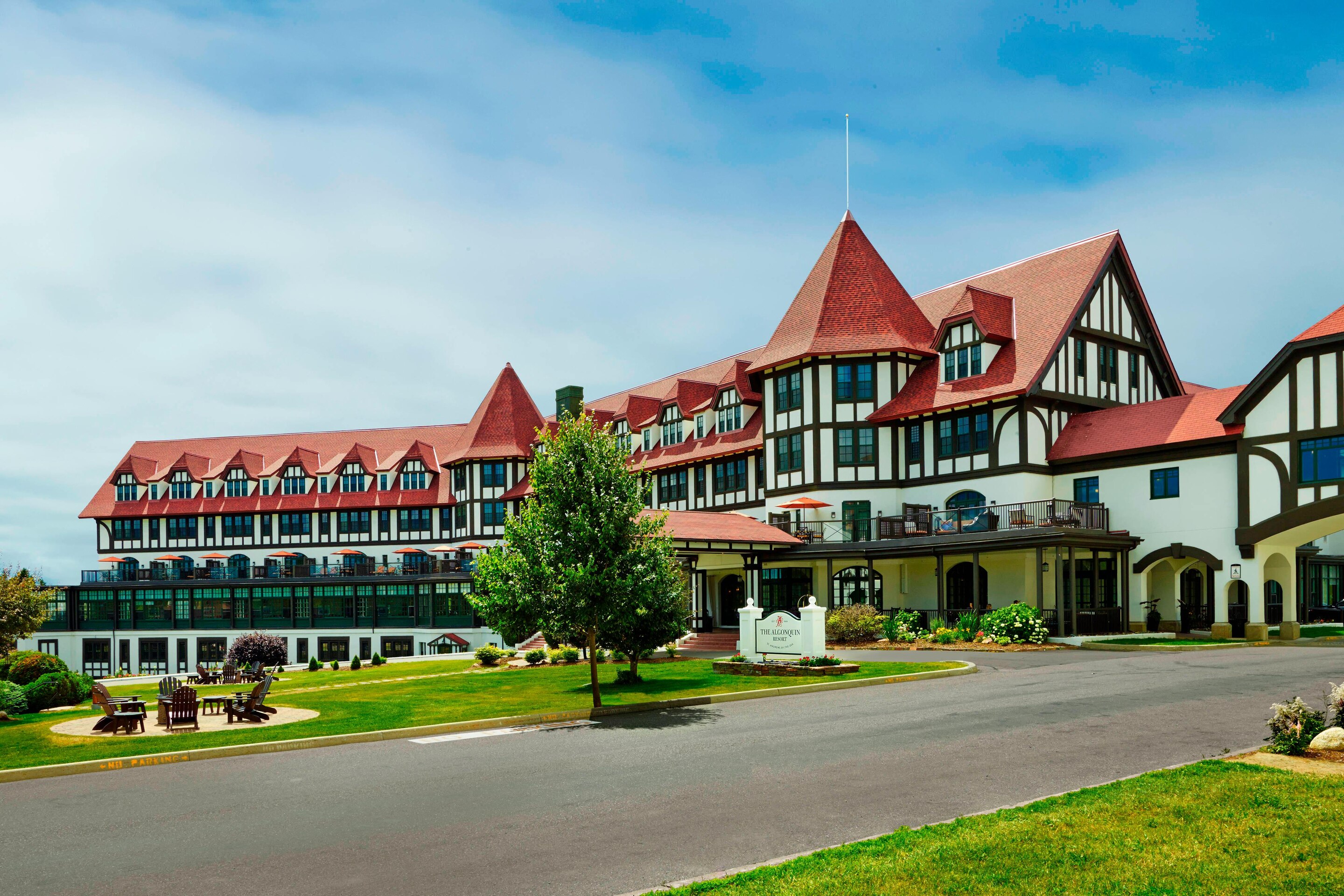 Courtesy Marriott
Built in 1889 in the beautiful town of St. Andrews by-the-Sea in New Brunswick, Canada, the Tudor Revival-style The Algonquin resort quickly became an architectural icon and a bastion of coastal luxury for well-heeled travelers. Now part of Marriott's acclaimed Autograph Collection as well as its groundbreaking Marriott Bonvoy loyalty program, the storied resort aims to "envelop guests in the mystique of a bygone era and offer a respite from contemporary life." The stately 233-room structure overlooking picturesque Passamaquoddy Bay, a true castle by the sea, reopened in March 2014 following a painstaking $50 million renovation that restored it to its former glory. It also boasts a 7,000-yard, par 72 golf course with a practice facility designed by Rod Whitman, and is a 2021 Golf Digest Editors' Choice Award winner.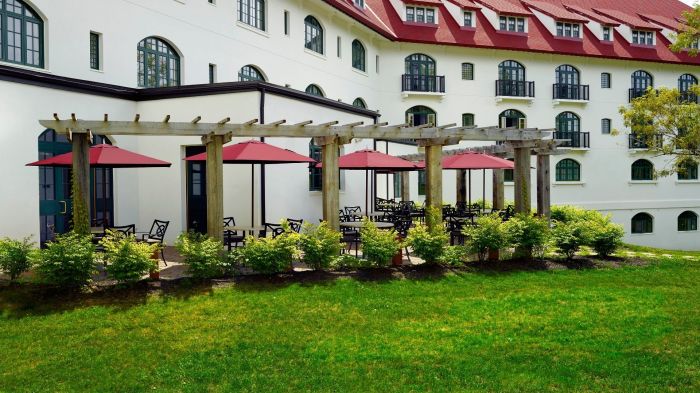 Courtesy Marriott
Not far from Franklin Delano Roosevelt's summer retreat on Campobello Island, over the decades The Algonquin has played host to FDR and fellow presidents Theodore Roosevelt and Lyndon B. Johnson, as well as HRH Prince Charles and Princess Diana, and more contemporary stars like Diana Ross, as well as virtually every Prime Minister of Canada ever elected. As part of the landmark renovation, the guest rooms and suites were enhanced yet continue to reflect The Algonquin's original Victorian style and elegance—and its unique quirks. While most modern hotels have less than 10 room types, because it was built in stages, the Algonquin has 117 different room sizes and configurations, making each stay truly unique.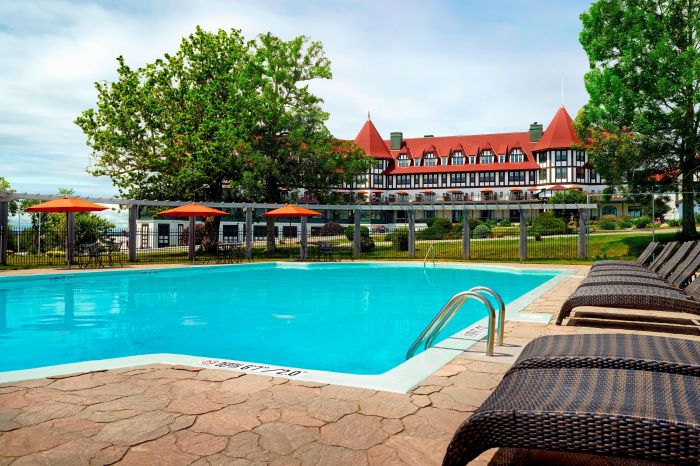 Courtesy Marriott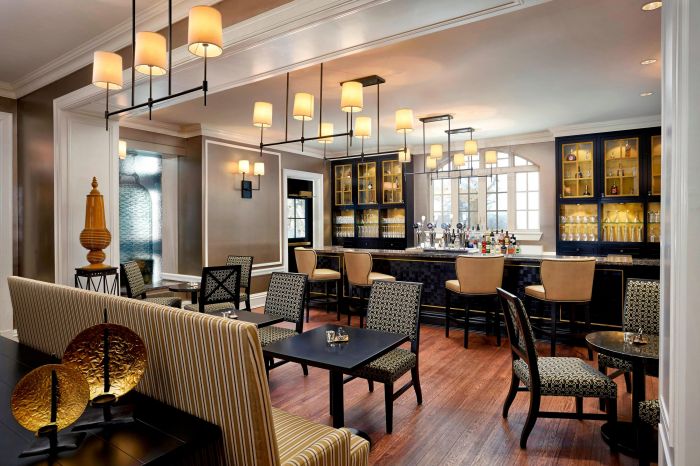 Courtesy Marriott
While the wide porch has long been the favored spot for a drink or a bite, be it afternoon tea or something more potent, the property is also well known for its outdoor fire pits, where s'mores are de rigeur. The property is dog friendly and even has a house hound giving every guest a welcoming wag of the tail. The doormen still wear the traditional kilt and tartan tie in a nod to the region's Scottish heritage. The Algonquin also has both indoor and outdoor pools and a spa as well as a fitness center in one of the newer additions. Dining options include the Smokehouse BBQ & Bar at the recently renovated golf course, the Passamaquoddy Veranda, and the Right Whale Pub, as well as Braxton's, another nod to the Algonquin's history.
Courtesy Marriott
It's named after G.F. Braxton, one of the first chefs at the Algonquin in the late 1800s who became renowned for the excellence of his cuisine, a tradition of elegant yet easygoing fine dining carried on to this day. The seasonal menu carries on with a commitment to fresh ingredients and an emphasis on locally-sourced products. Menu standouts include an Atlantic lobster roll on a traditional sliced bun with lettuce, mayo, dill, citrus and red vein sorrel; Bay of Fundy halibut with lobster risotto, swiss chard, chimichurri and fried leeks; and a 40-oz. Tomahawk steak for two with mashed potato, chimichurri, vine-ripened cherry tomatoes and a choice of side dish including asparagus, green beans and mushrooms. Of course there's a carefully curated wine, beer and cocktail list to compliment every dish.
We spoke to the resort's General Manager, Nicolas Messian, about the storied property and how it is not only adapting to the challenges of the current travel situation, but thriving as it celebrates its 130th anniversary and looks forward to the next century.
When did the property become part of the Autograph Collection and how has being part of Marriott Bonvoy improved things?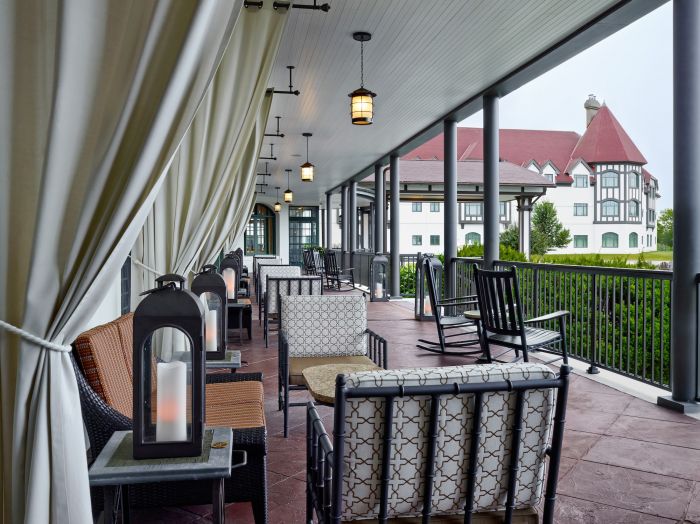 Courtesy Marriott
The Algonquin became the first Autograph Collection Hotel in Canada in 2014 and true to the essence of the Collection, it is a property which is exactly like nothing else. The Autograph Collection is a natural fit for The Algonquin Resort. And Marriott Bonvoy gives the hotel visibility and access to well-traveled guests who share an appreciation for the finest hospitality.
How has the hotel evolved over the years yet maintained its strong traditions?
The Algonquin Resort is a historic hotel built in 1889. In spite of adapting to today and technology, the hotel has maintained historic hospitality at its roots. To some extent The Algonquin Resort can be actually called Historically Chic. This is a generations hotel—we have had four generations of a family coming and celebrating their special moments and occasions with us. Our guests have a lot to explore; there is a sense of place in this safe town and it's straight out of a storybook. The guests can truly enjoy the maritime hospitality and lifestyle. There is no rush, you can slow down absorb the surroundings and truly relax and unwind.
Courtesy Marriott
Have American tourists started to return?
They absolutely have. We have been humbled by the trust and support that our international guests have shown us ever since the border reopened. We have missed each other for 19 months now and we are glad that The Algonquin can be a part of their vacation plans and memories again. In addition to families and couple retreats, the golf course is a big draw for our international travelers as well. To have access to an acclaimed course, ranked among the Top Public Golf Courses in Canada, is an experience that they want to not miss as well.
Are there any plans for further improvements going forward?
We are embarking on a journey from Good to Great. We have been part of people's lives for over 130 years now and evolution and change is constant. We are working on product improvement, incorporating service improvement, raising the benchmarks for ourself and taking bold decisions but still keeping the very essence of traditional hospitality at its very core. It is and will be all about creating experiences for our valued customers.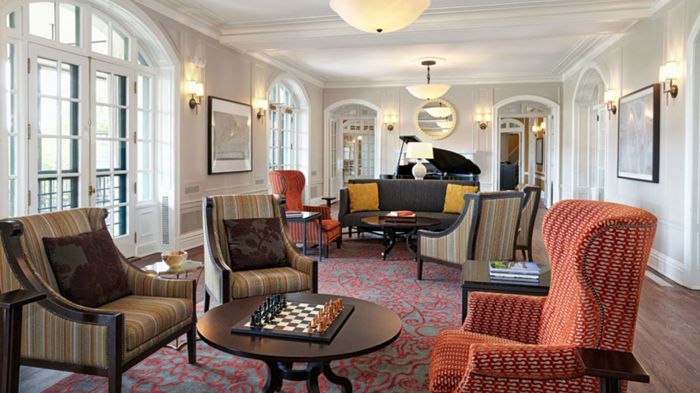 Courtesy Marriott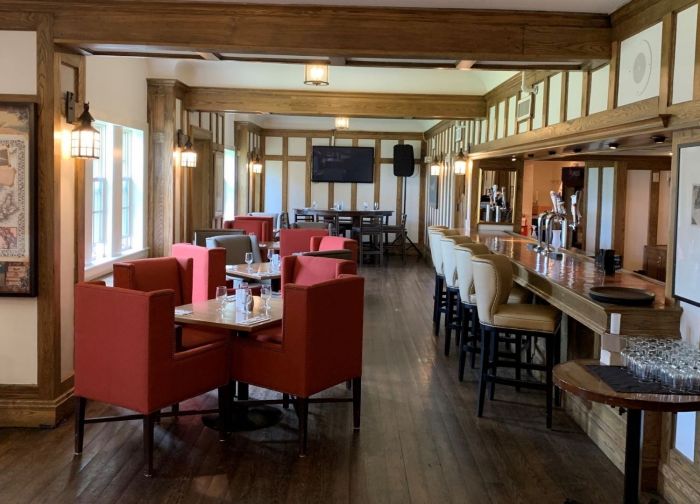 Courtesy Marriott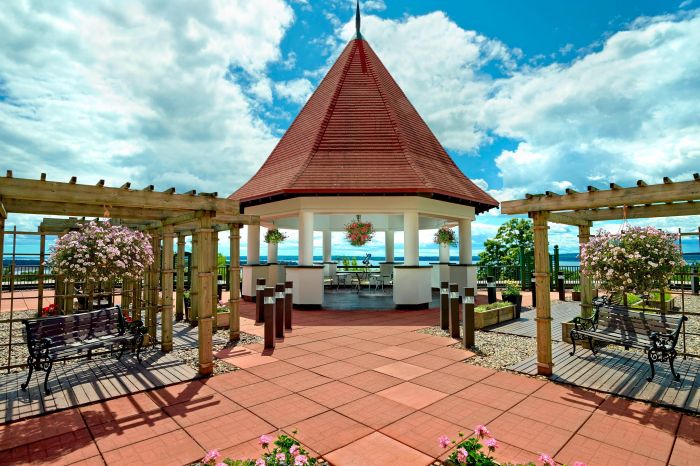 Courtesy Marriott