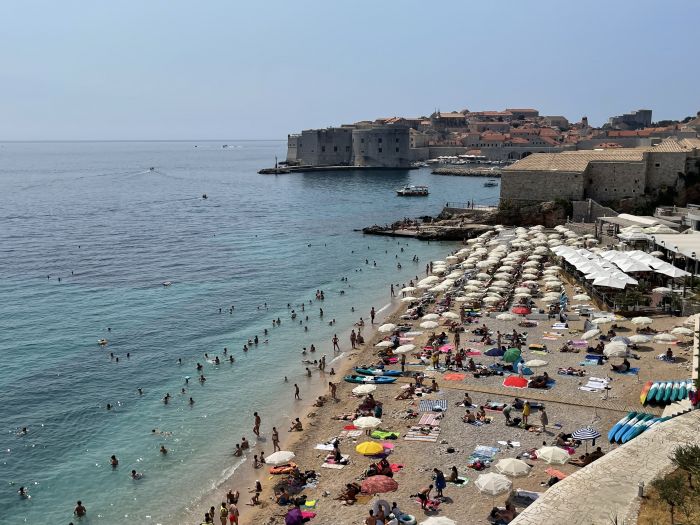 Whitney Spielfogel
Croatia is having a moment. Strewn with stunning landscapes, enchanting islands, and sun-drenched towns, this country is not to be missed. Surrounded by the glistening Adriatic Sea, the international city of Dubrovnik has its fair share of idyllic beach coves, sensational cuisine, and remarkable history. Today it's become a go-to destination when it comes to a dose of the ocean without all the crowds.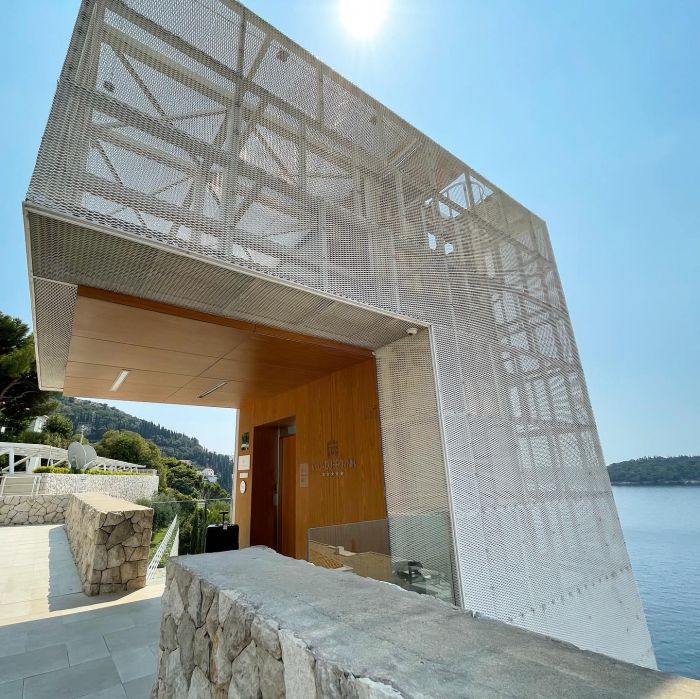 Whitney Spielfogel
There is a sense of magic to be felt when stepping into Villa Dubrovnik, a beautiful contemporary hotel perched atop a cliff on one of the most magical stretches of the Dalmatian Coast. Villa Dubrovnik is a stylish retreat for guests in search of luxurious privacy, best-in-class hospitality, and ultra-modern amenities. With sleek lines and a chic and airy interior, every corner of this outstanding villa is home to exceptional views and a world-class stay.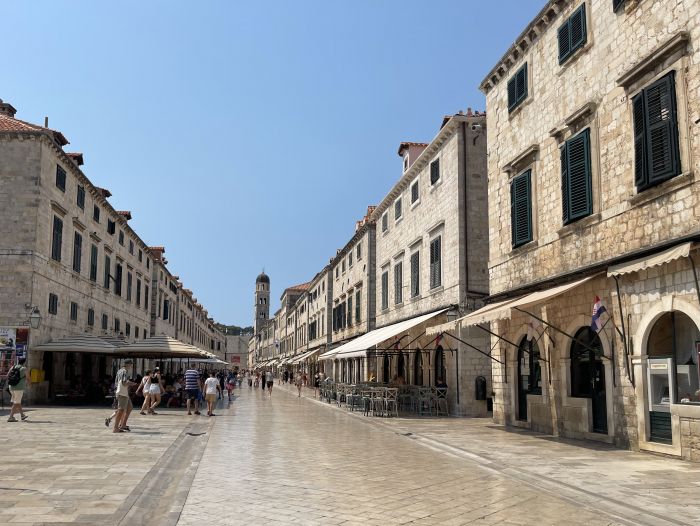 Whitney Spielfogel
Prominently positioned above the prominent St. Jacob precinct and situated at one of the city's most distinguished addresses, Villa Dubrovnik is the most awarded luxury hotel in Croatia. All of the hotel's 60 chic rooms have stunning sea views and look out to the picturesque island of Lokrum and the Old Town walls. The rooms are all spacious in size (especially for city hotel standards) and the contemporary room design and expansive balconies provide the ultimate in comfort and relaxation.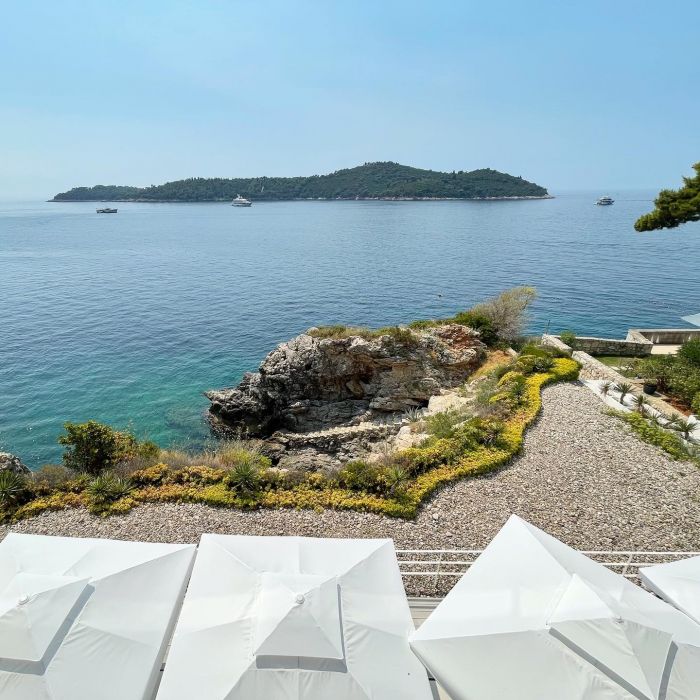 Whitney Spielfogel
Here, two restaurants and one rooftop bar line the clifftop to offer panoramic horizon views and the city's hottest reservations. Remarkable cuisine from the award-winning restaurant Pjerin from will feed all of your senses, with its delectable Mediterranean cuisine and extensive wine list. For a more casual environment, guests can enjoy the Al Fresco Bar Giardino, designed for enjoying lighter fare in a picturesque, secluded garden just above the private beach level.
Rest and relaxation is the order of the day at Villa Dubrovnik, as you'll be hard pressed to peel yourself away from the property. Unwind at the hotel's private beach, which has concrete platforms for sunbathing and a ladder into the glistening sea. Prefer a non-salt water option? There's a serene outdoor pool, set in the gardens strewn with bougainvillea, where you can sit back and sprawl on a four-poster lounge bed. Lastly, there's an indoor pool with wide-open glass doors and direct water views.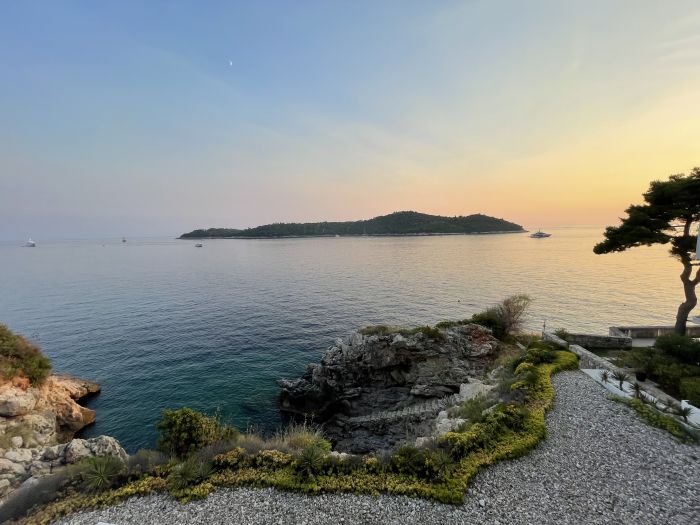 Whitney Spielfogel
With spectacular views of the Old City and the famed Island of Lokrum, unrivaled gastronomy, and high-class hospitality, Villa Dubrovnik is a modern gem in the medieval city, providing a truly legendary and memorable travel experience. With the world re-opening and Croatia now accepting international guests (travelers need either proof of vaccination, an EU Digital Covid Certificate, proof of recovery from Covid-19, or a negative test taken within 48 hours of arrival), book well in advance to score coveted room categories during peak travel times.