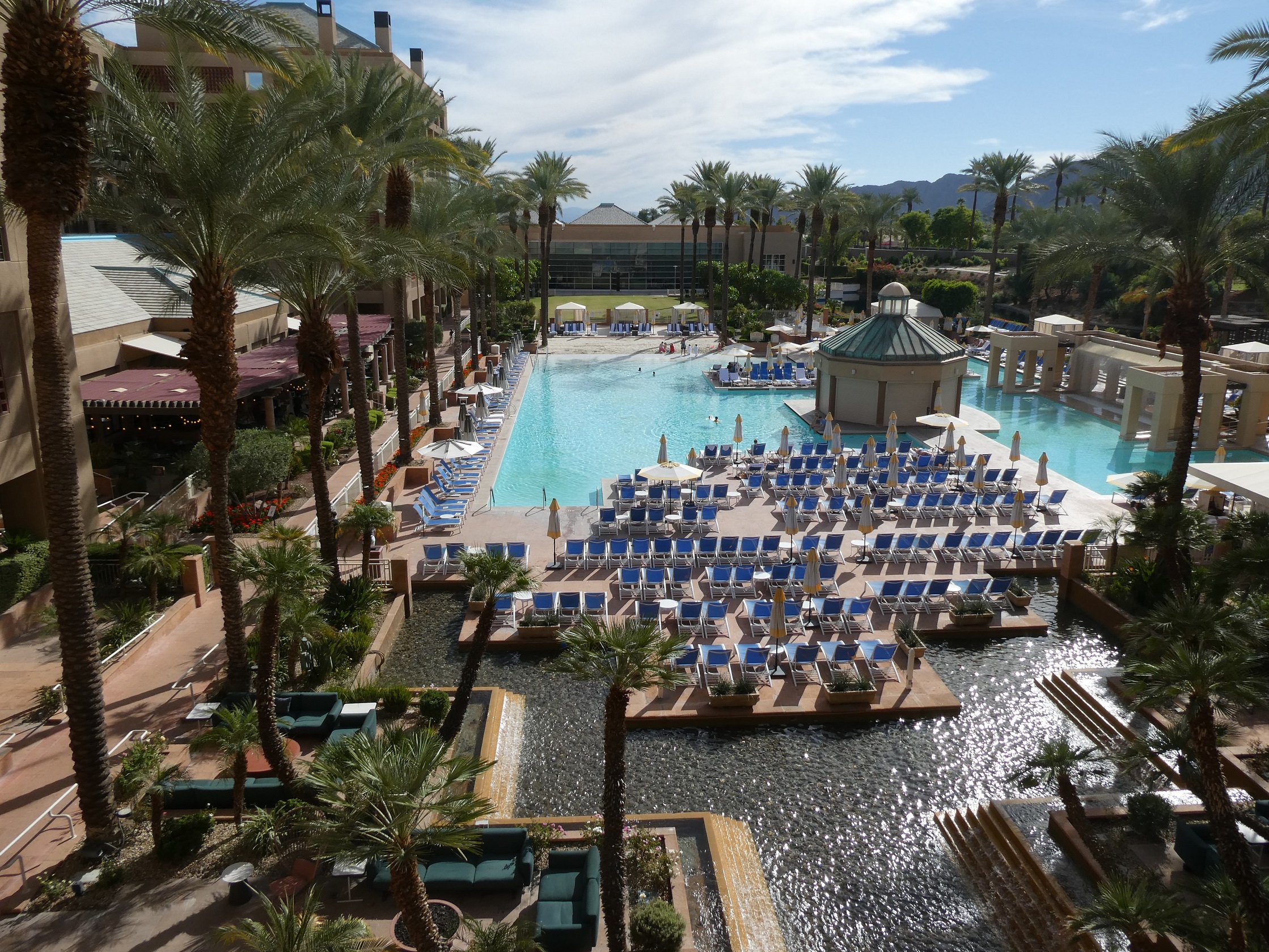 Cynthia Dial
"Welcome to Renaissance Esmeralda," greets Charlie, the bellman with a smile as wide as a fairway and as warm as the temps, when my daughter, Erin, and I check in. Upon escorting us to Room 3071, he playfully queries, "Is your last name Marriott?" and continues to explain that our room is one of only 20 with a bullseye pool view and oversized balcony in this Marriott-affiliated resort.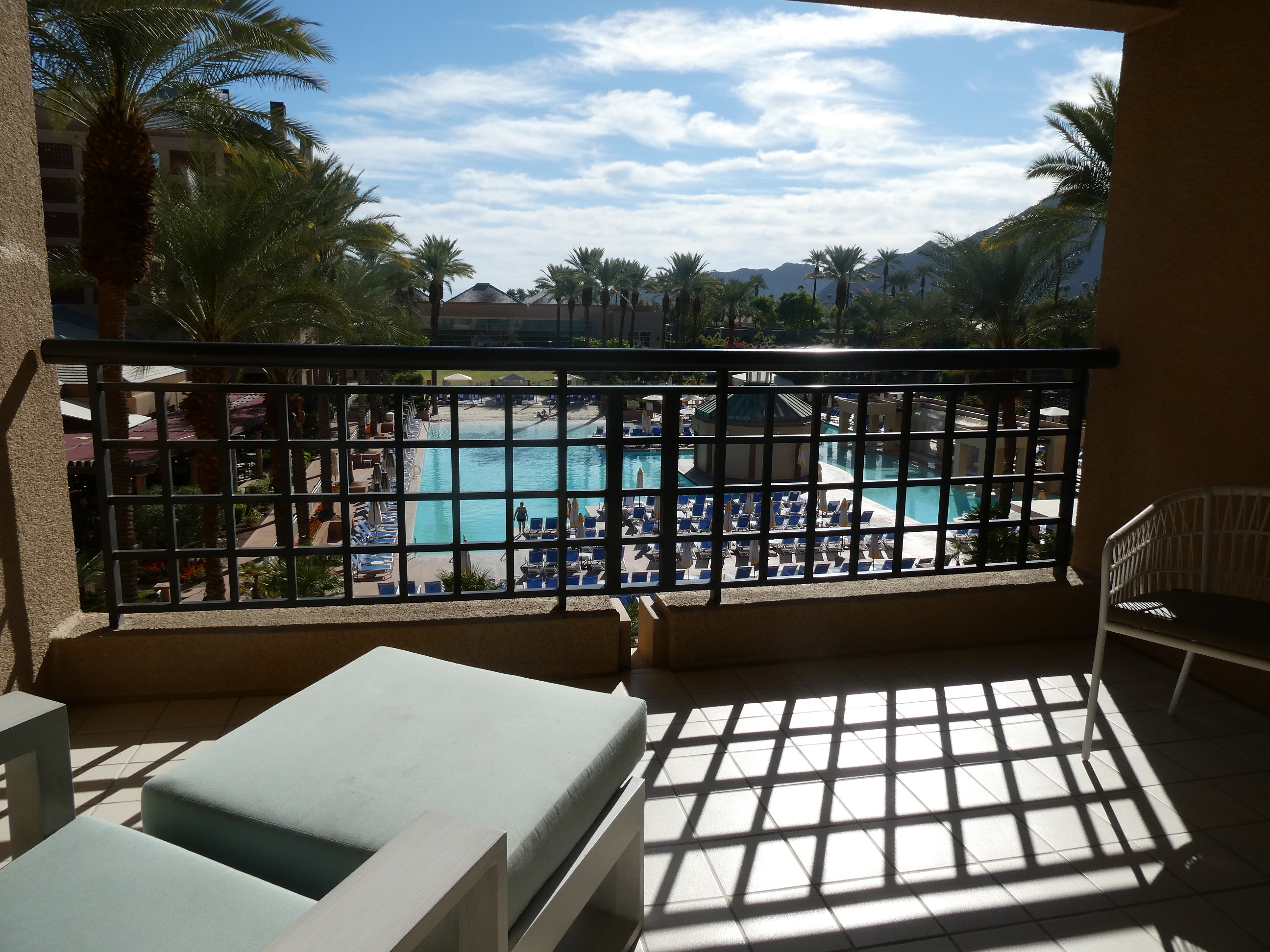 Cynthia Dial
Positioned within the valley's heart in Indian Wells and flanked by Palm Desert and La Quinta, our first sighting of the seven-story, 560-room resort when on approach from Highway 111 is impressive. Set on 23 acres situated near the base of the Santa Rosa Mountains and encircled by the greenery of surrounding golf links, the lobby entrance is found at the end of the long palm-tree-lined drive, Indian Wells Lane.
Debuting a new look after a multi-million-dollar reimagination, it's reminiscent of Hollywood of old coupled with modern amenities of today. After entering beneath three crystal chandeliers, a peek from between the duo of curved staircases that lead to the terrace level reveals the resort's centerpiece — the pool (the desert's largest) and its encircling pool deck.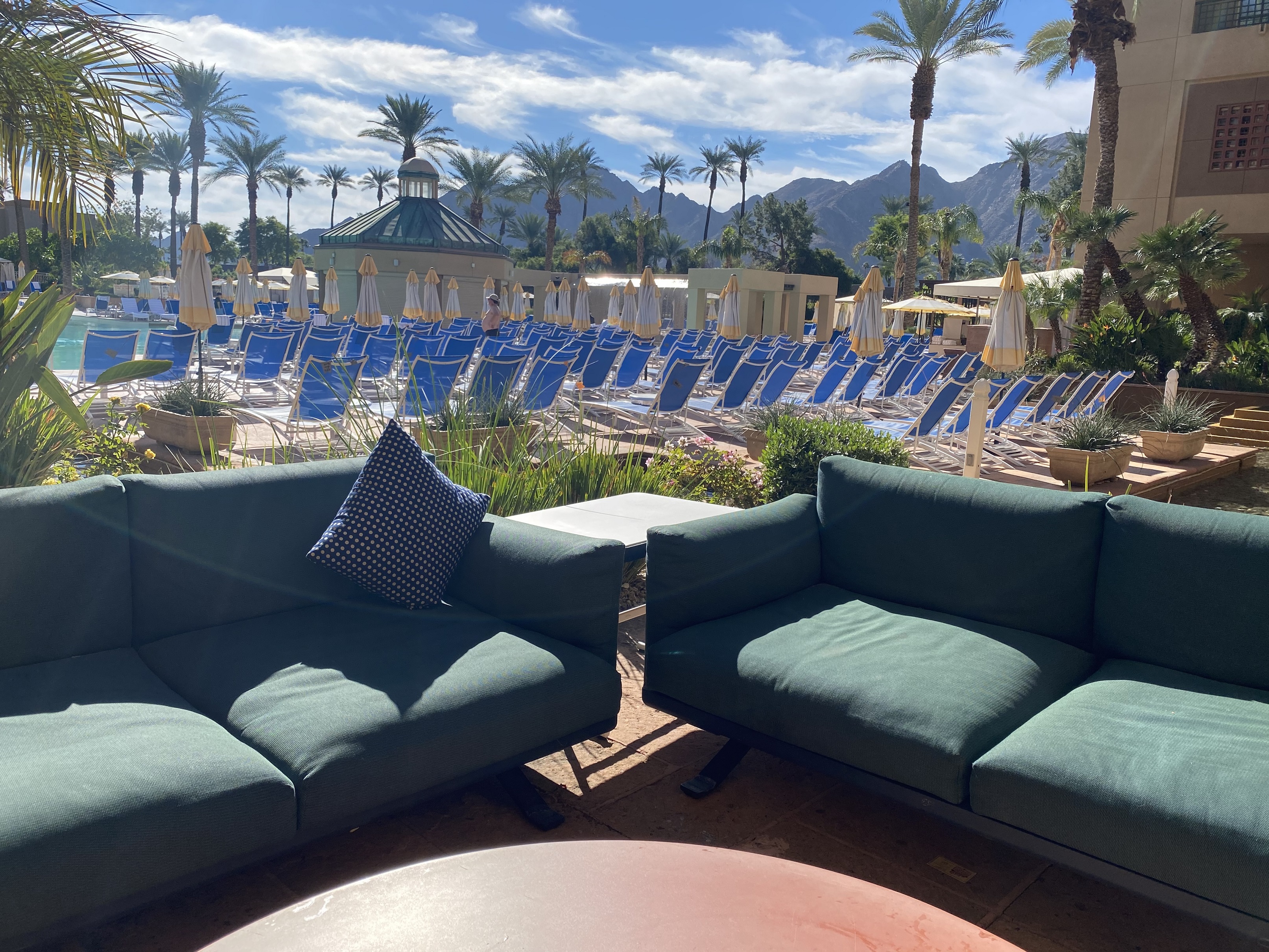 Cynthia Dial
Renaissance Esmeralda's outdoor gathering spot is the resort's epicenter so a relaxing day at the pool is mandatory and, if possible, within a beach cabana. "I am Cuco. Follow me to South Beach," says the convivial pool attendant. "South Beach," the name of our designated home for the day, is one of the property's eight cabanas (accommodation: six) situated at the sand. It becomes our spot for people watching, book reading and enjoying we're-on-vacation cocktails like Cubas Libres and Mai Tais from the H20 Pool Bar.
Featuring such incentives as Spa Esmeralda (11 indoor treatment rooms and eight outdoor treatment cabanas), a 4,600-square-foot fitness center equipped with Peloton bikes, in addition to ping pong, cornhole and much more, it's tempting to simply stay. But it would be a mistake not to leave the Renaissance's beach-like environs and explore the desert, so let's go.
Cynthia Dial
Only steps away are 36 holes of championship golf at Indian Wells Golf Resort, one of the area's few properties to have two courses — Players Course and Celebrity Course — which are ranked in the Top 25 "Best Municipal Courses in the United States" by Golfweek magazine. It additionally offers the "Shots in the Night" encounter. Featuring the Putting Experience and Glow Golf Range, both open shortly after sunset three nights of the week.
Desert Adventure Red Jeep Tours (Palm Desert) — If looking for an activity that is educational, adventurous and out-of-doors, there's no better way to explore the renowned San Andreas Fault zone than from an open-air jeep.
Living Desert Zoo & Gardens (Palm Desert) — Named one of the "10 Best Zoos in America" and self-described as "wonderfully wild," here residents are observed up close and personal. Australian Adventures features such Down Under treasures as wallabies, kookaburras, budgies and cockatiels. The zoo's newest addition to the scene, Rhino Savanna, showcases a pair of African black rhinos, Nia and Jaali.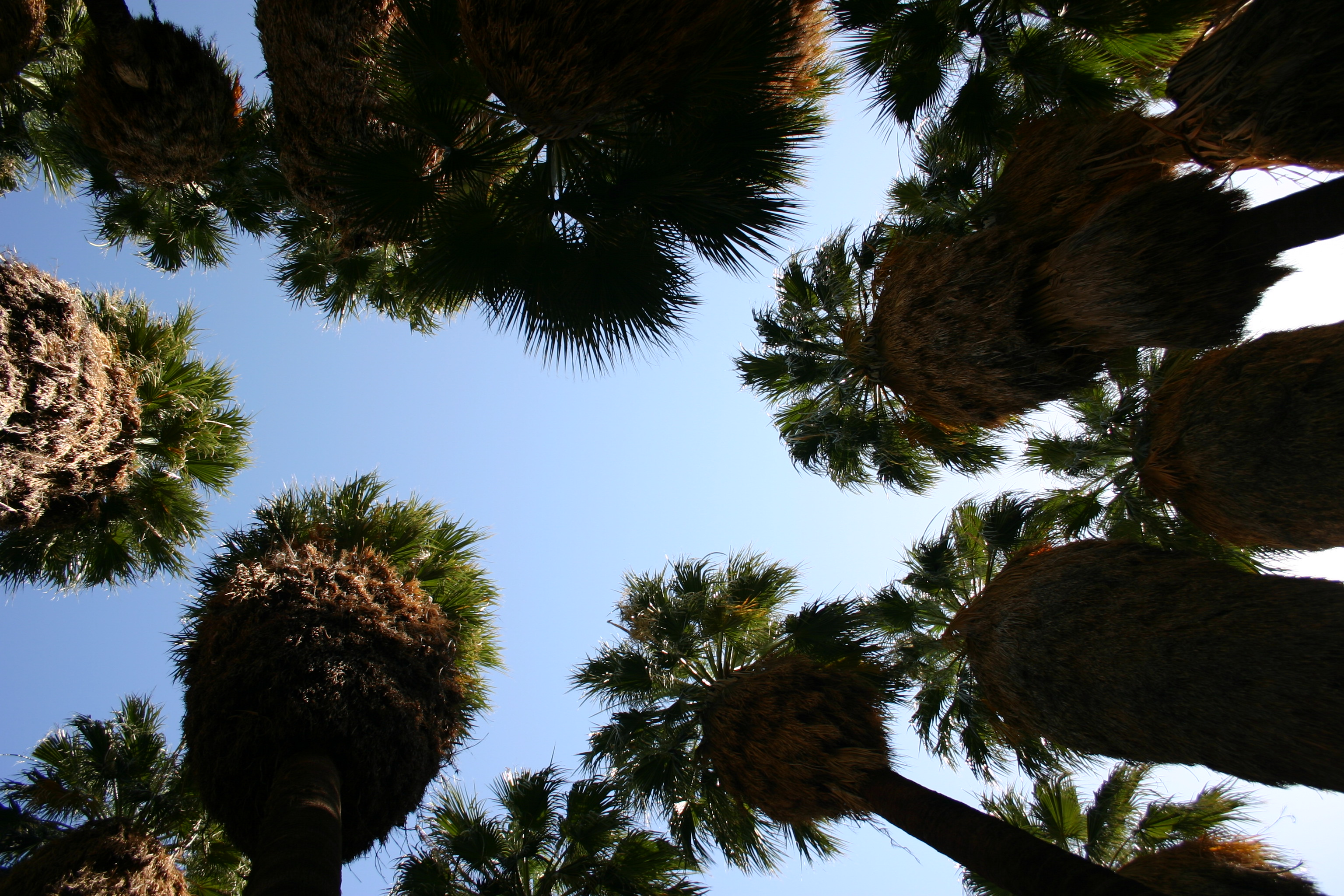 Cynthia Dial
Shields Date Garden (Indio) — Located on the same site since 1924, this date farm serves up a bit of everything. While the garden path winding through the 17-acre farm offers cardio, there's also the legendary 350-calorie date shake. And for a take-home souvenir, there are boxed dates, date bread, date butter, even date crystals (an exclusive specialty product invented by Mr. Shields).
Sunnyland Center & Gardens (Rancho Mirage) — This former winter home of Ambassador Walter Annenberg and his wife Leonore has an illustrious past after playing host over the years to U.S. presidents, royalty and Hollywood celebrities. Set upon 200 acres, it's possible to tour the nine-acre desert garden designed to replicate an Impressionist painting by strolling its walking paths, enjoying bird watching and even attending a yoga class on the lawn — free of charge. With an advanced reservation and an admission fee, it's also possible to learn of the estate's history during a tour the 25,000-square-foot modern mansion.
BMW Performance Center (Thermal) — Here, it's possible to get behind the wheel for precision driving instruction in cornering, braking, skid recovery, slaloming and accident avoidance; or better yet, go as the passenger of a professional driver for an exhilarating spin around the track.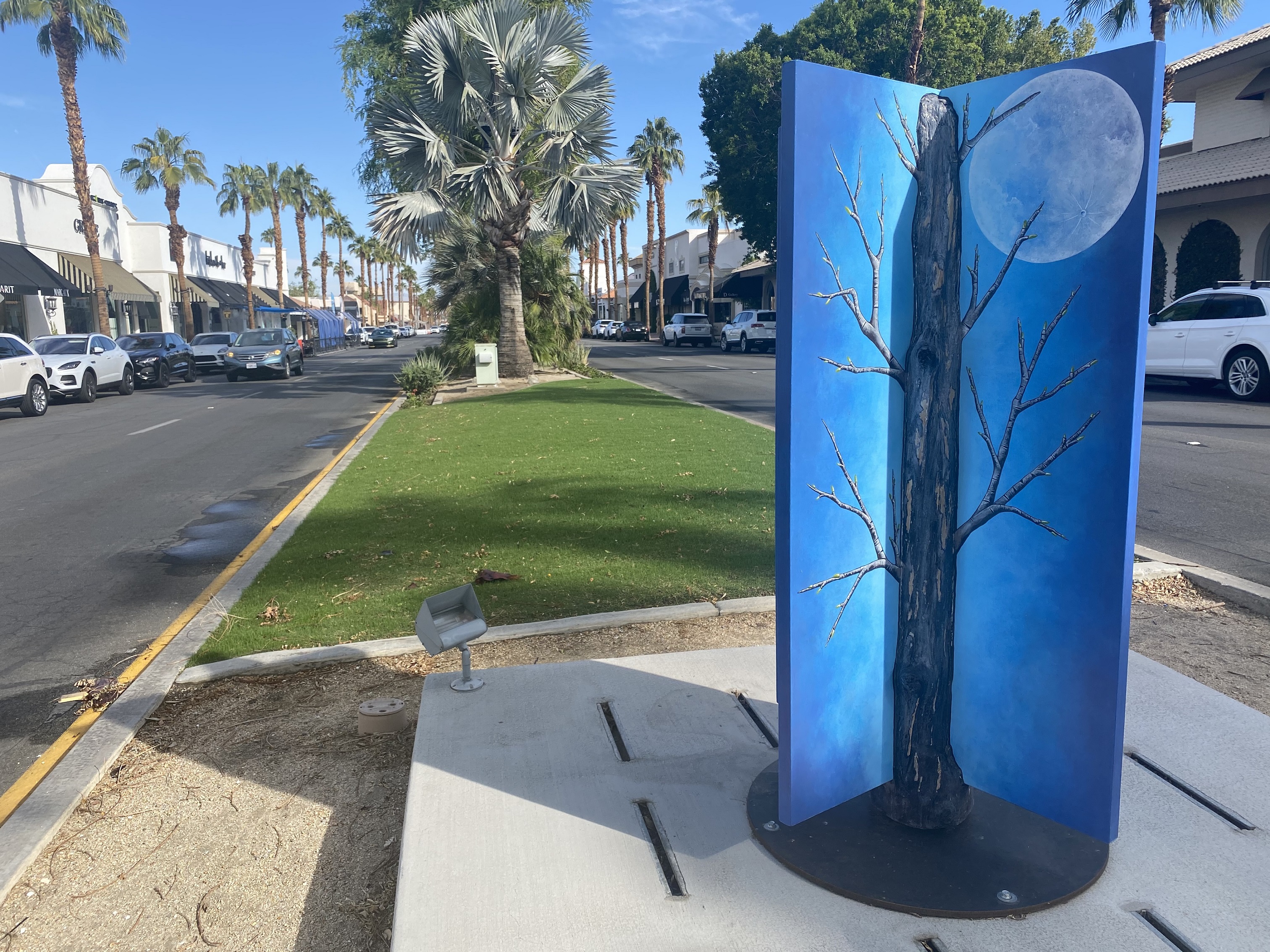 Cynthia Dial
Shopping begins on El Paseo, the desert's equivalent to Beverly Hills' Rodeo Drive.
Chrissy's on El Paseo (Palm Desert) — Let's just say the boutique had me at: "Would you like a glass of rosé?" Owner Chrissy Armstrong showcases an eclectic mix of fashion — from exclusive made-in-Israel jewelry and Sabina Bach resort wear to black-and-white Chanel-esque puffer jackets — all accompanied by a chilled beverage.
Body Deli (Palm Desert) — Organic and plant based, these locally-produced products are sans preservatives and additives. Developed by Cosmetic Chefs Margaret Skarin Clark and David Anton Parker, the line features 200-plus skin- and body-care products in a selection of 12 aromas with one of its most popular items the Crème De La Rose, a regenerative facial moisturizer.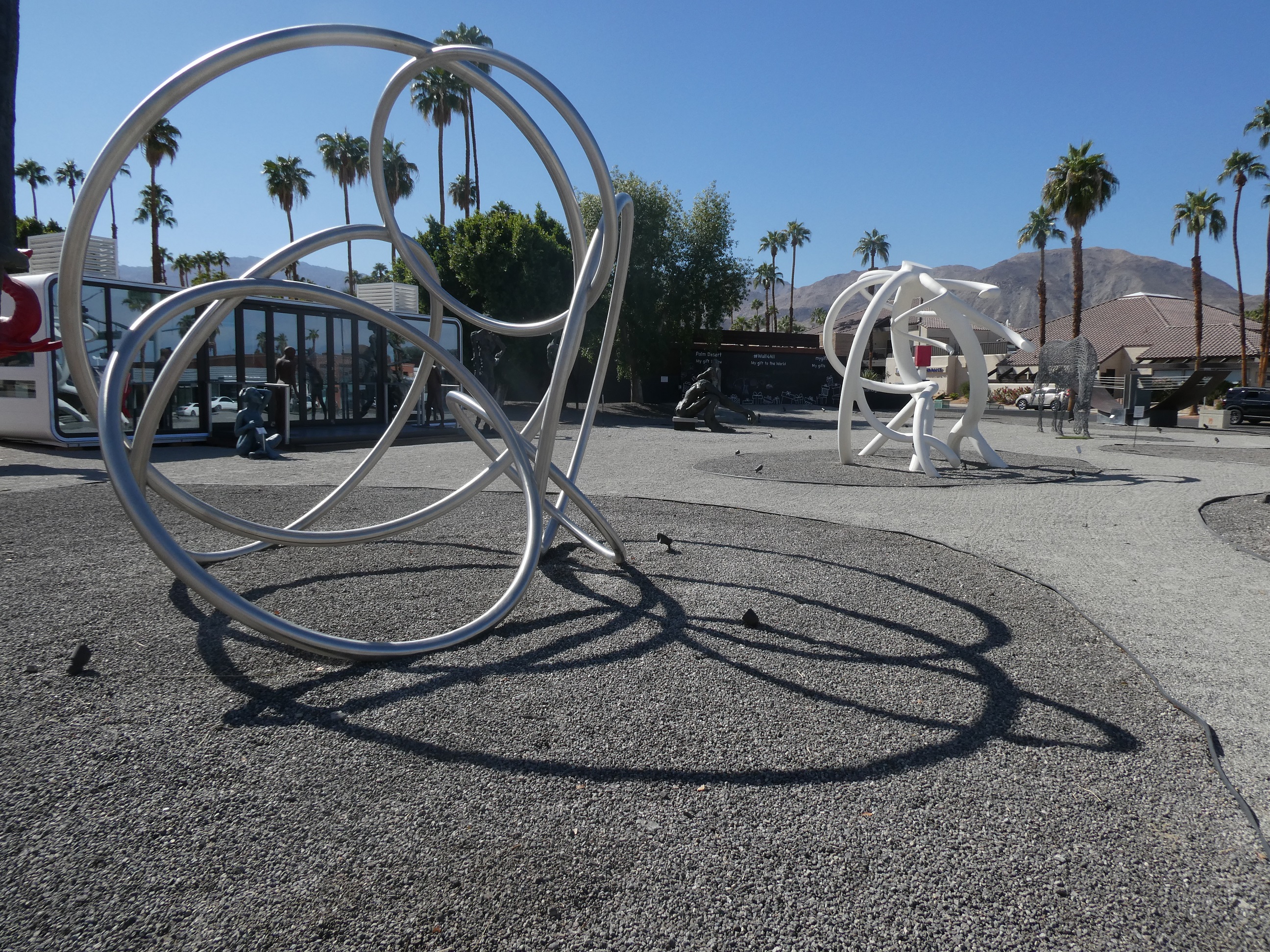 Cynthia Dial
Immersion into the art scene is as easy as a stroll through Melissa Morgan Fine Art Sculpture Garden (Palm Desert), a one-half acre outdoor gallery located near the end of the town's upscale avenue. So dedicated to the arts is Palm Desert that even the median of its one-mile strip dedicated to extravagance is dotted with plein-air art. And, if in the mood to make a purchase (especially of contemporary art), Melissa Morgan Fine Art gallery is nearby.
Consignment Store (Palm Springs) — With four buildings full of desert collectibles acquired from its affluent and famous residents, it's worth a stop for the treasures that might be unearthed. My long-ago favorite sighting was of Olivia Newton-John's guitar, autographed, of course.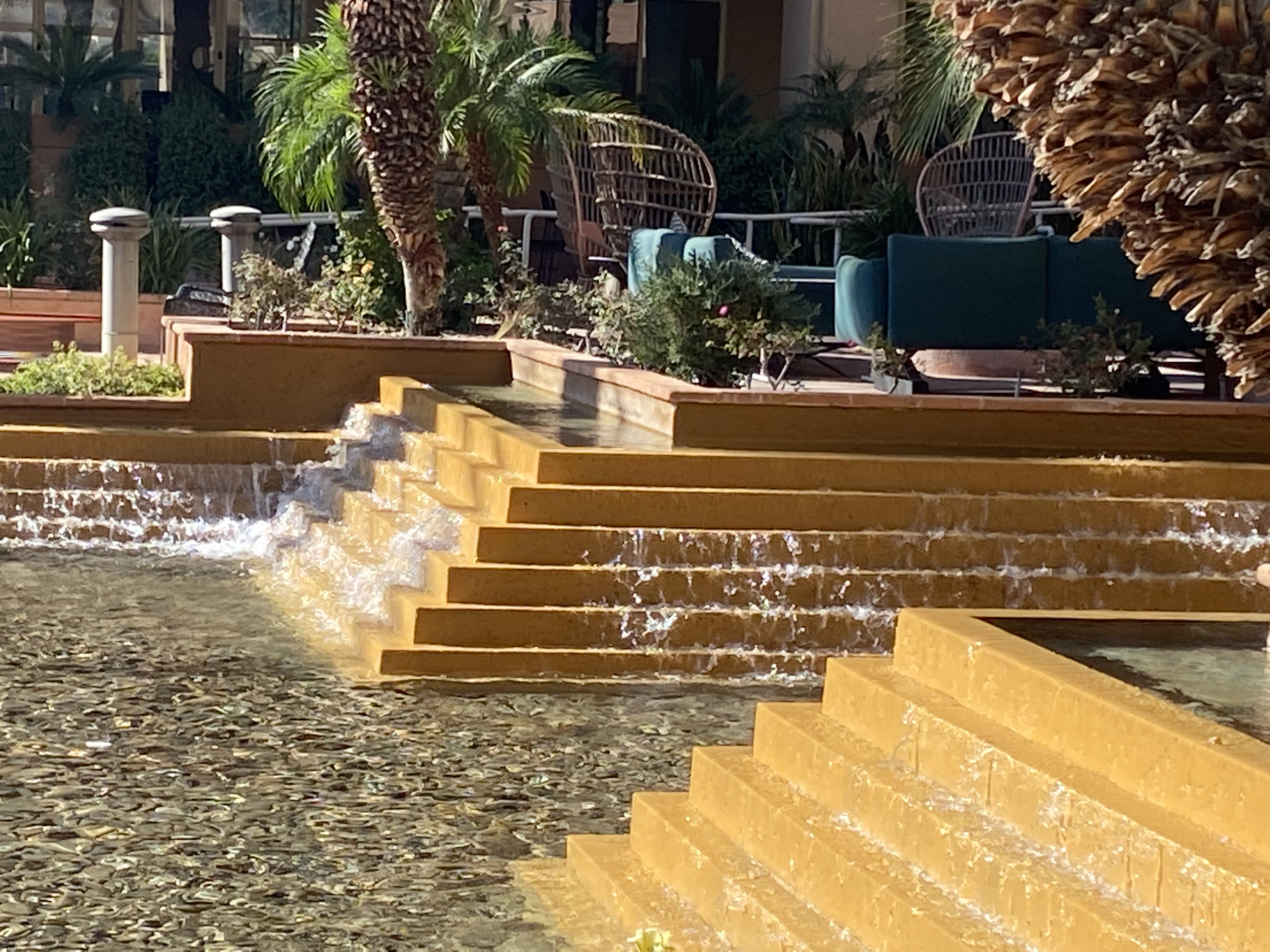 Cynthia Dial
Vegas-quality entertainment can be found within minutes of Renaissance Esmeralda at IW Live, the show lounge of the Indian Wells Hotel. Offering a variety of live performances Monday through Saturday, I'm convinced our introduction to one of the desert's newest talents, Marc Antonelli, will one day give us the opportunity to say: "We saw him when."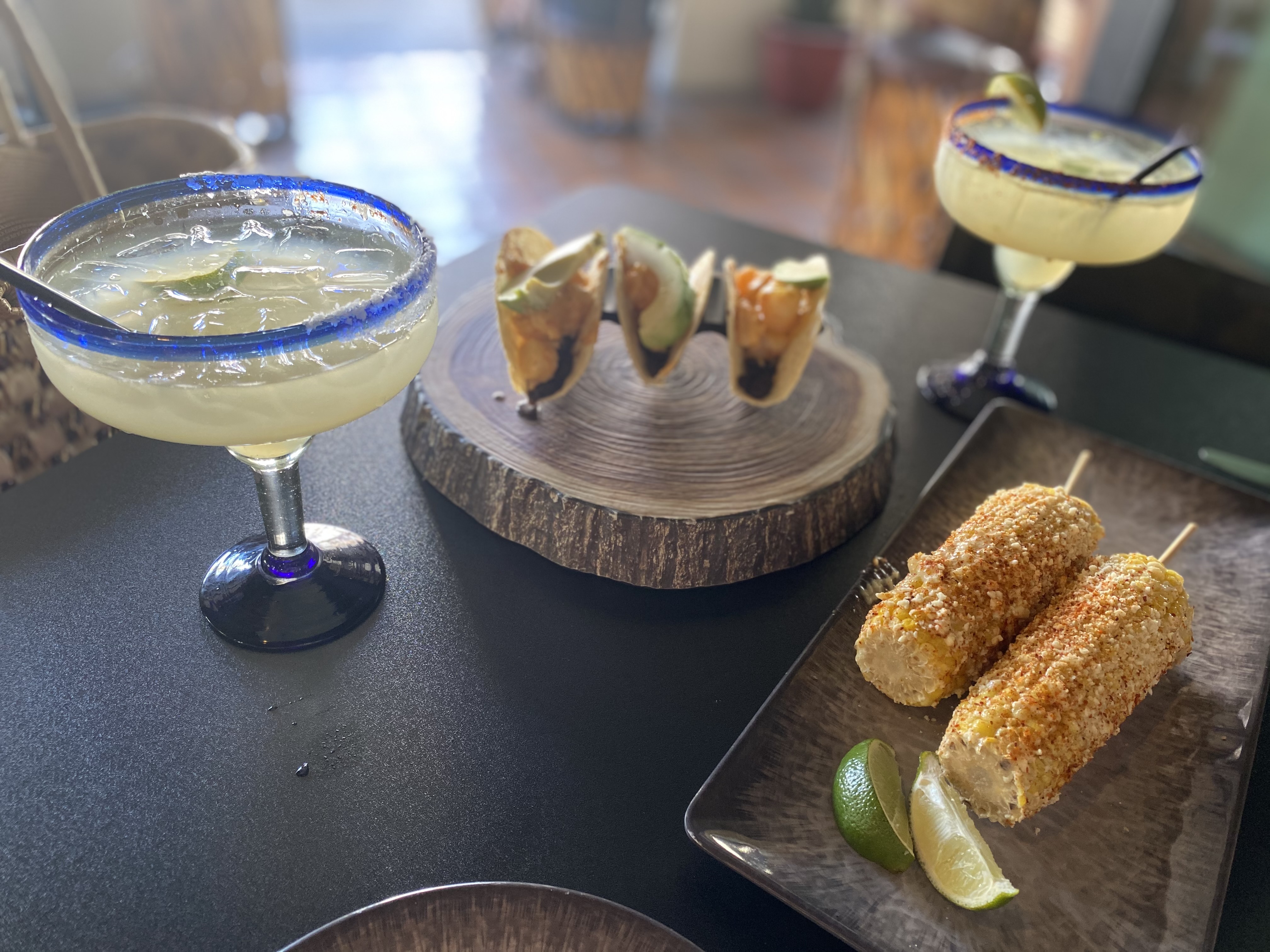 Cynthia Dial
Memorial meals are abundant, but here are some standouts. The Place (Renaissance Esmeralda), perfect for evening dining around a firepit, achieves total perfection with the selection of roasted chicken with cauliflower mash. A stop at TQLAS (La Quinta) is rewarded by delectable jalapeno margaritas, street corn and their signature shrimp tacos. The patio at Trilussa (Cathedral City) is the "where" and pasta fagioli soup, followed by basa fish filet with a lemon caper sauce is the "what."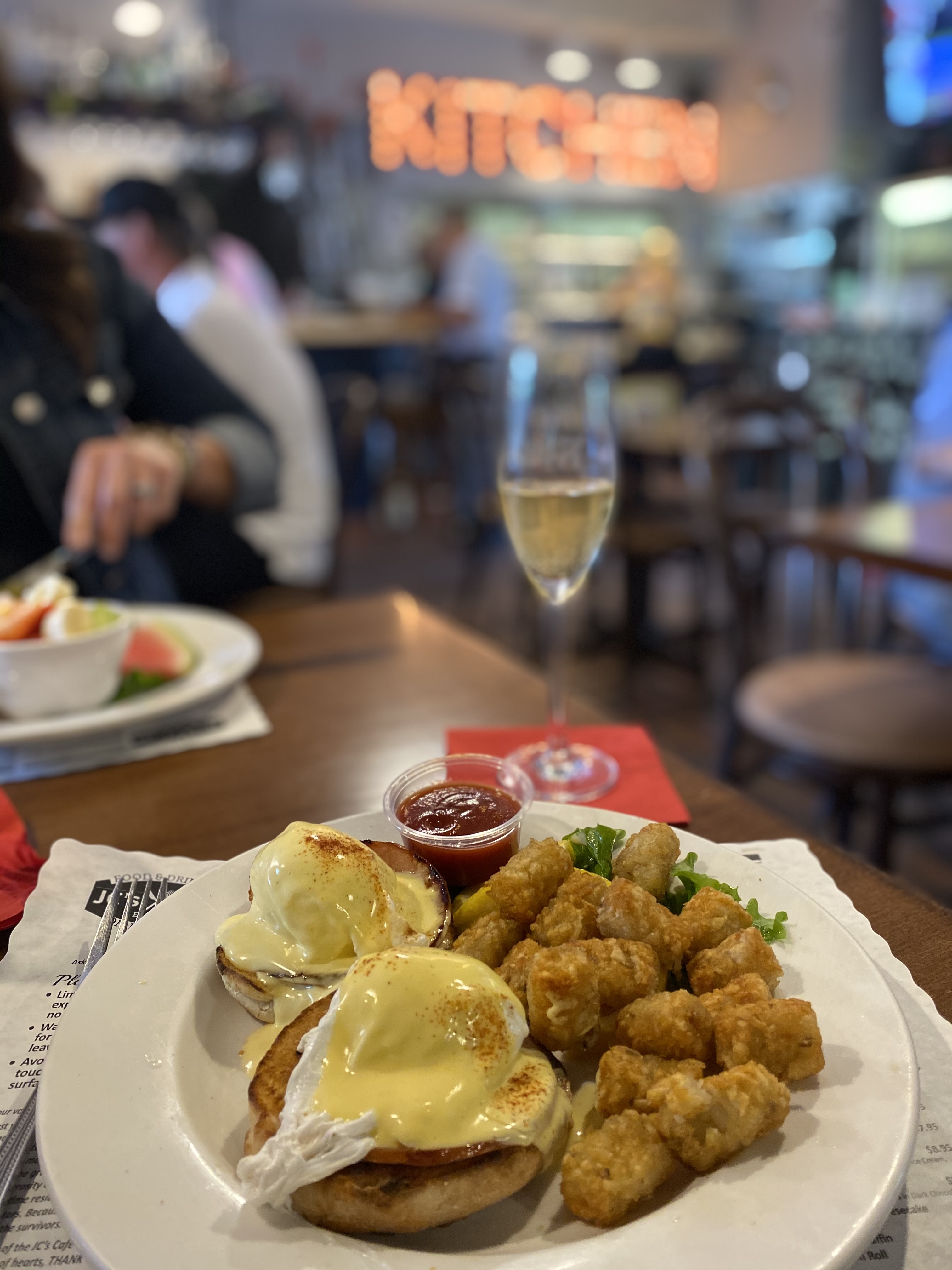 Cynthia Dial
On weekends, look no further than JC's Café (Palm Desert) for brunch and its selection of five benedicts. Evening dining on the terrace of Pacifica Seafood Restaurant (Palm Desert) is highly recommended, starting with bacon-wrapped stuffed Coachella dates, followed by the eatery's signature dish, sugar-spiced salmon and concluding with chocolate lava cake (if lucky enough to be there when Chef Luis Zamora adds it to the menu).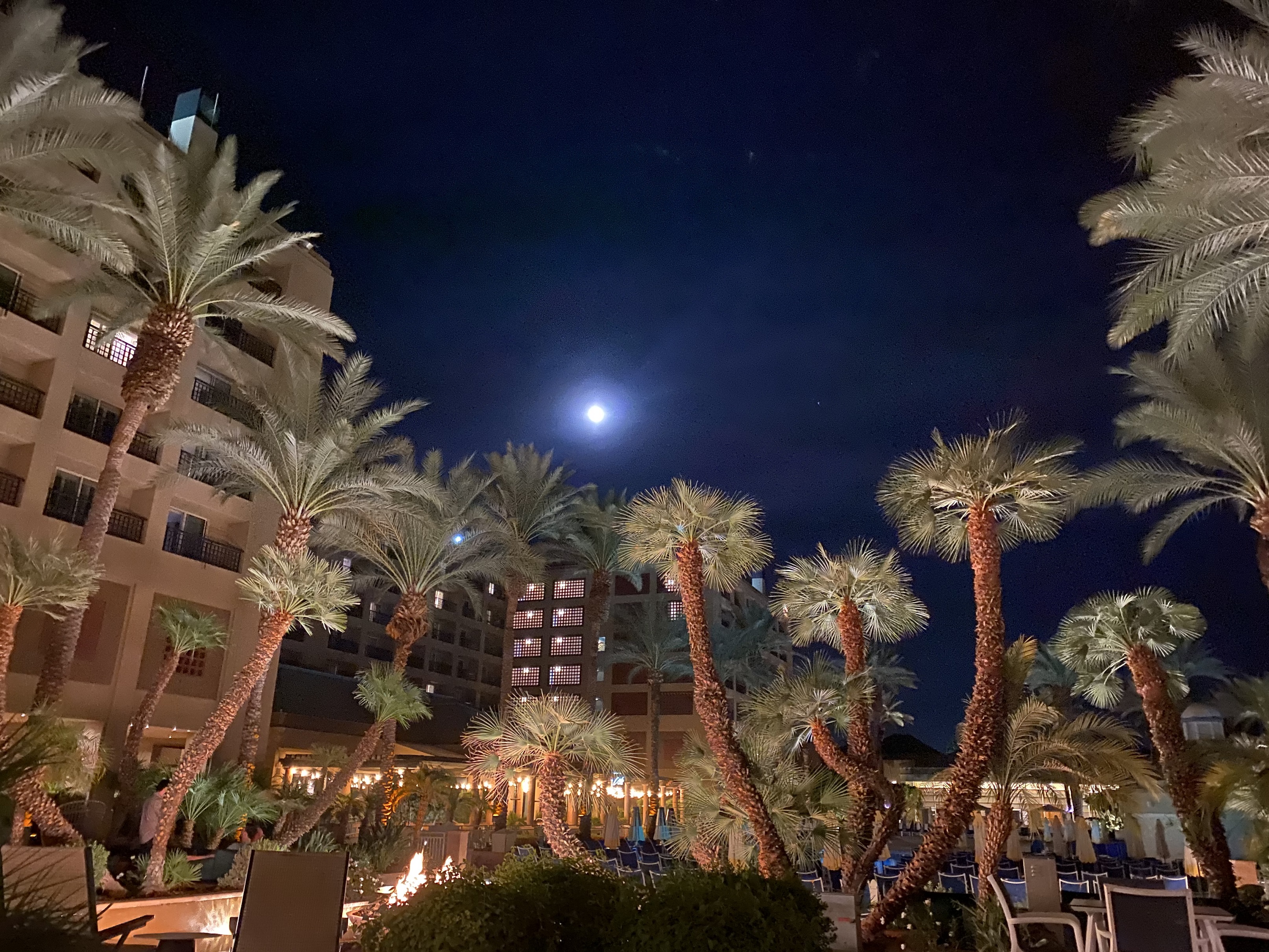 Cynthia Dial
Replete with all the requirements of a well-appointed getaway and each component of a weekend about "me," look no further than Greater Palm Springs' Renaissance Esmeralda. It's the recipe for rejuvenation.