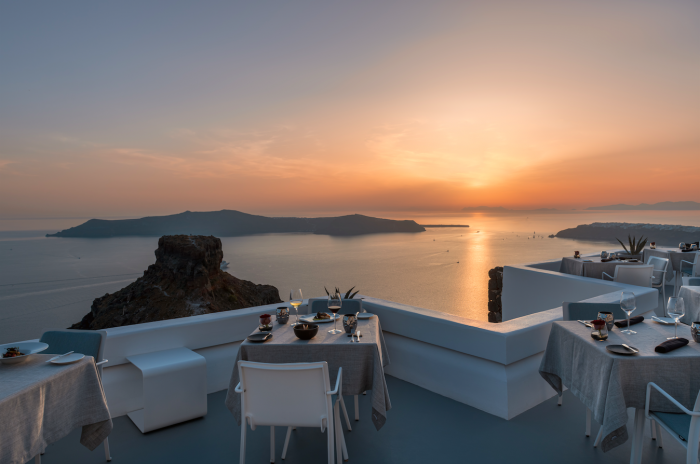 Auberge Resorts Collection
A summer holiday to the Greek Islands is, perhaps, a tale as old as time. However, there is one 20-room boutique hotel on Santorini that is cutting the edge of creativity while displaying genuine respect for the centuries-old gastronomic traditions in the Mediterranean, a destination renowned for its health- and plant-conscious cuisine.
Grace Hotel, Auberge Resorts Collection sits miles away from the epicenter of Santorini's renowned tourist hotspot of Oía and is a retreat in itself. Its location in the quaint village of Imerovigli, which is the highest point on the island, offers guests access to nearby local hiking trails, a medieval Venetian fortress, and views of the sun as it sets over the caldera.
This summer, Grace Hotel has launched new experiences that provide travelers with an authentic look at Santorini's agriculture, artisanship and history. You can explore island traditions like cooking classes with a Greek "yaya," honey tastings with a local apiarist, and sandal- or pottery-making lessons.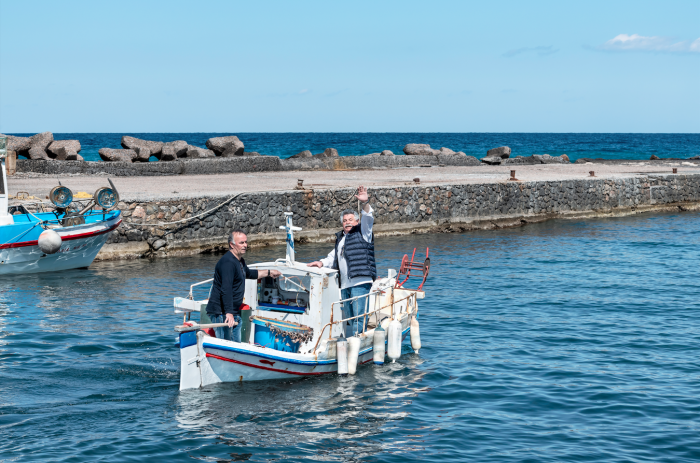 Auberge Resorts Collection
However, most impressively, the award-winning boutique hotel provides an exploration of the Mediterranean's most exquisite flavors with its brand-new restaurant, Varoulko Santorini, in partnership with Chef Lefteris Lazarou of Athens' beloved Varoulko Seaside. Chef Lazarou notably received the first Michelin star bestowed on a chef serving Greek cuisine in 2002 and has consecutively held one at his Athens eatery ever since. His Santorini menu features an entirely Mediterranean menu balanced by organic produce, local grains, herbs and spices, but primarily driven by fresh seafood, and his signatures, such as squid with pesto Genovese and crayfish tartar with fresh basil and zesty yuzu, have been re-imagined with the island's highest quality, freshest ingredients. The restaurant has been completely redesigned with a contemporary new look to its indoor and outdoor dining spaces to complement the exceptional sunset views.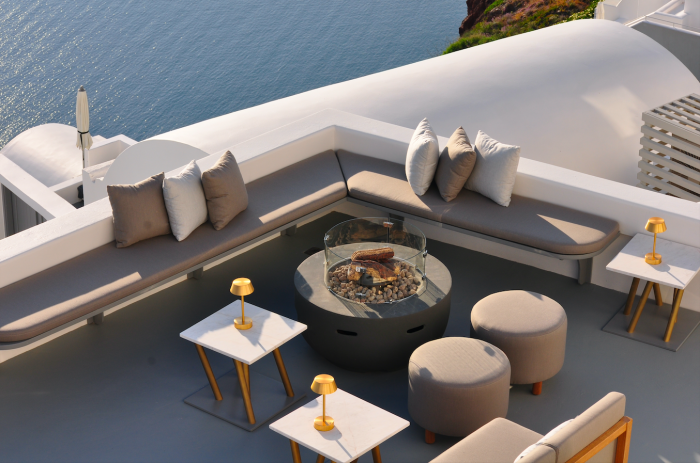 Auberge Resorts Collection
When you're ready to wash down the bucket list-worthy meal, head to the hotel's 363 Bar, which has also been reimagined by another Athens mainstay. Thanos Prunarus, the founder of Baba Au Rum, a World's 50 Best Bar list known as the birthplace of Athens' cocktail culture, has curated a new avant-garde menu for 363 Bar. His concoctions feature the best spirits from around the world, with a heavy emphasis on rum. As the bar (and restaurant) are open to both hotel guests and non-hotel guests, all travelers to Santorini can now delight in the award-winning tiki and rum cocktails from Baba Au Rum's original menu as well as libations crafted just for Grace Hotel.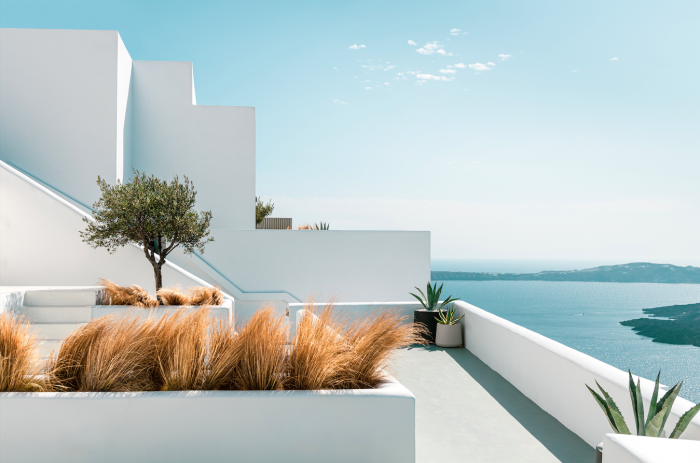 Auberge Resorts Collection
With a selection of luxury amenities, two new culinary offerings, an array of one-of-a-kind local experiences and an exquisitely refreshed two-bedroom Villa, there is no better place to soak up the Mediterranean sun, salt and sea than at Grace Hotel, Auberge Resorts Collection.