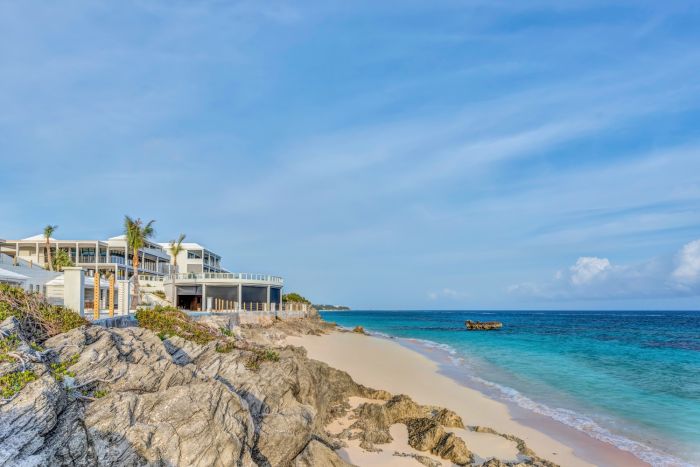 (credit: The Loren at Pink Beach)
Named after Spanish explorer Juan de Bermúdez, Bermuda has been a British Overseas Territory in the North Atlantic Ocean since 1684. Filled with pink sand beaches, old-world British hospitality, warm welcomes and big smiles, the island is only 21 square miles and offers beauty, blended cultures and a hint of mystery. Comprised of three regions (West End, Central Bermuda and East End) with nine parishes, there are incredible things to see, do and discover on the island. Offering guests beach retreats, historic hotels, vacation rentals and more, The Loren at Pink Beach Bermuda is set along Bermuda's iconic Pink Beach and offers a seaside escape adorned with elegant interiors and breathtaking views.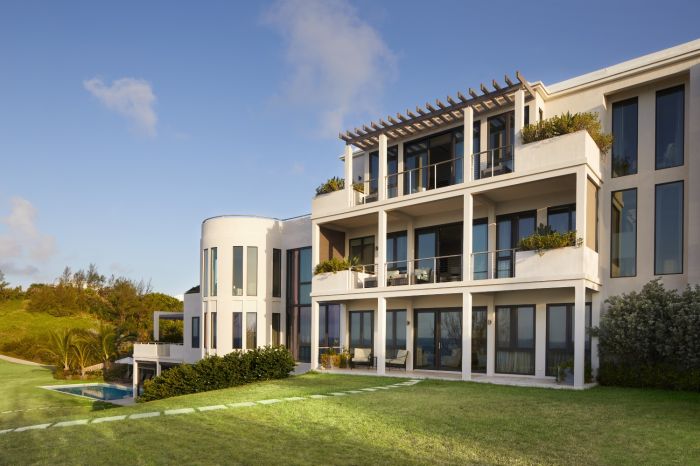 (credit: The Loren at Pink Beach)
The 45-room hotel also offers villas and The Residence, a private 10,700 square-foot home that sits on five-and-a-half acres adjacent to the resort. Featuring a tennis court, pool, chef's kitchen, media room and more, the residence has its own private beach and embodies the sophisticated Bermuda of today. Offering six bedrooms, eight ensuite bathrooms and a two-bedroom staff cottage, this accommodation is perfect for large or multi-generational families looking for an opulent escape.
'The beautification of everyday living sits at the core of The Loren Hotels' locations in Bermuda and now Austin, and every design detail is inspired by our natural surroundings. The Loren at Pink Beach delivers a stellar viewpoint and the attention to detail and five-star service serves as the benchmark in elevated hospitality as we continue to cater to island guests and introduce new properties in the future," says Stephen King, CEO & Founder of The Loren Hotels.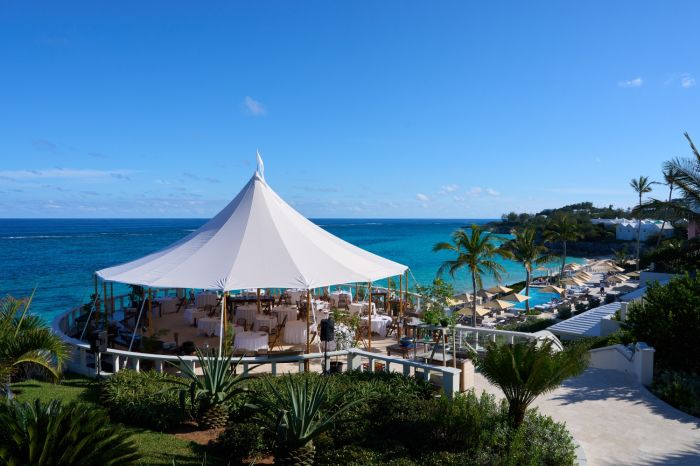 (credit: The Loren at Pink Beach)
Along with a branded Sisley Spa, the prestigious French luxury brand, that offers four treatment rooms and a collection of specialty services including massages, facials, and other custom treatments, the property is proud of its ongoing food and beverage programming. From bi-weekly Thursday night jazz concerts at Marée Lounge to all-day dining at The Pink Beach Club, the food and beverage programming works to bring authentic dining experiences to guests, including the annual Guest Chef Series, a showcase of celebrated and celebrity Chefs, and a seasonally inspired menu showcasing the freshest ingredients.
This year's summer collection of chefs and offerings have been programmed to highlight the ongoing and award-winning contributions of female Chefs, Sommeliers and Mixologists who are working to bring innovation and techniques to the table. The Loren team has also developed a list of on and off-site experiences curated to expose you to the unique beauty of Bermuda. From dolphin watching to beach tours to cave exploration with local experts, travelers can be adventurous and find new reasons to fall in love with the island. Guests of The Loren at Pink Beach can also feel good about their stay and help take action against climate change through the Loren Brand's Roots Initiative, a non-profit program created to make a positive impact on overall development and preservation.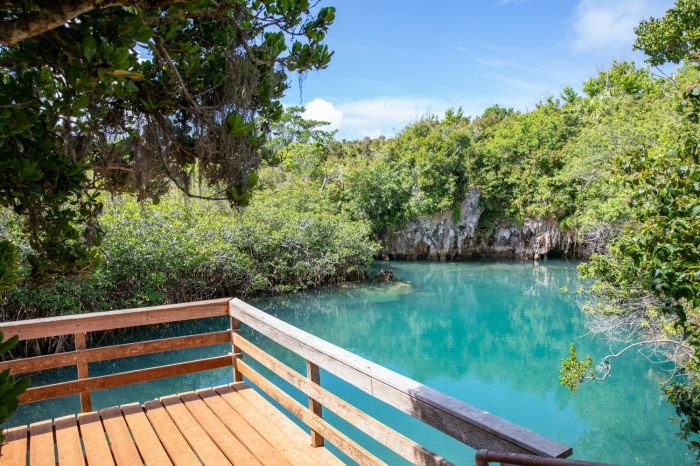 (credit: Bermuda Tourism Authority)
Fourth-generation Bermudian Ashley Harris runs Hidden Gems of Bermuda, an all-inclusive island eco-tours company, which combines outdoor excursions, history and culture to the curious adventurer. From cave explorations to through Tom Moore's Jungle and the cliff jumping in Blue Hole Park to for excursions learning the history of the island, Ashley guides guests on thrilling adventures, all with a smile on her face. She presents customers with an experience of a lifetime, exploring some of Bermuda's best kept secrets and uses her knowledge (both historical and geographical) to thrill and engage her groups or private tours.
Hamilton, Bermuda's cosmopolitan capital, is a colorful hub that's packed with great dining, nightlife, shopping and culture, presenting a unique blend of old and new, past and future. The rainbow of colorful buildings on Front Street, features restaurants and bars, high-end boutiques, eclectic shops and a waterfront view. It is also home to their weekly Harbor Nights celebrations, featuring Gombey dancers, street food and local crafters on Wednesday nights.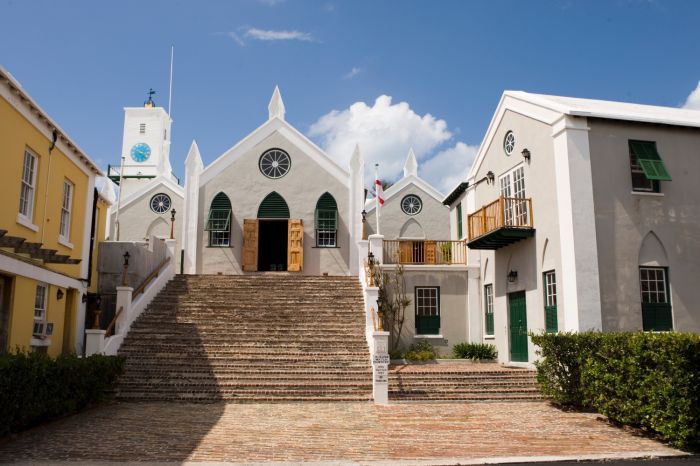 (credit: Bermuda Tourism Authority)
Once the capital of Bermuda, the Town of St. George is now a designated UNESCO World Heritage Site and offers travelers a lovely peak into the past. From the circa-1612 St. Peter's Church, the oldest Anglican Church in continuous use outside of the UK, to the neo-Gothic Unfinished Church to twisty cobbled lanes to a multitude of forts, the historic northeastern tip of the island is home to Gates' Bay (also known as Fort St. Catherine's Beach) is the landing spot of the shipwrecked survivors of the wreck of the Sea Venture in 1609. The year Bermuda was founded. Home to the historic Royal Naval Dockyard, Bermuda's West End is a hub for sightseeing and entertainment, as it is home to the National Museum which is housed in Bermuda's largest fort, the Keep and Snorkel Park Beach. This part of the island blends fresh discoveries, like colorful craft shops and markets, with a touch of history.
So, whether you're seeking fun in the sun, to disconnect or have a thirst for adventure, you'll find what you're looking for on the island of Bermuda.